Robert F. Kennedy Jr: Pope's Call to Tackle Climate Change 'Is a Moral Imperative'
Sep. 23, 2015 10:07AM EST
Climate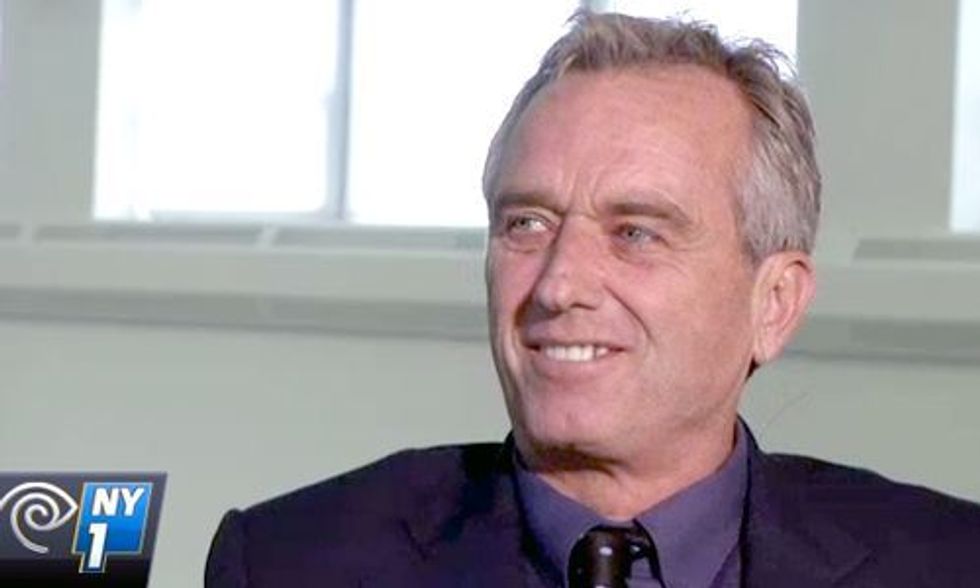 NY1's Michael Herzenberg sat down Monday with environmental activist and president of Waterkeeper Alliance Robert F. Kennedy Jr. to discuss Pope Francis' place in Catholic history and the pontiff's staunch stance on climate change amid the Pope's visit to the U.S.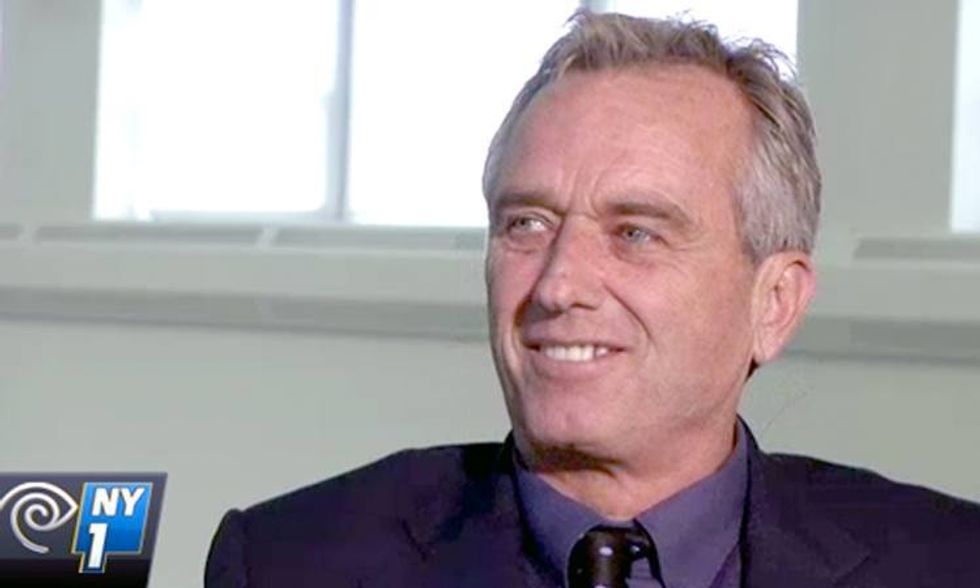 "Obviously I'm pleased with it, but how can you ignore that as a moral issue?," Kennedy said in response to Herzenberg's question on his reaction to the Pope's encyclical's focus on climate change. "How can you ignore what we are doing to the planet, what we are doing to creation, what we are doing to our children?"
Kennedy went on to say, "Any economic system has to be judged using moral criteria. It has to be judged by whether it's serving the public interest. Whether it's serving the people or whether it's just simply an adultery of money and whether it's serving just an narrow corner of humanity and making a few people rich by impoverishing the rest of us."
Herzenberg asked Kennedy what he thought of the political stance the Pope has been taking. Kennedy responded, "We have the ice caps melting, we have millions of environmental refugees, we have water supplies drying out, we have fires and floods and cities being inundated and it's a crisis right now and what he is saying is that we need to treat this as the crisis that it is.
"Placing this controversy clearly in a moral context is going to be a really important development for Paris. This is not just economics or the quality of our lives, there is a moral imperative we doing something about global warming."
And, as a final question, Herzenberg asked Kennedy, "If you had one tangible wish to come true as a result of Pope Francis' visit to the U.S., what would it be?"
Kennedy replied, "The public and press and corporate America begin recognizing that this is a moral imperative, that we can no longer lie to each other and lie to the public about global warming, that that's a sin. A sin is an injury to a relationship, an injury to another person, and we are injuring whole generations of humanity as well as the rest of God's creation. We need to start looking at it that way rather than looking at it as a political battle, or Republicans vs. Democrats, we have to understand that this is a moral issue."
Watch here.
YOU MIGHT ALSO LIKE
Climate Deniers Attack 'Rock Star' Pope as 'Nature-Worshipping Pagan' Amid U.S. Visit
Leonardo DiCaprio Pledges to Divest From Fossil Fuels as Movement Grows 50-Fold in One Year
Koch Brothers: Apocalyptical Forces of Ignorance and Greed, Says RFK Jr.
96 Cities That Are Quitting Fossil Fuels and Moving Toward 100% Renewable Energy
EcoWatch Daily Newsletter