This website uses cookies to ensure you get the best experience while browsing it. By clicking 'Got It' you're accepting these terms.
Risks of Pebble Mine Project Stirs Opposition on All Fronts
Feb. 22, 2012 01:05PM EST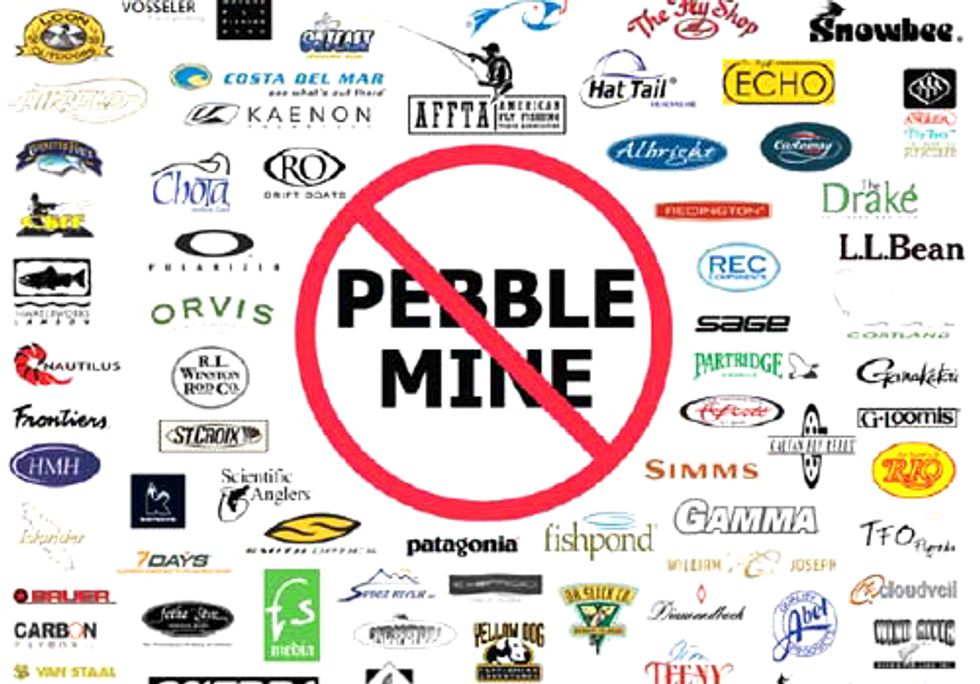 A new investor advisory released Feb. 22 raises significant questions about the serious risks associated with Anglo American plc's(LSE:AAL, JSE:ANGLO) Pebble mine project in southwest Alaska. The advisory details the growing list of regulatory, legal, engineering and political challenges facing the London-based mining giant as it struggles to secure permits for the controversial gold-copper mine planned for the headwaters of Bristol Bay, the world's biggest wild sockeye salmon fishery.
The Pebble mine project in southwest Alaska is a 50-50 joint venture between London-based Anglo American plc and Canada-based Northern Dynasty Minerals Ltd., known as the Pebble Limited Partnership. The report points to the dramatic drop in share price over the last year at Northern Dynasty Ltd.—whose only project is the Pebble Mine—as evidence of the lack of confidence in the Pebble project. The company's share price has dropped by more than half—from $20 a share in February 2011 to less than $10 a share in January 2012.
"Opposition to the Pebble mine project has translated into a barrage of legal, political and regulatory hurdles over the last year," said Jonas Kron, an analyst with Trillium Asset Management Corp. who reviewed the report. "After scrutinizing the project details, we believe there are significant risks that must be considered," he added.
The project's location in the headwaters of Bristol Bay, the world's largest producer of wild sockeye salmon, presents significant difficulties for Anglo American and Northern Dynasty. While the companies have yet to enter the permitting phase, they have already encountered substantial opposition from the communities and industries that rely on the salmon fishery, including recent key developments that could preclude development altogether.
U.S. Environmental Protection Agency (EPA) will release results from a scientific assessment of the suitability of large-scale development in the watershed in April 2012.
In October 2011, Lake and Peninsula Borough voters approved a citizen initiative popularly known as "Save Our Salmon." The initiative precludes permits for large resource extraction activities like the Pebble Mine that disturb more than 640 acres and that will have a "significant adverse impact" on any salmon stream.
In April 2011, a group of nearly 30 investors representing $170 billion in assets and holding 13 million shares in Anglo American, urged the EPA to conduct a 404c Clean Water Act review of the mine, given its considerable risks.
"If the Pebble mine is constructed and results in substantial damage to the people and ecosystems of Bristol Bay, it will cast a cloud over all mining projects—even safe and responsible ones—increasing costs and slowing appropriate development," said Stu Dalheim, vice president at Calvert Investments. "The consequences of Pebble mine could not only destabilize the global fishing industry but the mining sector as well."
The complexity and technological challenges that face the Pebble mine pose significant risks in the hydrologically complex and ecologically rich region of Bristol Bay," said Dr. David Chambers, Ph.D. president of the Center for Science and Public Participation.
A politically powerful coalition opposes the mine because it threatens Bristol Bay salmon. This group includes the commercial and sport fishing industries, which generate $450 million annually for Alaska's economy and support ten thousand jobs, and the Bristol Bay Native Corporation, a $1.9 billion corporation representing approximately 9,000 Bristol Bay Alaska Native shareholders. In addition, more than fifty leading U.S. and U.K. jewelers with sales of $5.5 billion have pledged not to buy gold from the Pebble mine.
Researcher Bonnie Gestring with Washington D.C.-based nonprofit organization Earthworks prepared the report, which was reviewed by investment analyst Jonas Kron of Trillium Asset Management Corp. Dr. David Chambers of the Center for Science and Public Participation also reviewed the report for technical accuracy.
For the full report, click here.
For more information on Bristol Bay, click here.

For more information, click here.
EcoWatch Daily Newsletter
We need our government to do everything it can to stop PFAS contamination and exposure from wreaking havoc in communities across the country. LuAnn Hun /
Unsplash
By Genna Reed
The EPA announced last week that it is issuing a preliminary regulatory determination for public comment to set an enforceable drinking water standard to two of the most common and well-studied PFAS, PFOA and PFOS.
This decision is based on three criteria:
PFOA and PFOS have an adverse effect on public health
PFOA and PFOS occur in drinking water often enough and at levels of public health concern;
regulation of PFOA and PFOS is a meaningful opportunity for reducing the health risk to those served by public water systems.
Charging EVs in Stockholm: But where does a dead battery go? Ranjithsiji / Wikimedia Commons
By Kieran Cooke
Driving an electric-powered vehicle (EV) rather than one reliant on fossil fuels is a key way to tackle climate change and improve air quality — but it does leave the old batteries behind as a nasty residue.
U.S. Secretary of the Treasure Steven Mnuchin arrives for a welcome dinner at the Murabba Palace in Riyadh, Saudi Arabia on Feb. 22, 2020 during the G20 finance ministers and central bank governors meeting. FAYEZ NURELDINE / AFP via Getty Images
Finance ministers from the 20 largest economies agreed to add a scant mention of the climate crisis in its final communiqué in Riyadh, Saudi Arabia on Sunday, but they stopped short of calling it a major economic risk, as Reuters reported. It was the first time the G20 has mentioned the climate crisis in its final communiqué since Donald Trump became president in 2017.
Aerial view of Parque da Cachoeira, which suffered the January 2019 dam collapse, in Brumadinho, state of Minas Gerais, Brazil — one of the country's worst industrial accidents that left 270 people dead. Millions of tons of toxic mining waste engulfed houses, farms and waterways, devastating the mineral-rich region. DOUGLAS MAGNO / AFP / Getty Images
Participants of the climate demonstration Fridays for Future walk through Hamburg, Germany on Feb. 21, 2020. Axel Heimken / picture alliance via Getty Images