Rio+20 Earth Summit Is an Olympic Challenge the U.S. Can't Ignore
Apr. 09, 2012 09:10AM EST
Energy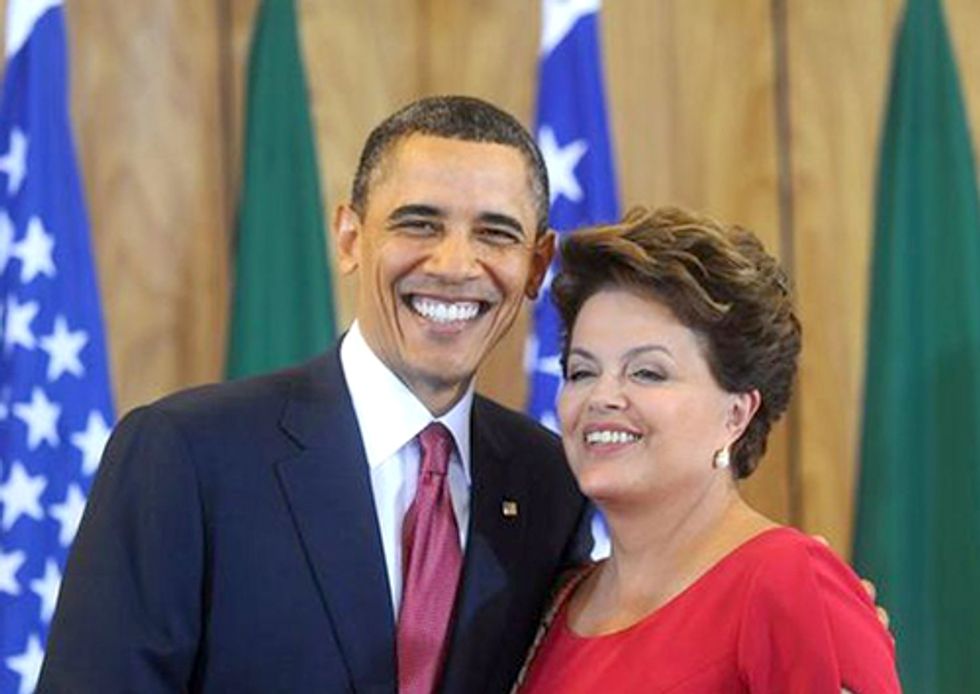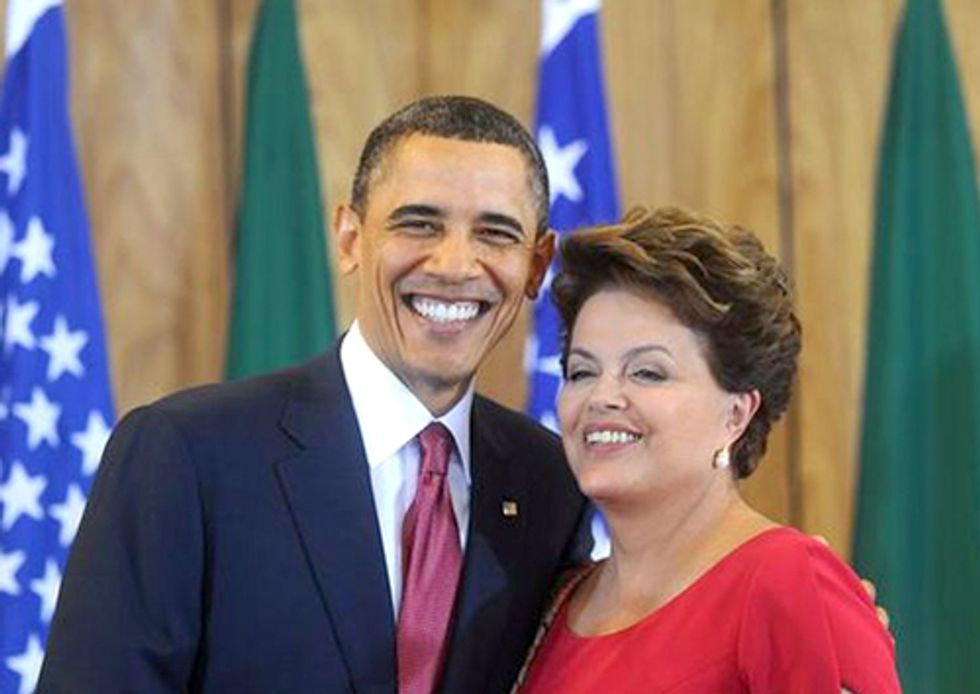 By Jacob Scherr
Used with permission of NRDC - Switchboard
Today, Brazil's President Dilma Rousseff met with President Obama in the White House. They will undoubtedly discuss the upcoming big international athletic matches to be held in Rio de Janeiro: the 2014 World Cup and the 2016 Olympics. These games will mark Brazil's emergence as a power on the world scene; and Brazil plans to invest some $200 billion in new infrastructure for them—an important opportunity for U.S. businesses. However, there is an even more crucial global event being hosted by Brazil this June—the Rio+20 Earth Summit—which deserves both Presidents' full attention.                                 
Brazil and the U.S. should work together to ensure Rio+20—officially labeled the UN Conference on Sustainable Development—is truly historic and transformative. It needs to be different than the first Earth Summit in Rio held in 1992. That gathering of more than 100 presidents and prime ministers generated thousands of promises, including two treaties and Agenda 21, a 400-page plan of action.
There was real hope then that governments were going to solve the challenge of meeting the ever-growing needs of people while protecting our environment. While there has been some progress, the pressures on the planet have intensified, billions still live in abject poverty, and wealth has become even more concentrated. As Thomas Lovejoy wrote in a New York Times OpEd last week, "human ingenuity should be up to the challenge. But it has to recognize the problem and address it with immediacy and at scale."
Yet history could repeat itself if President Rousseff and President Obama do not get focused on Rio+20. The U.S. and other countries have argued that the objective of the meeting should be taking action, not producing yet another long plan of action. Yet that is exactly what is now happening.
Since January, the "zero" draft of the Rio+20 output document has swollen to more than 200 pages of abstract statements and collective promises—many of which have been made many times before at earlier international conferences. We need to do more than just say, for example, that the world pledges to provide sustainable energy and safe water in the distant future to the one billion people who lack access to them now.
Imagine if we ran the Olympics this way. What if we brought the world's athletes together to set goals like, by the end of these three weeks, we'll have run 10,000 miles jumped 5,000 feet, and made a 1,000 free throws. Sounds strange, doesn't it? Who would be responsible for its achievement? What, exactly, would the incentive be for any one team or athlete to perform? This, you might say, represents a version of the tragedy of the commons: The tragedy of a common agenda that holds no one accountable.
The Olympics are inspiring and successful because they consist of small performances from individual competitors. Each athlete has incentive to succeed, and each sets personal goals to achieve their potential.
It is this competitive spirit and drive that we need to bring to Rio+20. Instead of the traditional approach to international summitry, let's create a field where all the players—not just national governments—can show off their talents. If Rio+20 is to be meaningful—and for everyone's sake, it simply has to be—the conference needs to encourage individual countries, communities and corporations to pledge specific, measurable actions to which they are accountable. Here is NRDC's vision for the 2012 Earth Summit, including our list of potential Rio+20 deliverables from ending fossil fuel subsidies to reducing plastic pollution.
NRDC is advocating for a "cloud of commitments" as the major output of Rio+20. We can use new information technologies and capabilities, not available at the first Rio summit, to collect and hold accountable individual pledges. These commitments would be listed all in one place on the web so that you could sit at your desk and, with a few clicks of your mouse, track our progress toward sustainability the way you might follow the score of a basketball game. You would also be able to get in the game yourself by commenting on specific commitments and encouraging the leaders to push even harder towards a sustainable future. 
 We need our leaders to step up and recognize Rio+20 is one game we cannot afford to lose. President Rousseff should ask Obama to commit now to come to Rio+20 and to reaffirm their promise last year "to work closely together to ensure its success. "
Why should President Obama get in the game? Simply put, it is in our nation's best interest to do so. Do we really want to leave our children a depleted and degraded planet where Americans are less healthy, prosperous and secure? Does the U.S. want to fall behind in the global race toward a green economy, and in the eyes of the world? In the long run, those countries, communities and corporations that take bold steps toward sustainability will be the winners. We're all in this together, on one small planet, but we're also competitors.
What country would think to send a team to the Olympics without its team captain and coach? We need our best in Brazil. Twenty years ago, Brazil's then-president, Fernando Collor de Mello, urged former President George H.W.Bush to attend the first Earth Summit. He accepted the invitation, but it was not until the last minute. The sooner President Obama commits to Rio+20, the sooner other world leaders will see the U.S. is really serious and join us in competing in the global race toward sustainability
For more information, click here.
EcoWatch Daily Newsletter
Related Articles from EcoWatch
Recent Stories from EcoWatch