Rewilding Our National Parks
Jun. 07, 2016 11:29AM EST
Animals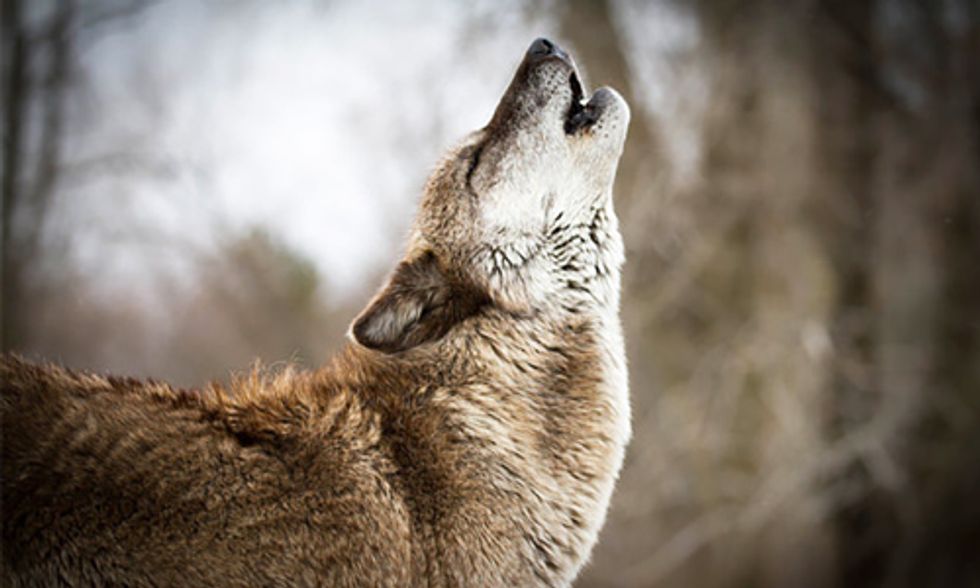 Max Goldberg / Flickr
By Paula Mackay and John Davis
Rocky Wilson and his wife had settled into camp for the evening when they caught sight of a bear emerging from the brush. It was late September 1968 and the Wilsons were hunting in Fisher Basin, one of their favorite places in Washington State's North Cascades mountains.
---
Avid outdoors people, they were no doubt accustomed to seeing black bears in the surrounding alpine meadows, where huckleberries glowed like beacons signaling the winter to come. But this bear was much bigger than the average black bear—almost seven feet long from nose to tail.
Rocky raised his rifle and a shot echoed through the basin. Did he really think he was shooting at a black bear or were the bear's three-inch claws enough to register "grizzly" in the waning light? Either way, he couldn't have known that the pull of his trigger would end a century-long assault on the region's most formidable predator, whose ancestors had come across the Bering Land Bridge from Asia some 50,000 years before. By the time the Wilsons crawled into their tent that night, grizzlies were gone from one of their last remaining refuges in the Lower 48. Only days later, President Lyndon Johnson transformed that territory into North Cascades National Park with a stroke of his pen. Hunting would never again be allowed in Fisher Basin.
Today, an even more compelling story is unfolding in the North Cascades Ecosystem (NCE), a vast network of wildlands comprising roughly 24,800 square kilometers in Washington and an additional 10,350 square kilometers in British Columbia.
Standing atop one of the scores of high peaks in North Cascades National Park, one feels lost in a world of jagged spires, hanging valleys, wild rivers and unbroken forests. These are the secret haunts of animals we hardly ever see but whose existence is the very essence of wildness—Canada lynx, cougars, wolves, wolverines—rare and elusive carnivores that have been eliminated from most of the U.S., but that can still find a home in the North Cascades.
Without the protection of the national parks and surrounding public lands, such creatures probably wouldn't survive here, either. This mostly unspoiled wilderness is within easy reach of the more than 3.5 million people living in the greater Seattle area, who can, theoretically, eat breakfast at their neighborhood diner and arrive at the trailhead before lunch. Fortunately for the wildlife, most don't. The trails are too darn steep.
Until recently, wolves and wolverines, like the grizzlies, were but ghosts of a wilder past—decimated by hunters, trappers and predator control programs in the nineteenth and twentieth centuries. But by the 2000s , a complex combination of social and ecological factors had permitted individual animals from Canada to recolonize some of their former habitats. Today, at least 90 wolves and perhaps two-dozen or more wolverines once again wander Washington's NCE and both populations continue to expand their range. Even grizzly bears, which persist here in very small numbers, if at all, are now the focus of a long-awaited recovery effort. In 2014, North Cascades National Park and the U.S. Fish and Wildlife Service initiated a three-year process to explore options for restoring grizzlies to the region. With any luck, grizzlies will reclaim their rightful home in the park—and beyond.
Therein lies the challenge. Although America's national parks include some of the wildest places on Earth, no park in the U.S. (with the possible exception of Alaska's biggest parks) is large enough to support the full range of native biological diversity over the long-term. In order to accommodate wide-ranging animals like grizzly bears and wolves, our parks must be connected to other protected areas via wildlife corridors and their boundaries should be expanded wherever possible.
This task becomes all the more urgent given growing pressures on wildlife, including the range shifts many species will experience in response to climate change.
The creation of new parks and increased connectivity between parks, is essential, but the restoration of carnivores and other key wildlife—like salmon, bison, beavers, elk and prairie dogs—is also vital to the health of our landscapes. These animals have vanished from some ecosystems due to human activities and human intervention may be required to bring them back. Such rewilding efforts have been successfully undertaken in several parks to date. Future opportunities abound.
Imagine: Longleaf Pine National Park, comprised in part of existing National Forests in northern Florida and southern Alabama. This new park, if established, could be home to reintroduced red wolves and cougars. These apex carnivores, largely lost from the region, would help to address overgrazing by deer and also to control destructive feral hog populations. Certain reptiles, such as gopher tortoises, eastern indigo snakes and eastern diamondback rattlesnakes, will also need our help to reestablish self-sustaining populations.
Now envision expanding Great Smoky Mountains National Park by upgrading nearby national forest lands in North Carolina and Tennessee to national park status, thereby protecting them from logging. Reintroduced cougars and red wolves would hold in check the previously reintroduced population of elk and unnaturally abundant white-tailed deer—sparing the many wildflowers, salamanders and other small creatures that do best in older, structurally complex forests where herbivore and predator populations are well-balanced.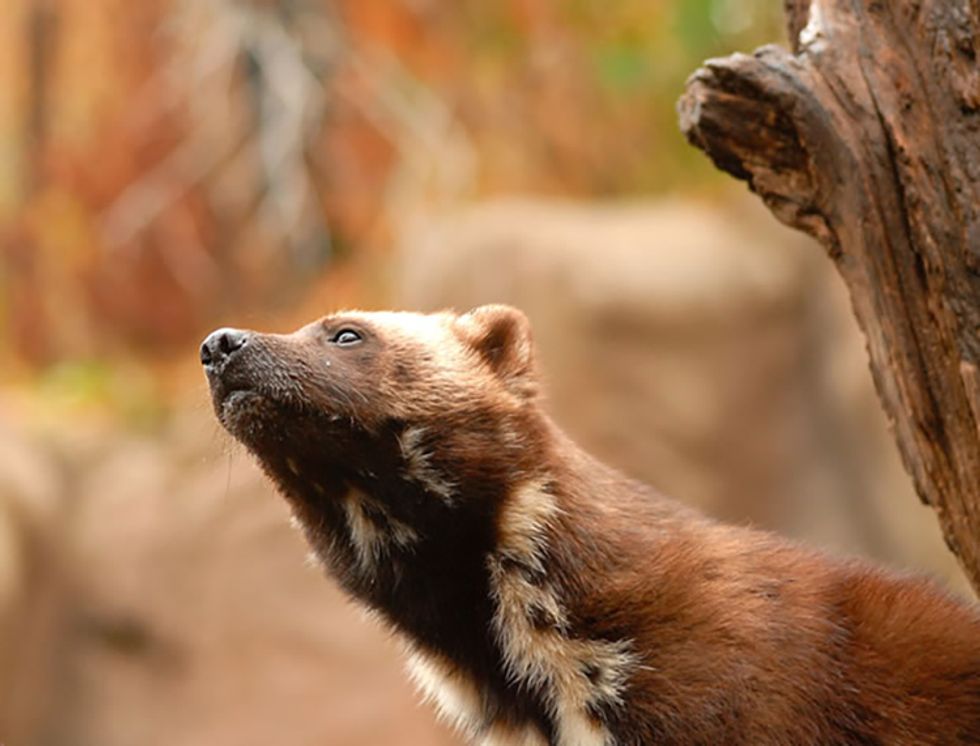 Moving west to the "Spine of the Continent," imagine reintroducing gray wolves and wolverines to Rocky Mountain National Park in Colorado, where elk are decimating vegetation. Rewilding southern Utah's parks with wolves would work wonders for those ecosystems, too. And in Grand Canyon National Park, let's restore the Mexican wolf, American badger and fish like humpback chubs and razorback suckers—both nearly eliminated by the Glen Canyon Dam.
This is but a small sample of rewilding possibilities in our park regions, biased toward charismatic carnivores—which can help lead the way for the restoration of many other threatened or at-risk species.
As past experience shows, rewilding national parks can bring both triumphs and challenges. The most famous rewilding story in the world is the reintroduction of gray wolves to Yellowstone National Park in the 1990s. Their return brought back an iconic symbol of wildness and helped reestablish riparian areas previously degraded by over-browsing elk. Riparian habitat, in turn, beckoned beavers, butterflies, songbirds, trout and other members of the biotic community that had disappeared or declined due to predator eradication, in a process scientists describe as "trophic cascades."
But wolf recovery in Yellowstone and elsewhere has also encountered bitter opposition, with the most significant resistance emerging from a vocal minority of ranchers and hunters who ideologically oppose this much-demonized predator. There is, however, overwhelming evidence that the occasional economic losses precipitated by wolf predation on livestock are far outweighed by their ecological benefits and boosts to the tourist economy.
One important lesson from Yellowstone's wolf reintroduction is that government agencies must work with local people to nurture support for carnivores well in advance of recovery efforts and must also establish compensation programs for ranchers who may suffer losses from wolf predation.
It's heartening to see that the National Park Service is looking ahead and working to realize the full potential of our parks through its "Scaling Up" program, which aims to advance conservation on a vast landscape scale. This initiative is rooted in the understanding that connectivity brings tremendous benefits to park resilience and wildlife migrations alike and includes a plan to protect continuous wildlife corridors in the country's five geographic regions—the Northeast, Southwest, West, Southeast and Midwest.
But given that we are in the midst of the Earth's sixth mass extinction, time is of the essence. Although Scaling Up is a major step in the right direction, this initiative will take time to implement nationwide. Some species can't afford to wait that long for our help. That is why President Obama—who has employed the Antiquities Act several times to create national monuments and bypass the politically challenging process of establishing new national parks—should proclaim more monuments before he leaves office. The president should also officially anoint, for the first time, a wildlife corridor across multiple public lands: Declaring "The Path of the Pronghorn" a national monument, from Grand Teton National Park south to Upper Green River Valley, would ensure the survival of one the world's last remaining long-distance land animal migrations.
Rewilding is our chance to restore our relationship with our wild neighbors. National parks, both here in the U.S. and all over the world, are the natural place to begin this crucial work.
Years after Rocky Wilson killed a grizzly bear in the North Cascades, a friend asked him how he would have felt if this had been the last grizzly in the entire country. After giving the question much thought, Rocky responded: "Well, my life will never be the same. These are all things of the past," presumably referring not only to the bears, but also to his historic hunting forays into what had long since become North Cascades National Park. Thanks to that park and the wildness it embodies, grizzlies aren't yet a thing of the past. Indeed, the possible return of these magnificent animals offers us wild hope for the future.
Paula MacKay has spent 15 years surveying bears, wolverines, wolves, and other wildlife with her husband, Robert, with whom she co-edited Noninvasive Survey Methods for Carnivores.
John Davis is cofounder of the Wildlands Network.
This piece is one of many from the Summer 2016 issue of Earth Island Journal.
A laborer works at the site of a rare earth metals mine at Nancheng county, Jiangxi province, China on Oct. 7, 2010. Jie Zhao / Corbis via Getty Images
By Michel Penke
More than every second person in the world now has a cellphone, and manufacturers are rolling out bigger, better, slicker models all the time. Many, however, have a bloody history.
Though made in large part of plastic, glass, ceramics, gold and copper, they also contain critical resources. The gallium used for LEDs and the camera flash, the tantalum in capacitors and indium that powers the display were all pulled from the ground — at a price for nature and people.
"Mining raw materials is always problematic, both with regard to human rights and ecology," said Melanie Müller, raw materials expert of the German think tank SWP. "Their production process is pretty toxic."
The gallium and indium in many phones comes from China or South Korea, the tantalum from the Democratic Republic of Congo or Rwanda. All in, such materials comprise less than ten grams of a phone's weight. But these grams finance an international mining industry that causes radioactive earth dumps, poisoned groundwater and Indigenous population displacement.
Environmental Damage: 'Nature Has Been Overexploited'
The problem is that modern technologies don't work without what are known as critical raw materials. Collectively, solar panels, drones, 3D printers and smartphone contain as many as 30 of these different elements sourced from around the globe. A prime example is lithium from Chile, which is essential in the manufacture of batteries for electric vehicles.
"No one, not even within the industry, would deny that mining lithium causes enormous environmental damage," Müller explained, in reference to the artificial lakes companies create when flushing the metal out of underground brine reservoirs. "The process uses vast amounts of water, so you end up with these huge flooded areas where the lithium settles."
This means of extraction results in the destruction and contamination of the natural water system. Unique plants and animals lose access to groundwater and watering holes. There have also been reports of freshwater becoming salinated due to extensive acidic waste water during lithium mining.
But lithium is not the only raw material that causes damage. Securing just one ton of rare earth elements produces 2,000 tons of toxic waste, and has devastated large regions of China, said Günther Hilpert, head of the Asia Research Division of the German think tank SWP.
He says companies there have adopted a process of spraying acid over the mining areas in order to separate the rare earths from other ores, and that mined areas are often abandoned after excavation.
"They are no longer viable for agricultural use," Hilpert said. "Nature has been overexploited."
China is not the only country with low environmental mining standards and poor resource governance. In Madagascar, for example, a thriving illegal gem and metal mining sector has been linked to rainforest depletion and destruction of natural lemur habitats.
States like Madagascar, Rwanda and the DRC score poorly on the Environmental Performance Index that ranks 180 countries for their effort on factors including conservation, air quality, waste management and emissions. Environmentalists are therefore particularly concerned that these countries are mining highly toxic materials like beryllium, tantalum and cobalt.
But it is not only nature that suffers from the extraction of high-demand critical raw materials.
"It is a dirty, toxic, partly radioactive industry," Hilpert said. "China, for example, has never really cared about human rights when it comes to achieving production targets."
Dirty, Toxic, Radioactive: Working in the Mining Sector
One of the most extreme examples is Baotou, a Chinese city in Inner Mongolia, where rare earth mining poisoned surrounding farms and nearby villages, causing thousands of people to leave the area.
In 2012, The Guardian described a toxic lake created in conjunction with rare earth mining as "a murky expanse of water, in which no fish or algae can survive. The shore is coated with a black crust, so thick you can walk on it. Into this huge, 10 sq km tailings pond nearby factories discharge water loaded with chemicals used to process the 17 most sought after minerals in the world."
Local residents reported health issues including aching legs, diabetes, osteoporosis and chest problems, The Guardian wrote.
South Africa has also been held up for turning a blind eye to the health impacts of mining.
"The platinum sector in South Africa has been criticized for performing very poorly on human rights — even within the raw materials sector," Müller said.
In 2012, security forces killed 34 miners who had been protesting poor working conditions and low wages at a mine owned by the British company Lonmin. What became known as the "Marikana massacre" triggered several spontaneous strikes across the country's mining sector.
Müller says miners can still face exposure to acid drainage — a frequent byproduct of platinum mining — that can cause chemical burns and severe lung damage. Though this can be prevented by a careful waste system.
Some progress was made in 2016 when the South African government announced plans to make mining companies pay $800 million (€679 million) for recycling acid mine water. But they didn't all comply. In 2020, activists sued Australian-owned mining company Mintails and the government to cover the cost of environmental cleanup.
Another massive issue around mining is water consumption. Since the extraction of critical raw materials is very water intensive, drought prone countries such as South Africa, have witnessed an increase in conflicts over supply.

For years, industry, government and the South African public debated – without a clear agreement – whether companies should get privileged access to water and how much the population may suffer from shortages.
Mining in Brazil: Replacing Nature, People, Land Rights
Beyond the direct health and environmental impact of mining toxic substances, quarrying critical raw materials destroys livelihoods, as developments in Brazil demonstrate.
"Brazil is the major worldwide niobium producer and reserves in [the state of] Minas Gerais would last more than 200 years [at the current rate of demand]," said Juliana Siqueira-Gay, environmental engineer and Ph.D. student at the University of São Paulo.
While the overall number of niobium mining requests is stagnating, the share of claims for Indigenous land has skyrocketed from 3 to 36 percent within one year. If granted, 23 percent of the Amazon forest and the homeland of 222 Indigenous groups could fall victim to deforestation in the name of mining, a study by Siqueira-Gay finds.
In early 2020, Brazilian President Jair Bolsonaro signed a bill which would allow corporations to develop areas populated by Indigenous communities in the future. The law has not yet entered into force, but "this policy could have long-lasting negative effects on Brazil's socio-biodiversity," said Siqueira-Gay.
One example are the niobium reserves in Seis Lagos, in Brazil's northeast, which could be quarried to build electrolytic capacitors for smartphones.
"They overlap the Balaio Indigenous land and it would cause major impacts in Indigenous communities by clearing forests responsible for providing food, raw materials and regulating the local climate," Siqueira-Gay explained.
She says scientific good practice guidelines offer a blueprint for sustainable mining that adheres to human rights and protects forests. Quarries in South America — and especially Brazil — funded by multilaterial banks like the International Finance Corporation of the World Bank Group have to follow these guidelines, Siqueira-Gay said.
They force companies to develop sustainable water supply, minimize acid exposure and re-vegetate mined surfaces. "First, negative impacts must be avoided, then minimized and at last compensated — not the other way around."
Reposted with permission from DW.
From Your Site Articles
Related Articles Around the Web
EcoWatch Daily Newsletter
Scientists are studying barley, the key ingredient in beer. Ridofranz / Getty Images
Researchers at UC-Riverside are investigating how barley, a key ingredient in beer, survives in such a wide variety of climates with hopes of learning what exactly makes it so resilient across climates.
Barley was first grown domestically in Southwest Asia about 10,000 year ago and is grown around the world, from Egypt to Minnesota.
Barley's prime growing regions have shifted northward in recent decades as global temperatures have risen due to climate change caused by human extraction and combustion of fossil fuels.
Chuck Skypeck, technical brewing projects manager for the Brewers Association located in Boulder, Colorado, told E&E climate change's effects are impacting the brewing industry.
"Certainly dynamic growing conditions, water scarcity, extreme weather events, growers' planting decisions can all affect both pricing and availability of brewers' supply of malted barley," he told E&E News.
For a deeper dive:
For more climate change and clean energy news, you can follow Climate Nexus on Twitter and Facebook, sign up for daily Hot News, and visit their news site, Nexus Media News.
Air France airplanes parked at the Charles de Gaulle/Roissy airport on March 24, 2020. SAMSON / AFP via Getty Images
France moved one step closer this weekend to banning short-haul flights in an attempt to fight the climate crisis.
A bill prohibiting regional flights that could be replaced with an existing train journey of less than two and a half hours passed the country's National Assembly late on Saturday, as Reuters reported.
"We know that aviation is a contributor of carbon dioxide and that because of climate change we must reduce emissions," Industry Minister Agnes Pannier-Runacher told Europe 1 radio, according to Reuters.
The measure now has to pass the French Senate, then return to the lower house for a final vote. It would end regional flights between Paris's Orly airport and cities like Nantes and Bordeaux, The Guardian explained. It would not, however, impact connecting flights through Paris's Charles de Gaulle/Roissy airport.
The bill is part of a legislative package which aims to reduce France's emissions by 40 percent of 1990 levels by 2030, Reuters reported. It is a watered-down version of a proposal suggested by France's Citizens' Convention on Climate, BBC News explained. This group, which was formed by President Emmanuel Macron in 2019 and included 150 ordinary citizens, had put forward a ban on flights that could be replaced with an existing train journey of under four hours.
However, the journey length was lowered after protests from KLM-Air France, which had suffered heavy losses due to the coronavirus pandemic, and regions who were concerned about being left out of national transit networks, as The Guardian explained.
"We have chosen two and a half hours because four hours risks isolating landlocked territories including the greater Massif Central, which would be iniquitous," transport minister Jean-Baptiste Djebbari said, as The Guardian reported.
However, some environmental and consumer groups objected to the changes. The organization UFC-Que Choisir compared plane routes with equivalent train journeys of under four hours and found that the plane trips emitted an average of 77 times more carbon dioxide per passenger than the train journeys. At the same time, the train alternatives were cheaper and only as much as 40 minutes longer.
"[T]he government's choice actually aims to empty the measure of its substance," the group said, according to The Guardian.
The new measure also opens the French government to charges of hypocrisy. It bailed out Air France-KLM to the tune of a seven-billion euro loan last year, though it did require the airline to drop some domestic routes as a condition. Then, days before the measure passed, it more than doubled its stake in the airline, BBC News reported. However, Pannier-Runacher insisted to Europe 1 radio that it was possible to balance fighting climate change and supporting struggling businesses.
"Equally, we must support our companies and not let them fall by the wayside," she said, as Reuters reported.
This is not the first time that climate measures and aviation bailouts have coincided in the wake of the coronavirus pandemic. Austrian Airlines replaced its Vienna-Salzburg flight with additional train service after it received government money dependent on cutting greenhouse gas emissions, BBC News reported.
The number of flights worldwide declined almost 42 percent in 2020 when compared with 2019. It is expected that global aviation may not fully recover until 2024, according to Reuters.
A woman looks at a dead gray whale on the beach in the SF Bay area on May 23, 2019; a new spate of gray whales have been turning up dead near San Francisco. Justin Sullivan / Getty Images
Four gray whales have washed up dead near San Francisco within nine days, and at least one cause of death has been attributed to a ship strike.
A small tourist town has borne the brunt of a cyclone which swept across the West Australian coast.
ABC News (Australia) / YouTube