Reverend Yearwood: 'It Is Morally Wrong to Continue to Pollute and Corrupt Our Planet'
Apr. 13, 2015 08:42AM EST
Climate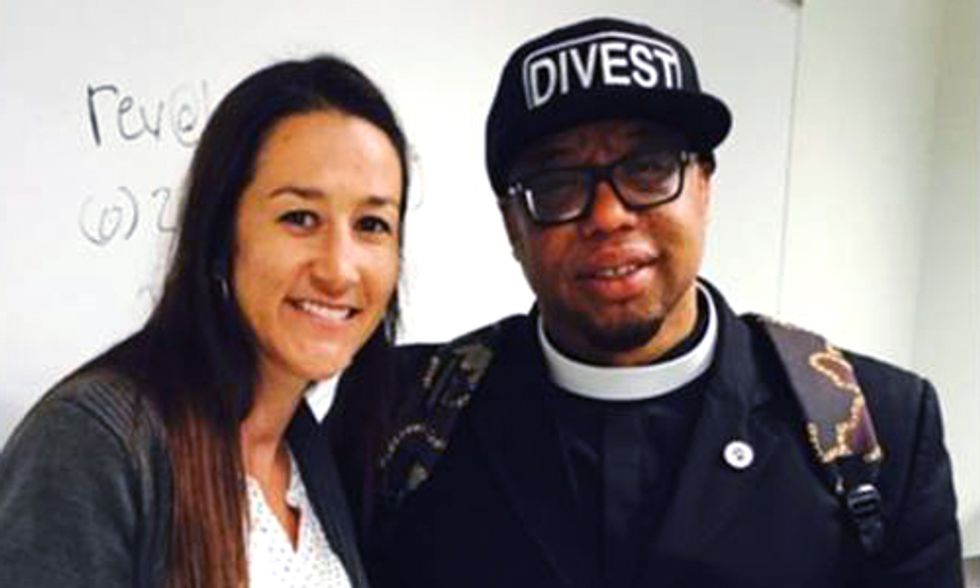 A reverend quietly walked on stage at the Brookhaven College Sustainability Summit early April. Reverend Lennox Yearwood, Jr. wore the obligatory black suit with the bright white clerical collar, but his converse sneakers and flat-billed baseball cap sparked the interest of the crowd. His Keynote Address started off calm, cool and soft spoken. He hit his stride a few minutes in, and the crowd responded to his rhythmic spoken words with clapping and cheers of "Yes!" throughout his hour-long speech.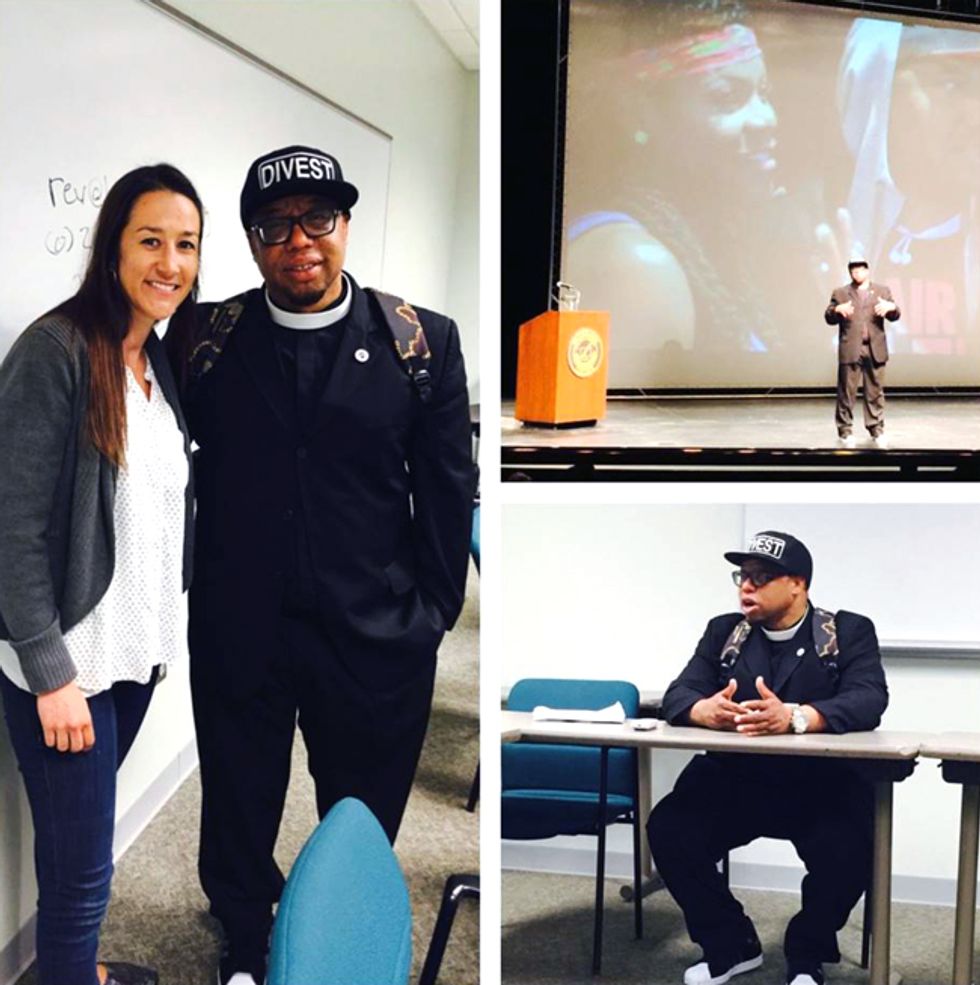 Reverend Yearwood is the president and CEO of the Hip Hop Caucus, a civil and human rights organization based out of Washington, DC that works with musicians to engage people and influence people to use their political and social voice. Reverend Yearwood's phone rang in the media room, pumping out the Pharell song "Happy" as his ringtone, emphasizing his roots in hip hop. Utilizing hip hop allows climate change to be discussed in a different way, gets to the heart of the matter and uses art and culture to reach people.
"When the movement is strong, the music is strong" says Reverend Yearwood. And it showed in late 2014 when the likes of Common, Ne-Yo and Kanye West's producer Malik Yusef put together the album "Home" in response to the People's Climate March in New York City that drew more than 400,000 people. Proceeds from "Home," which stands for Heal Our Mother Earth, go to organizing communities impacted by climate change.
At first glance, Reverend Yearwood isn't the stereotypical hippie we normally think of leading the green movement. That is exactly the point. His speech emphasized the need of all people to get involved in reducing climate change because it's a human issue, not just one particular group's problem. He saw the need to diversify the movement and stepped up.
"The kind of people (community) that I want to be a part of is a people that loves to create change, that love this country, and loves to come together, doesn't care about republican or democrat, if you're rich or poor, if you're black or white, that we come together to figure out and listen to hey we have a problem here in regards to climate change" Reverend Yearwood said.
Reverend Yearwood warned of playing the middle of the road through examples of our past in slavery, asbestos and cigarette smoking. At some point our culture accepted these issues and it took a long time to take a hard stand against them. Reverend Yearwood urged us that this is our time, now is not the time to play middle of the road on this issue, if we fail, we have no second chances.
It was inspiring and refreshing to watch someone deliver the climate change message in a non-traditional way. Whether you like hip hop music or not, there was a message for you in his speech. A lot of students who attend Dallas County Community Colleges are preparing for a future nursing career and Reverend Yearwood did his homework reaching out to those students. He emphasized the role nurses play on the front lines of climate change witnessing pollution induced diseases on a daily basis. He encouraged students not to sit back and watch more people get sick without getting to one of the roots of the problem.
Reverend Yearwood's powerful words mixed with his infectious giggle led the audience through an encouraging way to tackle climate change. His cap read, "DIVEST" meaning to divest from the fossil fuel industry. He strongly stated, "It is morally wrong to continue to pollute and corrupt our planet. It is wrong for us to continue on this path of not moving from fossil fuels to clean energy and we must stop the madness now." Urge policy makers, school and company boards, and community leaders to stand strong and make changes away from fossil fuels.
The crowd erupted the loudest after Reverend Yearwood led us in his vision of a fossil free future. "What I now say, 50 years later, with our work together that one day … they will rejoice in what you have done and they will say that we are fossil free at least, fossil free at last, thank God oh mighty we are fossil free at last!" The strength and volume of his "fossil free at last" energized the crowd and left us all with a hope and inspiration that together, we can make it happen.
Being a lover of hip hop, I was surprised I had not heard of the album "Home." I immediately downloaded it from iTunes and started listening as I left the summit. The remake of  the song "A Big Yellow Taxi" really hits home for all of us here in Dallas. The famous line is, "They paved paradise and put up a parking lot."
YOU MIGHT ALSO LIKE
One Simple Thing You Can Do Today to Stop Global Climate Change
How Hot Would It Get If We Burned All Our Fossil Fuels?
First Florida, Now Wisconsin, Bans the Words 'Climate Change'
EcoWatch Daily Newsletter
Related Articles from EcoWatch
Recent Stories from EcoWatch