Reverend Yearwood: In Remembrance of Katrina, Why We Must Fight for Climate Justice
Aug. 28, 2015 09:03AM EST
Climate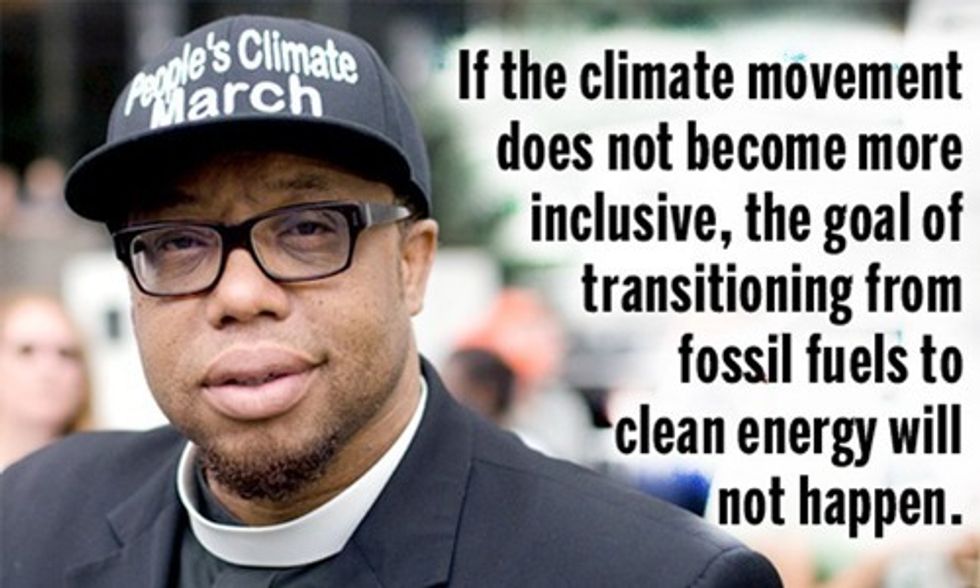 Do you remember where you were 10 years ago? For many of us, we were glued to the television.
We watched in horror as Hurricane Katrina surged to a Category 5 hurricane as it raced across the Gulf of Mexico, wondering when it would touch U.S. ground and fearing the worst.
Hitting the Gulf coast on the early morning of Aug. 29, 2005, Katrina would soon prove to be one of the most catastrophic storms in American history, causing more than 1,800 deaths and $100 billion in damage.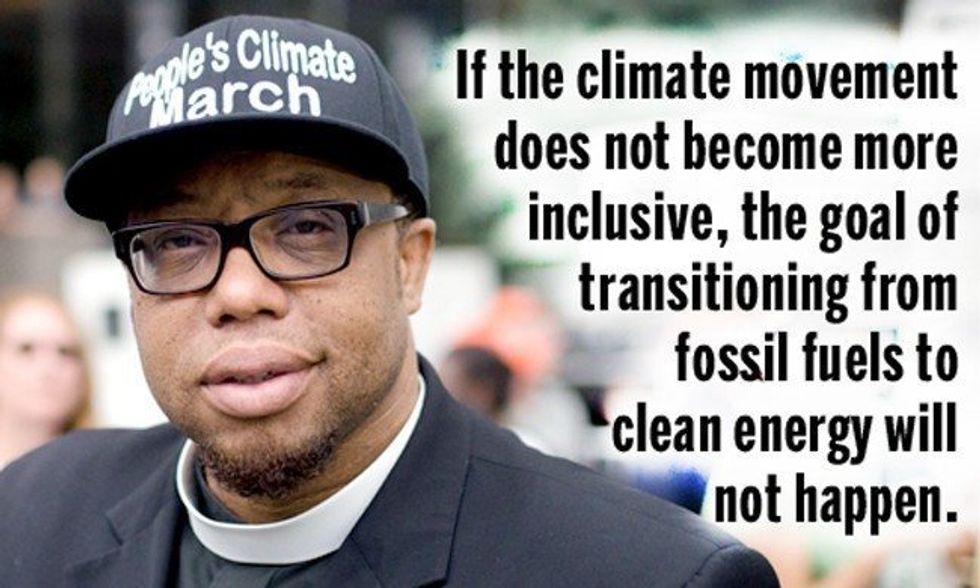 Fast-forward to today and you'll find vastly different opinions on the recovery of New Orleans following Katrina's aftermath. According to a study published this week by Louisiana State University, about four out of five white, Louisiana residents believe the state has mostly recovered from the storm while about three out of five African-American, Louisiana residents believe the opposite—and rightfully so.
Over the past 10 years, only two-thirds of New Orleans' pre-Katrina residents have returned. Thousands of the city's most vulnerable people are permanently displaced from their homes with no way of returning or attempting to rebuild their past. Schools, hospitals and social programs that served and supported these communities were devastated and never reinstated.
What has remained constant and a true barrier to fully rebuilding since Katrina in the face of this tragedy is the ever-looming presence of the fossil fuel industry. We know that African-American families are disproportionately affected by climate change and live closer to the sources of pollution that cause climate change: power plants, highways, drilling sites and factories. They suffer increased health impacts such as heart and respiratory diseases, higher health care costs, missed work and school and difficultly with learning. On top of that, climate change continues to drive more extreme weather events such as Superstorm Sandy and record-breaking heat waves—events to which many people of color and low-income communities are defenseless due to financial instability.
Too many lose their lives to climate change before they should. I've witnessed it far too many times.
As the fossil fuel industry continues to profit at the expense of the most vulnerable and contribute to climate change, we are facing the next greatest economic and racial injustice of our time. Just as my parents fought for equality, I find myself fighting today for existence—not just for access to a particular water fountain but any water fountain with clean water that is free of harmful pollution. We must look at climate change as a serious civil and human rights issue for the health of our world because if we don't solve this now, nothing else will matter.
As leaders like President Obama and former Presidents Clinton and Bush head to New Orleans this week to remember Hurricane Katrina and the lives lost, I hope they hear the cry of the thousands who are still victim to injustices since Hurricane Katrina. I hope they see all that was taken away from these communities and what has yet to be returned. I hope they pursue radical action to prevent such a climate change related disaster from ever happening again.
We need these leaders' support in this fight, as a fossil-free future is the right future for all of us. We must divest from fossil fuels and invest in the transition to a 100 percent clean energy future. We must implement the Clean Power Plan to its fullest extent and beyond. And as world leaders prepare to travel to Paris this December for the United Nations conference on climate change, we must add to the demand for a bold agreement and then hold governments accountable for their commitments.
To rally urban communities and the U.S. public at large in major support of this action, the Hip Hop Caucus is working with allies like 350.org, LCV, NRDC, Earthjustice, Solutions Project and Sierra Club as well as top music artists such as Common, Antonique Smith, Dee 1, Crystal Waters and Malik Yusef to launch the People's Climate Music "Act on Climate" National Bus Tour. This month-long run of concerts, meetings, community events and on-the-ground toxic tours will reach more than a dozen U.S. cities with music and messages that inspire climate change awareness and action, giving a voice to those who cannot be heard.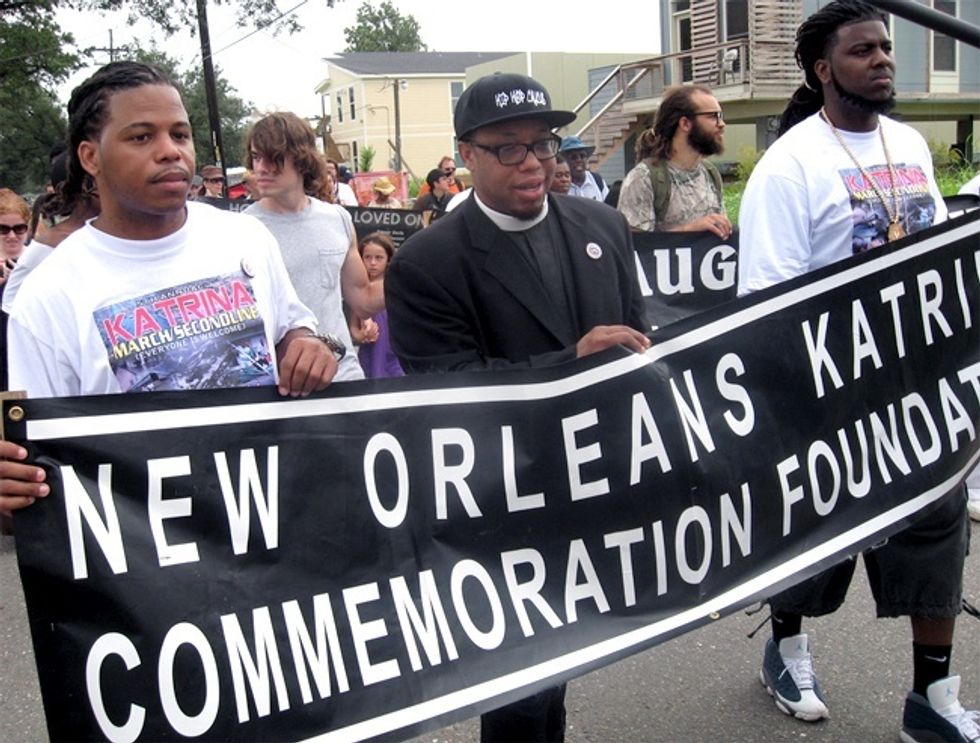 Photo credit: Hip Hop Caucus
We kick the tour off in New Orleans this Saturday on the 10th anniversary of Hurricane Katrina to remember the past and fight for the future. We'll join together in beautiful music, thoughtful discussion and a spirit of advocacy in:
New Orleans—Aug. 29
Ferguson, Mo.—Sept. 2
Chicago—Sept. 3
Detroit—Sept. 4
Philadelphia—Sept. 5-6
Portland, Maine—Sept. 9
New York City—Sept. 10
Hampton and Newport News, Va.—Sept. 11
Charlotte, N.C.—Sept. 12
Charleston, S.C.—Sept. 13
Atlanta—Sept. 14
Birmingham, Ala.—Sept. 15
Washington, DC—Sept. 16-18
Brooklyn, N.Y.—Sept. 19-20
New York—Sept. 21
Baltimore, Md.—Sept. 21-22
Washington, D.C.—Sept. 23-24
Tempe, Ariz.—Sept. 26-27
To catch the announcement of the People's Climate Music "Act on Climate" National Bus Tour and updates on tour activities, follow Hip Hop Caucus on Twitter.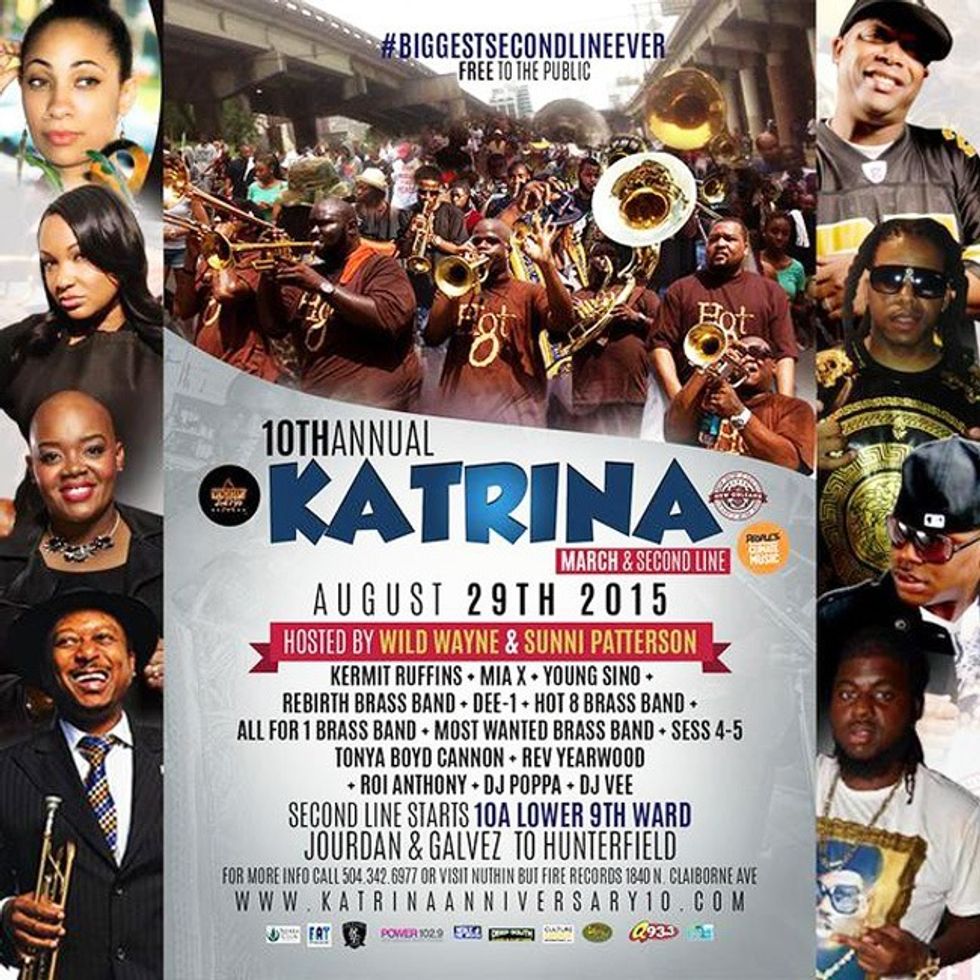 As Saturday approaches and we remember Hurricane Katrina, I extend my deepest condolences to the families of the lives lost, my encouragement to the families still suffering, and my call to global leaders and U.S. citizens of all backgrounds to join the fight against the injustices caused by the fossil fuel industry. We can solve this in our generation, for all future generations. The time is now and I hope you'll join me.
YOU MIGHT ALSO LIKE
The Black Hills Unity Concert: Standing Up for Our Sacred Sites
Hurricane Katrina Proved That If Black Lives Matter, Climate Justice Must Be Top Priority
EcoWatch Daily Newsletter