This website uses cookies to ensure you get the best experience while browsing it. By clicking 'Got It' you're accepting these terms.
Retire Ronald McDonald and Begin the End of Big Food's Marketing to Children
Jul. 09, 2013 04:01PM EST
Health + Wellness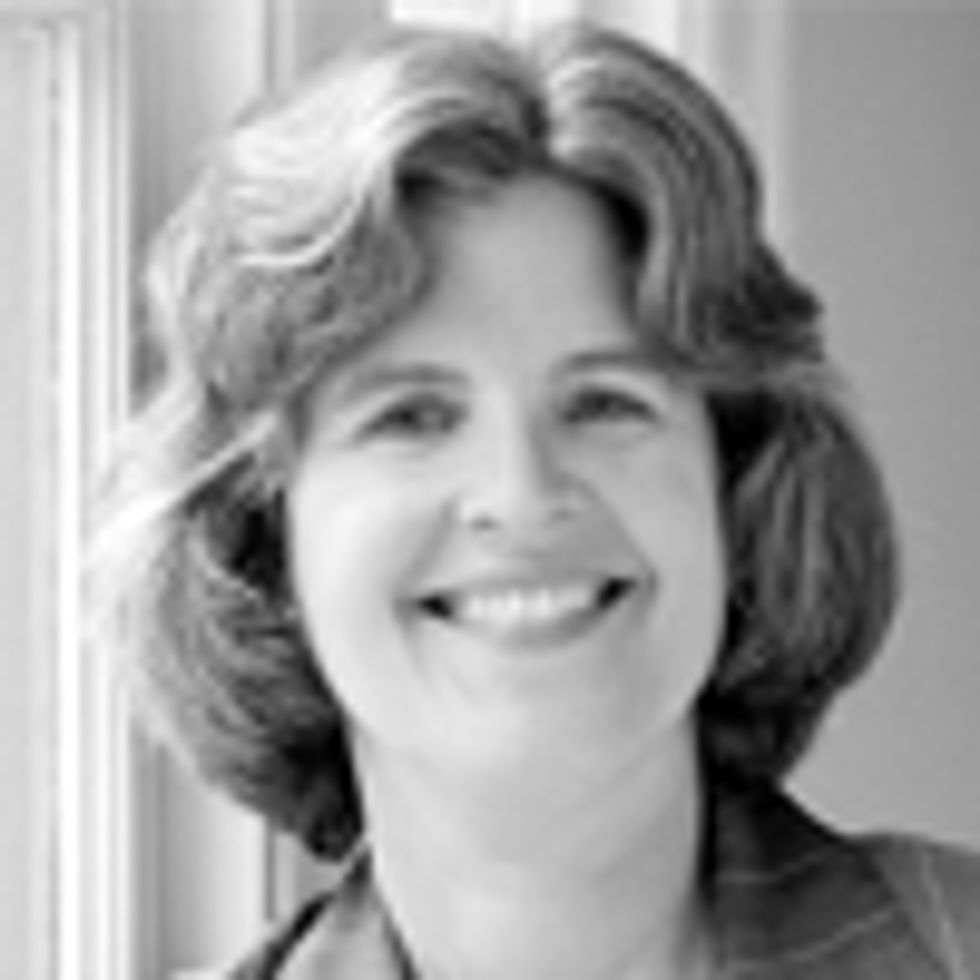 Last month, I participated in an important panel at a childhood obesity conference to discuss the current strategy backed by some advocacy groups: asking industry to market "healthier" foods to children. But as Susan Linn and I recently argued, any marketing to children is harmful, regardless of the product's nutritional content.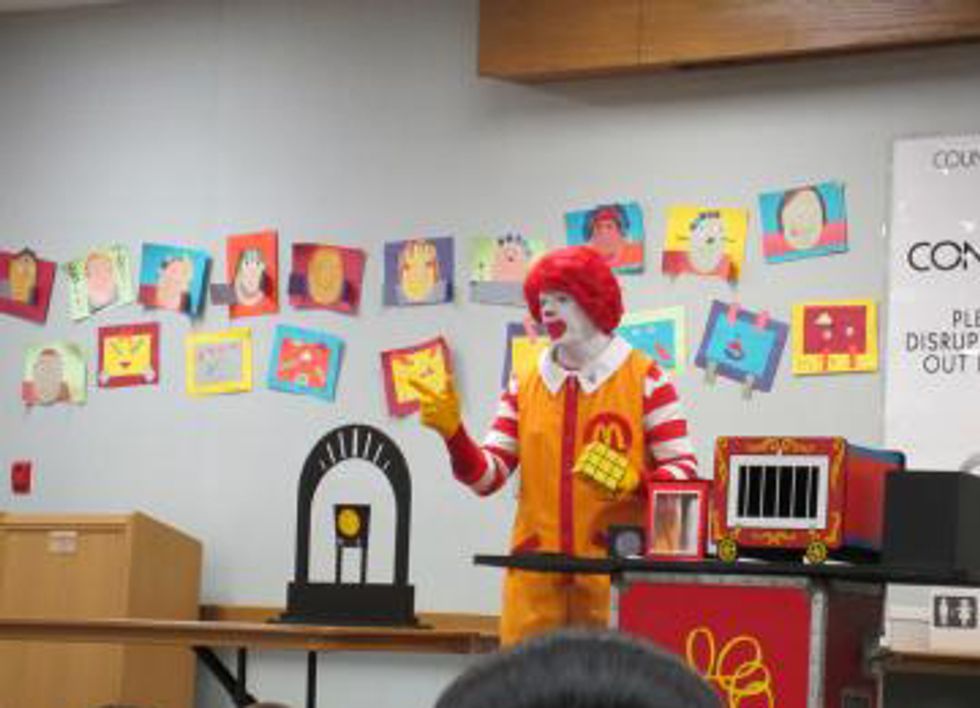 Instead of begging corporations to tweak the grams of sugar, fat and salt that these highly processed junk foods contain, we should demand that industry stop exploiting children altogether. Some advocates argue this approach is too radical. But it's actually far more practical and ultimately more effective because of certain key tactics that industry uses to target children.
You Can't Put Nutrition Standards on a Clown
A nutrition standards approach to marketing to children fails to address the powerful and ubiquitous marketing strategy of branding. When Ronald McDonald goes into elementary schools or anywhere else he may roam, he (in the words of McDonald's own CEO) "does not hawk food." Problem solved, right? Except that the very purpose of using Ronald as a brand ambassador is to get children to associate fun and happy times with McDonald's. This technique is so effective that young children prefer the taste of food wrapped with the McDonald's logo. This is true even for food McDonald's doesn't sell. Here is how researchers described it: "Our findings add to past research by demonstrating that specific branding can alter young children's taste preferences." That's powerful stuff.
Another study of 3 to 5-year-old children found that McDonald's was the most recognized brand, followed by other fast food and soda brands. (The children were shown 50 different brands across 16 product categories.) These researchers seemed surprised that even very young children could recognize brands, "at a much earlier age than previously theorized."
Branding is a key strategy for every corporation trying to build lifelong brand loyalty among impressionable children. They know the key to getting more consumers hooked on their products is to target children as young as possible. There is simply no way to apply nutrition standards to branding.
Stealth Ads on the Internet Don't Have Nutrient Content
Another critical way that food corporations such as McDonald's target children is through "advergaming" websites. For example, you hardly see any food images on HappyMeal.com, just a lot of fun and games. So improving nutrition standards won't work there either. Moreover, the name of the game for such sites is to gather information about users, which in this case are unsuspecting children. That's why the Center for Digital Democracy filed a complaint last year with the Federal Trade Commission charging that McDonald's and several other food and media corporations violated the Children's Online Privacy Protection Act by asking children to share their friends' email addresses. But as Adweek explained, McDonald's engages in even more aggressive tactics:
McDonald's website for Happy Meals goes a step further, inviting children to make a music video by uploading their pictures and encouraging them to share the video with up to four friends, who then receive an email from McDonald's: "You've been tagged for fun by a friend! Check it out! It's a Star in Video at the McDonald's Happy Meal Website."
That Happy Meals contain apple slices and milk seems rather irrelevant when you consider how low this corporation will stoop to exploit children. According to McDonald's internet privacy policy (almost a year after this complaint was filed) the company still encourages children to share friends' names and email addresses but assures us that such information is deleted after McDonald's contacts the friend. That's a relief.
Most importantly, research suggests that this sort of stealth advertising can be more effective than traditional television commercials because children are less aware of online ads, probably because they are too busy having fun. According to a report from the Kaiser Family Foundation:
From a marketer's perspective, one of the potential advantages of an "advergame" is the ability to draw attention to your brand in a playful way, and for an extended period of time (at least relative to a 30-second television ad) … On the Internet, the boundaries between advertising and other content may be harder for a child to distinguish. This medium does not have the natural breaks between commercial and non-commercial content which typify television.
That could help explain why the most recent federal government report on food marketing to children suggested that corporations were shifting their advertising spending from television to "new media" such as online, mobile and viral marketing, which are also relatively inexpensive. 
An Incremental Approach to End Food Marketing to Children
Some advocates contend that tweaking the nutritional content of foods marketed to children is a good approach because it's incremental, while stopping marketing altogether is asking for too much. But why must this be the only way to engage in incrementalism? I can think of many incremental alternative solutions to the nutrition approach to food marketing to children. The possibilities are truly endless, starting with the above examples of branding and internet targeting.
Let's take branding. Even if McDonald's won't agree to Corporate Accountability International's demand to Retire Ronald, there are plenty of smaller steps the fast food giant could take right now. For example, Ronald could stop visiting grade schools. I would consider that a pretty huge victory; far better than the addition of apple slices and milk to Happy Meals. Or Ronald's image could stop appearing on children's toys. Speaking of toys, McDonald's could stop including them in Happy Meals. As could other fast food chains like Burger King, which is now promoting its "BK Crown Activity Box" with various toy tie-ins. Imagine, parents buying food for the food, not the toys.
These and many other incremental steps the food industry could take to stop targeting children have the advantage of not being dependent on nutrition standards that industry gets to define and manipulate. It's also far easier to monitor and enforce a policy such as "no advergaming" than one based on grams of salt, sugar and fat. But most importantly, marketing to children is inherently deceptive and harmful and we should demand corporations stop engaging in this unethical behavior. Because that's the right thing to do.
Visit EcoWatch's FOOD page for more related news on this topic.
——–
SHARE YOUR THOUGHTS BELOW: Is marketing unhealthy fast food to children immoral?

——–

EcoWatch Daily Newsletter
New pine trees grow from the forest floor along the North Fork of the Flathead River on the western boundary of Glacier National Park on Sept. 16, 2019 near West Glacier, Montana. Chip Somodevilla / Getty Images
Household actions lead to changes in collective behavior and are an essential part of social movements. Pixabay /
Pexels
Talk is cheap, says the acting executive secretary of the United Nations Convention on Biological Diversity, who begged governments around the world to make sure that 2020 is not another year of conferences and empty promises, but instead is the year to take decisive action to stop the mass extinction of wildlife and the destruction of habitat-sustaining ecosystems, as The Guardian reported.
The people of Kiribati have been under pressure to relocate due to sea level rise. A young woman wades through the salty sea water that flooded her way home on Sept. 29, 2015. Jonas Gratzer / LightRocket via Getty Images
Refugees fleeing the impending effects of the climate crisis cannot be forced to return home, according to a new decision by the United Nations Human Rights Committee, as CNN reported. The new decision could open up a massive wave of legal claims by displaced people around the world.
The first day of the Strike WEF march on Davos on Jan. 18, 2020 near Davos, Switzerland. The activists want climate justice and think the WEF is for the world's richest and political elite only. Kristian Buus / In Pictures via Getty Images
By Ashutosh Pandey
Teenage climate activist Greta Thunberg is returning to the Swiss ski resort of Davos for the 2020 World Economic Forum with a strong and clear message: put an end to the fossil fuel "madness."