Researchers to Strategize for West Coast Tsunami Debris Response
Jul. 30, 2012 06:10AM EST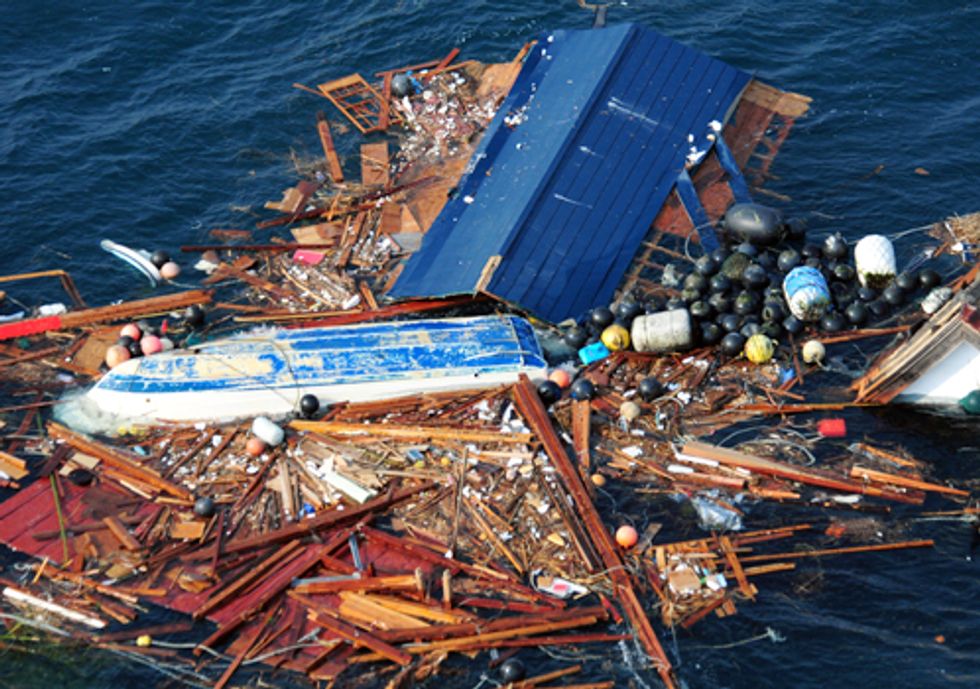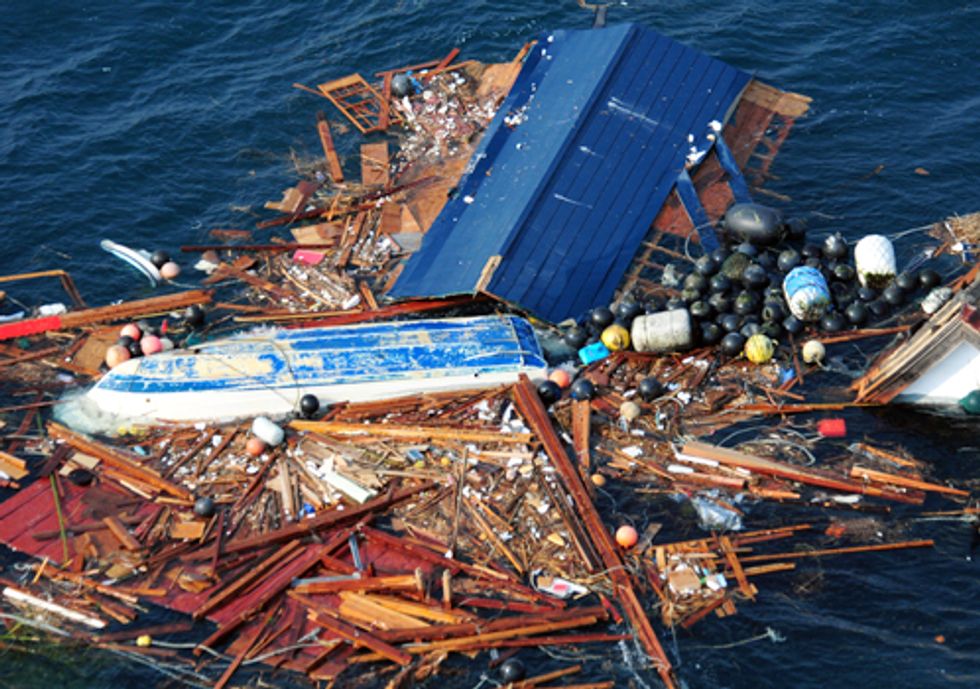 With the impacts of last year's tsunami following after the Great East Japan Earthquake, including debris now reaching U.S. shores, JEAN (Japan Environmental Action Network), an NGO, with officials of the Japanese government accompanied as observers will join Ocean Conservancy and West Coast beach cleanup coordinators in Portland, Ore. to exchange experiences, examine response efforts so far and discuss what is needed in the future.
The workshop comes as U.S. officials monitor what appears to be a barge off of the Washington coast, the latest piece yet of possible tsunami debris.
The workshop will take place Aug. 4-7 in Portland. It will begin with a site survey and cleanup at a local coastline. Members of Japan's Ministry of the Environment, the agency which oversees issues such as conservation, air and water quality management and waste disposal will be on hand. Cleanup coordinators from Alaska, California, Hawaii, Oregon and Washington will attend.
"We can't predict how much debris will come ashore, but we can prepare for it," said David Pittenger, director of Ocean Conservancy's Trash Free Seas program. "Our federal and state governments are making preparations. This meeting will add another critical component to our country's response by facilitating dialogue among NGOs, government and researchers from Japan who have been addressing the issue of marine debris for many years, as well as the tsunami debris matter, and the people on-the-ground in the U.S. who are seeing signs of the debris."
An estimated 5 million tons of debris washed into the ocean after the tsunami. It's believed that a majority of that sunk near the coast of Japan—leaving approximately 1.5 million tons of debris entering the Pacific Ocean. The latest estimates show between 1 to 5 percent of the debris still in the water could make landfall, according to the International Pacific Research Center.
"Everyone has a role to play in the tsunami debris response efforts," Pittenger added. "It's going to require cooperation of governments at all levels, as well as help from corporations, organizations and the public at large."
The state coordinators come from Ocean Conservancy's network of International Coastal Cleanup coordinators, which last year mobilized more than 600,000 people to pick up nine million pounds of trash during last year's annual cleanup. Now, the possibility of tsunami debris is adding to the much larger issue of ocean trash that these volunteers face every day. Ocean Conservancy and JEAN have been partners in the Cleanup since 1990.
"It is essential that the private sector, researchers and government engage in a coordinated effort more than ever before," said Hiroshi Kaneko, JEAN's representative director. "The sharing of information is a vital step in the response, and the hope is that representatives from these states will be able to come to the table to share and learn."
The workshop—which will feature discussion of potential ways for international collaboration, as well as opportunities to exchange information and best practices—is part of a growing effort focusing on tsunami debris. This year's cleanup, taking place Sept. 15, will be critical given the need for baseline monitoring ahead of debris arrival.
These efforts come as the federal government, including the National Oceanic and Atmospheric Administration and Coast Guard, and several state governments have begun preparations for the debris. Several members of Congress and governors have called for more federal resources devoted to response. NOAA is already engaging in a monitoring program with approximately 60 monitoring sites on the West Coast, and has recently completed an Alaskan research expedition and performed in experiments in Hawaii testing aircraft and satellite capabilities to find debris.
Visit EcoWatch's WATER page for more related news on this topic.
EcoWatch Daily Newsletter
Related Articles from EcoWatch
Recent Stories from EcoWatch