Researchers Find Trees in Borneo Soak Up More CO2 Than Trees in the Amazon Rainforest
If there was just one place in the world where it would make sense to protect trees, maintain the rainforest and damp down global warming, scientists have confirmed that it would be the island of Borneo.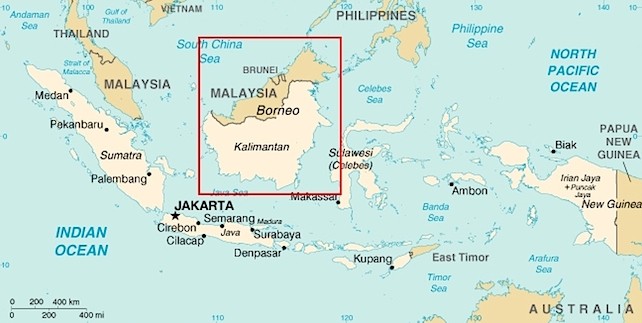 A new research report published in the Journal of Ecology says that while the Amazon rainforest might be the biggest and most important area of green canopy on the planet, Borneo soaks up, tree for tree, more carbon from the atmosphere.
Lindsay Banin, an ecologist at the UK-based Centre for Ecology and Hydrology (CEU), and colleagues from Malaysia, Brunei, the U.S., Brazil, Taiwan, Peru and Ecuador investigated what is called above-ground wood production—the most visible, tangible indicator of carbon uptake—to see how forests in Amazonia and Indonesia measured up as consumers of atmospheric carbon.
The tropical rainforests cover only one-tenth of the planet's land surface, but they account for about one-third of the terrestrial primary production—that is, about one-third of the conversion of sunlight into greenery happens in the tropical forests—and they soak up about half of all terrestrial carbon.
Vigorous Consumers
However, it turns out that some tropical forests are more vigorous consumers than others. The Amazon and the Borneo forests have similarities—for example, neither has an annual dry season, and each has a range of soil types. So if there is a difference, it must be in the trees.
The researchers examined data from 17 plots in Amazonia and 11 in Borneo, with a total of 12,000 trees—all of which have been monitored for more than two decades.
They found that the woody growth in north Borneo was almost half as much again (49 percent) as in the north-west Amazon. South-east Asian trees of a given diameter were taller than Amazon trees, which meant they amassed a greater volume of wood. On average, the south-east Asian plots grew 3.2 tons of wood per hectare more than the South American plots.
The research matters because climate scientists still have an uncertain picture of the carbon cycle. Simulations of future temperatures depend on what happens to carbon dioxide emissions, and how vigorously the natural world responds to all that extra potential fertility.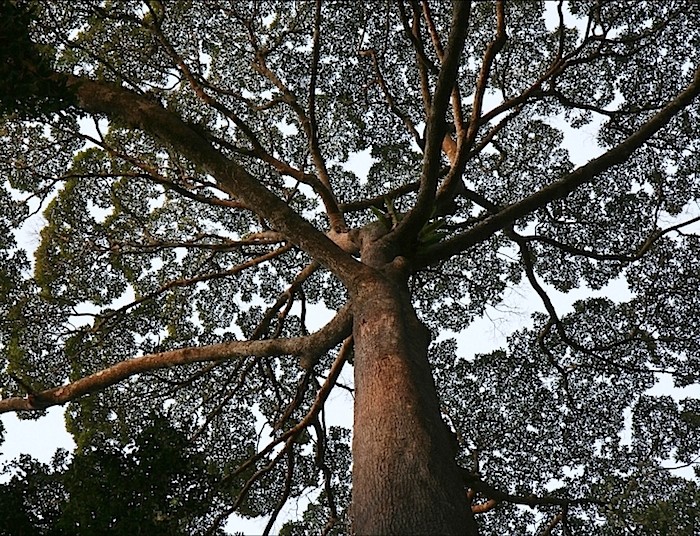 There has been recent concern that higher temperatures and changes in rainfall pattern could drastically alter the rainforests in the Congo and in the Amazon rainforests.
But there is also evidence that mature forests, with a high population of elderly giant trees, can still soak up surprising quantities of carbon dioxide.
Alarming Rate of Loss
On the debit side, Borneo has been losing its primal forest cover at an alarming rate. More than half of the lowland forests of Kalimantan—the equivalent of an area the size of Belgium—were felled for timber between 1985 and 2001.
If trees in Borneo grow faster than anywhere else in the tropics, then any loss of those trees is likely to accelerate global warming.
The next step in the research is to try to figure out what Borneo has that Amazonia hasn't.
The difference can be linked to local evolutionary history and the types of trees that flourish in each region.
"In Borneo, dipterocarps—a family of large trees with winged seeds—produce wood more quickly than their neighbours," said Dr. Banin, lead author of the CEU report. "This means that they have evolved something special and unique—and what this is exactly remains a mystery.
"Dipterocarps are known to make special relationships with fungi in the soil, so they may be able to tap into scarce nutrient resources. Or they may be trading off growth of other plant parts."
--------
YOU MIGHT ALSO LIKE
Research Finds Vapors From Coniferous Trees Could Help Slow Global Warming
New Research Shows Tree Roots Regulate CO2, Keep Climate Stable
5 of the World's Most Amazing Trees
-------- 
Bill Maher is sick of billionaires' obsession with Mars, more like "Mars-a-Lago," he said.
In a new animation produced by ATTN:, the popular talk show host of Real Time, discusses the perils of our planet, including how "climate change is killing us."
Keep reading...
Show less
Dr. Benjamin D. Santer, research scientist
A group of prominent climate scientists have written a study explicitly refuting statements made by the U.S. Environmental Protection Agency Administrator Scott Pruitt on climate data. During his Senate confirmation hearing, Pruitt claimed in a written response that satellite data shows a "leveling off" of warming over the past two decades.
Keep reading...
Show less
By David Pomerantz
The Nevada Assembly passed a bill Wednesday that would dramatically increase the growth of renewable energy in the state, but Sheldon Adelson, the casino magnate and major donor to Donald Trump, is attempting to prevent the bill from becoming law.
Keep reading...
Show less
Matt Crossick
By Yosola Olorunshola
Whether it's through fashion or protest, Vivienne Westwood is not a woman afraid of making a statement.
On May 23, she rocked up to the residence of the Archbishop of Canterbury in London with a special guest—the Grim Reaper—to issue a strong statement on the Church of England's position on fracking.
Keep reading...
Show less
By Paul Brown
The food industry and big agricultural concerns are driving climate change and at the same time threatening to undermine efforts to feed the world's growing population, according to GRAIN, an organization that supports small farmers.
Particularly singled out for criticism are the large chemical fertilizer producers that have gained access to the United Nations talks on climate change. GRAIN accuses them of behaving like the fossil fuel companies did in the 1990s, pushing false information in the hope of delaying real action on climate change.
Keep reading...
Show less
By Sydney Robinson
President Trump has no doubt been given a long list of extravagant, elaborate gifts in his lifetime, but the gift given to him today by Pope Francis may not make it on his most favorite list.
Keep reading...
Show less
By John Rogers
Maybe it's because I first started working on clean energy while serving in the Peace Corps he founded, or maybe it's my years of working on these issues from his home state. But I can't help thinking about the 100th anniversary of John F. Kennedy's birth, and connecting his stirring rhetoric to the energy challenges of our times.
Here's what our 35th president might have said about the challenges of energy transition and the opportunities in clean energy:
"Change is the law of life. And those who look only to the past or present are certain to miss the future."
Keep reading...
Show less
May. 24, 2017 01:47PM EST
Keep reading...
Show less


Get EcoWatch in your inbox