This website uses cookies to ensure you get the best experience while browsing it. By clicking 'Got It' you're accepting these terms.
Research Links Proximity to Fracking and Low Birth Weight in Newborns
Jan. 06, 2014 12:38PM EST
By Andy Rowell
It maybe early in a new year, but already new research has been published which raises serious health concerns about fracking.
What is most worrying about this research is that it shows that the controversial drilling technique could be impacting the most-at-risk in our society: new born babies.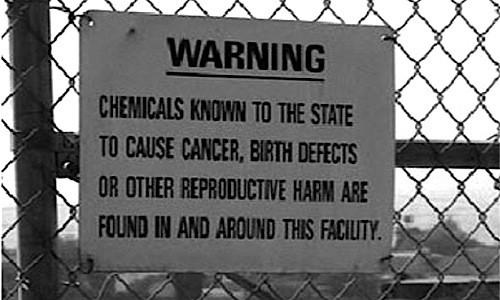 Last Friday, research was presented at the annual meeting of the American Economic Association in the U.S., which examined the impact of fracking on birth weight in Pennsylvania, home to many fracking wells.
The researchers from Princeton University, Columbia University and the Massachusetts Institute of Technology, examined Pennsylvania birth records from 2004 to 2011 within a 2.5-kilometer radius of fracking wells.
What the scientists found is deeply shocking: the closer the babies were to fracking sites, the lower the birth weight.
As Bloomberg reported, the "proximity to fracking increased the likelihood of low birth weight by more than half, from about 5.6 percent to more than nine percent."
Although the study is yet to be peer reviewed, it will add to the growing scientific evidence against fracking that the authorities will find it increasingly harder to ignore.
Last year a study was published which suggested that exposure to fracking wells increased the overall prevalence of low birth weight by 25 percent and that babies born nearer wells had more health problems.
Both studies urgently suggest more research is needed to find out what is the specific cause of the low birth weight. In the latest study, water contamination seems to be ruled out as both mothers who had access to public water and private wells suffered the same results. This could point the cause to air pollution.
What is does mean is that there is an urgent need for greater regulatory oversight of the technology on both sides of the Atlantic. Given this, it is deeply worrying that the U.S. Environmental Protection Agency quietly released a report on Christmas Eve revealing that regulators are unlikely to increase efforts to enforce water pollution cases linked to fracking.
Also worrying is that it will be another year before federal air emission rules governing fracking will come into force in 2015.
Analysts are now arguing that the EPA is unlikely to be more hands on due to Congressional elections in November and the fact that their budgets are being tightly squeezed.
Moreover, fracking is a central part of President Obama's "All of the Above" energy strategy, meaning that federal oversight is likely to be deliberately light touch.
Critics point out that the EPA has had a much lower rate of enforcement at fracking sites than power plants or industrial facilities.
Amy Mall, a senior policy analyst with the Natural Resources Defense Council argues that it is unlikely that the EPA will reverse the trend of "systematically pulling back from high-profile investigations".
And that can only be bad for health, for both the old and young.
Visit EcoWatch's FRACKING page for more related news on this topic.

PeopleImages / E+ / Getty Images
By Daniel Ross
Hurricane Florence, which battered the U.S. East Coast last September, left a trail of ruin and destruction estimated to cost between $17 billion and $22 billion. Some of the damage was all too visible—smashed homes and livelihoods. But other damage was less so, like the long-term environmental impacts in North Carolina from hog waste that spilled out over large open-air lagoons saturated in the rains.
Hog waste can contain potentially dangerous pathogens, pharmaceuticals and chemicals. According to the state's Department of Environmental Quality, as of early October nearly 100 such lagoons were damaged, breached or were very close to being so, the effluent from which can seep into waterways and drinking water supplies.
This picture taken on May 21, 2018 shows discarded climbing equipment and rubbish scattered around Camp 4 of Mount Everest. Decades of commercial mountaineering have turned Mount Everest into the world's highest rubbish dump as an increasing number of big-spending climbers pay little attention to the ugly footprint they leave behind. DOMA SHERPA / AFP / Getty Images
China has closed its Everest base camp to tourists because of a buildup of trash on the world's tallest mountain.
Researchers tested the eggs of Arctic northern fulmers like these in Nunavut, Canada.
Fiona Paton / Flickr
By Madison Dapcevich
Plastics have been recorded in every corner of the world, from the remote icy waters of Antarctica to the bellies of deep-sea fishes. Now, preliminary findings presented at this year's American Association for the Advancement of Science (AAAS) annual meeting in Washington, DC suggest that bird eggs from the high Arctic—one of the most remote wildernesses on the planet—show evidence of contamination from chemicals used in plastics.

A small Australian rat that lived on a 12 acre island in the Great Barrier Reef has become the first mammal to go extinct primarily because of human-caused climate change, the Australian Government confirmed Monday.
The Bramble Cay melomys was first declared extinct after a 2014 search on Bramble Cay, its native island in the Torres Strait, between Queensland, Australia and Papua New Guinea, according to a 2016 report by the University of Queensland and the Queensland government.