Republicans Stomp on GMO Labeling, DARK Act Heads to House Floor
With no debate and only a voice vote, the U.S. House of Representatives Committee on Agriculture today passed out of committee H.R. 1599, a bill to preempt states' rights to label GMOs. Within hours, it was announced that the bill will go straight to the House floor, as early as next week, with no vote in the Energy and Commerce Committee.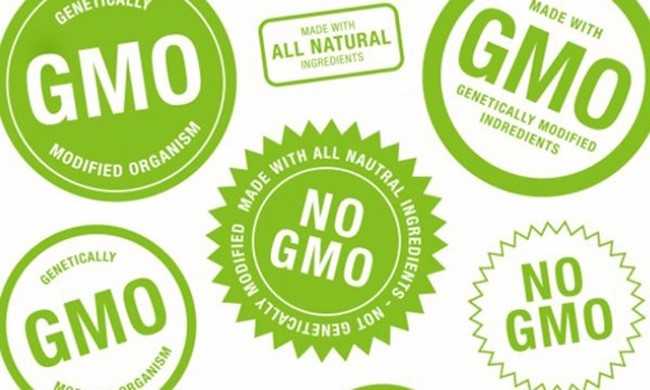 If we don't stop it in the House next week, the fight to stop this "Mother of All Monsanto Protection Acts" will take place next in the U.S. Senate, before summer's end.
In his opening statement this morning, Committee Chairman Rep. K. Michael Conaway (R-TX), who shortly after today's vote said he will co-sponsor H.R. 1599, couldn't have sounded more like a Monsanto employee if he'd tried. Conaway nailed the biotech industry's favorite talking points and mistruths, beginning with this one:
In testimony before this committee, multiple representatives of the food and agricultural sectors commented on the cost burden that would be placed on our food system if we were to allow the 50 States, more than 3,000 counties and nearly 20,000 towns and cities in the United States to establish their own laws regulating interstate commerce.
Time and again, independent experts have stated that the cost of labeling GMO foods and ingredients, to manufacturers, retailers and consumers, would be negligible here in the U.S., just as it has been in the more than 60 countries that already require labeling. GMO labels are costless, as pointed out in this Washington Post article. Companies regularly update their food packaging as they come up with new designs or marketing strategies.
And then there was the ultimate lie about GMOs, that they have been "proven safe:"
We all recognize that the overwhelming consensus within the science community is that these biotech products are safe.  We likewise understand that each and every biotech product in the marketplace today has been reviewed thorough a voluntary food safety consultation process at the Food and Drug Administration.
Wrong. Ever since GMOs were introduced into the food system in the 1990s, without adequate, independent, pre-market safety testing, there have been scientists and studies and mounds of anecdotal evidence suggesting they are unsafe. The American Medical Association believes GMO foods should be subjected to pre-market safety testing. And there is surely no consensus, as hundreds of scientists worldwide have confirmed, on the safety of GMOs that have already been approved. That is a flat-out lie.
Conaway spoke instead about the U.S. Food and Drug Administration's "voluntary food safety consultation process" as if that were a valid means of proving safety.
Glaringly absent from Conaway's statement was any mention of the toxic chemicals used to grow GMO crops, and allowed to remain as residue on GMO foods. Not one word was spoken about the World Health Organization's recent determination that glyphosate, the chemical used on more than 80 percent of GMO crops, is a probably human carcinogen.
None of these statements, coming from a lawmaker with ties to Big Ag, were particularly surprising. But what should concern any consumer ,voter, citizen or just plain common-sense thinking human being, is that Conaway's statement clearly focused on how to promote the profits of corporations, rather than on how to protect people from foods that have not been proven safe, and the arsenal of toxic chemicals used to grow them. It was all about "marketing," and how we need a government program for food producers who want to voluntarily label their products as GMO-free, or containing GMOs.
USDA's Agricultural Marketing Service has long been in the business of assisting producers to develop programs and tools to take advantage of market opportunities. The Biotechnology, Horticulture and Research Subcommittee recently examined the programs of the Agricultural Marketing Service.  The Subcommittee concluded that the agency has the resources and expertise to develop and administer a robust marketing program for those wishing to notify consumers of the presence or absence of genetically engineered ingredients in their food products.  What the agency doesn't have is the law to make it work uniformly across the country like we did 25 years ago when we passed the Organic Foods Production Act.
Not one word on the devastation to the environment. Not one word on how chemical-intensive, fossil-fuel-intensive industrial agriculture is one of the largest contributors, if not the largest contributor, to global warming—and how if we don't fix this system, we can't be serious about averting a climate disaster.
As Pope Francis said recently, on the topic of genetic engineering and its use of toxic pesticides:
It creates a vicious circle in which the intervention of the human being to solve a problem often worsens the situation further. For example, many birds and insects die out as a result of toxic pesticides created by technology, they are useful to agriculture itself, and their disappearance will be compensated with another technological intervention that probably will bring new harmful effects … looking at the world we see that this level of human intervention, often in the service of finance and consumerism, actually causes the earth we live in to become less rich and beautiful, more and more limited and gray, while at the same time the development of technology and consumerism continues to advance without limits.
H.R. 1599 is an assault on consumer rights, an assault on democracy and states' rights. And if passed, it will only escalate the assault on our health, and the health of planet Earth.
YOU MIGHT ALSO LIKE
Dow CEO Andrew Liveris and President Donald Trump in February.
U.S. Environmental Protection Agency (EPA) administrator Scott Pruitt met with Dow Chemical CEO Andrew Liveris before deciding to reverse an earlier EPA decision to ban the company's toxic and widely used pesticide, chlorpyrifos.
According to records obtained by the Associated Press, the EPA boss met with Liveris for about 30 minutes at a Houston hotel on March 9. Later that month, Pruitt announced that he would no longer pursue a ban on chlorpyrifos from being used on food, ignoring his agency's own review that even small amounts of the pesticide could impact fetus and infant brain development.
Keep reading...
Show less
www.facebook.com
Native communities and environmental justice advocates in Louisiana opened a new resistance camp Saturday to oppose the proposed Bayou Bridge Pipeline project. Called L'eau Est La Vie, or Water is Life, the camp will consist of floating indigenous art structures on rafts and constant prayer ceremonies during its first two weeks.
Keep reading...
Show less
Continuing its march toward elimination of key Clean Water Act protections, the U.S. Environmental Protection Agency (EPA) on Tuesday issued a formal notice of withdrawal of the Obama administration's rule defining which waters can be protected against pollution and destruction under federal law.
Keep reading...
Show less
The U.S. Environmental Protection Agency (EPA) is not doing enough to prevent weed resistance to the herbicide glyphosate (Roundup) says a new report from the EPA's Inspector General's Office, which draws in part on a report from the agbiotech company, Pioneer: Weed Management in the Era of Glyphosate Resistance.
Keep reading...
Show less
SUMR
When it comes to the latest wind turbine technologies, size matters. A group of six institutions and universities is designing an offshore wind turbine that will stand 500 meters in height. That's taller than the Eiffel Tower and the Empire State Building.
The research team, led by researchers at the University of Virginia, believes that its wind turbine concept will produce 50 megawatts of peak power, or about 10 times more powerful than conventional wind turbines.
Keep reading...
Show less
www.facebook.com
Natural gas is often considered the cleanest fossil fuel, but could it actually be dirtier than coal?
Watch as New York Times reporter Mark Bittman, in the above Year's of Living Dangerously video, investigates how much methane is leaking at fracking wells. Find out how the natural gas industry's claims compare to what scientists are reporting.
See what happens when Gaby Petron, an atmospheric scientist with NOAA, converts her van into a mobile methane detector and sets out across northeastern Colorado for two years, taking thousands of readings to uncover the truth.
www.youtube.com
Adrian Grenier was named UN Goodwill Ambassador earlier this month. The Hollywood actor, best known for his iconic role of A-list movie star Vincent Chase in the HBO smash hit and film Entourage, will advocate for drastically reducing single-use plastic and protection of marine species, and encourage his followers to make conscious consumer choices to reduce their environmental footprint, according to the UN Environment announcement.
"Together we must usher in a new era of compassion and carefulness through forward thinking environmental programs to drive measurable change," Grenier said. "I am personally committed to creating ways in which the global community can come together to help solve our most critical climate crises through routine, collective action.
"The more we connect to nature in our daily lives, the more dedicated we will become to our individual commitments. Together, I believe we can go further, faster in our race to achieve the UN Sustainable Development Goals by 2030."
Watch the video above to learn more.
The last week has seen a flood of stories on clean energy's prospects—stories that make your head spin with their conflicting tales of renewable energy's prospects of ending our dangerous addiction to fossil fuel power from coal and gas.
Keep reading...
Show less


Get EcoWatch in your inbox