This website uses cookies to ensure you get the best experience while browsing it. By clicking 'Got It' you're accepting these terms.
Republicans Stomp on GMO Labeling, DARK Act Heads to House Floor
Jul. 14, 2015 03:19PM EST
With no debate and only a voice vote, the U.S. House of Representatives Committee on Agriculture today passed out of committee H.R. 1599, a bill to preempt states' rights to label GMOs. Within hours, it was announced that the bill will go straight to the House floor, as early as next week, with no vote in the Energy and Commerce Committee.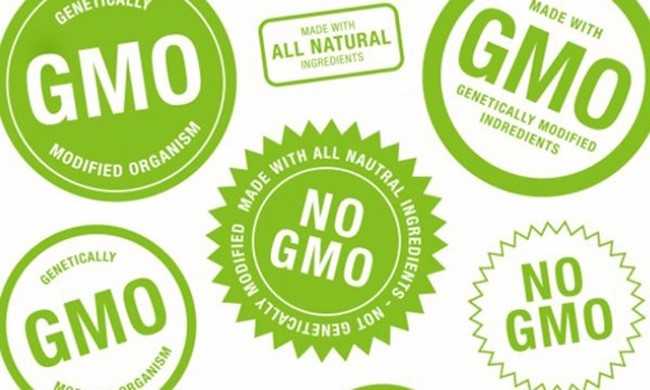 If we don't stop it in the House next week, the fight to stop this "Mother of All Monsanto Protection Acts" will take place next in the U.S. Senate, before summer's end.
In his opening statement this morning, Committee Chairman Rep. K. Michael Conaway (R-TX), who shortly after today's vote said he will co-sponsor H.R. 1599, couldn't have sounded more like a Monsanto employee if he'd tried. Conaway nailed the biotech industry's favorite talking points and mistruths, beginning with this one:
In testimony before this committee, multiple representatives of the food and agricultural sectors commented on the cost burden that would be placed on our food system if we were to allow the 50 States, more than 3,000 counties and nearly 20,000 towns and cities in the United States to establish their own laws regulating interstate commerce.
Time and again, independent experts have stated that the cost of labeling GMO foods and ingredients, to manufacturers, retailers and consumers, would be negligible here in the U.S., just as it has been in the more than 60 countries that already require labeling. GMO labels are costless, as pointed out in this Washington Post article. Companies regularly update their food packaging as they come up with new designs or marketing strategies.
And then there was the ultimate lie about GMOs, that they have been "proven safe:"
We all recognize that the overwhelming consensus within the science community is that these biotech products are safe.  We likewise understand that each and every biotech product in the marketplace today has been reviewed thorough a voluntary food safety consultation process at the Food and Drug Administration.
Wrong. Ever since GMOs were introduced into the food system in the 1990s, without adequate, independent, pre-market safety testing, there have been scientists and studies and mounds of anecdotal evidence suggesting they are unsafe. The American Medical Association believes GMO foods should be subjected to pre-market safety testing. And there is surely no consensus, as hundreds of scientists worldwide have confirmed, on the safety of GMOs that have already been approved. That is a flat-out lie.
Conaway spoke instead about the U.S. Food and Drug Administration's "voluntary food safety consultation process" as if that were a valid means of proving safety.
Glaringly absent from Conaway's statement was any mention of the toxic chemicals used to grow GMO crops, and allowed to remain as residue on GMO foods. Not one word was spoken about the World Health Organization's recent determination that glyphosate, the chemical used on more than 80 percent of GMO crops, is a probably human carcinogen.
None of these statements, coming from a lawmaker with ties to Big Ag, were particularly surprising. But what should concern any consumer ,voter, citizen or just plain common-sense thinking human being, is that Conaway's statement clearly focused on how to promote the profits of corporations, rather than on how to protect people from foods that have not been proven safe, and the arsenal of toxic chemicals used to grow them. It was all about "marketing," and how we need a government program for food producers who want to voluntarily label their products as GMO-free, or containing GMOs.
USDA's Agricultural Marketing Service has long been in the business of assisting producers to develop programs and tools to take advantage of market opportunities. The Biotechnology, Horticulture and Research Subcommittee recently examined the programs of the Agricultural Marketing Service.  The Subcommittee concluded that the agency has the resources and expertise to develop and administer a robust marketing program for those wishing to notify consumers of the presence or absence of genetically engineered ingredients in their food products.  What the agency doesn't have is the law to make it work uniformly across the country like we did 25 years ago when we passed the Organic Foods Production Act.
Not one word on the devastation to the environment. Not one word on how chemical-intensive, fossil-fuel-intensive industrial agriculture is one of the largest contributors, if not the largest contributor, to global warming—and how if we don't fix this system, we can't be serious about averting a climate disaster.
As Pope Francis said recently, on the topic of genetic engineering and its use of toxic pesticides:
It creates a vicious circle in which the intervention of the human being to solve a problem often worsens the situation further. For example, many birds and insects die out as a result of toxic pesticides created by technology, they are useful to agriculture itself, and their disappearance will be compensated with another technological intervention that probably will bring new harmful effects … looking at the world we see that this level of human intervention, often in the service of finance and consumerism, actually causes the earth we live in to become less rich and beautiful, more and more limited and gray, while at the same time the development of technology and consumerism continues to advance without limits.
H.R. 1599 is an assault on consumer rights, an assault on democracy and states' rights. And if passed, it will only escalate the assault on our health, and the health of planet Earth.
YOU MIGHT ALSO LIKE
Prince William and British naturalist David Attenborough attend converse during the World Economic Forum annual meeting, on January 22 in Davos, Switzerland. Fabrice Cofferini /AFP / Getty Images
Britain's Prince William interviewed famed broadcaster David Attenborough on Tuesday at the World Economic Forum's annual meeting in Switzerland.
During the sit-down, the 92-year-old naturalist advised the world leaders and business elite gathered in Davos this week that we must respect and protect the natural world, adding that the future of its survival—as well as humanity's survival—is in our hands.
Electric vehicle sales took off in 2018, with a record two million units sold around the world, according to a new Deloitte analysis.
What's more, the accounting firm predicts that another 21 million electric cars will be on the road globally over the next decade due to growing market demand for clean transportation, government subsidies, as well as bans on fossil fuel cars.
Teenager Alex Weber and friends collected nearly 40,000 golf balls hit into the ocean from a handful of California golf courses.
Alex Weber /
CC BY-ND
Southwest Greenland had the most consistent ice loss from 2003 to 2012. Eqalugaarsuit, Ostgronland, Greenland on Aug. 1, 2018.
Rob Oo / CC BY 2.0
Greenland is melting about four times faster than it was in 2003, a new study published Monday in the Proceedings of the National Academy of Sciences found, a discovery with frightening implications for the pace and extent of future sea level rise.
"We're going to see faster and faster sea level rise for the foreseeable future," study lead author and Ohio State University geodynamics professor Dr. Michael Bevis said in a press release. "Once you hit that tipping point, the only question is: How severe does it get?"
Finally, some good news about the otherwise terrible partial government shutdown. A federal judge ruled that the Trump administration cannot issue permits to conduct seismic testing during the government impasse.
The Justice Department sought to delay—or stay—a motion filed by a range of coastal cities, businesses and conservation organizations that are suing the Trump administration over offshore oil drilling, Reuters reported. The department argued that it did not have the resources it needed to work on the case due to the shutdown.
Most people have heard of the Amazon, South America's famed rainforest and hub of biological diversity. Less well known, though no less critical, is the Pantanal, the world's largest tropical wetland.
Like the Amazon, the Pantanal is ecologically important and imperiled. Located primarily in Brazil, it also stretches into neighboring Bolivia and Paraguay. Covering an area larger than England at more than 70,000 square miles, the massive wetland provides irreplaceable ecosystem services that include the regulation of floodwaters, nutrient renewal, river flow for navigability, groundwater recharge and carbon sequestration. The wetland also supports the economies of the four South American states it covers.
Demonstrators participate in a protest march over agricultural policy on Jan. 19 in Berlin, Germany. Carsten Koall / Getty Images Europe
By Andrea Germanos
Organizers said 35,000 people marched through the streets of the German capital on Saturday to say they're "fed up" with industrial agriculture and call for a transformation to a system that instead supports the welfare of the environment, animals and rural farmers.

The fire that erupted after a pipeline explosion in Mexico Friday. FRANCISCO VILLEDA / AFP / Getty Images
By Patrick Rogers
If you have ever considered making the switch to an environmentally friendly electric vehicle, don't drag your feet. Though EV prices are falling, and states are unveiling more and more public charging stations and plug-in-ready parking spots, the federal government is doing everything it can to slam the brakes on our progress away from gas-burning internal combustion engines. President Trump, likely pressured by his allies in the fossil fuel industry, has threatened to end the federal tax credits that have already helped put hundreds of thousands of EVs on the road—a move bound to harm not only our environment but our economy, too. After all, the manufacturing and sale of EVs, hybrids, and plug-in hybrids supported 197,000 jobs in 2017, according to the most recent U.S. Energy and Employment Report.