Republicans Announce Bill to Force Approval of Export Pipeline
Mar. 15, 2013 11:53AM EST
Energy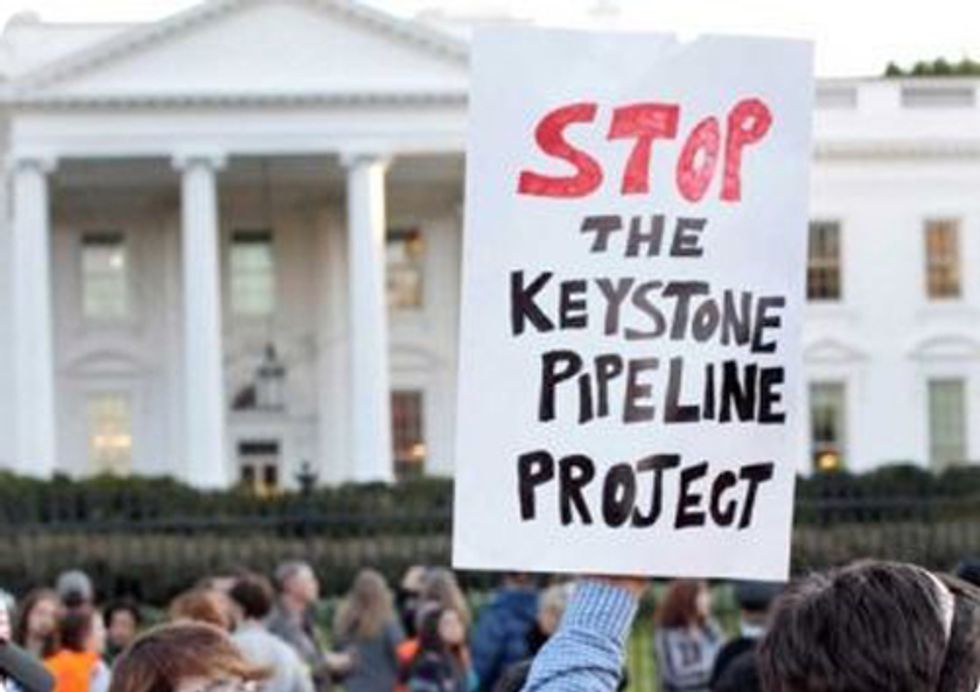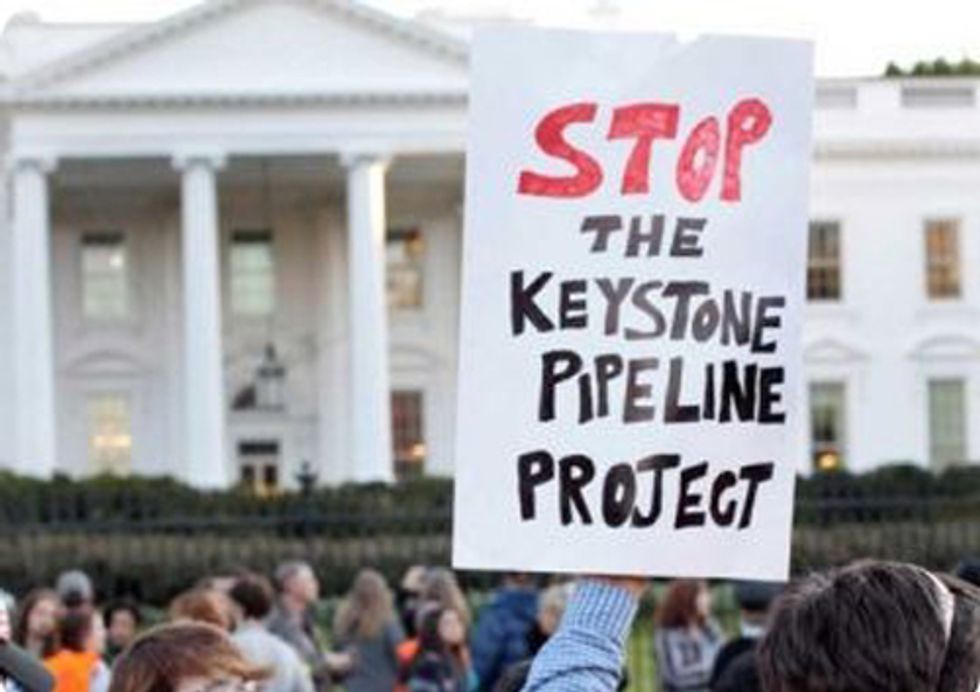 Yesterday, the Wall Street Journal reported that, "Much of the crude oil flowing down the proposed Keystone XL pipeline would likely end up being exported as refined products by U.S. companies, a prospect that is further stirring debate over whether the project serves the national interest." Yet some in the Senate are ignoring this conclusion—echoed by the State Department—that the Keystone XL tar sands pipeline would not enhance U.S. energy security or energy independence, and are trying to short-circuit the public review process in order to expedite construction of the export pipeline.
"These Senators are siding with a Saudi-owned export refinery and 35 jobs," said Jane Kleeb, executive director of Bold Nebraska. "It is clear that the Keystone export pipeline is not in our national interest. Why Senators are willing to take serious risks to property rights without any benefit to energy independence or long-term jobs says volumes about the lack of common sense in Washington."
An Oil Change International analysis of the bill's cosponsors found that "Compared to the rest of the Senate, the co-sponsors of [the] pro-KeystoneXL bill have received 227 percent more in fossil fuel-related campaign contributions on average than their counterparts."
"New information has yet again confirmed that the Keystone XL tar sands project would pipe some of the dirtiest oil on the planet through the breadbasket of America to be shipped overseas through the Gulf of Mexico," said Danielle Droitsch, director of the Canada Project at Natural Resources Defense Council. "Why force approval for a profit scheme for big oil? Keystone that also would be a disaster for our climate and would be disservice to Americans who will bear the risk of a major tar sands spill to their water supply."
The State Department's review process is critical to ensuring that land, water, and national interests are protected. It is important that this process run its course so that the Administration can make a decision based on the environmental review and the national interest determination. What the draft environmental review already shows is that Keystone XL will only create 35 permanent jobs.
This dirty energy project is not an economic recovery plan and is not worth the risks to our health, waters, and climate.
The draft environmental review also agreed that Keystone XL will not lower gasoline prices. In fact, its whole purpose is to export tar sands from the Gulf Coast so the oil industry can access the higher oil prices in overseas markets. This means that as the glut of tar sands oil in the U.S. Midwest eases, oil prices are likely to rise. It also means that Keystone XL is not a pipeline to meet U.S. energy needs but to serve the needs of the oil industry to have a path of export to overseas markets.
Steve Kretzmann, executive director and founder of Oil Change International was quoted in the Wall Street Journal saying, "If the national-interest determination is about figuring out what is going to make Valero the most money, then sure, maybe we should approve Keystone. But I don't think that's what the national-interest determination is supposed to be."
The draft environmental review still has a long way to go since it mistakenly failed to consider the environmental impacts of tar sands expansion and tar sands refining on climate, health and safety. Without a doubt, Keystone XL will drive tar sands expansion and the associated climate pollution. It is also unconscionable to neglect an environmental justice study of the impacts of tar sands refining in the Gulf Coast region.
The Keystone XL pipeline threatens American homes, farms and ranches with tar sands oil spills and the extreme weather effects of worsening climate change. It raises oil prices. It derails continued growth in clean energy jobs. It funnels money to foreign oil corporations. Keystone XL is not in our national interest and should be rejected.
Visit EcoWatch's KEYSTONE XL and CLIMATE CHANGE pages for more related news on this topic.
——-
EcoWatch Daily Newsletter