Republican Senators Boycott Vote on EPA Nominee Gina McCarthy
May. 09, 2013 01:49PM EST
Climate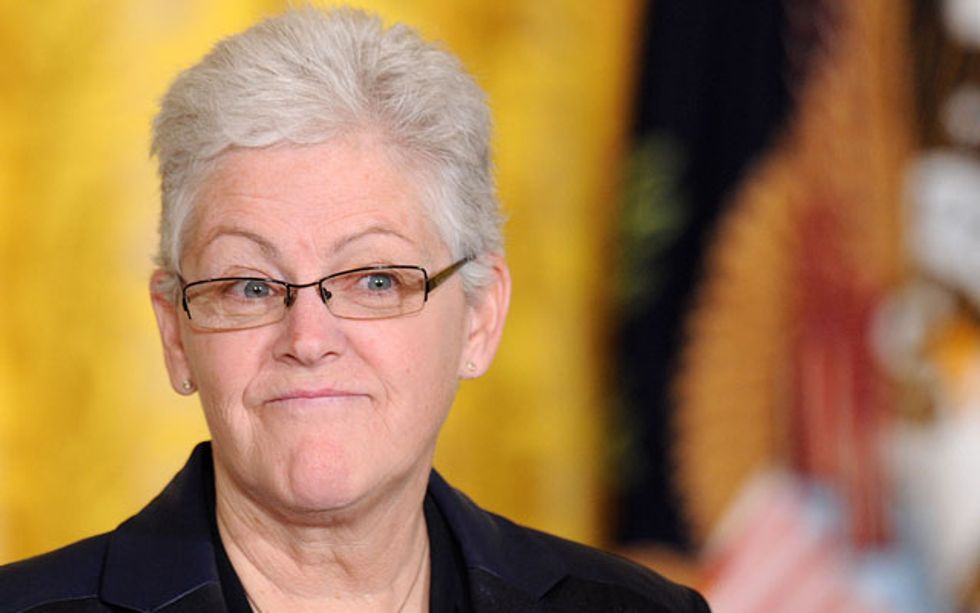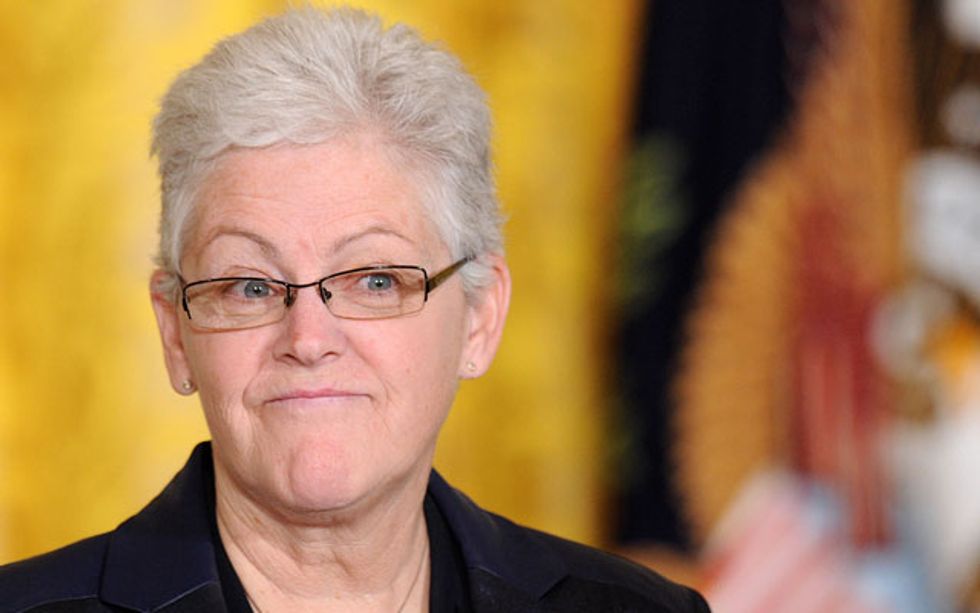 Today, each and every one of the eight Republican members of the Senate Committee for Environment and Public Works boycotted the confirmation hearing for U.S. Environmental Protection Agency (EPA) nominee Gina McCarthy, forcing a delay of a vote to move her confirmation to the floor of the Senate.
"This latest attempt by Republicans in the Senate to derail progress to protect our air, our water and the health of our families is nothing short of cowardly," said Michael Brune, executive director of Sierra Club. "David Vitter [R-LA] and his ilk have tried everything to push the agenda of big polluters, constantly and grossly abusing the Senate rules with filibusters, holds and delays. Now, they are simply shirking their duties to show up and legislate.
"This is the latest incident of Republican obstructionism in the Senate and further evidence of why we must fix the senate rules, and fix them now. As Senator Boxer [D-CA] noted, Gina McCarthy is one of the most qualified and most broadly-supported EPA nominees in history. With 25 years of experience, she has worked with five Republican governors and been praised by everyone from massive utility companies, Reagan-era officials and even Senator James Inhofe [R-OK]."
After these Republicans sided with corporate polluters, Center for American Progress Action Fund, Environment America, Earthjustice, Natural Resources Defense Council, League of Conservation Voters and Environmental Defense Fund made the following statement:
Today, Republican members of the Senate Committee on Environment and Public Works put corporate polluters ahead of the health of our children and families, by delaying a vote on Gina McCarthy, the president's highly qualified nominee to lead the Environmental Protection Agency.
McCarthy's record of bipartisanship and pragmatism has been on display, as she has answered more than 1,000 questions from committee Republicans and seen her confirmation hearing testimony praised by senators on both sides of the aisle. She deserves a swift confirmation, like the one she received to be head of the EPA's clean air division in 2009. We call on the minority members of the Senate Environment and Public Works Committee to stop playing politics with our health and allow a vote on this highly-qualified leader for the EPA.
"From air pollution that triggers hundreds of thousands of asthma attacks each year, to water pollution that threatens the drinking water of tens of millions of Americans, the problems that threaten Americans' health and our environment need solutions—not more political stunts by polluters and their Senate allies. We urge Senator Vitter and his Republican colleagues on the committee to do their job and vote so that Gina McCarthy can start doing her job in tackling our most urgent environmental and public health challenges," said Anna Aurilio, Washington, D.C., office director for Environment America.
"But big polluters—and not logic—clearly run the show for Senate Republicans. They've tried to slow-walk her nomination by asking more than 1000 questions of McCarthy that she has since answered. The Republican Senators who sat on their hands in their offices today won't just have to answer to future generations about their opposition to clean air, clean water and healthy communities—they'll also have to answer about why they refused to do the jobs they were elected to do," said Brune.
Visit EcoWatch's WATER and AIR pages for more related news on this topic.
——–
Click here to tell Congress to Expedite Renewable Energy.

EcoWatch Daily Newsletter