Republican Leadership Shuffle Churns Up More Anti-Environmental Extremists
The recent ouster of House Majority Leader Eric Cantor (R-VA) from his Congressional seat has shaken Washington Republicans and rattled open several leadership positions. And—as hard as it is to believe—the House Republican conference apparently hadn't even hit bottom yet.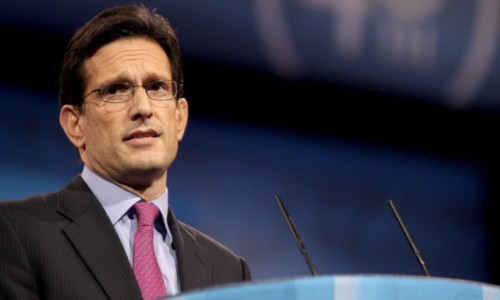 Flickr
You'd think that it'd be hard to get much worse than Cantor's record when it comes to clean air, clean water and action to tackle the climate crisis. As Majority Leader, Cantor worked side by side with Speaker John Boehner on pushing a destructive legislative agenda for what has been called the most anti-environmental House in history. Cantor himself earned just a four percent positive lifetime environmental voting rating from the League of Conservation Voters. In other words, he was among the lowest of the low when it came to doing the bidding of big polluters.
Cantor led the way on votes that would bar the U.S. Environmental Protection Agency (EPA) from acting to curb climate-disrupting pollution, force the construction of the Keystone XL pipeline, gut clean energy investments, take support away from job-creating clean energy projects and voted over and over again to give tax handouts to big oil companies. And all the while, he's tried to open up our public lands to drilling and make it harder for the President to designate National Parks. Still, while it is no tragedy to see Cantor go, its no comfort to look at the records of those who will replace him.
Current Majority Whip Kevin McCarthy (R-CA) just won an election among his colleagues to be promoted to Majority Leader. That's the same McCarthy who somehow scored lower than Cantor on an environmental voting scorecard, garnering just three percent. In fact, between 2013 and 2014, McCarthy did not make a single pro-environment vote. Instead, he stood alongside Cantor in rallying support and votes for one of the most toxic agendas ever.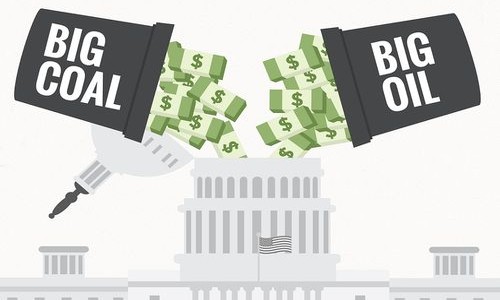 As Majority Whip, McCarthy spearheaded House Republican efforts to take nearly 500 votes attacking critical clean air and water safeguards, public lands protections and clean energy initiatives over just the last four years. And, now, with his eyes on a promotion, he's flip-flopping on one of the few issues he was strong on by abandoning the Wind Production Tax Credit, better aligning his position with the right wing political ATM that is the Koch Brothers. Its no surprise—as Sierra Club's Dave Hamilton explained.
"For years, Congressman McCarthy strongly backed the Wind Production Tax Credit as it supported thousands of California jobs, including many in his own district. He even pushed for the PTC to be extended to 2020," said Hamilton. "But unfortunately the path to Republican leadership appears to now go straight through the Koch Brothers' office. McCarthy is toeing the line by joining their call to kill competition from the wind industry by killing the PTC and American jobs right along with it."
While McCarthy is trying on a new brand of extremism, his promotion means a vicious fight broke out to fill his old Majority Whip post. And it was a race to the bottom.
The winner? Representative Steve Scalise (R-LA), who has been spending much of his recent time attacking the EPA's first-ever carbon pollution protections. You know—that policy supported by 67 percent of the American people. Why? Well, Scalise is notoriously chummy with fossil fuel lobbyists in Washington. According to the Republic Report, Former Congressional staffers from his office have gone on to work for trade groups that have made it a priority to attack clean air safeguards and push offshore drilling. And the Republican Study Committee that he chairs held meetings inside the office of the lobbying firm hired by the Koch Brothers to fight efforts to tackle the climate crisis.
In public, Scalise is just as bad. For example, he's rejected climate science as a "myth." His evidence for ignoring the calls for climate action resonating from 97 percent of scientists, the U.S. Military and NASA? Barack Obama wore a coat for his January 2013 inaugural address when he discussed the urgent need to tackle the climate crisis.
In other words, don't expect a new era of reason from the Republican-led House despite the new faces in leadership. Instead, Scalise and McCarthy stand for the brand of extremism that's been well practised there over the last four years, which puts polluters in the driver's seat while everyone else is trying to catch a ride.
Disturbing footage of a snake in Goa, India vomiting an empty soft drink bottle highlights the world's mounting plastic pollution crisis.
Keep reading...
Show less
By Melissa Hellmann
When her eldest son was in elementary school in the Oakland Unified School District, Ruth Woodruff became alarmed by the meals he was being served at school. A lot of it was frozen, processed foods, packed with preservatives. At home, she was feeding her children locally sourced, organic foods.
Keep reading...
Show less
May. 28, 2017 01:33PM EST
Laurie Woolever
By James O'Hare
There are 20 million people in the world facing famine in South Sudan, Somalia, Nigeria and Yemen. In developed nations, too, people go hungry. Venezuela, for instance, is enduring food insecurity on a national level as a result of economic crisis and political corruption. In the U.S., the land of supposed excess, 12.7 percent of households were food insecure in 2015, meaning they didn't know where their next meal would come from.
Keep reading...
Show less
May. 28, 2017 01:22PM EST
Melwater, Greenland ice sheet. Diane Tuft
Artists are taking the climate crisis into frame and the results are emotional, beautiful and stirring.
So you've seen the best climate change cartoons and shared them with your friends. You've showed your family the infographics on climate change and health, infographics on how the grid works and infographics about clean, renewable energy. You've even forwarded these official National Oceanic and Atmospheric Administration graphs that explain the 10 clear indicators of climate change to your colleagues at the office.
Keep reading...
Show less
May. 27, 2017 01:11PM EST
As the Trump administration moves full speed ahead on boosting the oil and fossil fuel industry, opposition to increased pipeline construction is cropping up in different communities around the country.
Keep reading...
Show less
May. 27, 2017 01:02PM EST
Minke whale stranding near Havergate Island in Suffolk. MCGA.
By Simon Evans
Last Saturday, two dead whales washed up on the coast of Suffolk, in eastern England, and a third was spotted floating at sea.
What happened next illustrates how news can spread and evolve into misinformation, when reported by journalists rushing to publish before confirming basic facts or sourcing their own quotes.
Keep reading...
Show less
May. 27, 2017 01:22PM EST
By Monica Amarelo and Paul Pestano
Sun safety is a crucial part of any outdoor activity for kids, and sunscreen can help protect children's skin from harmful ultraviolet rays. Kids often get sunburned when they're outside unprotected for longer than expected. Parents need to plan ahead and keep sun protection handy in their cars or bags.
Keep reading...
Show less
May. 27, 2017 01:02PM EST
By Joe McCarthy
A lot of people take part in community clean-up efforts—spending a Saturday morning picking up litter in a park, mowing an overgrown field or painting a fence.
Keep reading...
Show less