This website uses cookies to ensure you get the best experience while browsing it. By clicking 'Got It' you're accepting these terms.
Report Shows Natural Gas Industry Inflating Job Growth Numbers
Nov. 15, 2011 02:37PM EST
Energy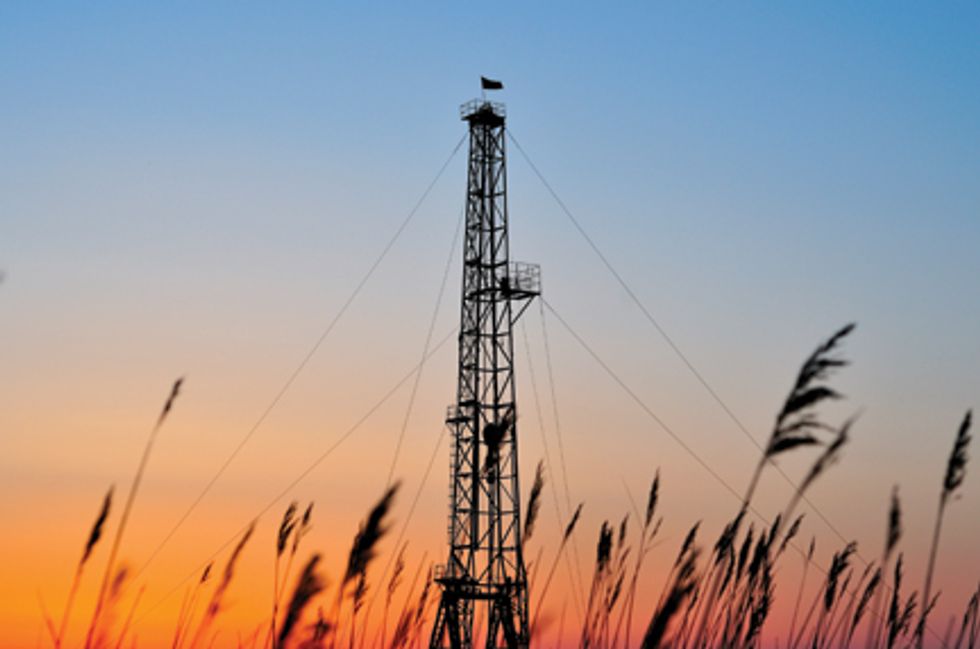 Will the oil and gas industry create 1 million new jobs for Americans, as its latest advertisement claims? The American Petroleum Institute and major oil and gas corporations are spending millions to convince Americans that with unrestricted access to natural resources, they can lift us from our economic slump in part by fracking our nation's shale gas reserves. But Exposing the Oil and Gas Industry's False Jobs Promise for Shale Gas Development, a new set of analyses released Nov. 15 by the national consumer advocacy organization Food & Water Watch, finds that the oil and gas industry is exaggerating the capacity of shale gas development to generate jobs and economic opportunity for Americans, in one case exaggerating projected job creation by 900 percent.
"The oil and gas industry has tried to stand on three legs, claiming that shale gas is good for the environment, good for American energy security and good for the economy. The first two legs have already been kicked out, and our new analysis kicks out the third," said Food & Water Watch Executive Director Wenonah Hauter. "They have no legs left to stand on."
A 2011 report by the Public Policy Institute of New York State (PPINYS) claimed that by 2018, developing 500 new shale gas wells each year in five counties in New York would create 62,620 jobs. Food & Water Watch closely examined the PPINYS report and found it riddled with flaws. In fact, the economic forecasting model that PPINYS used actually only supported a claim of 6,656 jobs. PPINYS inflated the job-creation potential of shale gas development by almost 900 percent. According to Food & Water Watch, even the corrected PPINYS jobs projection is overly optimistic because it fails to account for negative effects that shale gas development would have on other key parts of the economy, such as agriculture and tourism.
Exposing the Oil and Gas Industry's False Jobs Promise for Shale Gas Development examines employment data, revealing that opening up five counties in the southern tier of New York to shale gas development can be expected to generate a net gain in employment of only about 2 jobs per well. This calculation, derived from data on actual employment, is in stark contrast with the forecast of 125 jobs per well in the PPINYS report. According to Food & Water Watch, an employment gain of just 2 jobs per shale gas well does not justify the inevitable costs to public health, public infrastructure and the environment that the industry would bring to New York.
Across the U.S., shale gas development has generated a barrage of costly consequences:
To date, more than 1,000 cases of drinking water contamination have been reported near shale gas development sites around the U.S.
In 2008, a fracking wastewater pit in Colorado leaked 1.6 million gallons of fluids, some of which contaminated the Colorado River.
In Wise County, Texas, properties with fracking wells have lost 75 percent of their value.
In 2009, Pennsylvania regulators ordered the Cabot Oil and Gas Corporation to cease all fracking in Dimock, Pa., after three spills at one well within a week polluted a wetland and endangered fish in a local creek. The spills leaked 8,420 gallons of fluids that contained potential carcinogens. The state fined the company $240,000, and it cost more than $10 million to deliver potable water to the affected homes. A legal battle has now ensued over who should be responsible for providing Dimock residents with clean water.
Scientists have found that 25 percent of the hundreds of chemicals used in fracking can cause cancer, 37 percent can disrupt the endocrine system and 40 to 50 percent can affect the nervous, immune and cardiovascular systems.
Fracking wells in Pennsylvania, a state with many active sites, are expected to create 19 million gallons of wastewater this year, yet many municipal treatment plants lack the capacity to treat fracking wastewater in part because it often contains radioactive elements.
Many of the flaws in the PPINYS report come from a series of studies led by Timothy Considine of the University of Wyoming. His series of studies have informed many evaluations of the economic potential of shale gas development by policymakers, including the U.S. Department of Energy's Shale Gas Subcommittee.
The industry's jobs projections are used to make the case for deregulation, but the oil and gas companies' recent record tells a different story. According to a report released in September by Congressman Ed Markey (D-MA), ExxonMobil, Chevron, BP, Shell and ConocoPhillips, all involved in shale gas development, paid their executives a total of nearly $220 million and recorded $73 billion in profits in 2010. However, the Big 5 oil companies reduced their global workforce by a combined 4,400 employees that same year.
"While President Obama's recent move to delay his decision on the Keystone XL Pipeline is a sign that his administration is attuned to public concern about the negative effects of tar sands, we hope he will not replace it with shale gas development," said Hauter. "The oil and gas industry has exploited our economic woes to promote shale gas, yet actual employment data shows that it is not a cure-all for our nation's economic challenges. The money to be made from shale gas development will mostly just benefit oil and gas executives."
Exposing the Oil and Gas Industry's False Jobs Promise for Shale Gas Development is available here.
For more information, click here.
—————
Food & Water Watch works to ensure the food, water and fish we consume is safe, accessible and sustainable. So we can all enjoy and trust in what we eat and drink, we help people take charge of where their food comes from, keep clean, affordable, public tap water flowing freely to our homes, protect the environmental quality of oceans, force government to do its job protecting citizens, and educate about the importance of keeping shared resources under public control.
EcoWatch Daily Newsletter
Aerial shot top view Garbage trucks unload garbage to a recycle in the vicinity of the city of Bangkok, Thailand. bugto / Moment / Getty Images
German researchers have identified a strain of bacterium that not only breaks down toxic plastic, but also uses it as food to fuel the process, according to The Guardian.
The Environmental Protection Agency (EPA) issued a policy memo yesterday that is an expansive relaxation of legally mandated regulations on polluting industries, saying that industries may have trouble adhering to the regulations while they are short-staffed during the coronavirus global pandemic, according to the AP.
Hurricane Dorian was one of the 2019 Atlantic hurricane season's most devastating storms. NASA
2019 marked the fourth year in a row that the Atlantic hurricane season saw above-average activity, and it doesn't look like 2020 will provide any relief.
The deep, open ocean may seem like an inhospitable environment, but many species like human-sized Humboldt squids are well-adapted to the harsh conditions. 1,500 feet below the ocean's surface, these voracious predators could be having complex conversations by glowing and changing patterns on their skin that researchers are just beginning to decipher.
A worker distributes disinfection wipes at a farmers market at Richard Tucker Park in New York City on March 21, 2020. Lev Radin / Pacific Press / LightRocket via Getty Images
Not many restaurants will be able to survive coronavirus, and this is a personal, social and national tragedy.
I'm worried about farmers markets too.