Report Shows Natural Gas Industry Inflating Job Growth Numbers
Nov. 15, 2011 03:37PM EST
Energy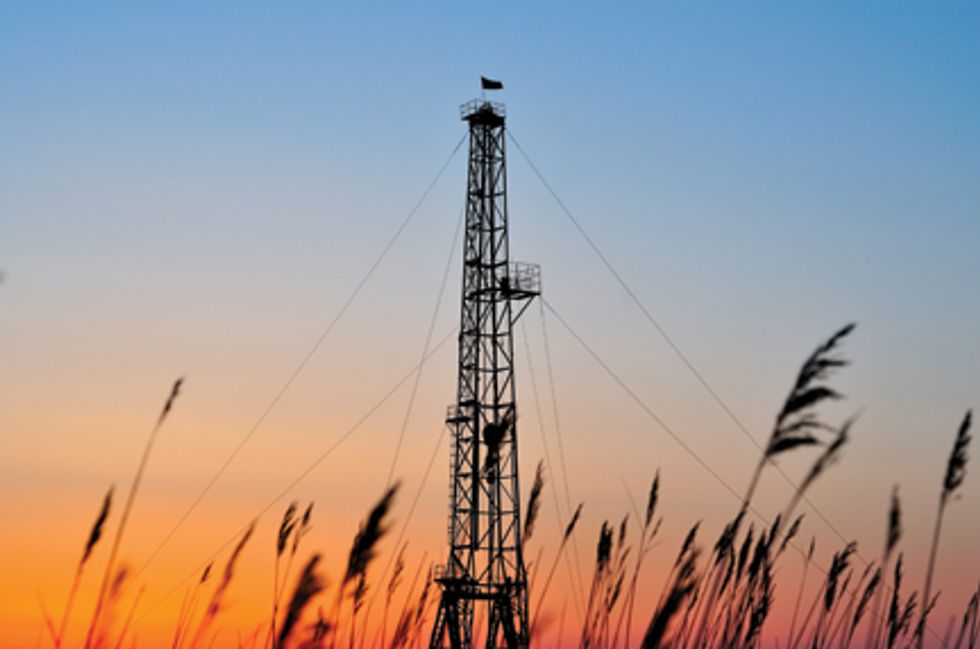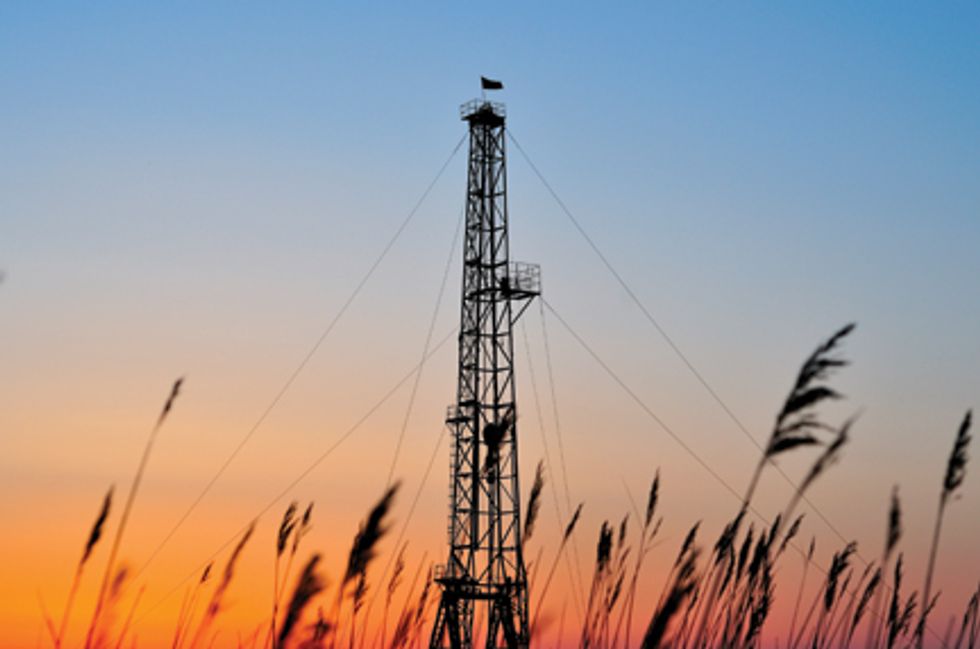 Will the oil and gas industry create 1 million new jobs for Americans, as its latest advertisement claims? The American Petroleum Institute and major oil and gas corporations are spending millions to convince Americans that with unrestricted access to natural resources, they can lift us from our economic slump in part by fracking our nation's shale gas reserves. But Exposing the Oil and Gas Industry's False Jobs Promise for Shale Gas Development, a new set of analyses released Nov. 15 by the national consumer advocacy organization Food & Water Watch, finds that the oil and gas industry is exaggerating the capacity of shale gas development to generate jobs and economic opportunity for Americans, in one case exaggerating projected job creation by 900 percent.
"The oil and gas industry has tried to stand on three legs, claiming that shale gas is good for the environment, good for American energy security and good for the economy. The first two legs have already been kicked out, and our new analysis kicks out the third," said Food & Water Watch Executive Director Wenonah Hauter. "They have no legs left to stand on."
A 2011 report by the Public Policy Institute of New York State (PPINYS) claimed that by 2018, developing 500 new shale gas wells each year in five counties in New York would create 62,620 jobs. Food & Water Watch closely examined the PPINYS report and found it riddled with flaws. In fact, the economic forecasting model that PPINYS used actually only supported a claim of 6,656 jobs. PPINYS inflated the job-creation potential of shale gas development by almost 900 percent. According to Food & Water Watch, even the corrected PPINYS jobs projection is overly optimistic because it fails to account for negative effects that shale gas development would have on other key parts of the economy, such as agriculture and tourism.
Exposing the Oil and Gas Industry's False Jobs Promise for Shale Gas Development examines employment data, revealing that opening up five counties in the southern tier of New York to shale gas development can be expected to generate a net gain in employment of only about 2 jobs per well. This calculation, derived from data on actual employment, is in stark contrast with the forecast of 125 jobs per well in the PPINYS report. According to Food & Water Watch, an employment gain of just 2 jobs per shale gas well does not justify the inevitable costs to public health, public infrastructure and the environment that the industry would bring to New York.
Across the U.S., shale gas development has generated a barrage of costly consequences:
To date, more than 1,000 cases of drinking water contamination have been reported near shale gas development sites around the U.S.
In 2008, a fracking wastewater pit in Colorado leaked 1.6 million gallons of fluids, some of which contaminated the Colorado River.
In Wise County, Texas, properties with fracking wells have lost 75 percent of their value.
In 2009, Pennsylvania regulators ordered the Cabot Oil and Gas Corporation to cease all fracking in Dimock, Pa., after three spills at one well within a week polluted a wetland and endangered fish in a local creek. The spills leaked 8,420 gallons of fluids that contained potential carcinogens. The state fined the company $240,000, and it cost more than $10 million to deliver potable water to the affected homes. A legal battle has now ensued over who should be responsible for providing Dimock residents with clean water.
Scientists have found that 25 percent of the hundreds of chemicals used in fracking can cause cancer, 37 percent can disrupt the endocrine system and 40 to 50 percent can affect the nervous, immune and cardiovascular systems.
Fracking wells in Pennsylvania, a state with many active sites, are expected to create 19 million gallons of wastewater this year, yet many municipal treatment plants lack the capacity to treat fracking wastewater in part because it often contains radioactive elements.
Many of the flaws in the PPINYS report come from a series of studies led by Timothy Considine of the University of Wyoming. His series of studies have informed many evaluations of the economic potential of shale gas development by policymakers, including the U.S. Department of Energy's Shale Gas Subcommittee.
The industry's jobs projections are used to make the case for deregulation, but the oil and gas companies' recent record tells a different story. According to a report released in September by Congressman Ed Markey (D-MA), ExxonMobil, Chevron, BP, Shell and ConocoPhillips, all involved in shale gas development, paid their executives a total of nearly $220 million and recorded $73 billion in profits in 2010. However, the Big 5 oil companies reduced their global workforce by a combined 4,400 employees that same year.
"While President Obama's recent move to delay his decision on the Keystone XL Pipeline is a sign that his administration is attuned to public concern about the negative effects of tar sands, we hope he will not replace it with shale gas development," said Hauter. "The oil and gas industry has exploited our economic woes to promote shale gas, yet actual employment data shows that it is not a cure-all for our nation's economic challenges. The money to be made from shale gas development will mostly just benefit oil and gas executives."
Exposing the Oil and Gas Industry's False Jobs Promise for Shale Gas Development is available here.
For more information, click here.
—————
Food & Water Watch works to ensure the food, water and fish we consume is safe, accessible and sustainable. So we can all enjoy and trust in what we eat and drink, we help people take charge of where their food comes from, keep clean, affordable, public tap water flowing freely to our homes, protect the environmental quality of oceans, force government to do its job protecting citizens, and educate about the importance of keeping shared resources under public control.
Researchers say there's a growing epidemic of tap water distrust and disuse in the U.S. Teresa Short / Moment Open / Getty Images
By Asher Rosinger
Imagine seeing a news report about lead contamination in drinking water in a community that looks like yours. It might make you think twice about whether to drink your tap water or serve it to your kids – especially if you also have experienced tap water problems in the past.
Why tap wins every time.
Asher Rosinger is an assistant professor of biobehavioral health, anthropology, and demography and director of the Water, Health, and Nutrition Laboratory at Penn State University.

Disclosure statement: Asher Rosinger receives funding from the National Science Foundation on an unrelated project. This work was supported by the Ann Atherton Hertzler Early Career Professorship funds, and the Penn State Population Research Institute (NICHD P2CHD041025). The funders had no role in the research or interpretation of results.
Reposted with permission from The Conversation.
EcoWatch Daily Newsletter
A new report urges immediate climate action to control global warming. John W Banagan / Getty Images
A new report promoting urgent climate action in Australia has stirred debate for claiming that global temperatures will rise past 1.5 degrees Celsius in the next decade.
Winegrowers check vines during the burning of anti-frost candles in the Luneau-Papin wine vineyard in Le Landreau, near Nantes, western France, on April 12, 2021. SEBASTIEN SALOM-GOMIS / AFP via Getty Images
French winemakers are facing devastating grape loss from the worst frost in decades, preceded by unusually warm temperatures, highlighting the dangers to the sector posed by climate change.
"An important share of the harvest has been lost. It's too early to give a percentage estimate, but in any case it's a tragedy for the winegrowers who have been hit," said Christophe Chateau, director of communications at the Bordeaux Wine Council, told CNN.
Climate change, caused by the extraction and combustion of fossil fuels, has pushed winegrowing seasons earlier, putting crops at higher risk of cold — and wildfires supercharged by climate change also threaten American vignerons and farmworkers as well.
"I think it's good for people to understand that this is nature, climate change is real, and to be conscious of the effort that goes into making wine and the heartbreak that is the loss of a crop," Jeremy Seysses of Domaine Dujac in Burgundy's Côte de Nuits told Wine Enthusiast.
As reported by Wine Enthusiast:
Last week, images of candlelit French vineyards flooded social media. Across the country, winemakers installed bougies, or large wax-filled metal pots, among the vines to prevent cold air from settling in during an especially late frost.

With temperatures in early April as low as 22°F, and following an unseasonably warm March, this year's frost damage may be the worst in history for French winegrowers. Every corner of France reports considerable losses, from Champagne to Provence, and Côtes de Gascogne to Alsace. As a result, there will likely be very little French wine from the 2021 vintage reaching U.S. shores.
For a deeper dive:

CNN, Wine Enthusiast, France24, Eater
For more climate change and clean energy news, you can follow Climate Nexus on Twitter and Facebook, sign up for daily Hot News, and visit their news site, Nexus Media News.
From Your Site Articles
Related Articles Around the Web
A recent study focused on regions in Ethiopia, Africa's largest coffee-producing nation. Edwin Remsberg / Getty Images
Climate change could make it harder to find a good cup of coffee, new research finds. A changing climate might shrink suitable areas for specialty coffee production without adaptation, making coffee taste blander and impacting the livelihoods of small farms in the Global South.
In "Weather," Jenny Offill tells the story of a librarian named Lizzie who prepares for a climate apocalypse. Andrew Merry / Getty Images
By Suzanne Cords
One day Lizzie, the first-person narrator of the novel, receives an old book as a gift, with a dedication wishing the reader to be among the survivors. Like the preppers who build bunkers and stockpile supplies in remote areas to be ready for the end of the world, Lizzie is convinced that the end of the world is definitely near in times of a threatening climate disaster.
Lizzie, who lives in New York with her husband and son, is a university campus librarian. She worries about almost everything: her brother, an ex-junkie, or her dental insurance and the future in the face of the apocalypse. She is obsessed with reading reference books and articles about climate change.
She also devours words of wisdom, including about Buddhist spirituality: "A visitor once asked the old monks on Mount Athos what they did all day, and was told: We have died and we are in love with everything." But nothing can lift her spirits.
'Lizzie Is Just Like Us'
Lizzie observes rich New Yorkers plan their move to regions that are less threatened by climate change, something she simply cannot afford. Sometimes she watches disaster movies, which lead her to worry even more.
Above all, she is a gifted observer of her fellow human beings. "Young person worry: What if nothing I do matters? Old person worry: What if everything I do, does?"
Lizzie, the U.S. author told DW, is a bit like the rest of us — well aware of the climate crisis, but because she cares and worries about so many other things, that awareness falls by the wayside. That's how she felt herself, Jenny Offill said, but the more she looked into the issue, the more she saw a need for action on her part, too.

"I also was trying to see if there was a way to make it funny, because, you know, so much of the world of prepping and imagining disaster is actually sort of strangely funny."
The novel was shortlisted for the 2020 UK's Women's Prize for Fiction and has now been released in German translation.
Climate Activist With a Vision
But then, there is also this serious, scientifically based concern about what climate change means. In the past, says Offill, artists were the ones who would predict disasters; today it's the experts, as well as the students she teaches. In the end, their fears and their justified anger motivated her to take a closer look at the issue. Today, she is a climate activist herself, and is involved in initiatives along with many other artists.
Lizzie, the heroine of Weather, hasn't gotten that far. But she voices her fears, and that's a start. "Of course, the world continues to end," says Sylvia, a mentor of Lizzie's, at one point — and commences to water her garden. There is hope after all.
Reposted with permission from Deutsche Welle.