This website uses cookies to ensure you get the best experience while browsing it. By clicking 'Got It' you're accepting these terms.
Report Rules Out Industry Myth That Coal Will Alleviate Poverty in the Developing World
May. 06, 2014 10:41AM EST
As the end of coal continues to loom larger on the horizon, a new report from the Institute for Energy Economics and Financial Analysis (IEEFA) has blown trench-sized holes in the industry's latest attempt to talk up its future, dismissing the myth of coal alleviating poverty in the developing world.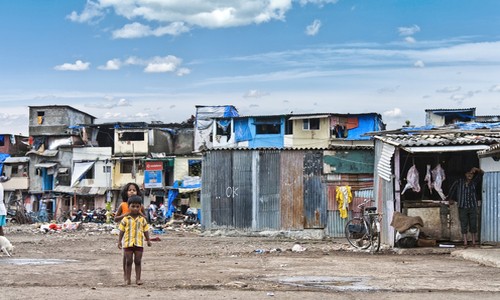 Creativemarc
/
Shutterstock.com
The report uses in-depth financial modelling to evaluate the possibility of India becoming the next big coal import market, and demonstrates that the economics do not stack up.
It warns that as demand in China slows, the market in India is not going to grow and pick up the slack as the industry hopes, adding to the gloom unfolding over the future of major coal projects being developed in Australia, two of them by Indian companies.
Director of Energy Finance Studies, Australasia for IEEFA, Tim Buckley said:
The industry's economic models are flawed, the world's poor won't be helped, and the demand that is used to justify ruining Australia's natural wonders is an illusion. Savvy operators are increasingly avoiding the Galilee. The report found that imported coal would need to be priced at double the wholesale price of India's electricity, which categorically discredits the nonsense arguments that it might alleviate India's energy poverty.
The U.S.-based Peabody coal's "advanced energy for life" PR offensive has been enthusiastically taken up by the Australian mining industry.
The industry is pushing itself as a means of poverty alleviation simply because it thinks it is a convincing argument, but in reality it makes little sense to pursue coal given renewables are starting out cheaper.
When these companies talk about reducing poverty, what they are actually talking about is doubling the price of electricity for India's poor. India cannot afford to burn Australian coal in its plants.
South Asia campaigns coordinator for 350.org, Chaitanya Kumar said:
The need of the hour therefore is a decentralized, democratically owned renewable energy deployment to fight energy poverty. Glimpses of its success and reliability are already being felt across the world. Decentralized renewable energy is a safer, cleaner and viable source of energy for the rapidly evolving societies of the coming decades.
The new report makes the case that renewables are far better for developing nations as they are already cost competitive with coal, will get cheaper over time, can be built faster, do not impact public health, and require no on-going fuel costs.
The cost of electricity generation from solar power in India has fallen 65 percent in the last three years alone, while average coal prices are projected to escalate by four percent a year in rupee terms due to the cost of fuel.
Coal is bad for the climate, bad for public health, and bad for business; and it will entrench, not alleviate, poverty in the developing world.
--------
YOU MIGHT ALSO LIKE
Australian Government Calls for Ben & Jerry's Boycott After Company Supports Save the Reef Campaign
'Dirty Duke' TV Ad Exposes Largest Power Company in the U.S.
Report Finds Top Banks Moving Away From Coal
--------
KarinaKnyspel / iStock / Getty Images
2018 saw a number of studies pointing to the outsized climate impact of meat consumption. Beef has long been singled out as particularly unsustainable: Cows both release the greenhouse gas methane into the atmosphere because of their digestive processes and require a lot of land area to raise. But for those unwilling to give up the taste and texture of a steak or burger, could lab-grown meat be a climate-friendly alternative? In a first-of-its-kind study, researchers from the Oxford Martin School set out to answer that question.
Three scissor-tailed flycatcher fledglings in a mesquite tree in Texas. Texas Eagle / CC BY-NC 2.0
By Gary Paul Nabhan
President Trump has declared a national emergency to fund a wall along our nation's southern border. The border wall issue has bitterly divided people across the U.S., becoming a vivid symbol of political deadlock.
PeopleImages / E+ / Getty Images
By Daniel Ross
Hurricane Florence, which battered the U.S. East Coast last September, left a trail of ruin and destruction estimated to cost between $17 billion and $22 billion. Some of the damage was all too visible—smashed homes and livelihoods. But other damage was less so, like the long-term environmental impacts in North Carolina from hog waste that spilled out over large open-air lagoons saturated in the rains.
Hog waste can contain potentially dangerous pathogens, pharmaceuticals and chemicals. According to the state's Department of Environmental Quality, as of early October nearly 100 such lagoons were damaged, breached or were very close to being so, the effluent from which can seep into waterways and drinking water supplies.
This picture taken on May 21, 2018 shows discarded climbing equipment and rubbish scattered around Camp 4 of Mount Everest. Decades of commercial mountaineering have turned Mount Everest into the world's highest rubbish dump as an increasing number of big-spending climbers pay little attention to the ugly footprint they leave behind. DOMA SHERPA / AFP / Getty Images
China has closed its Everest base camp to tourists because of a buildup of trash on the world's tallest mountain.