Report Reveals Few Penalties for Violating Gas Drilling Rules in PA
May. 30, 2012 09:07AM EST
Energy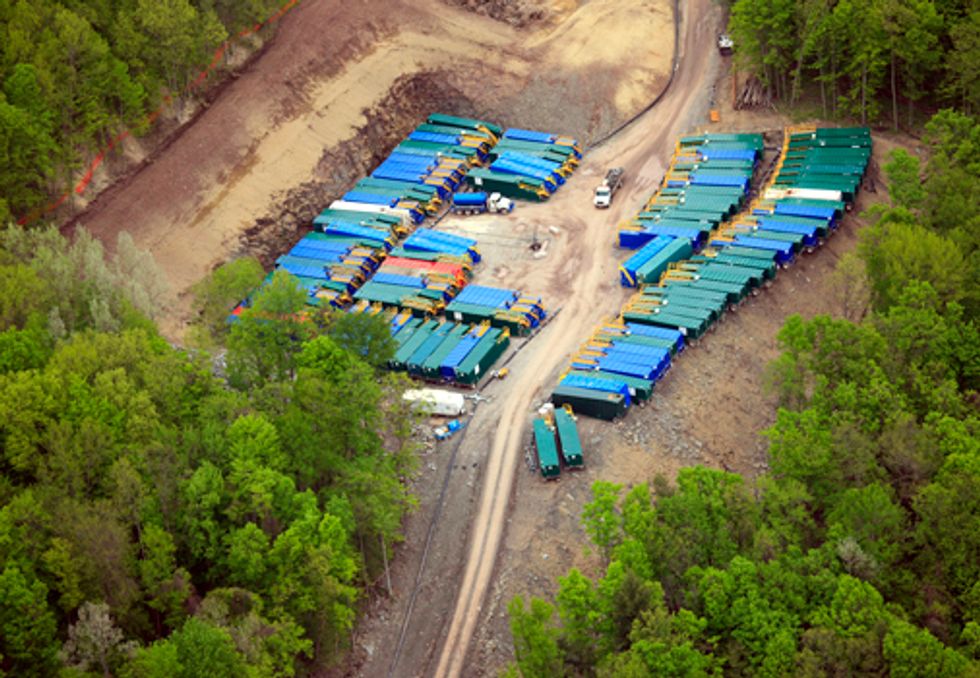 9 out of 10 drilling violations in 2011 received no fines from Pennsylvania Department of Environmental Protection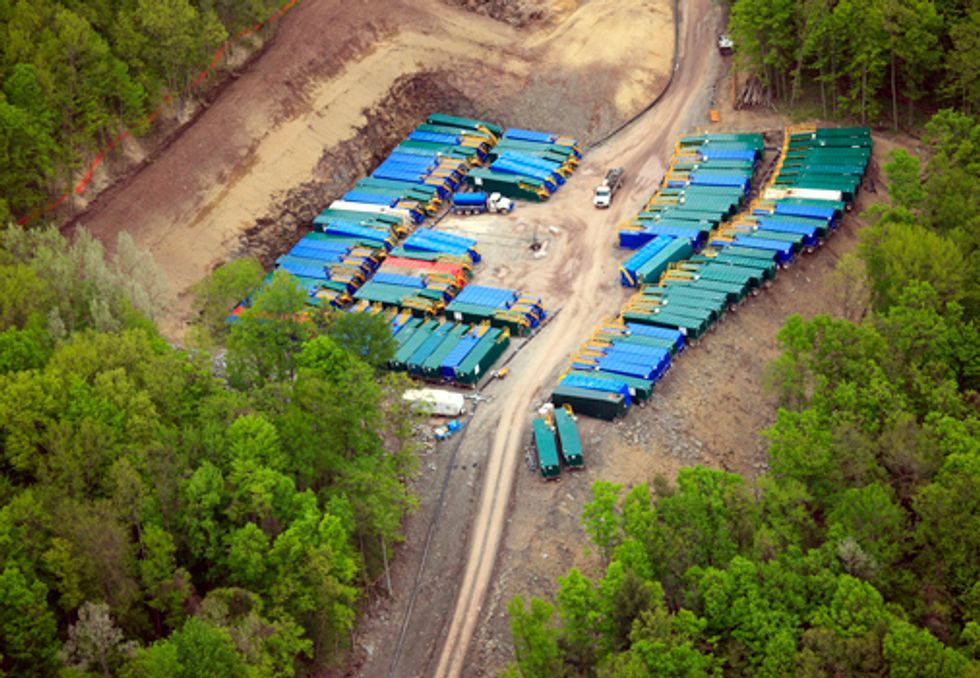 Clean Water Action released a report on May 29 examining the enforcement actions taken in 2011 by the Pennsylvania Department of Environmental Protection (DEP) against Marcellus Shale natural gas drilling companies whose operations violated the law.
The report shows that DEP continued aggressively issuing violations, handing out a total of 1,192, just 81 less than their total for 2010. However, DEP took few enforcement actions where drilling companies were fined. Of the 1,192 violations issued for 2011 only 37 percent received an enforcement action at all. Further, only 6 percent of violations resulted in any monetary fines. Fines for 2011 totaled $2.4 million.
"It's incomprehensible that natural gas companies have committed over a thousand violations, yet most got just a warning ticket from DEP," said Myron Arnowitt, Pennsylvania state director for Clean Water Action. "This raises serious concern as to whether DEP is deterring them from operating in an irresponsible and illegal way."
Despite DEP Secretary Krancer's focus on consistency in the agency's actions, the report shows cases of fines being assessed to one company for a violation but not another who commits an identical violation. Twelve fines were issued for the discharge of pollution material into waters of Commonwealth, but an additional 41 incidents for the same violation received no fine. There are also cases documented in the report where violations are issued for actions that pose a serious threat to our health and environment but carry virtually no consequences to them, including only issuing fines for 17 of 119 violations for failing to properly cement and case a gas well.
"For oil and gas companies making billions from drilling in Pennsylvania, this kind of inadequate oversight and enforcement is irresponsible. DEP should not let companies continue to commit serious health and environmental violations without significant penalties. We need a policy of minimum penalties and stronger penalties on repeat violators if we're going to stop this high level of neglect for our clean water rules," stated Steve Hvozdovich, Marcellus Shale policy associate for Clean Water Action.
DEP did not issue a single fine last year to any gas company in the two counties with the highest number of violations—Susquehanna County and Lycoming County in the north central part of the state.
While the number of violation's issued by DEP inspectors remained the same from 2010 to 2011, the number of fines issued by DEP in 2011 dropped considerably. In 2010, DEP issued 173 fines totaling $7.4 million.
The report calls on DEP to address these issues by consistently enforcing violations, enacting harsher punishments for repeat violators and violations that directly impact our environment and health, and barring companies with extensive violation records from receiving further drilling permits.
In addition, Clean Water Action recommends that Gov. Corbett and the state legislature increase funding for DEP's enforcement program, instead of cutting DEP's budget as currently proposed. DEP's budget has been cut every year for four years, resulting in an overall cut of 42 percent.
"Given that many of these oil and gas companies have been major campaign contributors to Gov. Corbett and state legislative leaders, it doesn't look good that the state is now overlooking their environmental violations. We need some assurances that DEP's enforcement decisions are not being influenced by political cash," concluded Arnowitt.
Visit EcoWatch's FRACKING page for more related news on this topic.
EcoWatch Daily Newsletter