This website uses cookies to ensure you get the best experience while browsing it. By clicking 'Got It' you're accepting these terms.
Report Finds Organic Food is Better for U.S. Jobs
May. 01, 2012 07:30AM EST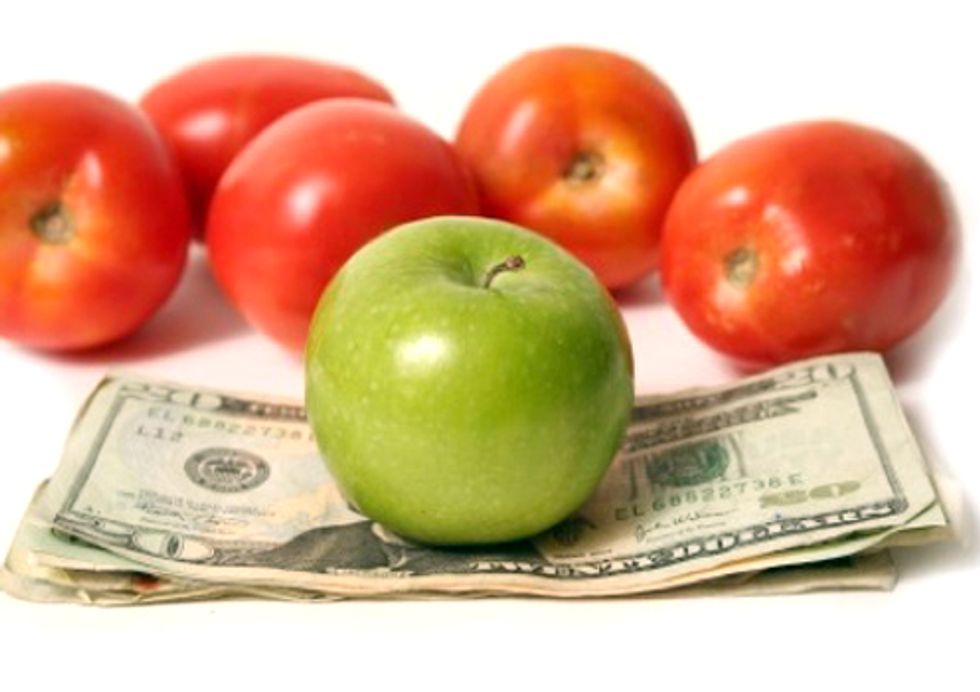 Producing U.S. foods organically creates thousands more jobs than if that food were produced using conventional agricultural methods, according to a new economic study released by the Organic Trade Association's (OTA's) Policy Conference. The report, 2010 Impacts of the U.S. Organic Foods Industry on the U.S. Economy, which shows the organic food industry generated more than 500,000 American jobs in 2010, builds on data released by OTA earlier in the week revealing the overall U.S. organic market in 2011 surpassed $31 billion for the first time.
"This report sends a strong message that doing what's good for the environment and what's good for industry economics are not mutually exclusive," said Congressman Sam Farr (CA-17). "The organic food processing industry is creating jobs, stimulating our economy and delivering the products that consumers increasingly demand. This report is only the latest testament on why supporting organic is a no-brainer."
The report, produced for OTA by Washington, D.C.-based M+R Strategic Services, showed that for every $1 billion in retail sales of organic products, 21,000 more jobs were created throughout the economy. In addition, the use of organically produced ingredients resulted in the creation of 21 percent more jobs than would have been generated if the food industry had relied solely on conventional farms for its ingredients. The study compared labor and input use on a wide range of conventional and organic farms, and attributed the job-creation differences largely to greater labor intensity on organic farms, smaller farm size, the need for an organic certification industry, and reliance on smaller retail outlets.
The report examined the direct, indirect and induced job-creation impacts throughout the U.S. economy of the production and sale of organically produced foods. To analyze those impacts, the researchers used a customized version of an economic input-output modeling system based on federal government data, called IMPLAN. The study applied the IMPLAN model to 2010 U.S. organic industry food sales for eight categories of food as reported in OTA's 2011 Organic Industry Survey: dairy products; breads and grains; beverages; fruits and vegetables; snack foods; packaged and prepared foods; condiments and sauces; and meat, poultry and fish. Job creation and other economic impacts are reported for each of these organic food categories, then compared with outcomes that would have occurred had the same amount of food sales been generated by conventional food production and marketing systems.
"This report and OTA's 2012 Organic Industry Survey released this week reinforce the positive contributions of the organic sector to U.S. agriculture and our economy, and emphasize how important it is to maintain funding for programs in the farm bill that encourage the spread of organic farming," said Christine Bushway, OTA's executive director and CEO. She added, "The message is clear—federal organic food and agriculture programs are job-creation programs."
For more information, click here.
EcoWatch Daily Newsletter
The Ernest N. Morial Convention Center in New Orleans, Louisiana has been converted to a 1,000-bed field hospital for coronavirus patients to alleviate stress on local hospitals. Chris Graythen / Getty Images
An area in Louisiana whose predominantly black and brown residents are hard-hit by health problems from industry overdevelopment is experiencing one of the highest death rates from coronavirus of any county in the United States.
A woman lies in bed with the flu. marka/Universal Images Group via Getty Images
A central player in the fight against the novel coronavirus is our immune system. It protects us against the invader and can even be helpful for its therapy. But sometimes it can turn against us.
Several flower species, including the orchid, can recover quickly from severe injury, scientists have found. cunfek / iStock / Getty Images Plus
Calling someone a delicate flower may not sting like it used to, according to new research. Scientists have found that many delicate flowers are actually remarkably hearty and able to bounce back from severe injury.
A Boeing 727 flies over approach lights with a trail of black-smoke from the engines on April 9, 2018. aviation-images.com / Universal Images Group via Getty Images
With global air travel at a near standstill, the airline industry is looking to rewrite the rules it agreed to tackle global emissions. The Guardian reports that the airline is billing it as a matter of survival, while environmental activists are accusing the industry of trying to dodge their obligations.
A National Guard member works on election day at a polling location on April 7, 2020 in Madison, Wisconsin. Andy Manis / Getty Images.
ByJulia Baumel
The outbreak of COVID-19 across the U.S. has touched every facet of our society, and our democracy has been no exception.