Renewables Beat Coal, Oil and Nukes by 35 Times in New Energy Capacity
Oct. 27, 2014 12:34PM EST
Energy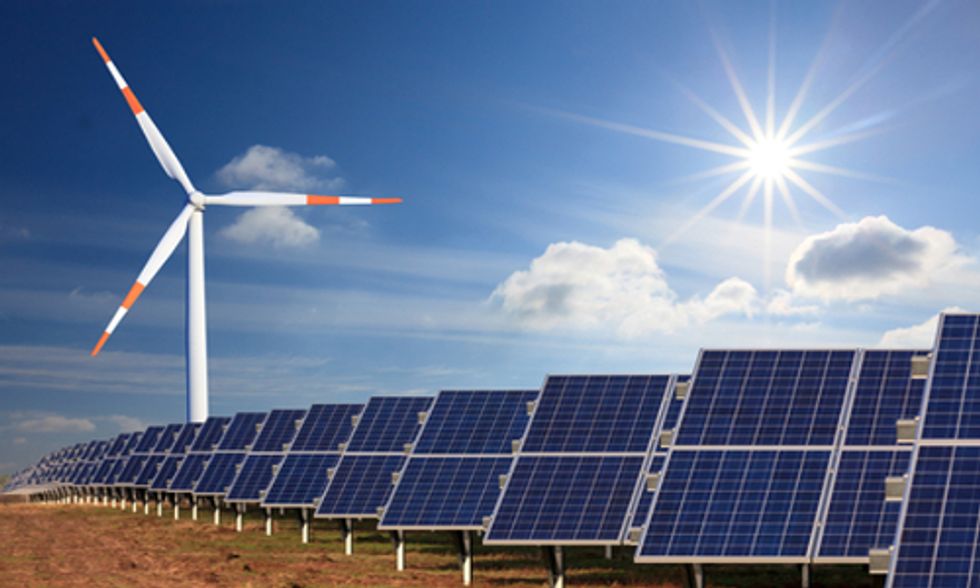 Renewable energy may currently make up only a small percentage of U.S. energy generation capacity, but it's one of the fastest growing sectors.
Renewable energy generation—primarily wind and solar power—provided more than 40 percent of the new energy capacity in the U.S. in the first three quarters of this year, according to the latest U.S. Federation Energy Regulation Commission (FERC) Energy Infrastructure Update. Oil, nuclear and especially coal provided little new capacity, with renewables outstripping them more than 35 times. Only natural gas, driven by the growth of fracking, showed more growth, and many industry observers think its growth potential is finite.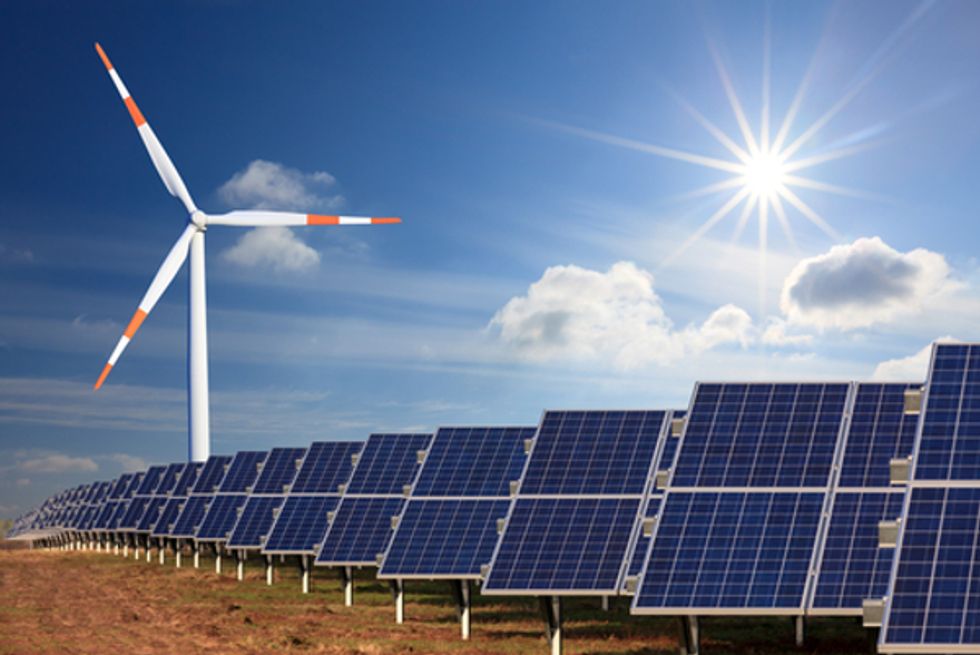 Photo credit: Shutterstock
The new installed capacity of natural gas declined compared to the first three quarters of 2013, from 6,643 megawatt (MW) to 5,153. Wind was the big winner, upping its installed capacity from 965 MW to 1,614 in that period. In September, new wind capacity led the way with 367 MW, followed by natural gas with 114. Coal showed no increase in existing capacity so far this year. Overall, new capacity from all forms of energy declined from 11,452 in the first three quarters of last year to 8,860 this year.
Among FERC's project updates is that Kern County, California's Techachapi Wind Energy Storage project is now up and running. The South California Edison Project, FERC says, "consists of an 8 MW-four-hour (32 MWh) lithium-ion battery and a smart inverter system, [and] will help store energy from the existing 5,000 wind turbines and any future additions in the Techachapi Wind Resource Area. Housed inside a 6,300 square foot facility, it is the largest battery energy storage in North America." Such projects bode well for the continued growth of wind power.
Natural gas still leads overall energy generation capacity in the U.S. by a long shot. It currently provides more than 42 percent of the total. But fracked natural gas and oil production is expected to fall off sharply, as extraction companies hit the most productive "sweet spots" first and then move on to areas with less accessible oil and gas that's more expensive to reach.
Despite its precipitous decline, coal hangs onto the second place spot for now, generating more than 28 percent of U.S. installed capacity. Nuclear comes in next with 9.3 percent, followed by water at 8.4 percent and wind at 5.3 percent. All other forms of energy generation capacity are far behind. Solar currently provides less than one percent. But PV Magazine, which serves the photovoltaic industry, points out that FERC's figures only include utility-scale solar, leaving out residential and business installations, which it says are among the fastest growing sources of renewable energy.
"The steady and rapid growth of renewable energy is unlikely to abate as prices continue to drop and the technologies continue to improve," said Ken Bossong, executive director of  the nonprofit research group the SUN DAY Campaign. "The era of coal, oil and nuclear is drawing to a close; the age of renewable energy is now upon us."
YOU MIGHT ALSO LIKE
Wind Energy Could Generate Nearly 20 Percent of World's Electricity by 2030
EcoWatch Daily Newsletter