Renewable Rider Concludes 2,150-mile Keystone XL Tour
Dec. 21, 2011 09:30AM EST
Energy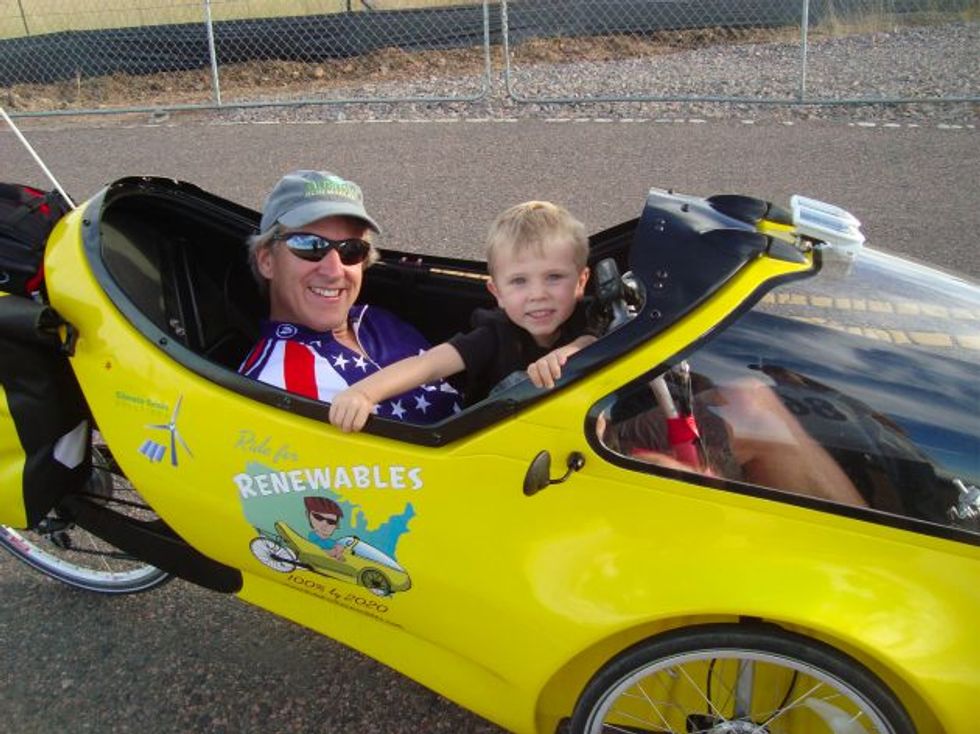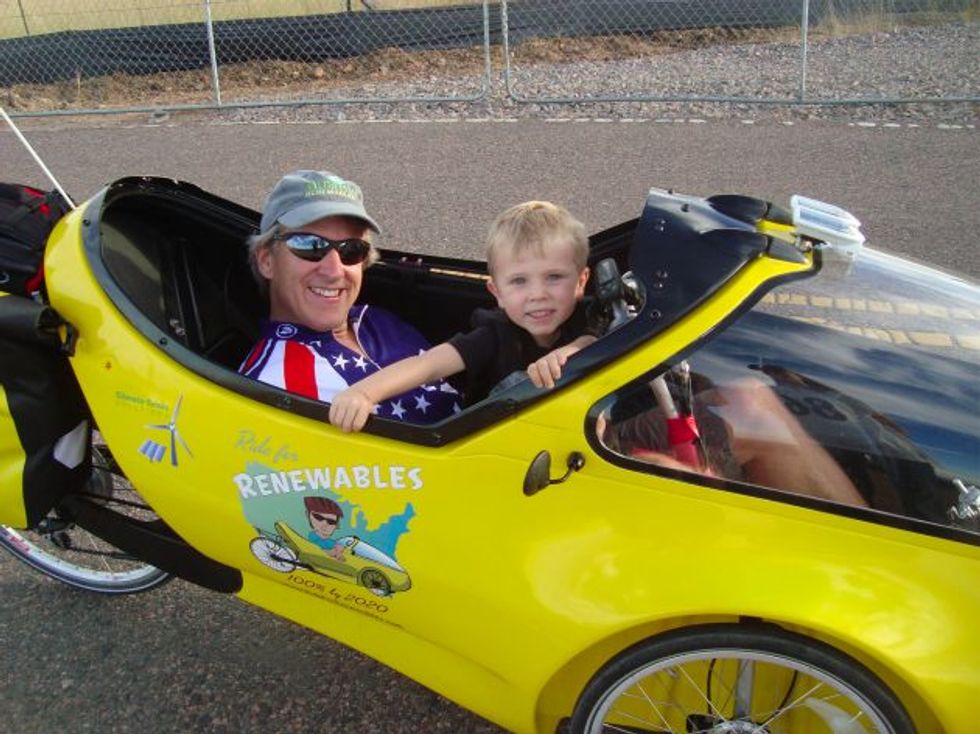 Renewable Rider Tom Weis concludes his 10-week, 2,150-mile, Keystone XL "Tour of Resistance" along the six-state path of the proposed route of TransCanada's Keystone XL pipeline. He has pedaled the entire U.S. route of the proposed pipeline in his "rocket trike" in support of landowners and communities fighting Keystone XL. Pipeline opponents will join him today in demanding that President Obama reject TransCanada's permit without delay. Weis will be joined by Goldman Prize winner Hilton Kelley in denouncing the pipeline.
The tour ends in Port Arthur, Texas, a Gulf Coast refinery town near the Louisana-Texas border, and the proposed end-point of the pipeline, which would start in Alberta, Canada, and travel through Montana, South Dakota, Nebraska, Kansas and Oklahoma to reach oil refineries in Texas before being exported to China, Latin America or Europe.
Keystone XL threatens to contaminate the Ogallala Aquifer—the fresh drinking water supply of nearly two million people and the source of one-third of America's farmland irrigation water—by pumping up to 830,000 barrels a day of tar sands sludge through the pipeline.
I know a lot of people working to educate American's about the issues concerning the Keystone XL pipeline and why building it will only continue our addiction to oil and head us and the climate down a path of no return, but few people are as dedicated as Weis. We all owe him a huge amount of gratitude for his work, which greatly impacts the future of our planet. I can't think of anything more important then the job he is doing.
I encourage you to visit the Ride For Renewables website and YouTube channel to get an amazing overview of this incredible adventure.
And, please join me today in support of Weis's efforts by signing his petition to prevent tar sands oil on American soil.
Here's Weis's post from last night that provides a flavor of the person behind this brave and inspiring journey.
Day 69: Pedaled the final real leg of the journey today, a flat and fairly quick 21 miles from Beaumont to Port Arthur. A few miles outside of Beaumont, a large hawk appeared seemingly out of nowhere and alighted on a utility wire not 20 feet away, wings spread wide and looking right down at me. Reminded me of the hawk in Boulder that suddenly appeared and helped inspire my ride last year. Very auspicious sign. A light rain was falling as I pedaled, which seemed to intensify the sulfur smell of the surrounding oil refineries. Made it to downtown West Port Arthur, with only a mile or two now left to go.
Today was dedicated to a group of West Port Arthur children who Goldman Prize winner Hilton Kelley had lined up to see the trike and learn about the Keystone XL pipeline. We met in a community room at the Prince Hall government housing project—overshadowed by the nation's largest cluster of oil refineries and chemical plants—where people have been suffering in silence for far too long. Where we met was right next door to the Carver Terrace housing project, where Hilton was born in a back bay room. We had about 20 local kids there, a group small enough that each one got to take a short ride in the trike. VERY fun. One of the big "kids" even took the trike for a spin. Look for a wonderful YouTube video of Hilton Kelley showing how it's done.
Afterwards, we went inside and did some Q & A with the children. Not surprisingly, most of the questions were about the rocket trike, but I think some of what Hilton and I said about why we don't want tar sands coming to their community also sunk in. One of the older kids, Jeremiah Williams, said he wanted to talk to me, so I pulled up a chair. With a look of disbelief on his face, he quietly asked me why I did it (that is, rode from Canada to West Port Arthur). He listened with rapt attention as I told him, then handed me a wrist bracelet that read "LAUGH." I'm wearing it now. Balances out well with the jail wrist bracelet I've been wearing since I was arrested outside the White House this summer, along with 1,252 others, protesting against Keystone XL.
Then Hilton and his wife, Marie, generously treated me to a wonderful Cajun-style dinner at one of their favorite restaurants, where we learned that we shared a mutual friend in common, one of my ride sponsors, Graham Hill, from Boulder. So of course we had to give him a call. The older I get, the smaller the world seems to get, and I really like that.
Am writing this around 1 a.m.—one last late night preparing for tomorrow's end of ride media event. I want to thank Bruce Walker and my amazing friend, Paul Alexander, for their herculean efforts to alert the media. Here's one more newspaper story on the ride that ran in Oklahoma: http://tinyurl.com/7my8nlu.
EcoWatch Daily Newsletter