Renewable Energy Races Ahead as Nuclear and Fossil Fuels Falter
Jul. 17, 2013 04:52PM EST
Climate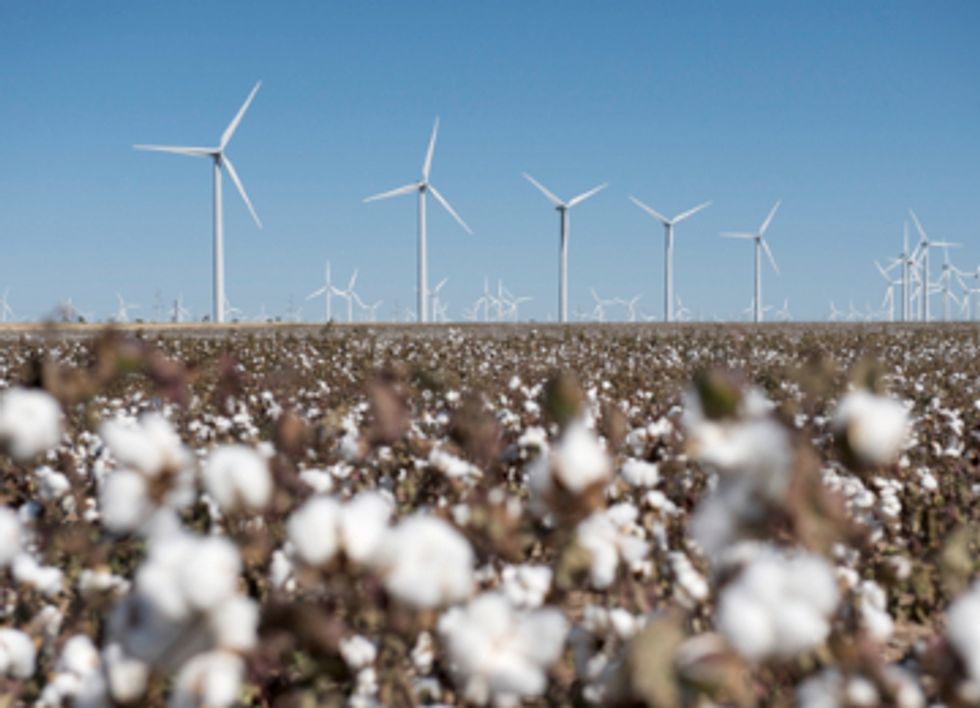 The case for renewable energy received a boost this week as the wind industry revealed that over 1 gigawatt (GW) of offshore wind capacity—enough to power up to 1 million homes—was connected to the European grid over the first half of 2013.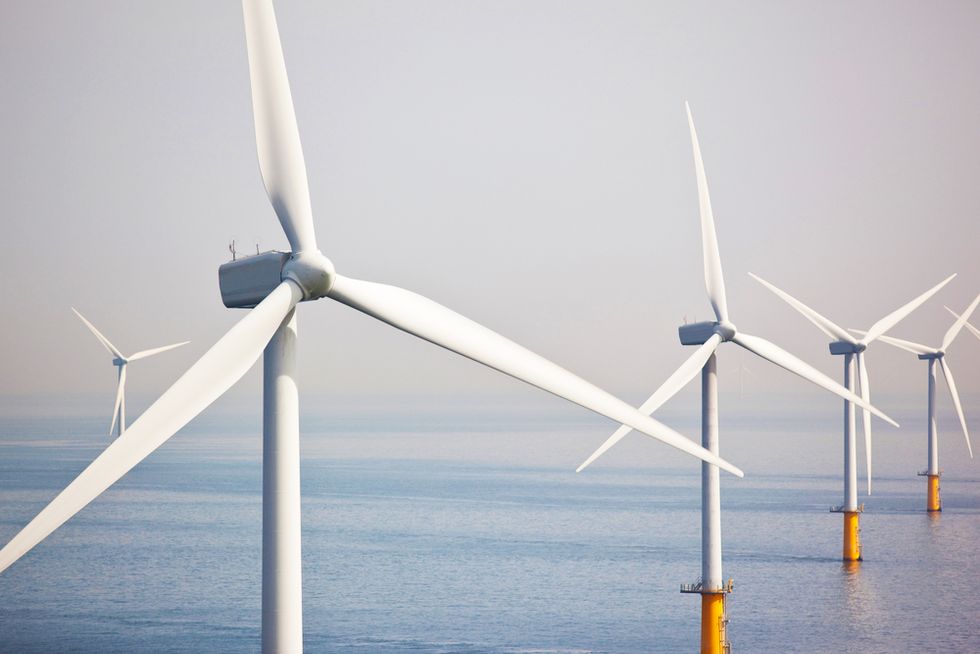 Photo courtesy of Shutterstock
This is almost double the amount added during the same period last year, a rise which has been driven in large part by growth in the UK. The UK led the way with 146 turbines boasting 514 megwatts (MW) of capacity connected from a series of new wind farms, including major projects at Gunfleet Sands, Lincs, Teesside and the London Array, the world's largest wind farm, which was officially inaugurated this month.
Denmark and Germany also made significant contributions to this growth trend, adding 353MW and 105MW of new offshore wind capacity, respectively. An additional 5.7GW of new offshore wind farms are currently in the pipeline for Europe, with a potential to deliver clean energy for close to 6 million homes.
The European solar industry also posted strong achievements, as Germany smashed its record for solar output by reaching 23.4 GW of electricity from photovoltaics (PV) on June 6—enough to power the equivalent of 2.3 million homes, almost 40 percent of Germany's electricity need. According to the Federal Network Agency, Germany installed a total of 33.5 GW of PV by the end of April 2013.
Meanwhile, nuclear power is on the rocks, according to a new report by the World Nuclear Industry, which says that globally, nuclear energy output is on a steady decline and the technology is losing more and more of its share in the global energy mix.
Despite all these positive achievements, it is increasingly clear that renewable energy projects face a challenging environment in Europe, as governments continue to flip-flop unreliably over support mechanisms for the industry.
The renewables industry and clean energy campaigners have raised concerns that governments are doing little to harness the potential of popular and prosperous wind farms and solar plants across the continent. Many European governments are mired in an ideological back and forth over renewable energy policies. Their concerns were validated by the news that Spanish, British and German policy support mechanisms for renewable energy face retroactive cuts and re-evaluation this week.
Justin Wilkes, director of policy at the European Wind Energy Association, said:
"Offshore wind is a new industry that creates jobs, reduces fossil fuel imports and in which Europe is a world leader with huge export opportunities. The installation rate shows what the European offshore wind industry is now capable of. But to attract investment to the sector governments need to provide a stable regulatory framework and the EU should set a binding renewable target for 2030."
This week the Spanish government will slash the profit of renewable energy companies in an effort to recoup debts, costing utilities €2.7 billion and consumers €900 million. Spain's wind industry lobby group, the Asociacion Empresarial Eolica, said it expects a "cascade of financial problems" as a result of the reforms. In an emailed statement they say that "this changes the conditions for investments made by the sector over more than 20 years … with this reform, the government is increasing even more the uncertainty affecting the industry."
In the UK, long-term subsidies for wind farms are to be cut by a quarter, the government will announce this week—a move which the wind power industry say will leave billions of pounds of investment and thousands of jobs "hanging in the balance." This news comes as the EU announces an investigation into Germany's renewable energy law which may have breached certain competition rules, according to Der Spiegel.
These events have had a knock-on effect by scaring investors away from a recession busting industry that represents thousands of jobs and billions of pounds of investment in the UK alone. New UK survey data shows that four out of five people want to switch from fossil fuels to renewables, but they are worried about fickle governments and profiteering utilities that make the green energy transition more risky than necessary.
Professor Nick Pidgeon of the UK Energy Research Centre said:
"The British public backs a green energy future looking into the long term, but there is an issue of distrust currently both with the energy companies and the government which may block or be a problem for realizing that vision."
The renewables industry and clean energy campaigners are calling for governments to show more reliable, long-term support for prosperous and popular renewables.
These strong calls from clean energy campaigners and industries come as renewables emerge more clearly as the smart energy choice of the future. Recent reports have shown that if we want to prevent disastrous levels of global warming then we must keep two thirds of known fuel reserves in the ground and severely limit the amount of carbon intensive fuels, like coal, that can be burnt in the future.
Seminal work from the Carbon Tracker shows that this "two thirds safety limit" means that investment in expanding fossil fuel projects are increasingly risky and efforts to change the pattern of investment in dirty fuels are stepping up a gear in Europe.
Visit EcoWatch's RENEWABLES page for more related news on this topic.
——–
SHARE YOUR THOUGHTS BELOW: Should we end fossil fuel subsidies?
——–
EcoWatch Daily Newsletter