Renewable Energy Capacity Outpacing Coal, Oil and Nuclear Combined
Oct. 18, 2013 12:35PM EST
Business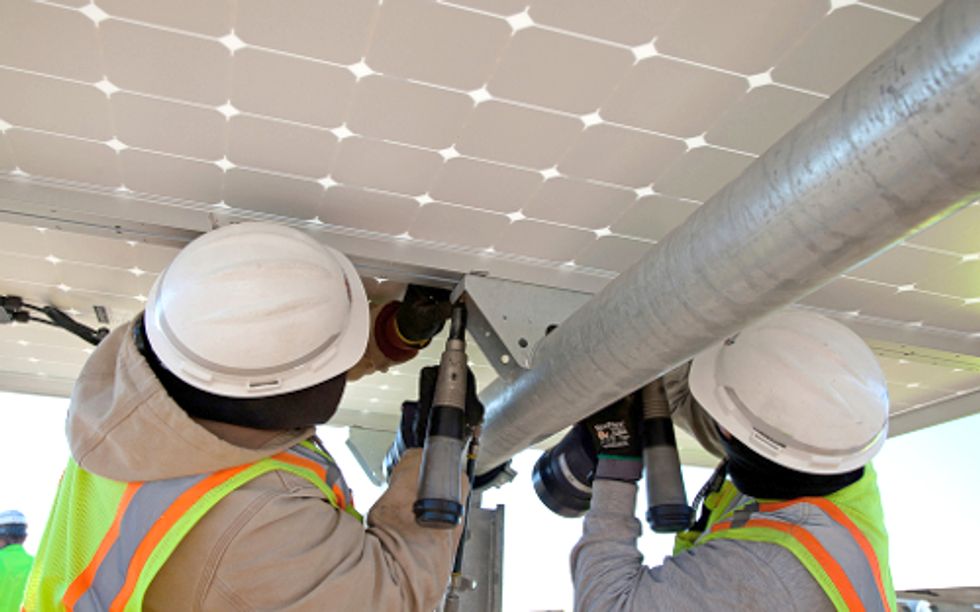 The installation of new renewable energy capacity this year is outpacing oil, coal and nuclear sources combined.
Categorized as renewable energy, solar, biomass, geothermal, water and wind sources collectively represented 30 percent of all new power capacity installed through the first nine months of this year, according to a report from the Federal Energy Regulatory Commission's (FERC) Office of Energy Projects. That places renewables second behind natural gas.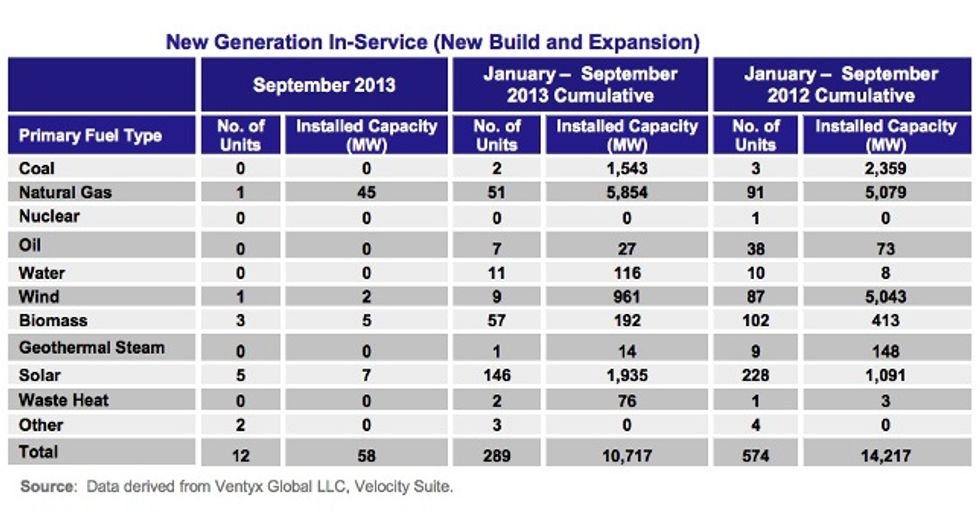 These figures represent capacity, as opposed to actual generation, FERC reminds readers in the report. Renewables have accounted for about 14 percent of all generation since the beginning of 2013.
Natural gas continues to dominate the market, with 5,854 new megawatts (MW) installed this year. During the same period last year, 775 fewer MWs were installed.
New renewable-powered capacity accounts for 3,218 MW this year. New coal capacity totaled 1,543 MW, while oil and nuclear combined for just 27 MW.
Solar energy was the top sub-category of renewable energy, with the installation of 146 projects installed for nearly 2,000 MW.
At 5,042 MW, wind projects installed in 2012's first nine months exceeded the output of all renewable energy during the same period this year. In all, 6,703 MW of renewable energy capacity was installed across the country during the first nine months of 2012.

EcoWatch Daily Newsletter
Related Articles from EcoWatch
Recent Stories from EcoWatch