This website uses cookies to ensure you get the best experience while browsing it. By clicking 'Got It' you're accepting these terms.
Remembering Mandela for Climate Action
Dec. 12, 2014 10:35AM EST

It's hard to believe that the world has been without Nelson Mandela for more than a year. We remember him for his leadership, his wisdom and his ability to bring people together. His legacy inspires me to help advance the global movement for climate action.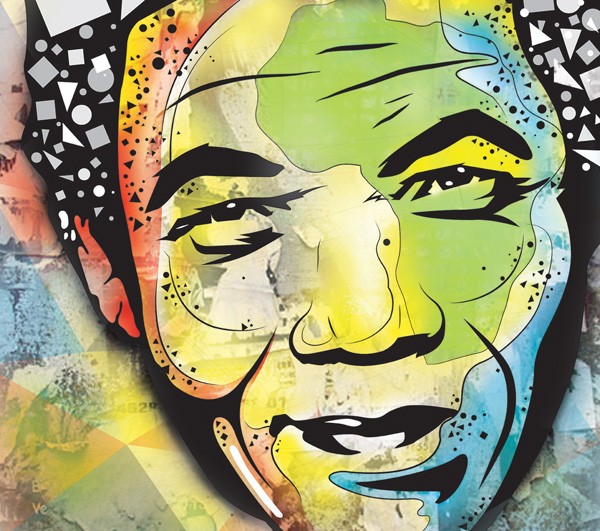 After he left office in 1999, Nelson Mandela—or Madiba to all who knew him—founded a group called The Elders. The prestigious group, including former U.S. President Jimmy Carter and former UN Secretary General Kofi Annan, sought to create human rights-oriented solutions to complex, global problems. Among other issues, The Elders focused on tackling climate change, with a specific eye on those most affected by its impacts.
Connect4Climate is honored to salute the leadership of Nelson Mandela with a tribute we hope would have made him proud. Along with his fellow Nobel Peace Prize winners, who have gathered in Rome this week for the 14th Annual World Summit of the Nobel Peace Laureates, we are announcing the Madiba Tribute Album to mark the occasion of his passing.
This great new collection of music features African musicians adding their own flair to well-known hits in exclusive remixes. (The album is being released at the beginning of the year, but here's a snippet of what to expect). Though, you may wonder how can music help confront climate change?
Well, the album is a project lead by Artists Project Earth (APE), and this isn't APE's first go at this kind of collection, nor at this kind of mission. APE has released five other albums with hits from bands such as U2, Coldplay, Eminem, Bob Dylan, Beyonce and The Rolling Stones, and remixed them with vocals from artists from countries that suffer the most from climate change.
This is exactly why Connect4Climate partnered with the group that directs all its records' profits to specific, grassroots organizations that are doing their best to reverse climate change effects. With music we aim to motivate the Millennials to take on this generation's climate challenge. Music can inspire, can connect on an emotional level that climate science and data may never reach.
The albums have sold more than 1.5 million copies, and helped more than 330 projects, including Japanese tsunami victims, wetland conservation efforts in Uganda, coral reef restoration, and reforestation plans in Africa, Mexico and Honduras. Sales from Madiba Tribute Album will be divided between Mandela's Children's Fund and APE's Climate Change Disaster Relief Programs.
We first got to know APE through T-S-1, a rap group from Kibera in Nairobi, Kenya, who won our video competition for the 2011 Climate Change Conference in Durban. After their success, APE's founder, Kenny Young, persuaded T-S-1 to do a rendition of a song by American rap star Eminem.
American music producer/songwriter Kenny Young has long been familiar with a range of musical talent. He wrote top 10 hits in the 1960s and 1970s for artists that range from Herman's Hermits, to Quincy Jones, to Nancy Sinatra—including his most famous tune, "Under the Boardwalk." His first foray with Rhythms Del Mundo came after the Indian Ocean tsunami hit in 2004 and devastated communities in Thailand. He is simply a huge believer in acting on climate change and puts his money where his heart is. APE is his brainchild.
Combine big-name artists with the talents of global musicians, connect with the youth around the world, and earmark the money for helping those who suffer the most. Nelson Mandela may be gone, but his vision for tackling large global puzzles can still inspire creative solutions today.
YOU MIGHT ALSO LIKE
Thousands March in Lima Demanding Climate Action
Viral Video Asks: Why I Think This World Should End
Mark Ruffalo: 11-Year-Old Demands Climate Action With Vow of Silence Pledge
Pixabay
By John R. Platt
The world needs to change the way it eats, not just as individuals but as a society.
The Russian military is taking measures to protect the residents of a remote Arctic settlement from a mass of polar bears, German press agency DPA reported.
The move comes after regional authorities declared a state of emergency over the weekend after sightings of more than 50 bears in the town of Belushya Guba since December.
This year's letter from Bill and Melinda Gates focused on nine things that surprised them. For the Microsoft-cofounder, one thing he was surprised to learn was the massive amount of new buildings the planet should expect in the coming decades due to urban population growth.
"The number of buildings in the world is going to double by 2060. It's like we're going to build a new New York City every month for the next 40 years," he said.
Over the past few years, it seems vegan cooking has gone from 'brown rice and tofu' to a true art form. These amazing cooks show off the creations on Instagram—and we can't get enough.