This website uses cookies to ensure you get the best experience while browsing it. By clicking 'Got It' you're accepting these terms.
Remembering Exxon Valdez: Moving Beyond Oil and Keeping Shell Out of the Arctic
Mar. 24, 2015 12:16PM EST
Energy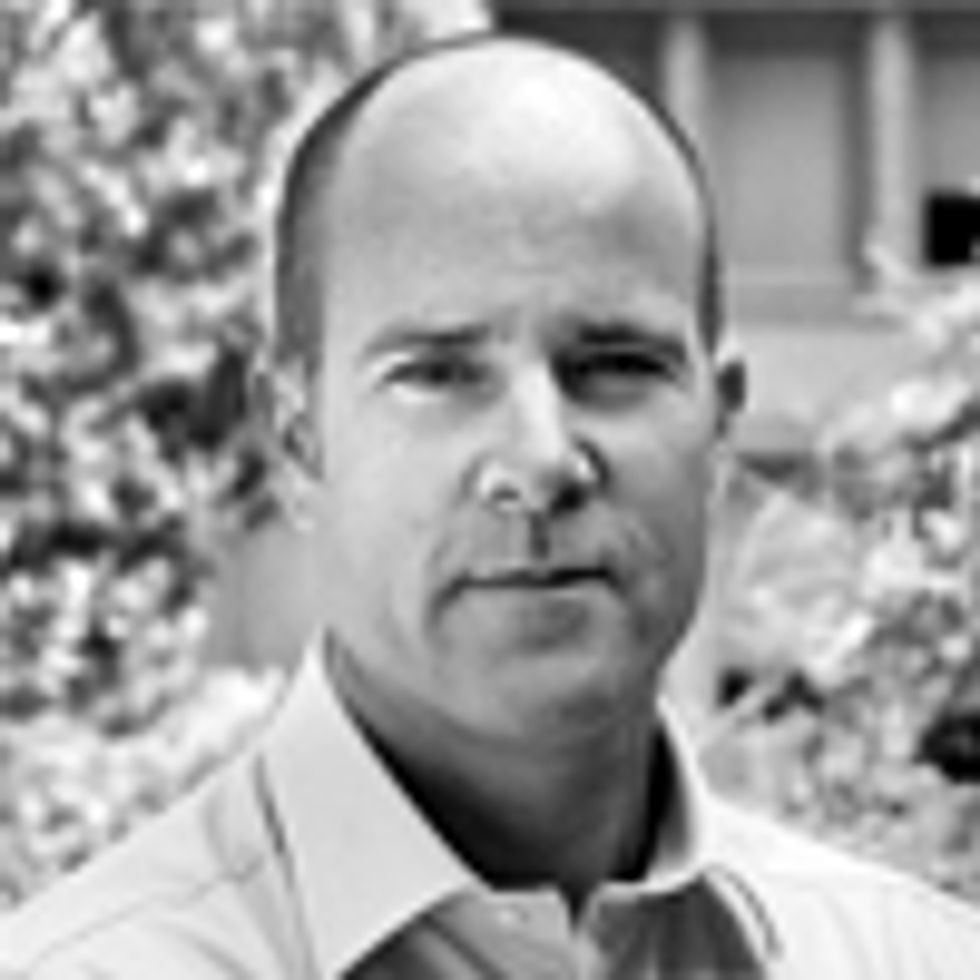 Just after midnight, 26 years ago today, the Exxon Valdez supertanker ran aground on Bligh Reef in Alaska's Prince William Sound. At least 11 million gallons of crude spilled into the sound. The immediate casualties included more than 2,800 sea otters, 300 harbor seals, 22 orcas and perhaps a quarter of a million seabirds. No one knows how many salmon and herring died, but a once thriving herring fishery has never recovered.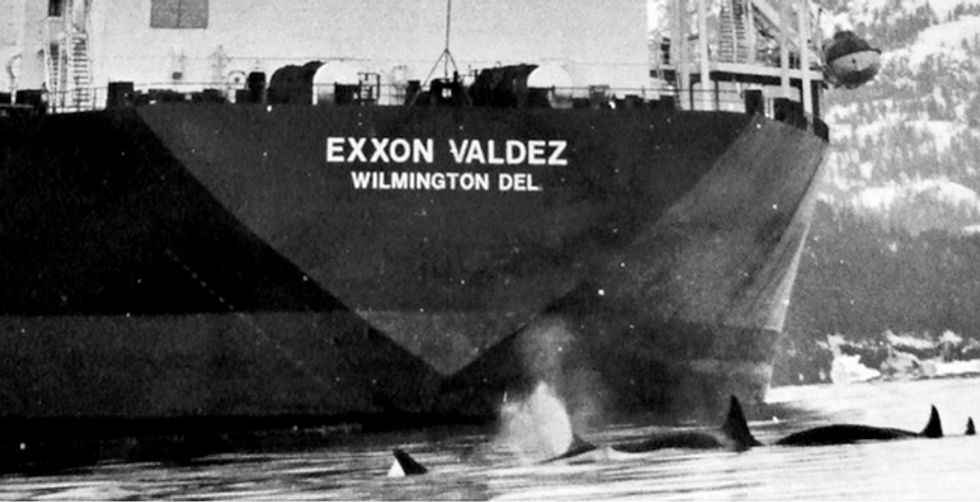 Our country's three worst oil disasters—the Santa Barbara Channel blowout of 1969, Exxon Valdez spill in 1989 and Deepwater Horizon blowout in the Gulf of Mexico just five years ago—were all consequences of the ever-expanding search for new sources of oil. By the 1960s, when drilling began off the coast of Santa Barbara, the "easy" oil deposits had all been found. Yet demand for oil kept climbing. Thus began the era of increasingly "extreme" oil.
Extreme oil isn't defined just by difficult environments like the Arctic or the deep waters of the Gulf of Mexico. Fracked oil, such as that being extracted from the Bakken Formation in North Dakota and Montana, certainly qualifies. So does the bitumen oil being mined from the tar sand fields of Alberta, Canada. The common denominator of extreme oil is that it comes with risks and inevitable consequences. Those consequences could be poisoning a local well, polluting a major aquifer, or as happened in Prince William Sound, destroying an entire ecosystem.
For decades, our civilization accepted this. We witnessed disasters, fought wars, and all too often, turned a blind eye. What choice did we have? This was the price for oil.
But now, two developments mark the beginning of the end for that era. The first is the realization that climate disruption has made all oil—in fact, all fossil fuels—extreme. Simply by extracting and burning these fuels, we risk a worldwide disaster that would far surpass the worst imaginable oil spill.
The second development, thankfully, is the accelerating rise of clean energy sources that can take the place of fossil fuels. All of a sudden, we do have a choice.
When, as he must, President Obama chooses to reject the Keystone XL pipeline, it will mean more than the defeat of one dangerous project—more, even, than a repudiation of one especially dirty source of energy. It will mean a historic step toward accepting the reality that we must leave most of the fossil fuels reserves we've already identified in the ground.
Of course that's the responsible choice, but what also makes it a plausible choice is renewable energy. The combination of clean energy and clean vehicles is what enabled President Obama to announce last week that he has ordered the federal government to cut its greenhouse gas emissions by nearly half over the next decade. That same combination, sooner than most people realize, can move us beyond oil forever.
Our job now is to make sure it happens before we lose another Prince William Sound. The Obama administration has concluded there is a 75 percent chance of a major oil spill if the current oil and gas leases in the Arctic purchased by Shell Oil are developed, yet Shell could still get the go-ahead to drill. Call the White House today and let President Obama know that America's Arctic Ocean should be off-limits to drilling.
YOU MIGHT ALSO LIKE
10 Things BP's New Report Doesn't Tell You
Here We Go Again: Koch Cronies 'Cook the Books'
Renowned Scientists Urge Museums to Drop Climate-Denier Donors, BP Dumps ALEC
EcoWatch Daily Newsletter
Pro-environment demonstrators on the streets of Washington, DC during the Jan. 20, 2017 Trump inauguration.
Mobilus In Mobili
/ Flickr /
CC BY-SA 2.0
By Dr. Brian R. Shmaefsky
One year after the Flint Water Crisis I was invited to participate in a water rights session at a conference hosted by the US Human Rights Network in Austin, Texas in 2015. The reason I was at the conference was to promote efforts by the American Association for the Advancement of Science (AAAS) to encourage scientists to shine a light on how science intersects with human rights, in the U.S. as well as in the context of international development. My plan was to sit at an information booth and share my stories about water quality projects I spearheaded in communities in Bangladesh, Colombia, and the Philippines. I did not expect to be thrown into conversations that made me reexamine how scientists use their knowledge as a public good.
Mt. Rainier and Reflection Lake on Sept. 10, 2015. Crystal Geyser planned to open a bottling plant near Mt. Rainier, emails show.
louelke - on and off / Flickr
Bottled water manufacturers looking to capture cool, mountain water from Washington's Cascade Mountains may have to look elsewhere after the state senate passed a bill banning new water permits, as The Guardian reported.
Large storage tank of Ammonia at a fertilizer plant in Cubatão, Sao Paulo State, Brazil. Luis Veiga / The Image Bank / Getty Images
The shipping industry is coming to grips with its egregious carbon footprint, as it has an outsized contribution to greenhouse gas emissions and to the dumping of chemicals into open seas. Already, the global shipping industry contributes about 2 percent of global carbon emissions, about the same as Germany, as the BBC reported.
At high tide, people are forced off parts of the pathway surrounding DC's Tidal Basin. Andrew Bossi /
Wikimedia
The Jefferson Memorial in Washington, DC overlooks the Tidal Basin, a man-made body of water surrounded by cherry trees. Visitors can stroll along the water's edge, gazing up at the stately monument.
But at high tide, people are forced off parts of the path. Twice a day, the Tidal Basin floods and water spills onto the walkway.
Lioness displays teeth during light rainstorm in Kruger National Park, South Africa. johan63 / iStock / Getty Images
Ahead of government negotiations scheduled for next week on a global plan to address the biodiversity crisis, 23 former foreign ministers from various countries released a statement on Tuesday urging world leaders to act "boldly" to protect nature.