Remarkable Team of Scientists Run/Bike From North and South Poles to Paris Demanding Climate Action
Oct. 23, 2015 08:57AM EST
Climate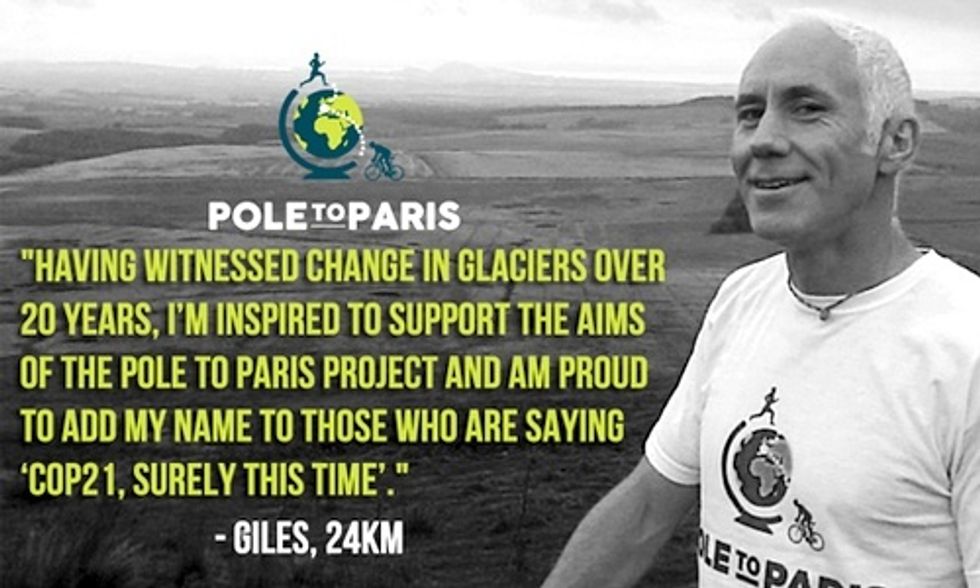 You might have heard of Yeb Sano, the former climate change negotiator who became a climate activist after he got fed up with the slow progress of the UN climate conferences. His latest action involves walking from Rome to Paris ahead of the UN talks in Paris, COP21, to draw attention for the need to act on climate change.
Now, another group of people are kicking it up a notch and have decided to run and bike from the North and South Poles to Paris.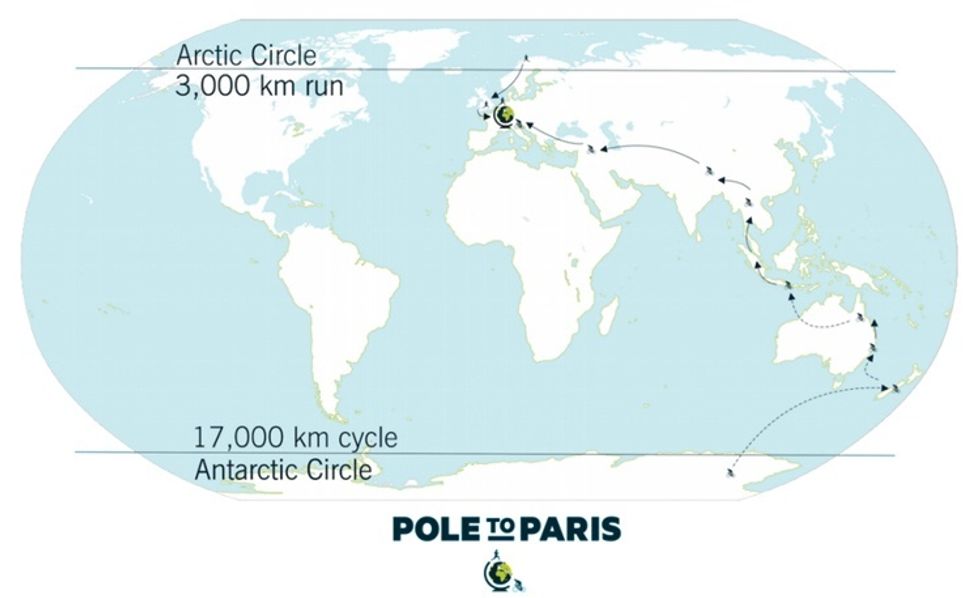 The group writes on its blog:
The 12,000 km [about 7,500 miles] long Southern Cycle follows Dr. Daniel Price, specialist in Antarctic climate, on his way from New Zealand to Paris. From the North, Dr. Erlend Moster Knudsen, specialist in Arctic climate, takes on the lead of the 3,000 km [1,800 miles] long Northern Run. Their team members Beth Ward and Oria Jamar de Bolsée join in the run throughout the UK, Belgium and France. They bring with them flags from the two Polar Regions—the regions where the fastest signs of climate change are now observed.
The team from the North started running from the tip of Norway a few weeks ago and crossed the Scottish border yesterday.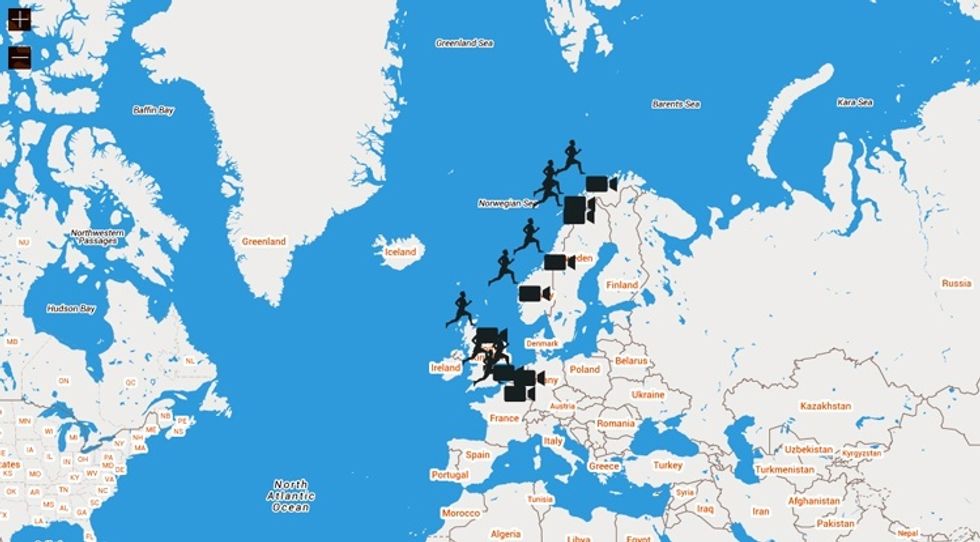 Meanwhile, Price has been tackling the Southern Cycle.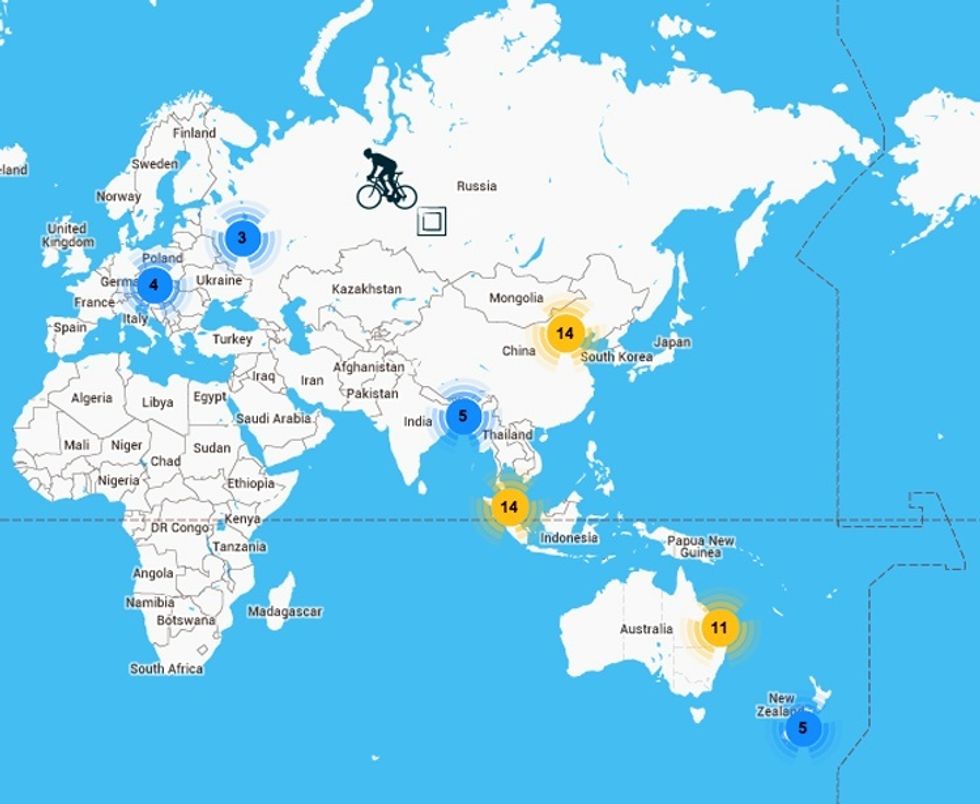 To track the group and to find out about getting involved, check out the group's social wall on its website or its Facebook page.
And watch their super inspiring video about why we have a chance to change the world this year:
YOU MIGHT ALSO LIKE
Apple to Clean Up Act in China With Huge Investments in Renewable Energy
Hydrogen Fuel Cell vs. Electric Cars: Which Will Drive Us Into the Future?
SeaWorld Orca Too 'Depressed' to Nurse Her Calf + 7 Other Reasons Killer Whales Should Not Be Captive
EcoWatch Daily Newsletter