REGISTER TODAY: Ohio's Largest Sustainable Food and Farming Conference Feb. 16-17
Jan. 11, 2013 09:09AM EST
GMO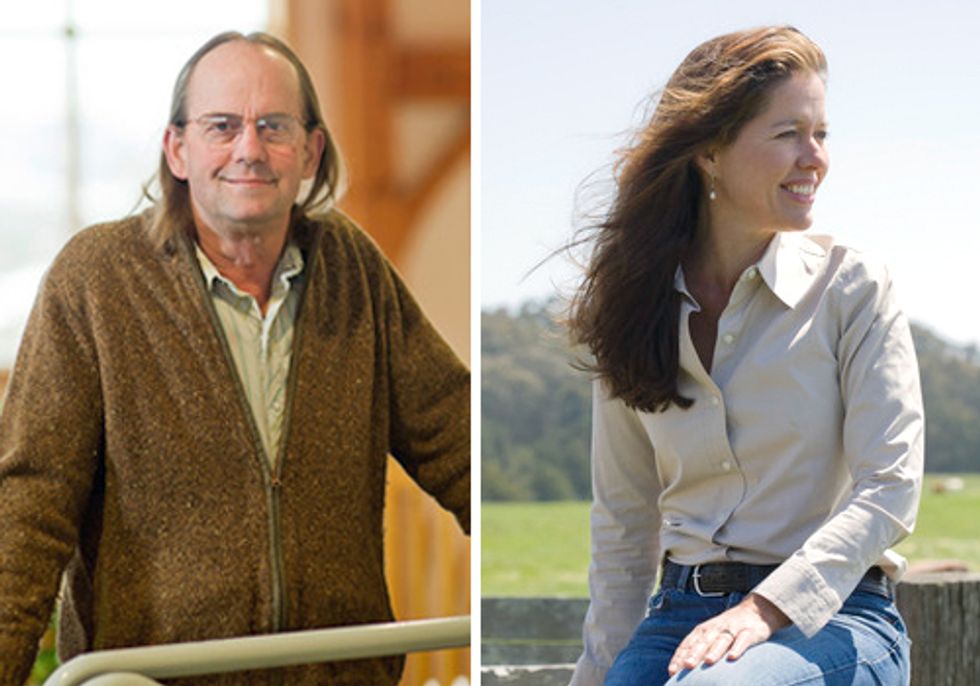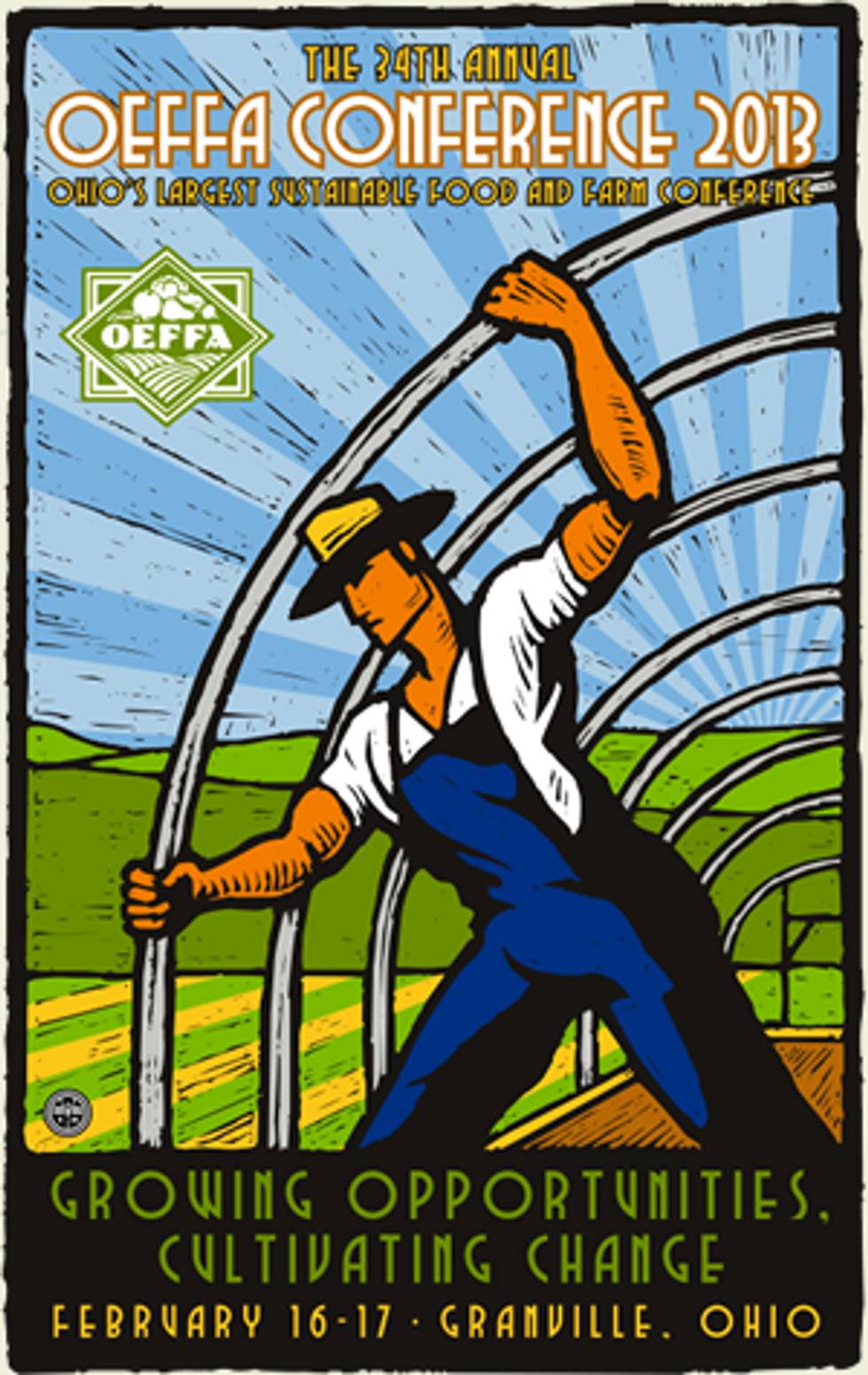 The Ohio Ecological Food and Farm Association's (OEFFA) will be holding its 34th annual conference, Growing Opportunities, Cultivating Change, on Feb. 16 and Feb. 17 in Granville, Ohio. This event is Ohio's largest sustainable agriculture conference, drawing more than 1,100 attendees from across the Midwest.
The event will feature keynote speakers George Siemon and Nicolette Hahn Niman; more than 90 workshops on sustainable farming, gardening, homesteading, cooking, livestock production, and business management; local and organic meals; a kids' conference and childcare; a trade show; Saturday evening entertainment.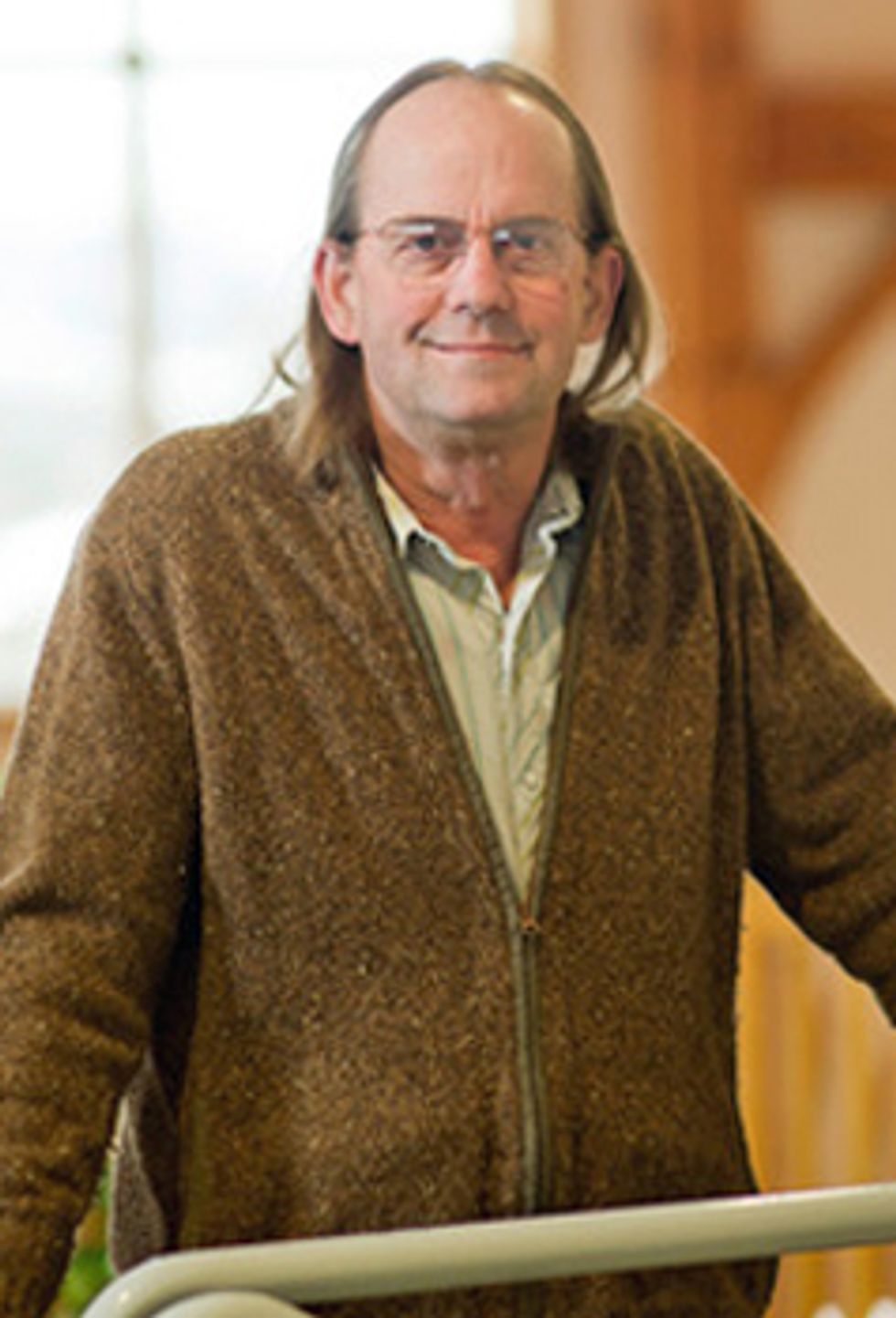 George Siemon, C-E-I-E-I-O and a founding farmer of Organic Valley, will speak on Saturday, Feb. 16. "As one of the nation's foremost organic agriculture advocates for nearly two decades, Siemon and Organic Valley have developed a successful business model that rewards organic farmers, keeps families farming the land, protects the environment, invests in the future and meets the growing consumer demand for safe, transparently-produced food," said Renee Hunt, OEFFA's program director and the event's lead organizer.
 
In 1988, Siemon joined a group of family farmers in Wisconsin to found the Cooperative Regions of Organic Producer Pools (CROPP). Long before there were national organic standards, these visionary founding farmers pledged to farm without antibiotics, synthetic hormones, pesticides or genetically engineered inputs; to pasture animals; and to steward the environment.
 
More commonly known by its brands Organic Valley and Organic Prairie, CROPP has grown to become the largest organic farming cooperative in North America with more than 1,800 organic farmer-owners in 35 states and three Canadian provinces, and 650 employees. Focused on its founding mission of saving family farms through organic farming, the cooperative sells milk, dairy products, meats and produce at supermarkets, natural food stores and food cooperatives nationwide.
 
From the outset, Siemon was determined to prove that a successful business need not sacrifice people or the environment for profits. Maintaining this commitment, Organic Valley's farmer-owners pay themselves a stable, sustainable price, which is set by a farmer board of directors elected by the membership. The organic milk is produced, bottled and distributed in the region where it is farmed, to ensure fewer miles from farm to table and to support local economies. And, the company also works to expand organic production by helping farmers transition to organic, and provides leadership training and mentorship to new farmers to help create the next generation of coop owner-farmers. Following this model, sales have grown and Organic Valley now provides about a third of the nation's organic milk supply.
Siemon, who often describes Organic Valley as "a social experiment disguised as a business," described the company's mission this way in the Huffington Post in May: "Organic Valley represents a pioneering effort of farmers and employees to bring organic foods and farming to a level of maturity that can compete, at all levels, with chemical-based agriculture."
 
Organic Valley currently has 171 farmer-owners in Ohio and has had a presence in the Buckeye state since 2002.
Two of those farmers are Jim and Janice Gasser. They have more than 80 cows in milk production outside of Wooster, Ohio in Wayne County. When they started out, they were the only organic farmers in their area. Today, according to Jim, "Our road is like a row of organic. It doesn't seem like much in the big scheme of things, but when you drive down our road, there's continuous organic farming for over two miles."
 
Scott and Charlene Stoller are also Organic Valley farmer-owners and OEFFA members in Wayne County. Before transitioning to organic, Scott says he would argue that "you cannot feed the world farming organically." He doesn't feel that way anymore. "The system has proven itself. It works." And, the success that organic farming has brought has paved the way for his children to continue in agriculture. "There's no question that farming organically gives my kids a better chance at farming in the future," Scott says.
Siemon was instrumental in developing the national standards for organic certification; initiated Farmers Advocating for Organics, the only organic-focused granting fund in the U.S., which is funded entirely by Organic Valley farmer-owners, and currently serves on the boards of directors for The Organic Center and Global Animal Partnership. Most recently, Siemon was recognized by the Natural Resources Defense Council with the 2012 Growing Green Award in the Business Leader category and was inducted into the Social Venture Network Hall of Fame in the Environmental Evangelist category.
 
His keynote address is titled Organic: Changing a Broken Food System. He will share CROPP's story, his vision for the future of organic agriculture and discuss issues currently affecting agriculture such as genetic engineering.
 
He will also be presenting a Saturday morning workshop, The Cooperative Model, where he will examine how a cooperative model works and the opportunities they offer for farmers.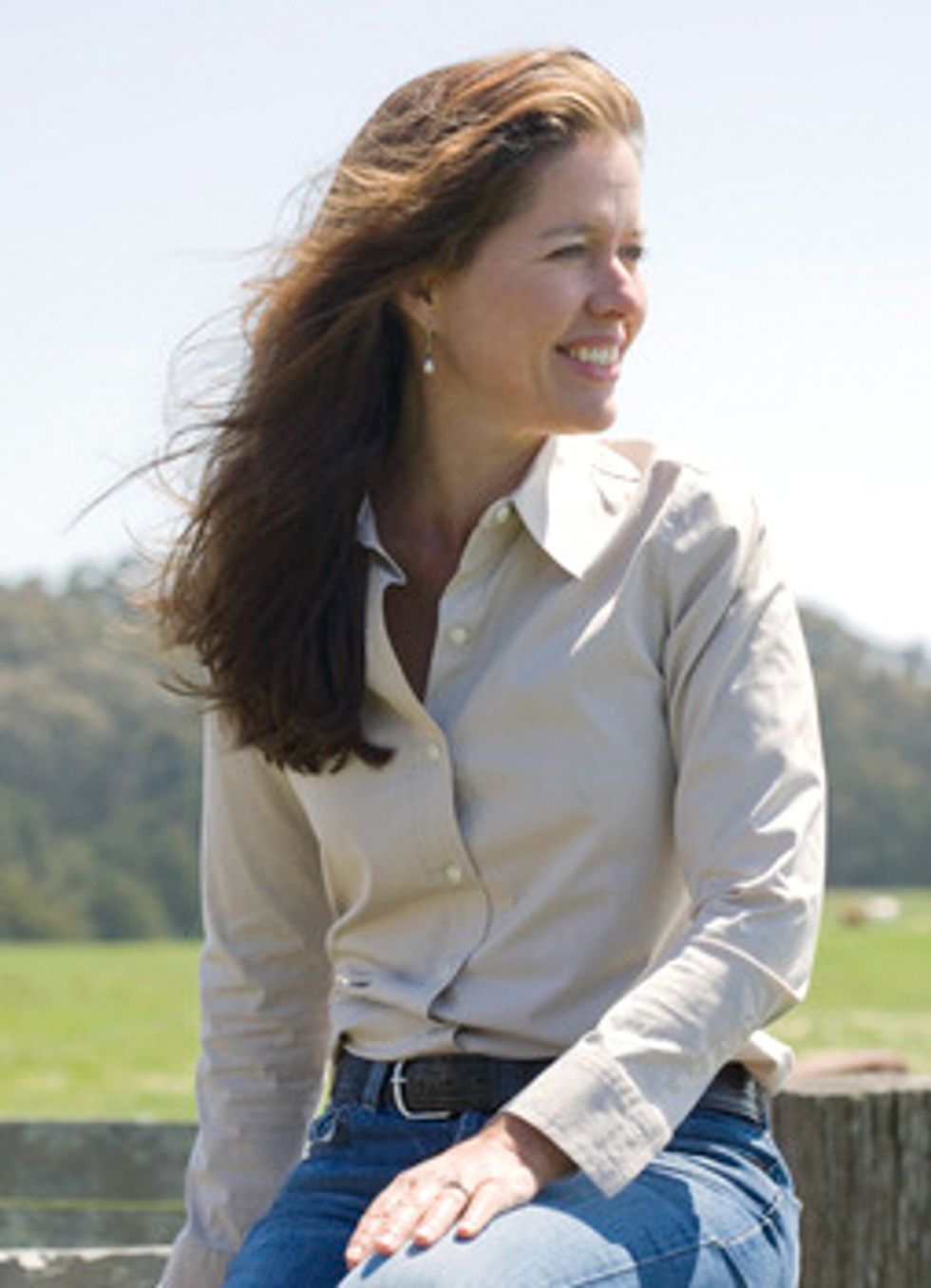 Nicolette Hahn Niman, attorney, rancher and writer, will speak on Sunday, Feb. 17.
 
"Nicolette will explore the links between modern industrial agriculture and the public health and environmental problems we're facing today," said Renee Hunt of OEFFA. "She'll offer fixes for our diet and our food system."
 
Hahn Niman is author of Righteous Porkchop: Finding a Life and Good Food Beyond Factory Farms, which chronicles the problems with the concentration of livestock and poultry and her work to reform animal agriculture as the senior attorney at Waterkeeper Alliance. The book profiles successful farmers and ranchers using humane practices and gives consumers practical tips for choosing meat, while weaving in the story of her personal transition from being a big city lawyer to ranching in the west.
 
As she worked to reform factory farming, she found examples of farmers and ranchers throughout the country raising animals humanely and sustainably, including the 700 farmers and ranchers of Niman Ranch, a natural meat cooperative started in Bolinas, California. The company was founded by Bill Niman, who she eventually married.
 
"Following the footsteps of Eva Gabor in Green Acres, I packed up my high heels and moved to Bill's northern California ranch," she wrote in Edible Manhattan in 2011. "After years chronicling industrial animal abuses, I reveled in the rightness of this kind of agriculture. Instead of being fed antibiotics and slaughterhouse wastes, these herbivores ate grass—the food their bodies were designed for; instead of a feedlot pen or metal crate, they roamed across the open range and took afternoon naps in the sun; instead of artificial insemination, they courted and mated naturally, gave birth and raised their young according to their instincts. They lived in a way that I was not only comfortable with, I was proud of," she continued.
 
Hahn Niman is also an accomplished author and speaker who has been featured in Time Magazine, The New York Times, and The Los Angeles Times. She is regular blogger for The Atlantic, and has written for The San Francisco Chronicle, Huffington Post, Cowboys & Indians and CHOW.
 
Her keynote address is titled Eating as We Farm and Farming as We Eat. Hahn Niman will explore how a shift from grass-fed, diversified and small-scale farming to concentrated, industrial monoculture production methods have led to food overproduction, declining farm income and fewer farms. While the industrialization of the food system, fueled by farm policy over the past half century, has resulted in cheap food, it has also caused an increase in diet-related diseases, overeating and environmental pollution. She will offer a vision for a path forward that would improve both the American diet and our broken food system.
 
For more information about the conference, or to register, click here.
Visit EcoWatch's FOOD page for more related news on this topic.
EcoWatch Daily Newsletter