Reflections on Great Lakes Day in D.C.
Mar. 02, 2012 08:00AM EST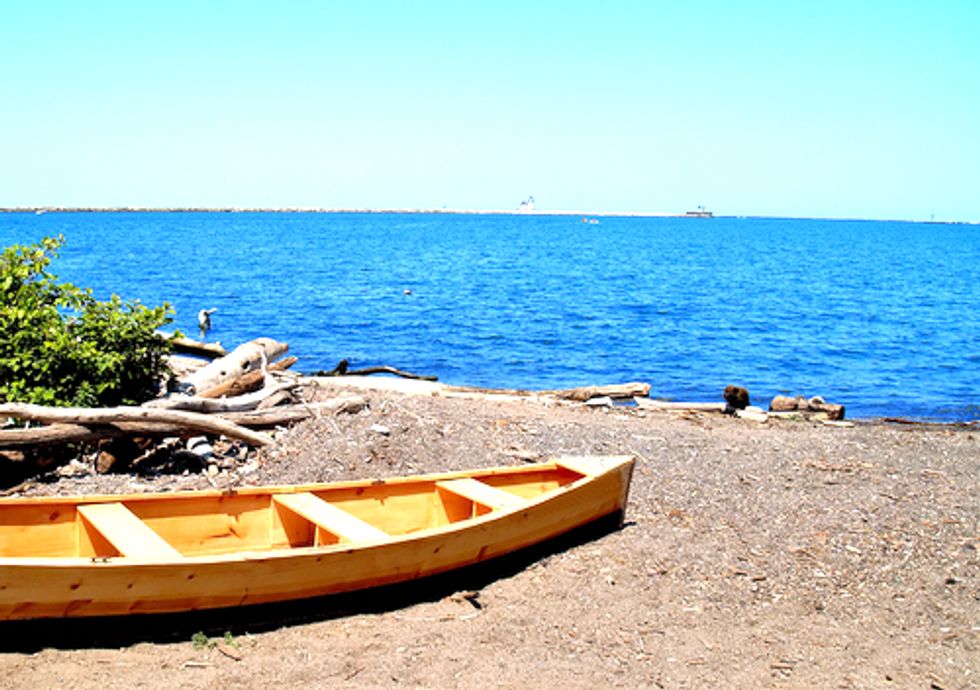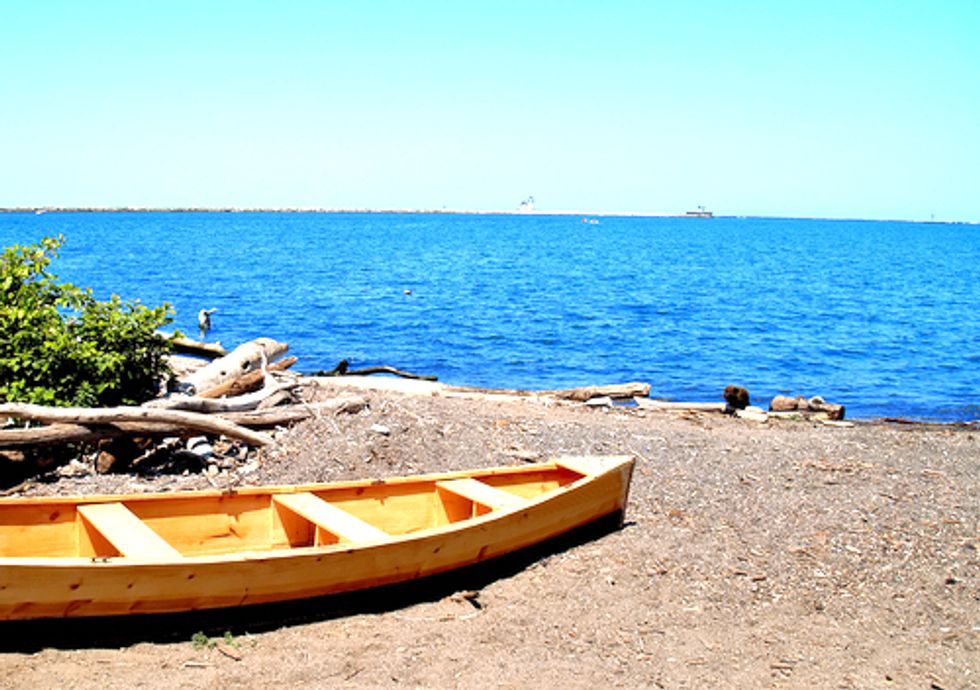 By Joel Brammeier
The planes were wheels up this week as I headed to Washington for Great Lakes Day with hundreds of other lake advocates to underscore the urgent need for continued and strengthened restoration and protection for our lakes. This annual winter event has morphed into a show of strength from the region that lets our leaders know we value their commitment, understand how to solve the problems we face, and are ready and willing to put in the collaborative hard work required.
I was personally honored to be part of a small group invited to the Roosevelt Room in the West Wing of the White House on Feb. 27. We met with Nancy Sutley, White House Council on Environmental Quality chairwoman, and other top-level Obama administration officials to discuss the progress made and work left to do on Great Lakes restoration. I was truly impressed and inspired to see the sincere dedication to the Great Lakes from the highest levels of the administration.
The bipartisan congressional commitment to restoring the Great Lakes has also been remarkable. Even in times of fiscal strain, where seemingly every conversation comes down to cutting dollars and cents, it remains clear that turning our backs on the damage done to the Great Lakes is not an option for many members of Congress. Every dollar we spend on restoration is an investment in the future of the lakes and the people, communities and families that depend on them.
It should come as no surprise, however. Such staunch support doesn't spring forth from a vacuum. The back story to the leadership shown by Congress and the administration is you. Whether you volunteer, make your voice heard by decision makers or donate to the cause, your individual choices to make the Great Lakes your priority are adding up in a big way. Thank you for making that choice and for telling others why supporting the Great Lakes is the right call.
So what did I hear in Washington this week?
•     The crescendo of support for separating the Great Lakes from the Mississippi River to stop the Asian carp and other invaders is near-deafening, but we have to make a commitment for the long haul. This week, we learned that the U.S. Army Corps of Engineers says it is possible to shorten the timeline for its feasibility study of prevention options. From the White House, counselor to President Obama, Pete Rouse also made it clear the 2015 deadline for this study will be pushed forward. While the specifics have yet to be laid out, we are already working with the administration to define the possibilities and are encouraged by this positive signal. I'm also pleased to see the president requesting significant funding in agency budgets for shorter-term carp controls in his FY13 budget.
•     U.S. Environmental Protection Agency (EPA) and the U.S. Department of Agriculture are embarking on a collaboration to address nutrient overloading and harmful algae blooms. This is most notable in western Lake Erie, where a bloom in summer 2011 containing massive levels of algae-produced toxins actually moved across the central part of the lake. We simply cannot let Lake Erie slide back to the 1970s and will be looking to the agencies to use every tool at their disposal to cut phosphorus pollution where it counts most for water quality, whether in the farm field or at the end of the pipe.
•     Beach closings in communities around the Great Lakes are dropping as we get a better handle on pollution sources. I am proud to have the Alliance partner with local beach managers to implement this work through our Adopt-a-Beach™ Program. Beaches are places where millions of people connect most directly with the lakes—and serve as an economic backbone of coastal communities. Great Lakes cities still face major sewer overflow problems, and we will be working this summer to build support for restoring funding that helps keep combined sewage out of our lakes.
•     We still have work to do on ballast water. EPA's requirement that technology be aboard ships to stop new invaders is a good step, but the timelines for implementation are too long and the EPA draft permit standards lag behind the efforts of states like California and New York. The Alliance just joined detailed comments on this topic last week.
Writing this from a coffee shop across from the White House after three days in D.C. is a good reminder—We should know that all of the above won't really get done from here. So I'm eager to get wheels up for the Great Lakes and get back to the faces and places that make restoration and protection a reality—because we all have work to do.
For more information, click here.
EcoWatch Daily Newsletter
Recent Stories from EcoWatch