Reckless Coal Expansion Threatens South Africa's Water Supply
Oct. 19, 2012 09:35AM EST
Renewable Energy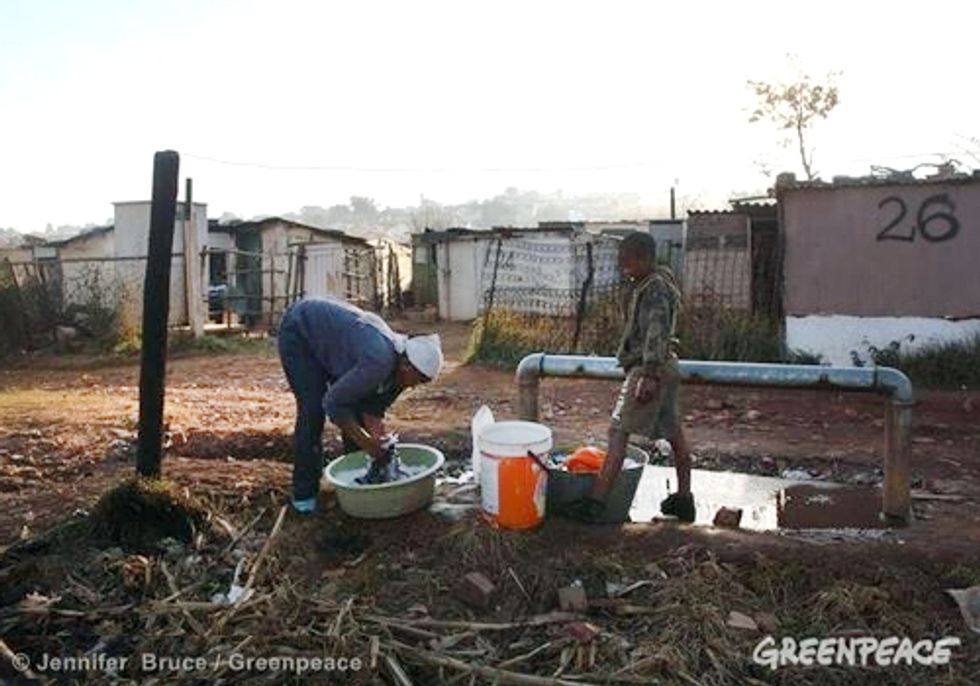 By Melita Steele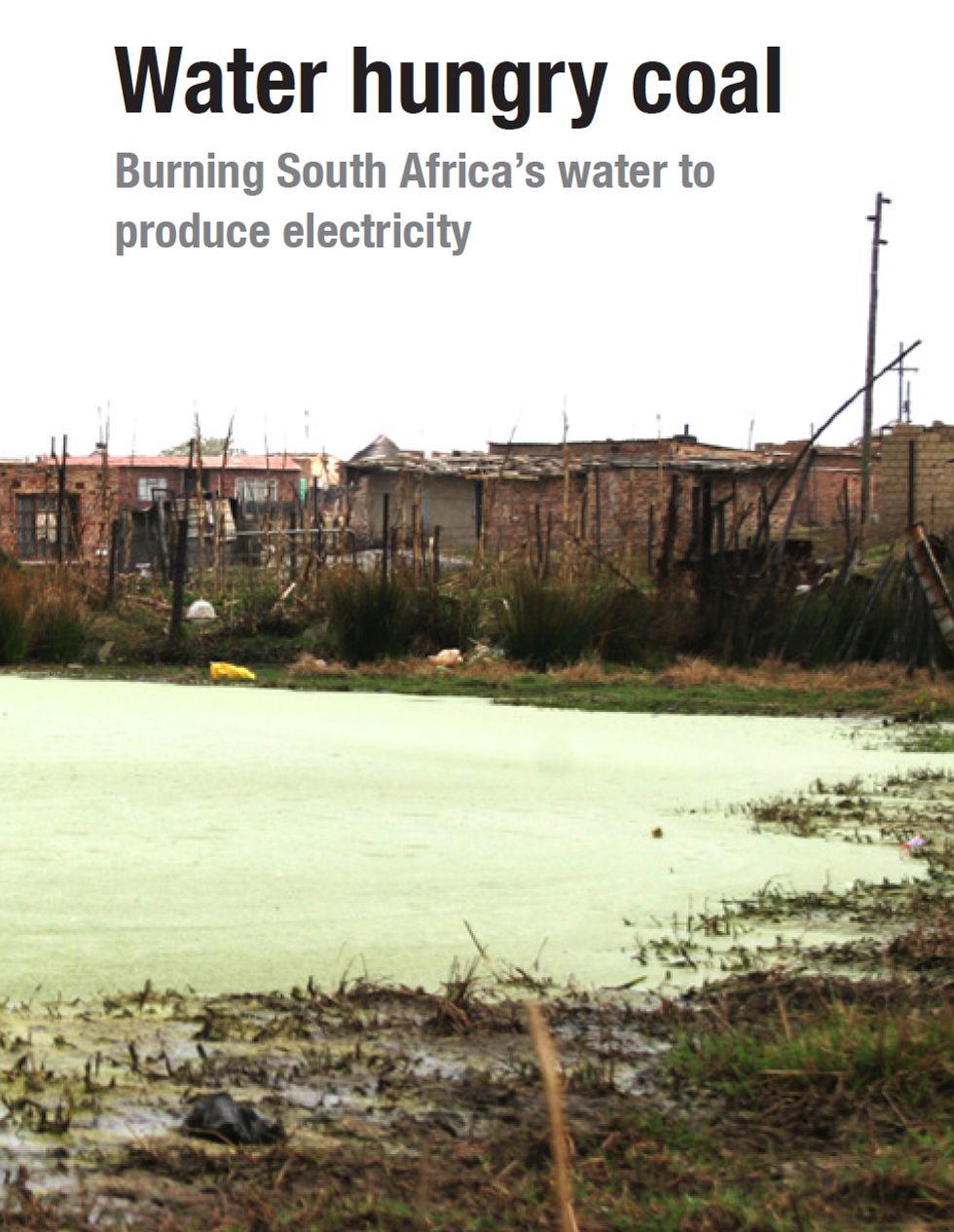 Water is the foundation of life: we're unable to survive without it. But the problem is that water is scarce, and South Africa is running out of it.
More than 98 percent of South Africa's water has already been allocated, and this country is facing a severe water crisis in the coming decade. We're going to face skyrocketing water prices, droughts due to climate change and increasing competition over water—possibly leading to conflict. Already a lack of access to water is leading to service delivery protests around the country. This means that water is a critical constraint to development.
This week, Greenpeace Africa launched the report Water hungry coal: Burning South Africa's water to produce electricity, which paints an ugly picture of how Eskom's coal addiction and this country's water shortages are linked. In this kind of context, the choices being made are crucial. But Eskom and the South African government are making a clear (but very risky) energy choice in favor of coal expansion, at the expense of access to scarce water resources, people's health and affordable electricity.
Water insecurity is already a present reality and not a fiction of the future to come. If Eskom and the South African government continue to bet on coal, we will run out of water even more quickly than previously thought.
So, where is the water for Eskom's new mega coal-fired power stations (Medupi and Kusile) going to come from? The utility's reckless water-hungry coal expansion is a major threat to the country's already stressed water resources, and further compromises water access for the poor.
The figures back up the severity of the situation: in one second Eskom uses the same amount of water as a single person would use within one year, based on access to the minimum 25 liters of water per day. What is scary is that as Eskom burns South Africa's water to produce electricity, nearly a million households still don't even have access to the minimum 25 liters of water per day, never mind the 600,000 liters Eskom uses every minute.
One doesn't have to look hard to find out why Eskom is so water-intensive: 93 percent of South Africa's electricity comes from coal. In fact, it is very likely that building more coal-fired power stations like Medupi and Kusile, and increasing coal mining to supply them, will essentially send South Africa into a water deficit, putting all South Africans at risk.
The coal mining and electricity industry obtain priority access to water, but every step in the coal chain requires direct use of substantial amounts of water, both using and polluting this scarce resource.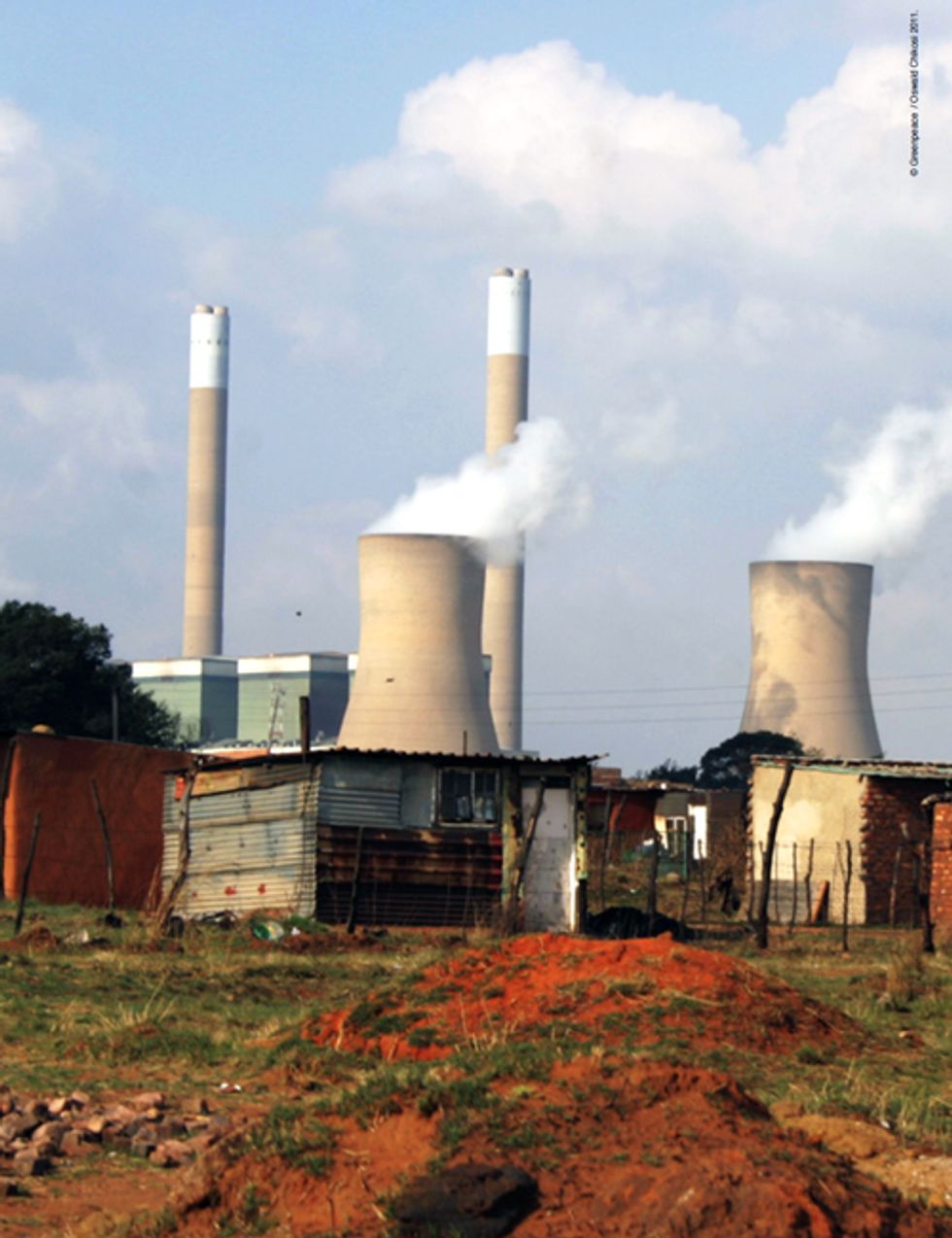 Unfortunately, there are more questions than answers when it comes to water. The people of South Africa have a right to know how water is allocated in this country, how it is managed and who is polluting it.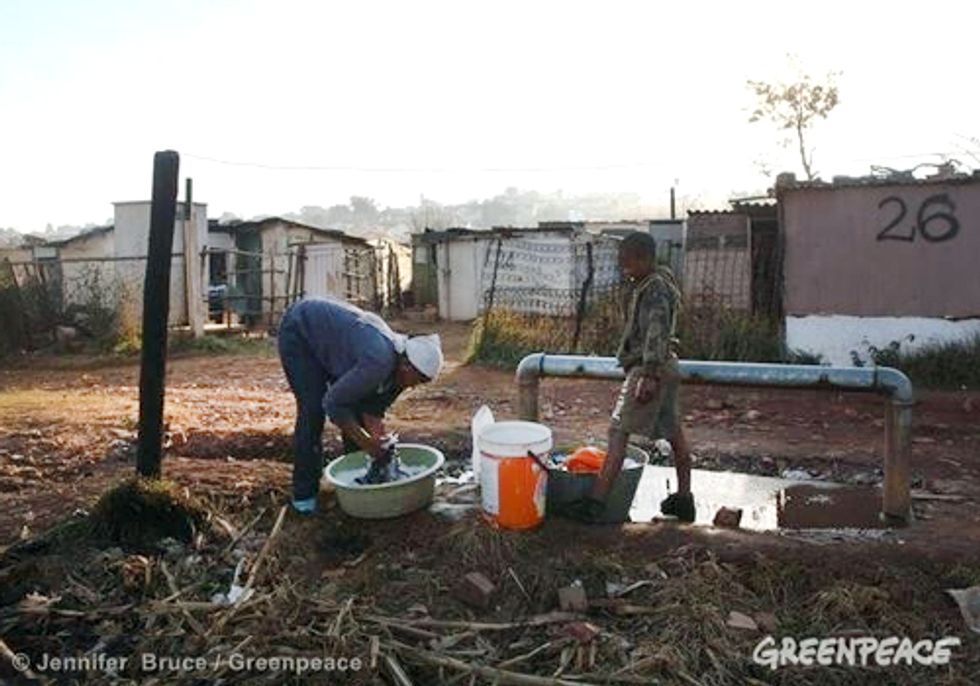 Currently, critical information on water allocation, management and pollution is classified as confidential, and decisions around it are not transparent. How can half the mines which supply Eskom with coal operate without valid water licenses? How can Kusile get the go-ahead without a serious assessment of its water use? How can we know for sure that South Africa's water resources have not already been over-allocated?
Water is not just an environmental issue. Water is key for future development, and it is a fundamental issue at the heart of justice, economics and human rights. Eskom and the South African government can no longer ignore this.
It is still possible to pull back from the brink of crisis. The alternative is already here: renewable energy. The South African government and Eskom must embrace this alternative, since there is simply no substitute for water.
It is time to end the era of coal in South Africa. There is no other alternative, and our ability to deal with a changing climate and future water crisis depends on it.
Visit EcoWatch's WATER and COAL pages for more related news on this topic.
EcoWatch Daily Newsletter