Recent Tragedies Highlight Need to Reform Regulations for 500,000 Miles of Oil and Gas Pipelines in U.S.
What's going on with pipelines? Has there been a high number of major pipeline tragedies recently, or are such incidents just more in the news with widespread attention to potential federal approval of the proposed Keystone XL pipeline?
As someone who has worked on pipeline safety and associated environmental protection issues since I began serving on a pipeline federal advisory committee in the mid-1990s, I can say confidently that the period from 2010-2013 has had a very large number of serious transmission pipeline tragedies compared to the previous decade (serious in the lay-person's sense of the term, i.e., not the relatively narrow definition developed by federal pipeline regulators).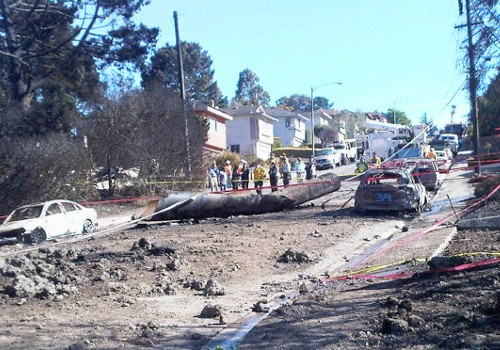 The worst of these incidents—Pacific Gas & Electric's San Bruno, CA, natural gas explosion in 2010 which killed eight and injured many; Enbridge's Marshall, MI, tar sands oil spill in 2010 that closed 40 miles of the Kalamazoo River for two years with the cleanup still ongoing; ExxonMobil's Mayflower, AR, tar sands oil spill in 2013 when oil flowed through a neighborhood; and Tesoro Logistics' giant oil spill into a North Dakota wheat field with no leak detection mechanism in place—compare in scale to the biggest pipeline incidents of the past. At a time of technology improvements including advances in leak detection and with a pro-government administration in place, why are we still experiencing preventable transmission pipeline tragedies of this size and scale? 
The federal Pipeline and Hazardous Materials Safety Administration (PHMSA), part of the U.S. Department of Transportation, oversees pipeline safety and environmental protection nationwide. PHMSA performs this job through regulations and their enforcement, advisory bulletins, education, safety research, permit approvals and partnerships with many state pipeline regulators. Congress guides PHMSA's work, with the most recent pipeline safety law reauthorization signed by President Obama on Jan. 3, 2012.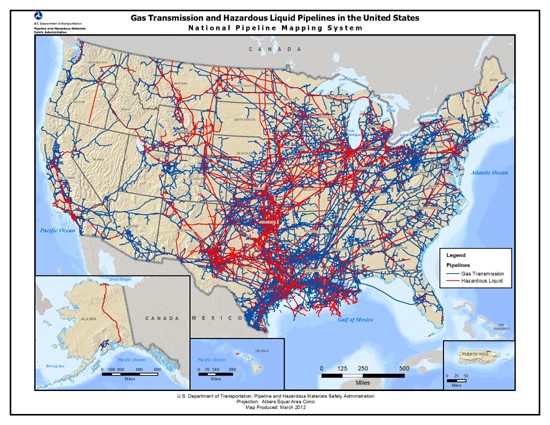 According to PHMSA, in 2012 there were more than 185,000 miles of hazardous liquid transmission pipelines (generally crude oil and its products like gasoline and diesel) and nearly 303,000 miles of natural gas transmission pipelines in the U.S. The map shows the locations of these transmission pipelines. The map does not show federally-unregulated pipelines including extensive rural "gathering" line mileage–likely an up-and-coming problem in terms of safety and the environment as unregulated shale gas and oil gathering lines age and corrode.
Early in the Obama administration, PHMSA began a review of its hazardous liquid (49 Code of Federal Regulations Part 195) and natural gas (49 Code of Federal Regulations Part 192) transmission pipeline regulations, and requested public comments on what changes should be made to improve those regulations. These "advanced notices of proposed rulemaking" (ANPRM) were issued on Oct. 18, 2010, for hazardous liquid transmission pipelines and on Aug. 25, 2011, for natural gas transmission pipelines. Commenters included industry, state and local governments, public interest organizations, and individuals.
Despite extensive and broad interest in updating and streamlining these regulations, PHMSA has not issued the necessary follow-up rulemaking proposals. These regulations are needed reforms that have not progressed at all during the five years of the Obama administration. PHMSA's regulatory paralysis is unacceptable to those who lived through past transmission pipeline tragedies and to everyone who lives near or cares about pipeline safety.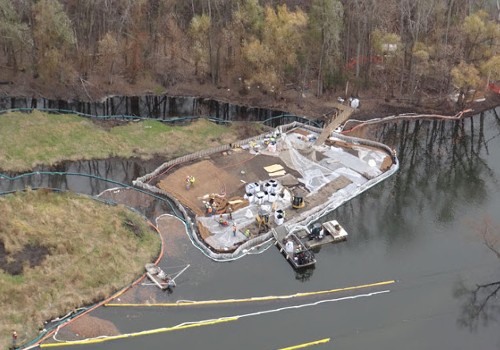 These federal regulatory reforms, which have been under development since well before the ANPRMs were issued, include:
Providing upgraded regulatory coverage for unregulated or minimally-regulated pipelines especially rural gathering lines, "produced water" lines which contain briny subsurface fluids, multi-phase pipelines containing oil, gas and produced water, and pipeline segments not likely to affect "high consequence areas" (currently, integrity management requirements apply only to pipeline segments likely to affect high consequence areas).
Leak detection requirements for oil and natural gas transmission pipelines. There are no federal leak detection performance standards at present (some states have such standards) so—if operators have leak detection at all—there are no standards for how well these mechanisms must perform, e.g., what their detection levels must be and the speed of detection. At the request of Congress, PHMSA has developed several studies on leak detection, however the report findings have gone nowhere (much to the dismay of leak detection equipment manufacturers).
Instituting shut-off valve requirements for both natural gas and oil pipelines to minimize the sizes of releases. These regulations would include shut-off valve location requirements.
What will it take to get the Obama administration to move forward on these important regulatory initiatives? Sadly, relatively frequent, major pipeline tragedies do not appear to be enough. Congress should be concerned about this and may need to hold hearings on why there have been regulatory development delays, especially after it did its job in 2011 reviewing and passing the pipeline safety statute reauthorization with bi-partisan votes in both the House and Senate. The new Secretary of Transportation, Anthony Foxx, also needs to be aware of, and to take action on, the unacceptable regulatory paralysis that currently prevents pipeline safety improvements.
This post originally appeared on SkyTruth.org. 

Laurie Woolever
By James O'Hare
There are 20 million people in the world facing famine in South Sudan, Somalia, Nigeria and Yemen. In developed nations, too, people go hungry. Venezuela, for instance, is enduring food insecurity on a national level as a result of economic crisis and political corruption. In the U.S., the land of supposed excess, 12.7 percent of households were food insecure in 2015, meaning they didn't know where their next meal would come from.
Keep reading...
Show less
Melwater, Greenland ice sheet. Diane Tuft
Artists are taking the climate crisis into frame and the results are emotional, beautiful and stirring.
So you've seen the best climate change cartoons and shared them with your friends. You've showed your family the infographics on climate change and health, infographics on how the grid works and infographics about clean, renewable energy. You've even forwarded these official National Oceanic and Atmospheric Administration graphs that explain the 10 clear indicators of climate change to your colleagues at the office.
Keep reading...
Show less
May. 27, 2017 01:11PM EST
As the Trump administration moves full speed ahead on boosting the oil and fossil fuel industry, opposition to increased pipeline construction is cropping up in different communities around the country.
Keep reading...
Show less
May. 27, 2017 01:02PM EST
Minke whale stranding near Havergate Island in Suffolk. MCGA.
By Simon Evans
Last Saturday, two dead whales washed up on the coast of Suffolk, in eastern England, and a third was spotted floating at sea.
What happened next illustrates how news can spread and evolve into misinformation, when reported by journalists rushing to publish before confirming basic facts or sourcing their own quotes.
Keep reading...
Show less
May. 27, 2017 01:22PM EST
By Monica Amarelo and Paul Pestano
Sun safety is a crucial part of any outdoor activity for kids, and sunscreen can help protect children's skin from harmful ultraviolet rays. Kids often get sunburned when they're outside unprotected for longer than expected. Parents need to plan ahead and keep sun protection handy in their cars or bags.
Keep reading...
Show less
May. 27, 2017 01:02PM EST
By Joe McCarthy
A lot of people take part in community clean-up efforts—spending a Saturday morning picking up litter in a park, mowing an overgrown field or painting a fence.
Keep reading...
Show less
May. 26, 2017 03:22PM EST
Rink Glacier in western Greenland, with a meltwater lake visible center. NASA/OIB
Scientists have had their eyes on Greenland as its iconic glaciers have begun disappearing due to a warming climate. But, what they didn't expect to see was a whole new type of melting.
Keep reading...
Show less
May. 26, 2017 03:40PM EST
A coalition of conservation groups and others announced Thursday that a historic number of comments and petitions of support have been submitted to the U.S. Department of the Interior in support of Bears Ears National Monument. Despite the entirely inadequate 15-day comment period ending on May 26, more than 685,000 comments in support of Bears Ears National Monument have been collected.
Keep reading...
Show less


Get EcoWatch in your inbox