This website uses cookies to ensure you get the best experience while browsing it. By clicking 'Got It' you're accepting these terms.
Rebuilding the Commons
Oct. 15, 2014 08:08AM EST
Business
How can we renew and rebuild our collaborative commons? Omega's Where We Go From Here conference explores this age-old foundation of our society. But first, what exactly does "the commons" mean?
"The commons" is a phrase that generally refers to an asset that anyone can access and use without being stopped by someone else.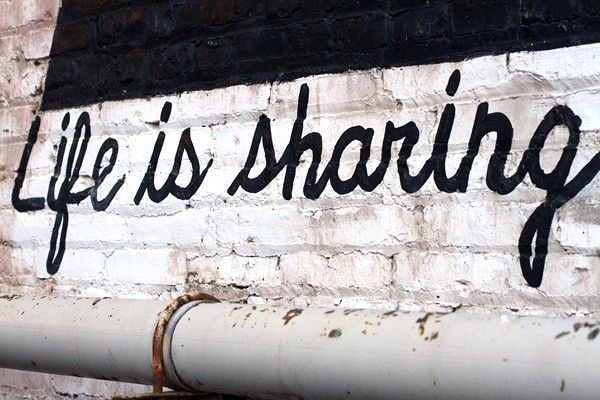 Jay Walljasper, author of All That We Share, explains that these assets belong to everyone. "Some are bestowed to us by nature. Others are the product of cooperative human creativity. Anyone can use the commons, so long as there is enough left for everyone else."
Traditional examples of commons include grazing lands, fisheries, forests, traditional medicinal and agricultural knowledge and practices, plus traditional dance, songs, crafts and artistic motifs. Modern examples include open source software (like Linux and Mozilla Firefox), and licensing systems for creative works (like the one started by the nonprofit Creative Commons).
But the phrase "the commons" doesn't just refer to a particular resource, explains David Bollier, cofounder of the Commons Strategy Group and a speaker at the Where We Go From Here conference. The commons "is a resource plus a defined community, and the protocols, values and norms devised by the community to manage its resources."
In other words, the commons also includes the relationship that a group of people has with the resource, including how they manage it.
According to Bollier, "A commons arises whenever a given community decides that it wishes to manage a resource in a collective manner, with a special regard for equitable access, use and sustainability."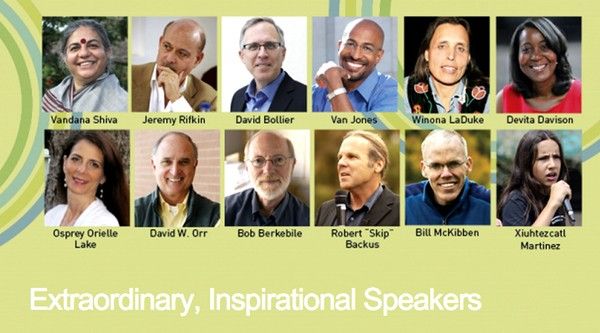 The Commons Are Inclusive
Classically, commons have been small-scale and focused on natural resources, says Bollier. "But the contemporary struggle of commoners [those trying to identify and create new commons] is to find new structures of law, institutional form, and social practice that can enable diverse sorts of commons to work at larger scales and to protect their resources from market enclosure."
Market enclosure is when a resource is available only to those who have privileged access to it, often at a cost. A classic example of market enclosure is fencing off public land for grazing animals. More modern examples include patenting genes, excessive use of copyrights, privatizing water supplies, restricting access to the fastest Internet speeds and attempting to copyright yoga postures or patent traditional herbal remedies.
Bollier says, "Enclosure is about dispossession. It privatizes and commodifies resources that belong to a community or to everyone, and dismantles a commons-based culture (egalitarian coproduction and cogovernance) with a market order (money-based producer/consumer relationships and hierarchies). Markets tend to have thin commitments to localities, cultures and ways of life; for any commons, however, these are indispensable."
The Economics of the Commons
The standard economic argument in the past half century in favor of enclosure is based on the theory of the "tragedy of the commons," the concept that if access is freely available to everyone who wants it, people will inevitably try to maximize their personal benefit and deplete the resource in the process.
The argument relies on the assumption that each person will act selfishly, without regard to the people around them.
But Nobel Prize-winning economist Elinor Ostrom has demonstrated this is not historically the case.
In her 1990 book, Governing the Commons, Ostrom observes, "Communities of individuals have relied on institutions resembling neither state nor the market to govern some resource systems with reasonable degrees of success over long periods of time."
Ostrom cites examples where community-level agreements successfully managed commonly-held resources in a number of countries, including Kenya, Guatemala, Nepal, Turkey, United States and Switzerland.
She also observed eight characteristics shared by societies who have successfully managed the commons:
1) Group boundaries are clearly defined
2) Rules governing use are in line with local needs and conditions
3) Those people affected by the rules can modify them
4) Outside authorities respect the rights of community members to make rules
5) Monitoring is carried out by community members
6) Sanctions for violations are graduated
7) Dispute resolution is both accessible and affordable
8) Responsibility for governing the resource is in nested tiers from the lowest levels to the whole
History has given us successful models. Now it's our turn to discover the best ways to continue this tradition into the 21st century.
Join us at the Omega Institute, Oct. 24-26 for Where We Go From Here. We'll be discussing how we can take principles of the commons, renewing this heritage and apply it to building a sustainable, regenerative society. Speakers include: Vandana Shiva, Van Jones, Jeremy Rifkin, Winona LaDuke, Bill McKibben, David Bollier, and more.
EcoWatch Daily Newsletter
A man spreads pesticides on a plantation of vegetables in Rio de Janeiro Brazil. Ze Martinusso / Moment Open / Getty Images
By Jessica Corbett
Pointing to the deaths of more than half a billion bees in Brazil over a period of just four months, beekeepers, experts and activists are raising concerns about the soaring number of new pesticides greenlighted for use by the Brazilian government since far-right President Jair Bolsonaro took office in January — and the threat that it poses to pollinators, people and the planet.
SHEALAH CRAIGHEAD
By Elliott Negin
On July 19, President Trump hosted Apollo 11 astronauts Buzz Aldrin and Michael Collins and their families, along with the family of their deceased colleague Neil Armstrong, at a White House event to commemorate the 50th anniversary of the first manned landing on the moon.
The study looked at three groups of diverse lizards from South America. Daniel Pincheira-Donoso
Cold-climate lizards that give live birth to their offspring are more likely to be driven to extinction than their egg-laying cousins as global temperatures continue to rise, new research suggests.
Sean Gallup / Getty Images
A stock photo of fire in the Amazon; a record number of fires have burned there this year. Brasil2 / E+ / Getty Images
Tuna auctions are a tourist spectacle in Tokyo. Outside the city's most famous fish market, long queues of visitors hoping for a glimpse of the action begin to form at 5 a.m. The attraction is so popular that last October the Tsukiji fish market, in operation since 1935, moved out from the city center to the district of Toyosu to cope with the crowds.

gmnicholas / E+ / Getty Images
Kristan Porter grew up in a fishing family in the fishing community of Cutler, Maine, where he says all roads lead to one career path: fishing. (Porter's father was the family's lone exception. He suffered from terrible seasickness, and so became a carpenter.) The 49-year-old, who has been working on boats since he was a kid and fishing on his own since 1991, says that the recent warming of Maine's cool coastal waters has yielded unprecedented lobster landings.