This website uses cookies to ensure you get the best experience while browsing it. By clicking 'Got It' you're accepting these terms.
Rebuilding the Commons
Oct. 15, 2014 08:08AM EST
Business
How can we renew and rebuild our collaborative commons? Omega's Where We Go From Here conference explores this age-old foundation of our society. But first, what exactly does "the commons" mean?
"The commons" is a phrase that generally refers to an asset that anyone can access and use without being stopped by someone else.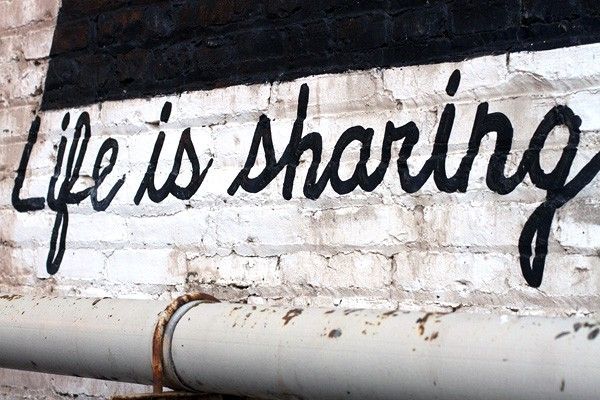 Jay Walljasper, author of All That We Share, explains that these assets belong to everyone. "Some are bestowed to us by nature. Others are the product of cooperative human creativity. Anyone can use the commons, so long as there is enough left for everyone else."
Traditional examples of commons include grazing lands, fisheries, forests, traditional medicinal and agricultural knowledge and practices, plus traditional dance, songs, crafts and artistic motifs. Modern examples include open source software (like Linux and Mozilla Firefox), and licensing systems for creative works (like the one started by the nonprofit Creative Commons).
But the phrase "the commons" doesn't just refer to a particular resource, explains David Bollier, cofounder of the Commons Strategy Group and a speaker at the Where We Go From Here conference. The commons "is a resource plus a defined community, and the protocols, values and norms devised by the community to manage its resources."
In other words, the commons also includes the relationship that a group of people has with the resource, including how they manage it.
According to Bollier, "A commons arises whenever a given community decides that it wishes to manage a resource in a collective manner, with a special regard for equitable access, use and sustainability."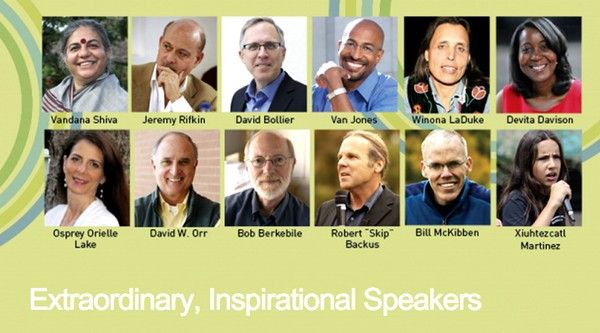 The Commons Are Inclusive
Classically, commons have been small-scale and focused on natural resources, says Bollier. "But the contemporary struggle of commoners [those trying to identify and create new commons] is to find new structures of law, institutional form, and social practice that can enable diverse sorts of commons to work at larger scales and to protect their resources from market enclosure."
Market enclosure is when a resource is available only to those who have privileged access to it, often at a cost. A classic example of market enclosure is fencing off public land for grazing animals. More modern examples include patenting genes, excessive use of copyrights, privatizing water supplies, restricting access to the fastest Internet speeds and attempting to copyright yoga postures or patent traditional herbal remedies.
Bollier says, "Enclosure is about dispossession. It privatizes and commodifies resources that belong to a community or to everyone, and dismantles a commons-based culture (egalitarian coproduction and cogovernance) with a market order (money-based producer/consumer relationships and hierarchies). Markets tend to have thin commitments to localities, cultures and ways of life; for any commons, however, these are indispensable."
The Economics of the Commons
The standard economic argument in the past half century in favor of enclosure is based on the theory of the "tragedy of the commons," the concept that if access is freely available to everyone who wants it, people will inevitably try to maximize their personal benefit and deplete the resource in the process.
The argument relies on the assumption that each person will act selfishly, without regard to the people around them.
But Nobel Prize-winning economist Elinor Ostrom has demonstrated this is not historically the case.
In her 1990 book, Governing the Commons, Ostrom observes, "Communities of individuals have relied on institutions resembling neither state nor the market to govern some resource systems with reasonable degrees of success over long periods of time."
Ostrom cites examples where community-level agreements successfully managed commonly-held resources in a number of countries, including Kenya, Guatemala, Nepal, Turkey, United States and Switzerland.
She also observed eight characteristics shared by societies who have successfully managed the commons:
1) Group boundaries are clearly defined
2) Rules governing use are in line with local needs and conditions
3) Those people affected by the rules can modify them
4) Outside authorities respect the rights of community members to make rules
5) Monitoring is carried out by community members
6) Sanctions for violations are graduated
7) Dispute resolution is both accessible and affordable
8) Responsibility for governing the resource is in nested tiers from the lowest levels to the whole
History has given us successful models. Now it's our turn to discover the best ways to continue this tradition into the 21st century.
Join us at the Omega Institute, Oct. 24-26 for Where We Go From Here. We'll be discussing how we can take principles of the commons, renewing this heritage and apply it to building a sustainable, regenerative society. Speakers include: Vandana Shiva, Van Jones, Jeremy Rifkin, Winona LaDuke, Bill McKibben, David Bollier, and more.
EcoWatch Daily Newsletter
By Collin Rees
We know that people power can stop dangerous fossil fuel projects like the proposed Line 3 tar sands oil pipeline in Minnesota, because we've proved it over and over again — and recently we've had two more big wins.

Scientists released a study showing that a million species are at risk for extinction, but it was largely ignored by the corporate news media. Danny Perez Photography / Flickr / CC
By Julia Conley
Scientists at the United Nations' intergovernmental body focusing on biodiversity sounded alarms earlier this month with its report on the looming potential extinction of one million species — but few heard their calls, according to a German newspaper report.
Pixabay
Summer is fast approaching, which means it's time to stock up on sunscreen to ward off the harmful effects of sun exposure. Not all sunscreens are created equally, however.
Mark Wallheiser / Getty Images
The climate crisis is a major concern for American voters with nearly 40 percent reporting the issue will help determine how they cast their ballots in the upcoming 2020 presidential election, according to a report compiled by the Yale Program on Climate Change Communication.
Of more than 1,000 registered voters surveyed on global warming, climate and energy policies, as well as personal and collective action, 38 percent said that a candidate's position on climate change is "very important" when it comes to determining who will win their vote. Overall, democratic candidates are under more pressure to provide green solutions as part of their campaign promises with 64 percent of Democrat voters saying they prioritize the issue compared with just 34 percent of Independents and 12 percent of Republicans.
Flooding in Winfield, Missouri this month. Jonathan Rehg / Getty Images
President Donald Trump has agreed to sign a $19.1 billion disaster relief bill that will help Americans still recovering from the flooding, hurricanes and wildfires that have devastated parts of the country in the past two years. Senate Republicans said they struck a deal with the president to approve the measure, despite the fact that it did not include the funding he wanted for the U.S.-Mexican border, CNN reported.
"The U.S. Senate has just approved a 19 Billion Dollar Disaster Relief Bill, with my total approval. Great!" the president tweeted Thursday.
Reed Hoffmann / Getty Images
Violent tornadoes tore through Missouri Wednesday night, killing three and causing "extensive damage" to the state's capital of Jefferson City, The New York Times reported.
"There was a lot of devastation throughout the state," Governor Mike Parson said at a Thursday morning press conference, as NPR reported. "We were very fortunate last night that we didn't have more injuries than what we had, and we didn't have more fatalities across the state. But three is too many."

georgeclerk / E+ / Getty Images
By Jennifer Molidor
One million species are at risk of extinction from human activity, warns a recent study by scientists with the United Nations. We need to cut greenhouse gas pollution across all sectors to avoid catastrophic climate change — and we need to do it fast, said the Intergovernmental Panel on Climate Change.
This research should serve as a rallying cry for polluting industries to make major changes now. Yet the agriculture industry continues to lag behind.
Edwin Remsburg / VW Pics / Getty Images
Botswana, home to one third of Africa's elephants, announced Wednesday that it was lifting its ban on the hunting of the large mammals.
"The Ministry of Environment, Natural Resources Conservation and Tourism wishes to inform the public that following extensive consultations with all stakeholders, the Government of Botswana has taken a decision to lift the hunting suspension," the government announced in a press release shared on social media.