This website uses cookies to ensure you get the best experience while browsing it. By clicking 'Got It' you're accepting these terms.
Radioactive Water Tank Leak at Fukushima Worst Since 2011 Disaster
Aug. 23, 2013 03:11PM EST
Energy
By Justin McKeating
The seemingly endless torrent of scandals rushing from the damaged nuclear reactors at Fukushima continues with the news that a serious incident is underway at the stricken plant. Once again we see that Fukushima's owner TEPCO is utterly unfit to deal with the ongoing disaster.
And the bad news just keeps coming. We have now heard that 300 tons of highly contaminated water has escaped from storage tanks at the site—the worst leak since the disaster began in March 2011.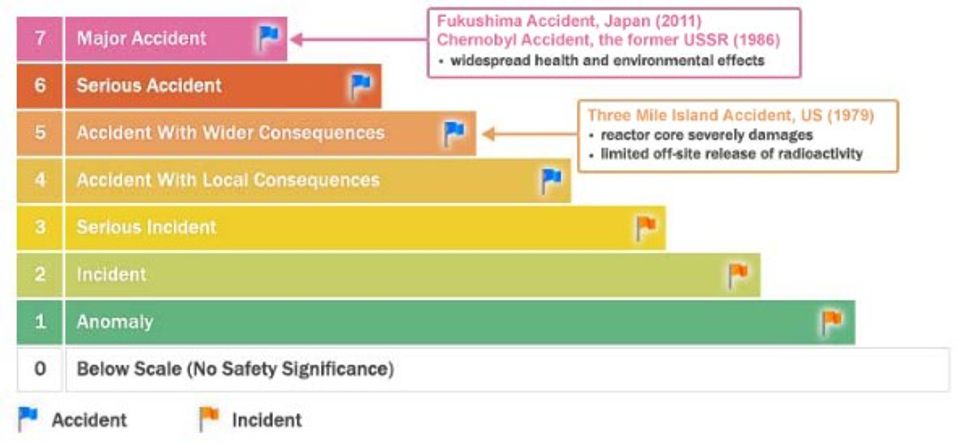 Currently, the situation is being classified by Japan's Nuclear Regulation Authority as a level three on the International Atomic Energy Agency's International Nuclear and Radiological Event Scale (INES)—a serious incident.
The source of the leak is a mystery and there is no confirmation from TEPCO that it has been stopped. Right now, TEPCO has denied the possibility that the water is leaking into the Pacific Ocean but we've heard these reassurances before. TEPCO's announcements simply can't be trusted. The radioactive waste is flowing into the soil and it is just a matter of time before it will be taken towards the ocean by groundwater.
Radiation levels found in one of the puddles are the highest recorder in the two and a half years since the reactors were destroyed. According to TEPCO, the leaked water contains 80 million Becquerel of beta radiation per liter. One location measured over 100 milliSievert per hour of radiation dose. The high contamination levels in the water means it will be extremely difficult for humans to clean it up—workers will easily be exposed to more than the maximum allowable limit of radiation.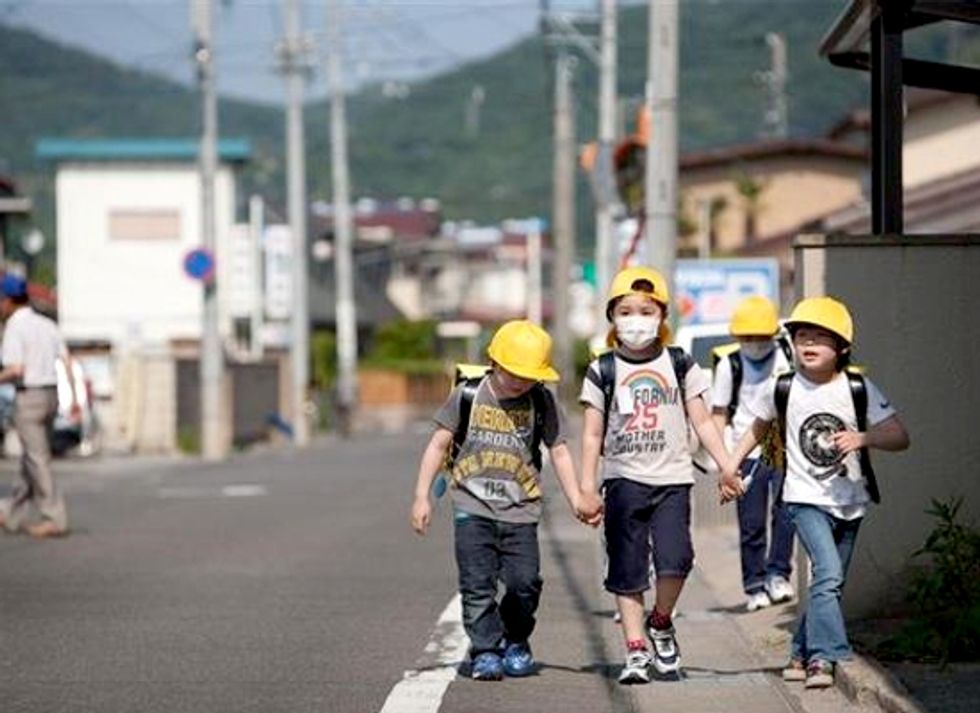 Why wasn't TEPCO monitoring these tanks properly? That such a massive amount of dangerous radiation could escape before anything was done is another damning scandal amid an ocean of damning scandals rushing from Fukushima.
How much more incompetence from TEPCO will the Japanese government tolerate? Why isn't the company being held responsible? Nobody has been arrested or lost their jobs. Meanwhile, Japan's Prime Minister Abe tours the world acting as salesman for the nuclear industry. The situation is absurd.
The chilling question now is: what might happen next? We've been saying things have been going from bad to worse for years. Things are now going from worse to what? Worser? We're running out of ways to describe this never-ending nightmare.
It is long past time the Japanese government took over the disaster relief efforts and TEPCO's executives were held to account. An urgent appeal for international assistance must be made immediately. This is an emergency none of us can afford to ignore.
Visit EcoWatch's NUCLEAR page for more related news on this topic.
——–
EcoWatch Daily Newsletter
We need our government to do everything it can to stop PFAS contamination and exposure from wreaking havoc in communities across the country. LuAnn Hun /
Unsplash
By Genna Reed
The EPA announced last week that it is issuing a preliminary regulatory determination for public comment to set an enforceable drinking water standard to two of the most common and well-studied PFAS, PFOA and PFOS.
This decision is based on three criteria:
PFOA and PFOS have an adverse effect on public health
PFOA and PFOS occur in drinking water often enough and at levels of public health concern;
regulation of PFOA and PFOS is a meaningful opportunity for reducing the health risk to those served by public water systems.
Charging EVs in Stockholm: But where does a dead battery go? Ranjithsiji / Wikimedia Commons
By Kieran Cooke
Driving an electric-powered vehicle (EV) rather than one reliant on fossil fuels is a key way to tackle climate change and improve air quality — but it does leave the old batteries behind as a nasty residue.
U.S. Secretary of the Treasure Steven Mnuchin arrives for a welcome dinner at the Murabba Palace in Riyadh, Saudi Arabia on Feb. 22, 2020 during the G20 finance ministers and central bank governors meeting. FAYEZ NURELDINE / AFP via Getty Images
Finance ministers from the 20 largest economies agreed to add a scant mention of the climate crisis in its final communiqué in Riyadh, Saudi Arabia on Sunday, but they stopped short of calling it a major economic risk, as Reuters reported. It was the first time the G20 has mentioned the climate crisis in its final communiqué since Donald Trump became president in 2017.
Aerial view of Parque da Cachoeira, which suffered the January 2019 dam collapse, in Brumadinho, state of Minas Gerais, Brazil — one of the country's worst industrial accidents that left 270 people dead. Millions of tons of toxic mining waste engulfed houses, farms and waterways, devastating the mineral-rich region. DOUGLAS MAGNO / AFP / Getty Images
Participants of the climate demonstration Fridays for Future walk through Hamburg, Germany on Feb. 21, 2020. Axel Heimken / picture alliance via Getty Images