Radioactive Contamination Lingers in Fukushima One Year Later
Mar. 09, 2012 09:00AM EST
Energy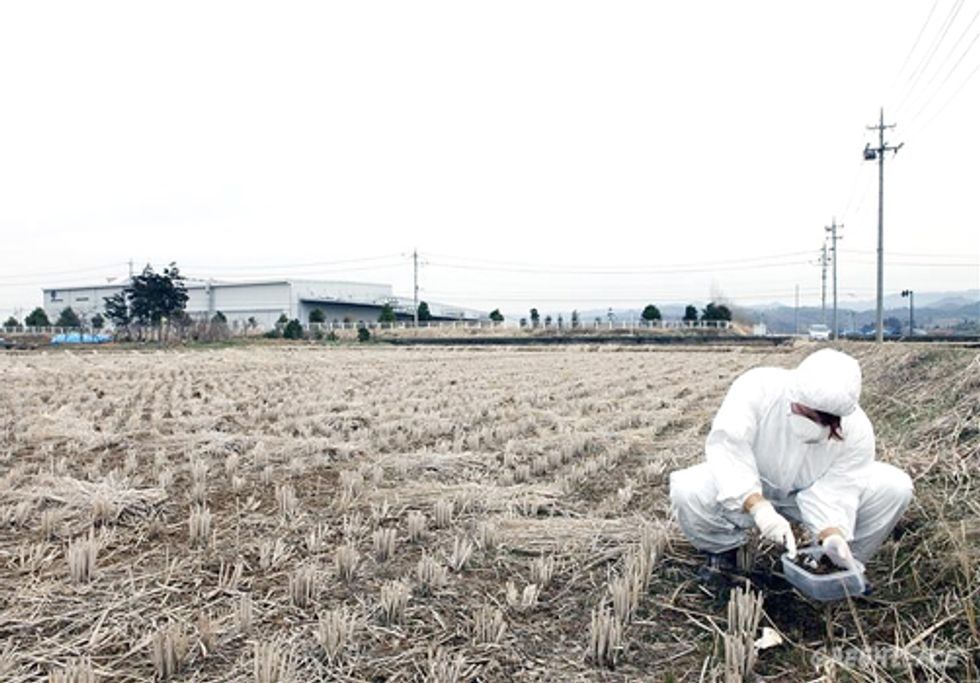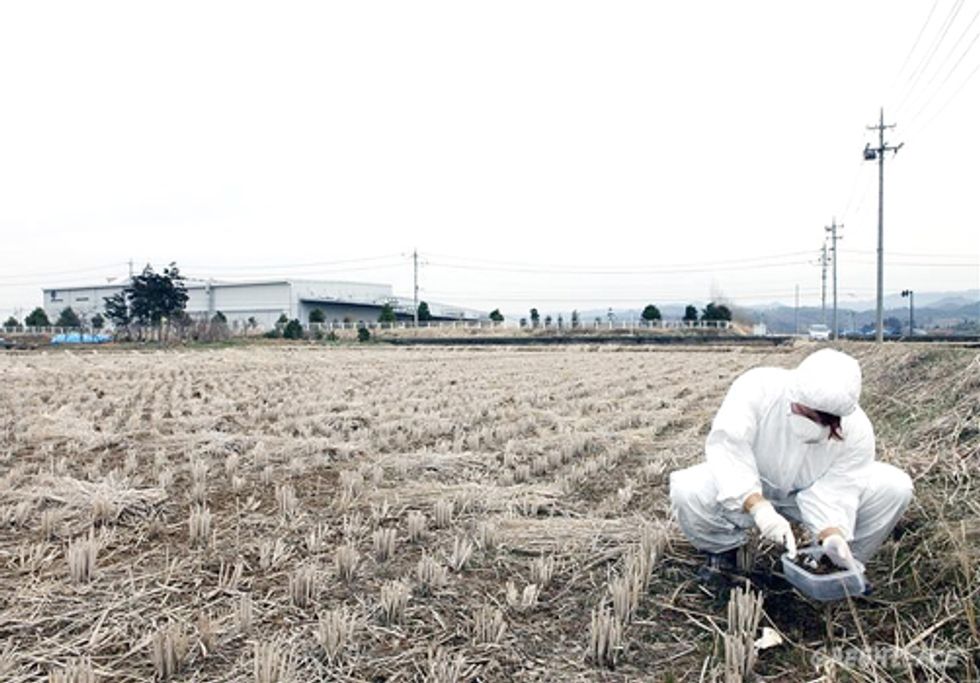 Greenpeace criticised the Japanese Government's incompetent handling of radioactive contamination from the Fukushima Daiichi nuclear disaster March 9, saying that its independent measurements show that one year on contamination remains a serious threat to the health of the people, and that the authorities are still failing to adequately protect them.
Following up on similar measurements taken in December1, a Greenpeace radiation monitoring team checked contamination levels in the centre of Fukushima City, as well as the nearby suburb of Watari, finding several hot spots, including 70μSv per hour in a parking garage 50 metres from the central train station, and 40μSv per hour in a water drain next to housing2. These two spots represent up to 1,000 times normal pre-March 11, 2011 background levels in Fukushima3.
"We are finding that radioactive contamination is concentrating in many places, creating hot spots that pose serious threats to health and safety," said Jan Vande Putte, Greenpeace International radiation expert. "These spots are worryingly located in densely populated areas, but people do not have support or even the right to relocate, and decontamination work is patchy and inadequate at best."
"Radiation levels have also not significantly reduced, showing that this is a very persistent problem, and one that the authorities are utterly failing to deal with," said Vande Putte.
The environmental organisation has documented the evolution of the contamination problem and the authorities' responsiveness in the year since the Fukushima Daiichi disaster began, and not only have many vulnerable people been left exposed to radiation day in and day out, but the extremely slow and haphazard decontamination work is ensuring they will remain at risk for a long time to come.
"People should be given full support to relocate away from high-risk areas such as Watari if they wish4, not be forced to wait for the authorities to eventually get around to decontaminating their communities," said Kazue Suzuki, Greenpeace Japan nuclear campaigner.
"The government is failing its mandate to protect the people. A nationally coordinated decontamination effort is needed right now, including proper waste management. Full compensation for those affected by this disaster must also be provided," said Suzuki. "Anything less is absolutely unacceptable."
For more information, click here.
—————
Notes:
1) Incompetent Decontamination Effort Risking Health of Fukushima Residents
2) Google map and raw data from radiation monitoring
3) Based upon background level 0.07μSv per hour. 70μSv and 40μSv per hour were measured at 5cm, and showed 3.5μSv and 2.5μSv per hour at 1m. This means that people are at risk of being exposed to several times the international radiation limit of 1mSv per year.
4) Greenpeace letter to the Japanese national Government calling for stronger protective and decontamination Measures. Detailed list of demands.
EcoWatch Daily Newsletter