This website uses cookies to ensure you get the best experience while browsing it. By clicking 'Got It' you're accepting these terms.
Queenslanders Support Visionary Protection for Coral Sea
Nov. 03, 2011 02:51PM EST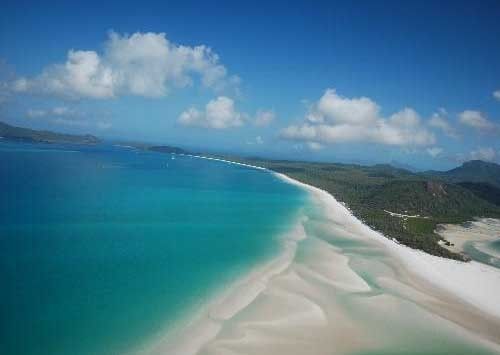 At a crucial time in the federal government's marine planning process, a poll commissioned by the Queensland Conservation Council demonstrates strong support for a marine national park in Australia's Coral Sea.
The Queensland poll, conducted by Newspoll during September and October, finds that nearly 7 in 10 Queenslanders polled (69 percent) say they are "in favor" of making the Coral Sea a marine national park, to protect it from commercial and recreational fishing and from drilling for oil or gas. Almost 1 in 2 Queenslanders polled (45 percent) are "strongly in favor" of such a designation.
Support for Coral Sea protection cuts across age groups, with 77 percent of those ages 18 to 34, 73 percent ages 35 to 49, and 61 percent who are 50-plus, in favor.
"Close to 55,000 people have already signed a petition to support the creation of a very large, world-class, highly-protected marine park in Australia's Coral Sea," said Toby Hutcheon, executive director of the Queensland Conservation Council. "The Newspoll result strongly backs up this support."
It is anticipated that the federal government will release a draft Coral Sea plan for public consultation this month.
"This poll finds a high level of support for the establishment of a marine park in the Coral Sea free from oil and gas extraction and all types of fishing. This designation will effectively protect the spectacular coral reefs, amazing underwater volcanoes, and vital breeding sites for tuna, marlin, and many other majestic creatures that live in this region," said Imogen Zethoven, Coral Sea campaign director for the Pew Environment Group.
The Coral Sea is renowned for its diverse marine life and healthy numbers of big ocean fish.
"The polling results reinforce what we hear at local community events in regional Queensland—that the majority of Queenslanders express a desire for a highly protected, very large marine park in the Coral Sea," said Xanthe Rivett, Cairns & regional outreach manager for the Protect Our Coral Sea campaign.
For more information, click here.
EcoWatch Daily Newsletter
By Anita Desikan
The Trump administration is routinely undermining your ability — and mine, and everyone else's in this country — to exercise our democratic rights to provide input on the administration's proposed actions through the public comment process. Public comments are just what they sound like: an opportunity for anyone in the public, both individuals and organizations, to submit a comment on a proposed rule that federal agencies are required by law to read and take into account. Public comments can raise the profile of an issue, can help amplify the voices of affected communities, and can show policymakers whether a proposal has broad support or is wildly unpopular.
Alena Gamm / EyeEm / Getty Images
Picture this: a world where chocolate is as rare as gold. No more five-dollar bags of candy on Halloween. No more boxes of truffles on Valentine's day. No more roasting s'mores by the campfire. No more hot chocolate on a cold winter's day.
Who wants to live in a world like that?
Fabian Krause / EyeEm / Getty Images
Water protectors of all persuasions gathered in talking circles at Borderland Ranch in Pe'Sla, the heart of the sacred Black Hills, during the first Sovereign Sisters Gathering. At the center are Cheryl Angel in red and white and on her left, Lyla June. Tracy Barnett
By Tracy L. Barnett
Sources reviewed this article for accuracy.
For Sicangu Lakota water protector Cheryl Angel, Standing Rock helped her define what she stands against: an economy rooted in extraction of resources and exploitation of people and planet. It wasn't until she'd had some distance that the vision of what she stands for came into focus.
Hedges, 2019 © Hugh Hayden. All photos courtesy of Lisson Gallery
By Patrick Rogers
"I'm really into trees," said the sculptor Hugh Hayden. "I'm drawn to plants."
BruceBlock / iStock / Getty Images
Thanks to their high concentration of powerful plant compounds, foods with a natural purple hue offer a wide array of health benefits.