This website uses cookies to ensure you get the best experience while browsing it. By clicking 'Got It' you're accepting these terms.
Quakers Divest From Fossil Fuels
Jul. 07, 2014 11:09AM EST
Climate
The Eco-Justice Working Group of Philadelphia Yearly Meeting has announced that more than $2 million of assets have been divested from fossil fuels and reinvested in a new Quaker Green Fund offered by Friends Fiduciary Corporation.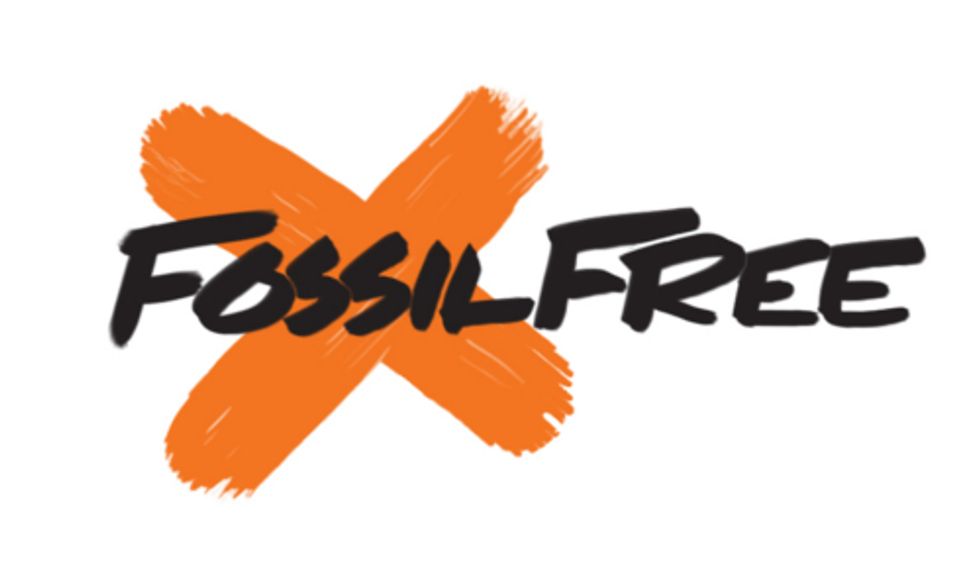 By doing so, Philadelphia area Religious Society of Friends join a growing number of religious communities, colleges, towns and states across the country and world, which are pressuring government and industry to act now to slow climate change. Meetings that have already shifted funds include Central Philadelphia, Lansdowne, Westtown, Lehigh Valley, Old Haverford and Newtown Monthly Meetings. The question of investing with integrity is actively underway at many others. These Quaker Meetings are urging Philadelphia Yearly Meeting, the largest body of the Religious Society of Friends in the U.S., to divest as well.
"We understand that addressing the climate crisis is a moral imperative," said Bruce Harrison of Westtown Monthly Meeting. "The divestment movement draws attention to the seriousness of climate disruption and the need to combat the powerful coal, oil and gas companies, which persist in resisting efforts to curb polluting carbon and methane emissions."  
The movement is based on recent climate and financial analyses by the Carbon Tracker Initiative which makes it clear that 80 percent of the world's fossil fuel reserves must not be burned if we are to maintain a hospitable climate.
"By divesting and reinvesting, we communicate the urgency of our concern for protecting a stable climate future for the commonwealth of life," said Paula Kline, member of the Eco-Justice Working Group. "We want to invite meaningful conversation about the transition to clean energy." 
The decision is consistent with Religious Society of Friends' values. They have a long history of concern for ethical investing and exclude other industries such as tobacco, gambling and arms manufacture because of the harm they do. Quakers understand that money is always an instrument of moral choice. The difficult times for the future of the Earth—and more particularly its poorest citizens—merit dramatic, but responsible, actions like this.
Friends Fiduciary Corporation excluded coal and coal based utilities from their portfolio in 2013. Stanford University has just followed suit. "We have a carbon budget, with very real limits which must be respected, if we want to survive," Kline said. "We also know about financial bubbles, and the carbon bubble is a concern to any financial manager." 
The Eco-Justice Working Group acts on the Quaker commitment to stewardship including the Friendly Households program, which supports reducing our carbon footprint and promoting renewable energy options. The consequences of unchecked climate change can be described as a theft from our children, be we are all at risk. Climate instability threatens every society on Earth and the natural systems on which they depend.
EcoWatch Daily Newsletter
California Gov. Gavin Newsom speaking with attendees at the 2019 California Democratic Party State Convention at the George R. Moscone Convention Center in San Francisco.
Gage Skidmore
/ Flickr /
CC BY-SA 2.0
California Gov. Gavin Newsom imposed new restrictions on oil exploration in his state yesterday by putting a moratorium on hundreds hydraulic fracturing permits until the projects are reviewed by independent scientists, as the AP reported.
The endangered Houston toad. Courtesy of U.S. Fish and Wildlife Service
While the planet continues to heat up, almost every single one of the 459 species listed as endangered in the U.S. will struggle as the climate crisis intensifies, according to new research published in the journal Nature Climate Change.
"This singular scientific achievement was accomplished at Heliogen's commercial facility in Lancaster, California."
Heliogen
A startup backed by Bill Gates unveiled a breakthrough solar technology Tuesday that could free heavy industry from fossil fuels.
Rhodiola rosea is an adaptogenic herb that can help with chronic fatigue and stress-related burnout. Tero Laakso / Flickr
By Gavin Van De Walle, MS, RD
While everyone has specific life stressors, factors related to job pressure, money, health, and relationships tend to be the most common.
Stress can be acute or chronic and lead to fatigue, headaches, upset stomach, nervousness, and irritability or anger.
A video shows a woman rescuing a koala from Australia's wildfires.
VOA News / YouTube screenshot
More than 350 koalas may have died in the wildfires raging near the Australian town of Port Macquarie in New South Wales, but one got a chance at survival after a woman risked her life to carry him to safety.