Quakers Close PNC Bank Doors With Crime Scene Tape on 200 Mile Walk
May. 05, 2012 03:25PM EST
Energy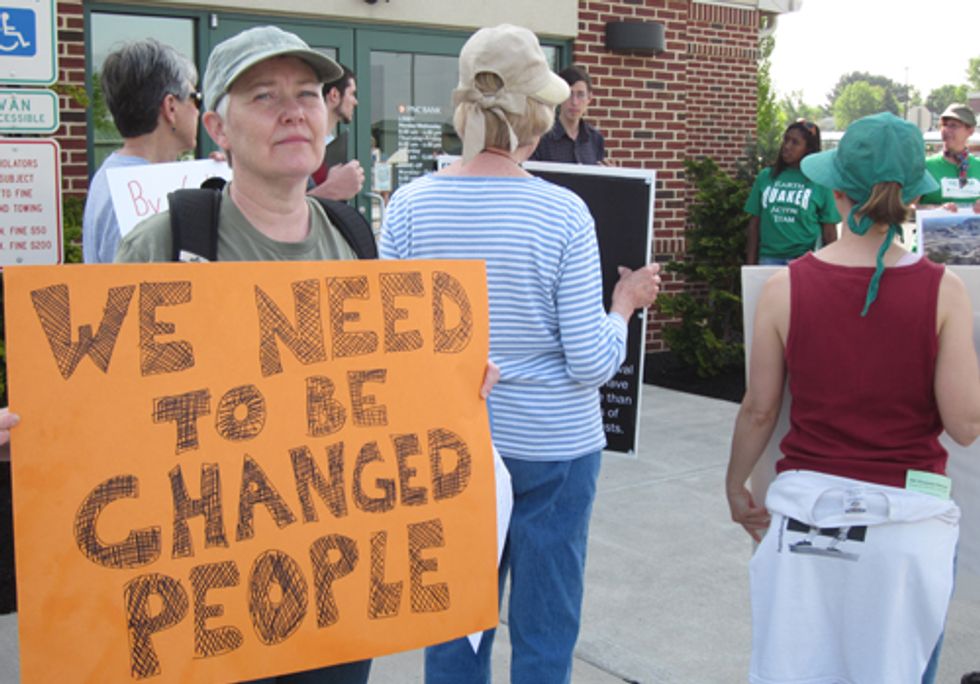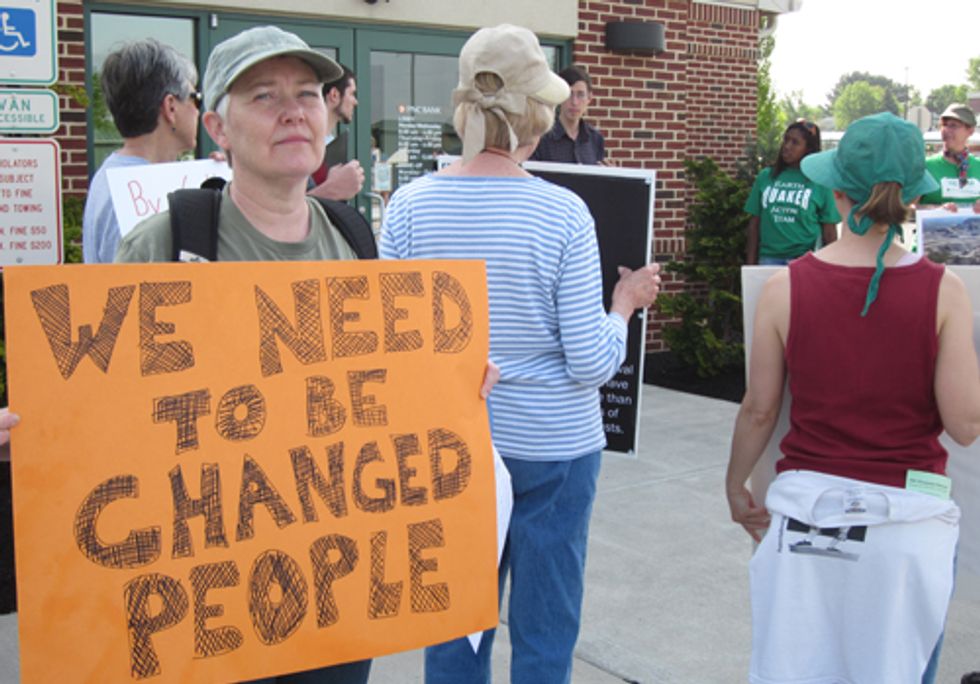 Two dozen Quakers and Lancaster, PA residents rallied in protest of PNC's investment in mountaintop removal coal mining and fracking on May 5 at the PNC bank on 1356 Columbia Ave. Quakers, Occupy Lancaster, 350.org and members of Stop the Commonwealth Pipeline cordoned off the bank doors with police tape to represent violations of the Clean Water Act committed by companies financed by PNC.
Beginning on April 30,  Philadelphia-based, Quaker environmental organization Earth Quaker Action Team (EQAT), launched a sixteen-day, 200 mile "Green Walk" from PNC Bank's regional headquarters in Philadelphia to their national headquarters in Pittsburgh, to raise awareness about the bank's investments.
PNC Bank, a descendent of the Quaker Provident Bank, is a leading financier of mountaintop removal in the U.S. This extreme form of strip mining has destroyed 500 mountains and  buried more than 2,000 miles of streams in Appalachia, contaminating the water and increasing the rates of cancer and birth defects for thousands in the region.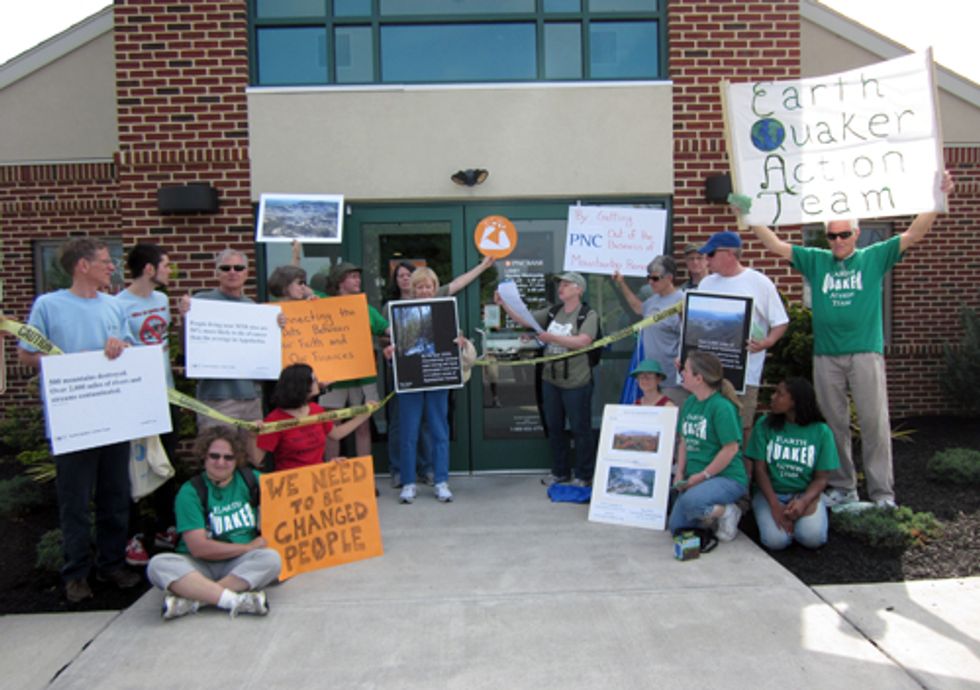 EQAT has given PNC until May 31 to announce a new policy ending their connections to  mountaintop removal, when account-holders from across the state will begin to move their  money elsewhere—Quakers and PNC customers have already pledged to withdraw more than $2 million dollars from the bank.
Read more on Earth Quaker Action Team by clicking here.
For more information, click here.
EcoWatch Daily Newsletter