This website uses cookies to ensure you get the best experience while browsing it. By clicking 'Got It' you're accepting these terms.
Public Water Jeopardized by Private Interest
Nov. 10, 2011 11:55AM EST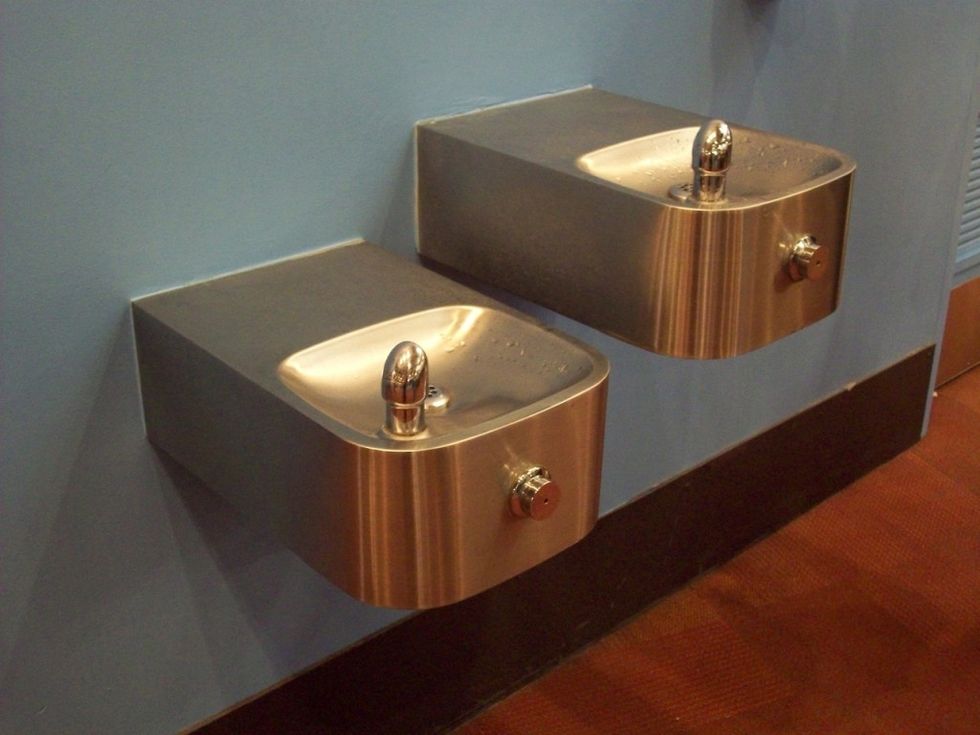 Wenonah Hauter, executive director of Food & Water Watch, issued the following statement Nov. 9 regarding the contract between the New York City Department of Environmental Protection and Veolia Water:
"Unfortunately, the New York City Department of Environmental Protection (DEP) efficiency contract with international corporation Veolia Water, announced yesterday, represents a successful first attempt by the company to infiltrate a municipal water utility using its new strategy in the U.S. Key to Veolia's strategy is the pursuit of performance based contracts instead of operation and management contracts.
"Consumers should know that Veolia has spent at least $75,000 lobbying the DEP's procurement department since March.
"This deal is bad for consumers, as Veolia could recommend changes that undermine customer service or sacrifice New York City's water quality. Many of the strategies that private water companies use to reduce costs and generate profit come at the expense of service quality. Veolia may use shoddy materials, skimp on treatment chemicals and upkeep, and cut back the workforce, thereby slowing response times to maintenance needs, customer service requests and emergencies.
"Rather than cutting a deal with Veolia, the city should have instead explored a public-public partnership to boost efficiency. By partnering with other public entities, nonprofit organizations or labor unions, cities have saved millions of dollars while improving services and retaining local control. Compared to contracts with private entities, these public-public partnerships usually have lower transaction costs and are more cost-effective and reliable.
"Many communities have wisely resisted giving control of their water and sewer systems to private water corporations whose interests do not necessarily align with the public good. Fortunately, this opposition has forced Veolia and other private water companies to pursue more restricted contracts, but even these narrower arrangements warrant public scrutiny."
For more information, click here.
—————
Food & Water Watch works to ensure the food, water and fish we consume is safe, accessible and sustainable. So we can all enjoy and trust in what we eat and drink, we help people take charge of where their food comes from, keep clean, affordable, public tap water flowing freely to our homes, protect the environmental quality of oceans, force government to do its job protecting citizens, and educate about the importance of keeping shared resources under public control.
EcoWatch Daily Newsletter
General view of the empty Alma bridge, in front of the Eiffel tower, while the city imposes emergency measures to combat the Coronavirus COVID-19 outbreak, on March 17, 2020 in Paris, France. Edward Berthelot / Getty Images
Half the world is on lockdown. So, the constant hum of cars, trucks, trains and heavy machinery has stopped, drastically reducing the intensity of the vibrations rippling through the Earth's crust. Seismologists, who use highly sensitive equipment, have noticed a difference in the hum caused by human activity, according to Fast Company.
The current rate of CO2 emissions is a major event in the recorded history of Earth. EPA
At several points in the history of our planet, increasing amounts of carbon dioxide in the atmosphere have caused extreme global warming, prompting the majority of species on Earth to die out.
The "Earthrise" photograph that inspired the first Earth Day. NASA / Bill Anders
For EcoWatchers, April usually means one thing: Earth Day. But how do you celebrate the environment while staying home to prevent the spread of the new coronavirus?
Animal rights activists try to save dogs at a free market ahead of the Yulin Dog Eating Festival in Yulin city, south China's Guangxi Zhuang Autonomous Region on June 21, 2014. Jie Zhao / Corbis via Getty Images
The Great Barrier Reef, where record-high sea temperatures in February caused its most widespread coral bleaching event. JAYNE JENKINS / CORAL REEF IMAGE BANK
Tropical coral reefs are at a critical tipping point, and we've pushed them there, scientists say. Climate change may now cause previously rare, devastating coral bleaching events to occur in tropical coral reefs around the globe on a 'near-annual' basis, reported The Guardian.