This website uses cookies to ensure you get the best experience while browsing it. By clicking 'Got It' you're accepting these terms.
Public Shows Overwhelming Support for Plastic Bag Ban in Europe
Jan. 17, 2012 09:28AM EST
Oceans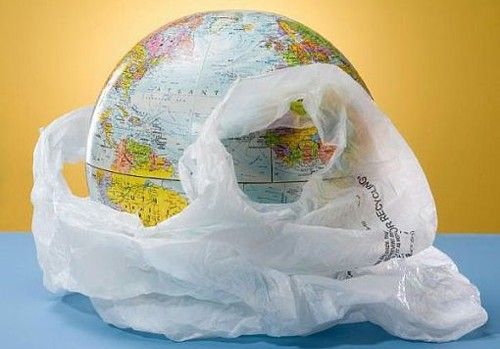 More than 70 percent of respondents to a European Commission public consultation have voted in favour of a ban on the distribution of plastic bags. Green groups Seas at Risk and European Environmental Bureau (EEB) say the commission should act now on this overwhelming support and implement a ban across Europe.
The public consultation was intended to explore options to reduce the use of plastic bags and options to improve the requirements of biodegradability under European Union (EU) law.
More than 15,500 responses were gathered by the commission with just over 15,000 replies from EU citizens.
The results of the consultation show that more than 70 percent of respondents agree that a ban on plastic bags across the EU is needed, with only 12 percent agreeing that current requirements on compostability and biodegradability in the Packaging Directive were appropriate.
"Plastic bags are a menace to the marine environment and this consultation has shown that European citizens have had enough of them," said Chris Carroll of Seas At Risk. "The commission must listen to this resounding support for a ban and implement one across Europe as soon as possible. The commission must also now look at how to reduce the use of other single use and disposable products and packaging that often end up as waste in the marine environment."
"With more than two thirds of respondents supporting a ban of single use plastic bags, a clear signal is being sent to European institutions—it's time for longer lasting products and for effective legal instruments supporting waste prevention," said Stephane Arditi of the European Environmental Bureau.
For the full results of the public consultation, click here.
For more information, click here.
EcoWatch Daily Newsletter
Colombia rainforest. Marcel Oosterwijk / CC BY-SA 2.0
Many of us think of the Amazon as an untouched wilderness, but people have been thriving in these diverse environments for millennia. Due to this long history, the knowledge that Indigenous and forest communities pass between generations about plants, animals and forest ecology is incredibly rich and detailed and easily dwarfs that of any expert.
picture-alliance / Newscom / R. Ben Ari
By Wesley Rahn
Plastic byproducts were found in 97 percent of blood and urine samples from 2,500 children tested between 2014 and 2017, according to a study by the German Environment Ministry and the Robert Koch Institute.

Pexels
Medically reviewed by Daniel Bubnis, MS, NASM-CPT, NASE Level II-CSS
Hot yoga has become a popular exercise in recent years. It offers many of the same benefits as traditional yoga, such as stress reduction, improved strength, and flexibility.
Lara Hata / iStock / Getty Images
By SaVanna Shoemaker, MS, RDN, LD
Rice is a staple in many people's diets. It's filling, inexpensive, and a great mild-tasting addition to flavorful dishes.
An image of the trans-alaskan oil pipeline that carries oil from the northern part of Alaska all the way to valdez. This shot is right near the arctic national wildlife refuge. kyletperry / iStock / Getty Images Plus
The Trump administration has initialized the final steps to open up nearly 1.6 million acres of the protected Alaskan National Wildlife Refuge to allow oil and gas drilling.
Kaboompics / Pexels
Tensions between lawmakers and several large manufacturing companies came to a head on Capitol Hill this week during a hearing on toxic fluorochemicals in U.S. drinking water.