This website uses cookies to ensure you get the best experience while browsing it. By clicking 'Got It' you're accepting these terms.
Protecting Organic Seeds From GMO Contamination
Jun. 27, 2014 11:51AM EST
Food
Organic seed should be free of genetically engineered (GE) DNA, because organic regulations prohibit genetic engineering. Unfortunately, organic crops are threatened by inadvertent contamination from GE crops. In response to the threat, the Organic Seed Growers and Trade Association (OSGATA) published a workbook, Protecting Organic Seed Integrity: The Organic Farmer's Handbook to GE Avoidance and Testing.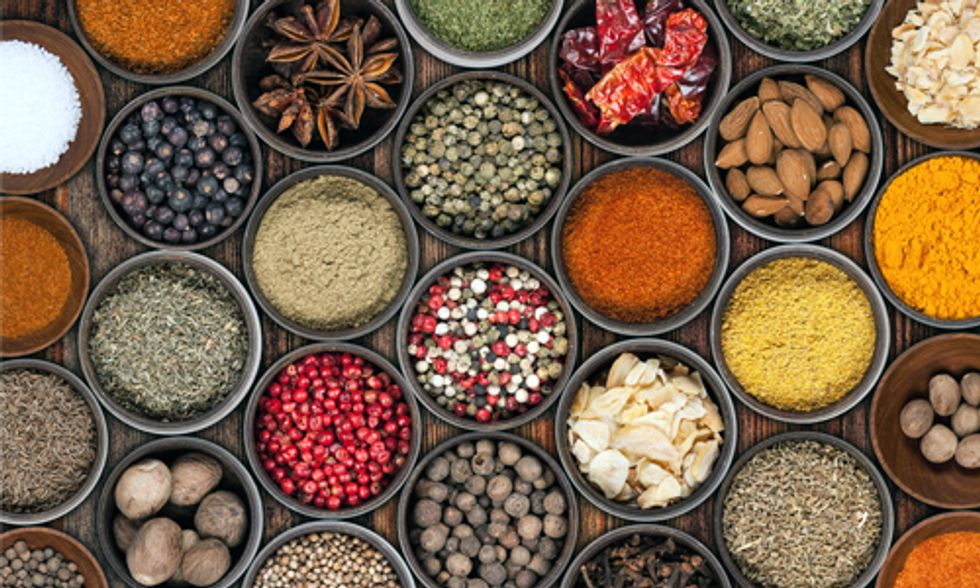 Photo credit: Shutterstock
Although the workbook itself is geared primarily to seed growers, the integrity of our seed supply is important to all of us. Contamination of seed planted by organic farmers will result in GE DNA in organic food and feed. This is an economic loss for the farmer, because buyers may refuse to purchase contaminated seed. Wide-scale contamination of our seed supply can destroy the genetic purity of seed varieties used by organic farmers. The workbook claims "OSGATA's membership believes that contamination of organic seed by GE seed constitutes irreparable harm to the organic seed industry by undermining the integrity of organic seed."
How do crops become contaminated?
There are many ways that GE DNA can find its way into other crops. During the growing season, pollen from a GE crop can travel long distances and pollinate organic crops. To help prevent this, some seed companies require seed crops to be at least 2 miles from any corn plantings, to ensure purity of the seed. Gene flow can occur as seeds are dispersed to new areas by wind, water, and animals. Another important source of GE contamination is through seed mixing. This can occur in the equipment used during planting and harvest, or during transport and storage of the harvested crop.
Why is contamination a threat?
The spread of GE DNA can happen quickly. Within a year of the release of GE alfalfa, contamination was found in the non-GE plantings of alfalfa.
Possible sources of GE contamination can be difficult to identify. For example, test plots of unapproved GE crops can be a source of unknown and unsuspected GE DNA. Before crops are deregulated and commercialized, they are field tested at undisclosed locations. More than 8,000 field trials have been planted, throughout the U.S., often near seed producing areas. Farmers may have no idea that a new experimental crop is being tested near their farm.
If genetic contamination from test plots does occur, it may be impossible to detect. Testing for GE crops is based on detecting the novel DNA that has been inserted, or the proteins made from that DNA. Testing laboratories can use DNA sequences of the approved, deregulated crops, but they do not have access to the DNA sequences of unapproved varieties being grown in field tests. Since laboratories can only test for known DNA sequences, they may be unable to detect contamination that occurs from crops in test plots. Since the location of the test plots is secret, farmers may not even be aware of the need to test. Contamination can become widespread before it is detected.
All crops are at risk of contamination, but seed crops are particularly at risk, because the GE DNA in the seed will carry over to the food crop as well. After GE crops are commercialized, they may be grown anywhere, even near seed crops, and farmers who grow them are not required to notify their neighbors.
How can risk be mitigated?
Growers of organic seed crops are taking a pro-active stance to prevent contamination. They are educating themselves about prevention methods, implementing management practices, and testing their own seed crops. The National Organic Standards Board has discussed seed purity, and plans to continue working on it.
Consumers can support these efforts by purchasing organic food and garden seeds. This is particularly important for corn, canola (and canola oil), soybeans, beets (and beet sugar), and squash.
Farmers and consumers depend on the integrity of organic seed stocks. Without action, organic seed stocks could be permanently contaminated with GE DNA.
EcoWatch Daily Newsletter
Pexels
By Tim Lydon
Climate-related disasters are on the rise, and carbon emissions are soaring. Parents today face the unprecedented challenge of raising children somehow prepared for a planetary emergency that may last their lifetimes. Few guidebooks are on the shelves for this one, yet, but experts do have advice. And in a bit of happy news, it includes strategies already widely recognized as good for kids.
Pexels
Be it Nina Simone and James Brown for civil rights, Joni Mitchell and Marvin Gaye for the environment, or Jackson Browne and Buffalo Springfield for nuclear disarmament, musicians have long helped push social movements into the limelight.
Yulia Lisitsa / iStock / Getty Images Plus
Collagen is the most abundant protein in your body.
It is the major component of connective tissues that make up several body parts, including tendons, ligaments, skin, and muscles.
Greenpeace activists unfurl banners after building a wood and card 'oil pipeline' outside the Canadian High Commission, Canada House, to protest against the Trudeau government's plans to build an oil pipeline in British Colombia on April 18, 2018 in London. Chris J Ratcliffe / Getty Images
By Jessica Corbett
In an open letter to Canadian Prime Minister Justin Trudeau and Deputy Prime Minister Chrystia Freeland, 42 Nobel laureates implored the federal government to "act with the moral clarity required" to tackle the global climate crisis and stop Teck Resources' proposed Frontier tar sands mine.
Mapping Urban Heat through Portland State University /
video
Concrete and asphalt absorb the sun's energy. So when a heat wave strikes, city neighborhoods with few trees and lots of black pavement can get hotter than other areas — a lot hotter.