Protecting Organic Seeds From GMO Contamination
Organic seed should be free of genetically engineered (GE) DNA, because organic regulations prohibit genetic engineering. Unfortunately, organic crops are threatened by inadvertent contamination from GE crops. In response to the threat, the Organic Seed Growers and Trade Association (OSGATA) published a workbook, Protecting Organic Seed Integrity: The Organic Farmer's Handbook to GE Avoidance and Testing.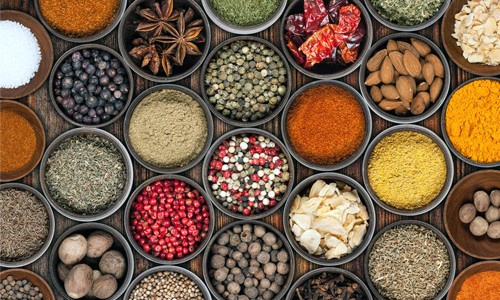 Photo credit: Shutterstock
Although the workbook itself is geared primarily to seed growers, the integrity of our seed supply is important to all of us. Contamination of seed planted by organic farmers will result in GE DNA in organic food and feed. This is an economic loss for the farmer, because buyers may refuse to purchase contaminated seed. Wide-scale contamination of our seed supply can destroy the genetic purity of seed varieties used by organic farmers. The workbook claims "OSGATA's membership believes that contamination of organic seed by GE seed constitutes irreparable harm to the organic seed industry by undermining the integrity of organic seed."
How do crops become contaminated?
There are many ways that GE DNA can find its way into other crops. During the growing season, pollen from a GE crop can travel long distances and pollinate organic crops. To help prevent this, some seed companies require seed crops to be at least 2 miles from any corn plantings, to ensure purity of the seed. Gene flow can occur as seeds are dispersed to new areas by wind, water, and animals. Another important source of GE contamination is through seed mixing. This can occur in the equipment used during planting and harvest, or during transport and storage of the harvested crop.
Why is contamination a threat?
The spread of GE DNA can happen quickly. Within a year of the release of GE alfalfa, contamination was found in the non-GE plantings of alfalfa.
Possible sources of GE contamination can be difficult to identify. For example, test plots of unapproved GE crops can be a source of unknown and unsuspected GE DNA. Before crops are deregulated and commercialized, they are field tested at undisclosed locations. More than 8,000 field trials have been planted, throughout the U.S., often near seed producing areas. Farmers may have no idea that a new experimental crop is being tested near their farm.
If genetic contamination from test plots does occur, it may be impossible to detect. Testing for GE crops is based on detecting the novel DNA that has been inserted, or the proteins made from that DNA. Testing laboratories can use DNA sequences of the approved, deregulated crops, but they do not have access to the DNA sequences of unapproved varieties being grown in field tests. Since laboratories can only test for known DNA sequences, they may be unable to detect contamination that occurs from crops in test plots. Since the location of the test plots is secret, farmers may not even be aware of the need to test. Contamination can become widespread before it is detected.
All crops are at risk of contamination, but seed crops are particularly at risk, because the GE DNA in the seed will carry over to the food crop as well. After GE crops are commercialized, they may be grown anywhere, even near seed crops, and farmers who grow them are not required to notify their neighbors.
How can risk be mitigated?
Growers of organic seed crops are taking a pro-active stance to prevent contamination. They are educating themselves about prevention methods, implementing management practices, and testing their own seed crops. The National Organic Standards Board has discussed seed purity, and plans to continue working on it.
Consumers can support these efforts by purchasing organic food and garden seeds. This is particularly important for corn, canola (and canola oil), soybeans, beets (and beet sugar), and squash.
Farmers and consumers depend on the integrity of organic seed stocks. Without action, organic seed stocks could be permanently contaminated with GE DNA.
A coalition of conservation groups and others announced Thursday that a historic number of comments and petitions of support have been submitted to the U.S. Department of the Interior in support of Bears Ears National Monument. Despite the entirely inadequate 15-day comment period ending on May 26, more than 685,000 comments in support of Bears Ears National Monument have been collected.
Keep reading...
Show less
Rink Glacier in western Greenland, with a meltwater lake visible center. NASA/OIB
Scientists have had their eyes on Greenland as its iconic glaciers have begun disappearing due to a warming climate. But, what they didn't expect to see was a whole new type of melting.
Keep reading...
Show less
Mountain View Fire
By Lena Moffitt
An oil tanker in Mead, Colorado exploded, killing one and injuring three on Thursday. Authorities are continuing to investigate the cause of the explosion.
Keep reading...
Show less
Banner created by Alliance for Climate Education
Keep reading...
Show less
Twenty-two GOP senators sent a letter Thursday urging Donald Trump to pull out of the Paris agreement. They argued remaining in the deal could "upend" the administration's ability "to fulfill its goal of rescinding the Clean Power Plan."
Keep reading...
Show less
By Cheryl Johncox
The Federal Energy Regulatory Commission (FERC) rejected on Thursday Energy Transfer Partners' request to resume horizontal directional drilling at two sites for its Rover fracked gas pipeline. This rejection comes after numerous leaks into Ohio's wetlands, and Clean Air and Clean Water act violations. FERC has halted the process at only eight locations of the 32 where drilling is taking place under Ohio's wetlands and streams.
Keep reading...
Show less
By Nadia Prupis
A majority of people in eight countries say they are ready to change their lifestyles if it would prevent climate catastrophe, a survey on global threats released Wednesday found.
Keep reading...
Show less
May. 25, 2017 01:55PM EST
Bill Maher is sick of billionaires' obsession with Mars, more like "Mars-a-Lago," he said.
In a new animation produced by ATTN:, the popular talk show host of Real Time, discusses the perils of our planet, including how "climate change is killing us."
Keep reading...
Show less