This website uses cookies to ensure you get the best experience while browsing it. By clicking 'Got It' you're accepting these terms.
Proposed Consumer Product Regulation Will Protect the Most Vulnerable from Health Threats
Jul. 27, 2012 11:30AM EST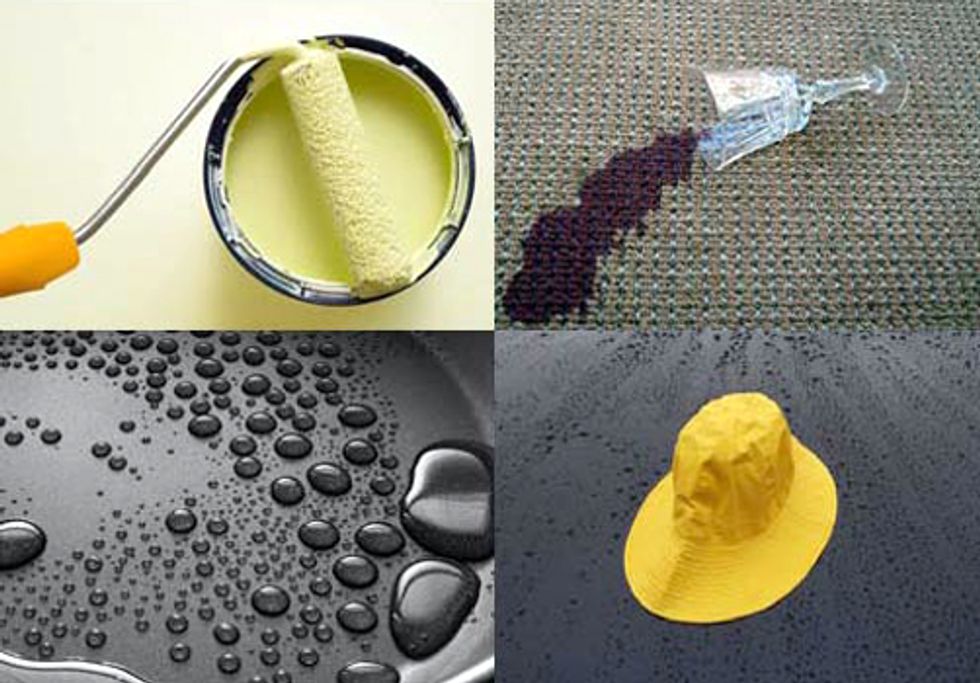 California's Department of Toxic Substances Control (DTSC) unveiled a groundbreaking, proposed regulation today—the Safer Consumer Product regulation—aimed at protecting consumers from the health risks of toxic ingredients in everyday products while promoting innovation by California businesses. We say it's about time.
Together as Californians for a Healthy and Green Economy (CHANGE), we have been working diligently over the last four years to ensure that these regulations meet their full potential to protect all Californians, especially children, communities of color, workers and others who are most vulnerable to health threats from toxic chemicals. CHANGE is a diverse coalition of organizations representing families, consumers, workers, doctors, scientists, fenceline communities and health affected groups. Our mission is to create a better system for regulating toxic chemicals in California. We want green jobs that not only benefit the economy but also workers, our communities and our environment.
Today, we are hopeful that with the release of this draft regulation, California is taking an important step towards creating safe product rules that will be a national model.
For too long, manufacturers have put toxic chemicals in everyday products, with no accountability for their hazards to people or the environment.
For too long, workers, low income communities and communities of color have been forced to bear an unequal burden of chemical exposure.
For too long, the public has been asked to suffer through increasing rates of disease and environmental degradation.
And for too long, we've been forced to live with the fact that all of us are carrying a cocktail of toxic and untested chemicals in our bodies knowing that the federal government is powerless to act due to weak and outdated chemical laws.
This program's approach is very different from the way that chemicals are currently regulated. Instead of debating over how much of a toxic chemical is safe, this program will instead require that manufacturers look for safer alternatives.
"This approach is most welcome and long overdue. For decades, when health threats from a chemical in consumer products would surface, industry would simply replace the toxic substance with new risky and untested chemicals. With these new rules, we will finally break free of this toxic shell game," said Kathryn Alcántar from the Center for Environmental Health.
Davis Baltz of Commonweal said, "We fully support the robust list of chemicals that will be addressed through this program. This is a key component of the program.  This list is based on scientific evidence and documentation from recognized authoritative bodies and will send clear market signals to manufacturers that these chemicals are 'on notice' because there is evidence of harm but too little information is known about them."
"We are encouraged that the program is working to address real world exposure scenarios. The fact is, we aren't just exposed to one chemical at a time but rather to a multitude of chemicals all at once—in the products we use, in the air we breathe, in the food we eat and the water we drink. By acknowledging and trying to address these cumulative exposures, the state will be breaking new and important ground," said Andria Ventura of Clean Water Action.
Gretchen Lee Salter of Breast Cancer Fund said, "If a program like this had been in place years ago, we wouldn't be wondering if the chemicals used to replace bisphenol (BPA) in can linings and baby bottles are safe enough. We wouldn't have to pressure manufacturers to get formaldehyde out of baby shampoo. And manufacturers certainly wouldn't be using known carcinogens as replacements to banned flame retardants."
Ana Mascareñas of Physicians for Social Responsibility-Los Angeles said, "There is certainly much work to be done. The devil is in the details and we'll be spending time combing through the regulations with a fine toothed comb to make sure that this program is living up to its full potential."
"We are overexposed to dangerous chemicals that not only impact us, but are impacting future generations. The time is now for the state to protect us from dangerous chemicals," said Dan Jacobson of Environment California.
CHANGE has worked hard to remind DTSC that workers are consumers too. Dorothy Wigmore of Worksafe explained that "workers make and use consumer products, like cleaners. Their exposures to them are higher than other users. So they need to be visible in the regulations, and chemicals they work with often—ones that cause asthma and allergies, for example, need to be on that list."
These regulations are an important step towards a greener economy, healthier people and a less toxic environment in California. We thank DTSC for its tireless work over the last four years. We look forward to continuing our work with DTSC and the administration to protect all Californians and create a healthy and green economy.
Visit EcoWatch's AIR and BIODIVERSITY pages for more related news on these topics.
EcoWatch Daily Newsletter
The Ernest N. Morial Convention Center in New Orleans, Louisiana has been converted to a 1,000-bed field hospital for coronavirus patients to alleviate stress on local hospitals. Chris Graythen / Getty Images
An area in Louisiana whose predominantly black and brown residents are hard-hit by health problems from industry overdevelopment is experiencing one of the highest death rates from coronavirus of any county in the United States.
A woman lies in bed with the flu. marka/Universal Images Group via Getty Images
A central player in the fight against the novel coronavirus is our immune system. It protects us against the invader and can even be helpful for its therapy. But sometimes it can turn against us.
Several flower species, including the orchid, can recover quickly from severe injury, scientists have found. cunfek / iStock / Getty Images Plus
Calling someone a delicate flower may not sting like it used to, according to new research. Scientists have found that many delicate flowers are actually remarkably hearty and able to bounce back from severe injury.
A Boeing 727 flies over approach lights with a trail of black-smoke from the engines on April 9, 2018. aviation-images.com / Universal Images Group via Getty Images
With global air travel at a near standstill, the airline industry is looking to rewrite the rules it agreed to tackle global emissions. The Guardian reports that the airline is billing it as a matter of survival, while environmental activists are accusing the industry of trying to dodge their obligations.
A National Guard member works on election day at a polling location on April 7, 2020 in Madison, Wisconsin. Andy Manis / Getty Images.
ByJulia Baumel
The outbreak of COVID-19 across the U.S. has touched every facet of our society, and our democracy has been no exception.