Progress Check: COP21 Week One

We said we would make history at this year's UN COP21 climate conference. We never said it would be easy.
I've been in Paris this week to meet with government leaders, negotiators and civil society activists from all over the world taking part in talks on a global agreement to address the climate crisis. Five days on, so much is still in the balance, but three things are clear.
First, this is no ordinary COP meeting. The level of energy and intensity around these negotiations is extraordinary. Regardless of where people have come from, they've come with a tremendous sense of purpose and it shows in the focused discussions happening at every level. Tremendous credit is due to French President Francois Hollande, Foreign Minister and COP President Laurent Fabius, the city of Paris and the French team here as a whole for their tact and expert diplomacy in reaching this point and keeping discussions moving forward between parties with very different agendas, especially with these talks coming so quickly on the heels of the Nov. 13 tragedy. Still, so many options are on the table and so much is at stake—and everyone involved knows it.
Second, there are great reasons for hope. It's hard to imagine a better opening for COP21 than the speeches we saw on Leaders Day from the likes of President Obama and UN Secretary-General Ban Ki-moon, which ensured talks began with positive momentum. In particular, the statement from the U.S. that reviews of country commitments should be binding will likely keep important options on the table that would not have been without it.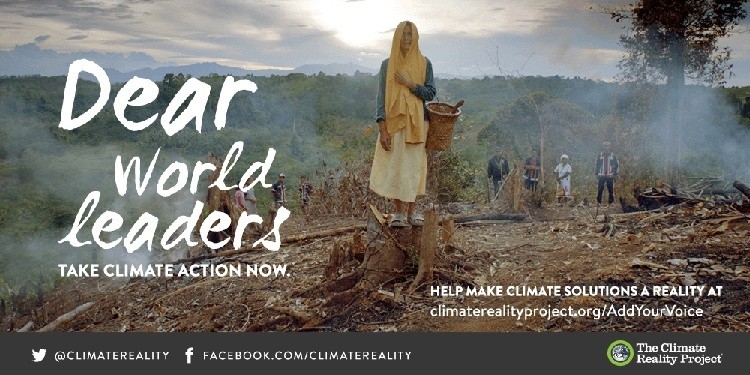 Plus, big announcements like the African Union's plan to develop at least 10 GW of renewable energy before the end of the decade and India inaugurating a grand alliance of 120 countries working together to expand solar around the globe have kept the momentum building. At the same time, we've already seen that some issues are simply too contentious to resolve in only a week of negotiations. It'll be up to the major government ministers arriving next week to take some brave steps to keep things moving forward.
Third, questions of the different responsibilities of developed and developing nations and who will help pay for low-carbon initiatives in emerging economies remain the major obstacles to a global agreement. The goal is for negotiators to produce a draft agreement by this afternoon that can be finalized for government ministers by Saturday evening. But with such limited time and key issues still to be resolved in order to bridge different country's positions, there is significant work still to be done.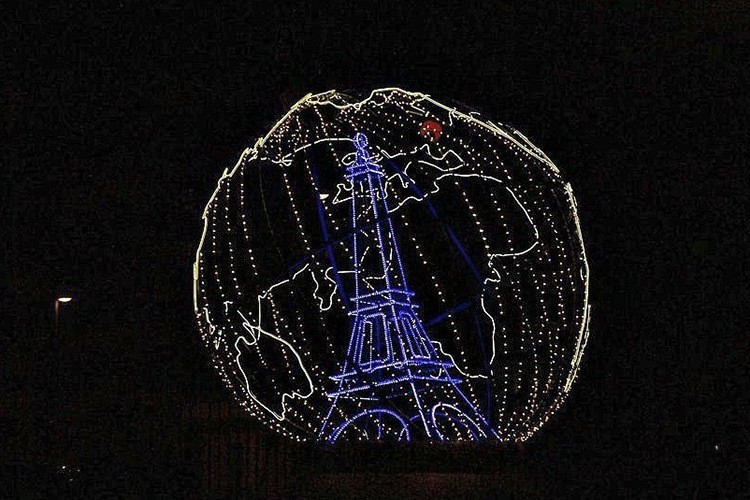 Even with these obstacles in front of us, the discussions I've had with ministers in private and the determination I've seen from negotiators in public gives me hope that a breakthrough is coming. The urgency of our task and where we need to go are not in question. What's left is to resolve how we'll get there. And this week, I believe we will.
YOU MIGHT ALSO LIKE
Leonardo DiCaprio: 'Do Not Wait Another Day' to Move to 100% Renewable Energy
Carl Pope: Cities Can Lead … Cities Want to Lead … So Let them!
Kick Big Polluters Out to Stop Corporate Capture of COP21
10 Cities Win C40 Award for Leading the Fight Against Climate Change
www.facebook.com
Keep reading...
Show less
Scott Pruitt testifies during his Senate confirmation hearing for EPA administrator, January 2017.
The U.S. Environmental Protection Agency's (EPA) chief of staff pressured the leader of its Board of Scientific Counselors to change her congressional testimony to downplay the impact of the agency's mass dismissal of scientists from the board, the New York Times reports.
Keep reading...
Show less
By Jason Mark
Sequoiadendron giganteum. That's the scientific name for the giant sequoia: the mammoth trees found in California's Sierra Nevada that are the largest organisms on Earth, and among the longest-lived. Biologists estimate that about half of all sequoias live in Giant Sequoia National Monument, a 328,000-acre preserve in the Southern Sierra Nevada established by President Clinton in 2000.
Now that national monument is in jeopardy.
Keep reading...
Show less
By Andy Rowell
Donald Trump this week is launching an "energy week," pushing the argument that the U.S. will become a net exporter of oil and gas.
The president and his cronies are talking about a new era of "U.S. energy dominance," which could stretch for decades to come. However, no one believes the president anymore.
Keep reading...
Show less
UN
By Colleen Curry
The United Nations has designated 23 new sites around the world to its World Network of Biosphere reserves—stunning natural landscapes that balance environmental and human concerns and strive for sustainability.
The forests, beaches and waterways were added to the list this year at the International Coordinating Council of the Man and the Biosphere Programme meeting in Paris earlier this month.
Keep reading...
Show less
Jun. 26, 2017 01:48PM EST
www.elysee.fr
By Andy Rowell
There is a growing feeling within European capitals that a quiet, but deeply positive, revolution is happening under Emmanuel Macron in France.
Macron's opinion poll rating is high, especially boosted in how the young French president has reacted to Donald Trump on the international stage.
Keep reading...
Show less
Jun. 26, 2017 12:32PM EST
www.facebook.com
Keep reading...
Show less
Jun. 26, 2017 02:46PM EST
Keep reading...
Show less
Jun. 26, 2017 03:34PM EST
www.youtube.com
According to Bloomberg, "SeaWorld Entertainment Inc. received a subpoena earlier this month from regulators investigating disclosures and public statements by executives, including comments about the Blackfish documentary that caused a public backlash against the confinement of orcas.
Keep reading...
Show less


Get EcoWatch in your inbox