Princeton Study: Up to 900,000 Abandoned Oil and Gas Wells Pollute Pennsylvania's Air
Jun. 19, 2014 11:22AM EST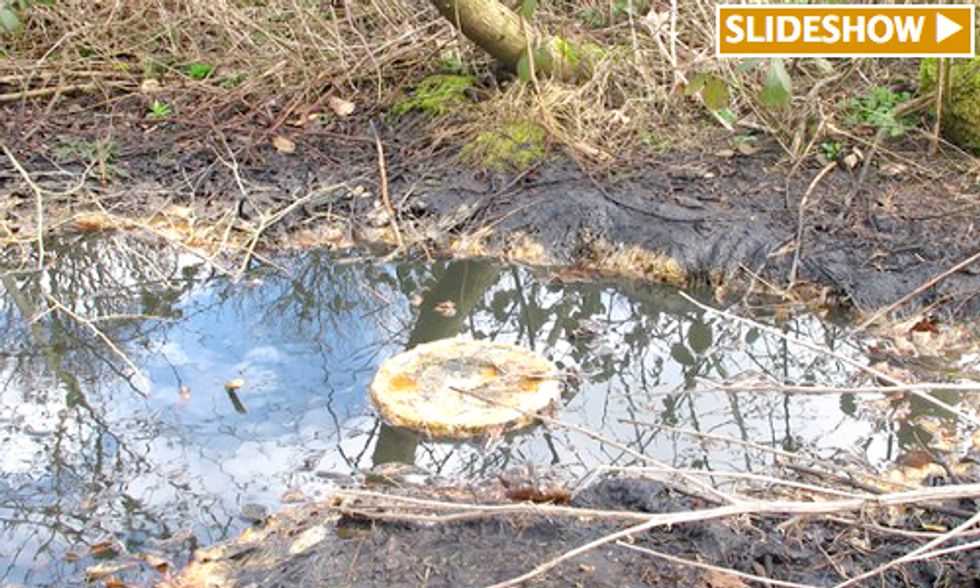 Pennsylvania already has a fracking problem groups struggle to inspire politicians to address. Now, a Princeton University study shows that hundreds of thousands of abandoned oil wells are adding to the state's pollution.
CO2, Methane, and Brine Leakage through Subsurface Pathways: Exploring Modeling, Measurement and Policy Options is a first-of-its-kind study from Mary Klang that describes how abandoned oil wells serve as leakage pathways for carbon dioxide, methane, brine and more.
Based on records, Kang estimates that between 280,000 and 970,000 abandoned wells account for 4 to 13 percent of the state's methane emissions.
[slideshow_deploy id='346869']
Three of the 19 wells measured by the team are considered high emitters. Leakage was found in both plugged and unplugged wells.
"Existing well abandonment regulations in Pennsylvania do not appear to be effective in controlling methane emissions from AOG [abandoned oil and gas] wells," Kang writes in her abstract.
"As a mitigation strategy, inclusion of gases emitted from AOG wells in Pennsylvania's Alternative Energy Portfolio Standard may be valuable for both promoting capture and possible use of the gas as well as for reporting and monitoring of these wells."
EcoWatch Daily Newsletter