Princeton Professor: We Treat Carbon Like 'Demonization of the Poor Jews Under Hitler'
Jul. 15, 2014 03:33PM EST
Climate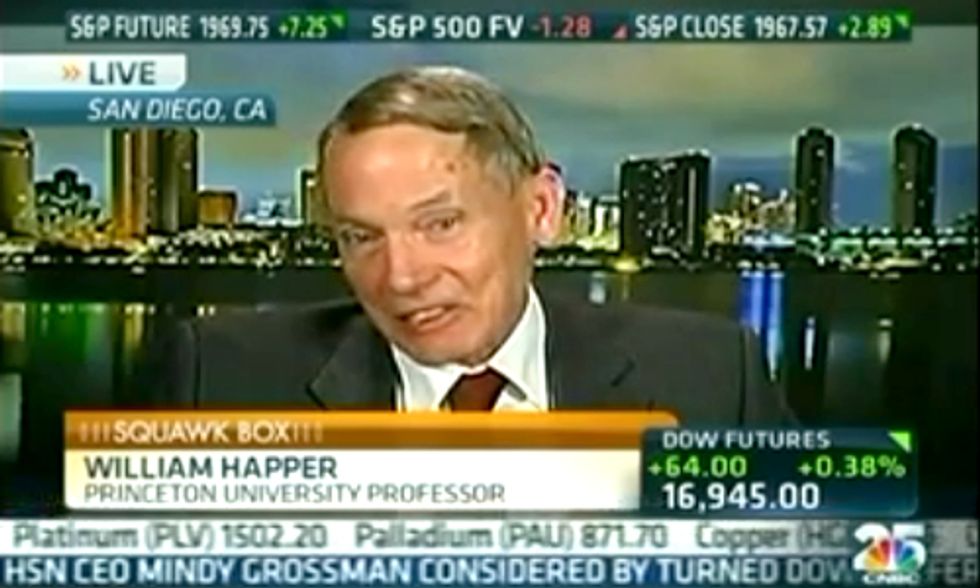 There must be some secret contest among climate deniers to see who can think of and utter the most ridiculous comments during interviews and debates.
How else do you explain calling climate reports "perverse," comparing climate science to dinosaur extinction or simply laughing about the topic?
If members of the denial club are, in fact, trying to outdo one another, give the current lead to William Happer, the physics professor at Princeton University who actually saw it fit to go on CNBC's Squawk Box and say that some of us treat carbon dioxide the way Adolf Hitler treated Jewish people.
"The demonization of carbon dioxide is just like the demonization of the poor Jews under Hitler," Happer said in the video posted by Media Matters for America. "Carbon dioxide is actually a benefit to the world, and so were the Jews."
That's certainly one way to look at it, professor.
The comment was in response to Squawk co-host Andrew Ross Sorkin's mention of similar comments Happer made five years ago.
Be cautioned if you disagree with Happer, though. He just might treat you like Sorkin and instruct you to "shut up" before making another off-base comparison tying the warming planet to one of the most horrific dictatorships the world has ever seen.
EcoWatch Daily Newsletter
Related Articles from EcoWatch