Prince Charles Encourages Expansion of Renewables For Energy Institute's Centennial Celebration
Jul. 01, 2014 11:21AM EST
Business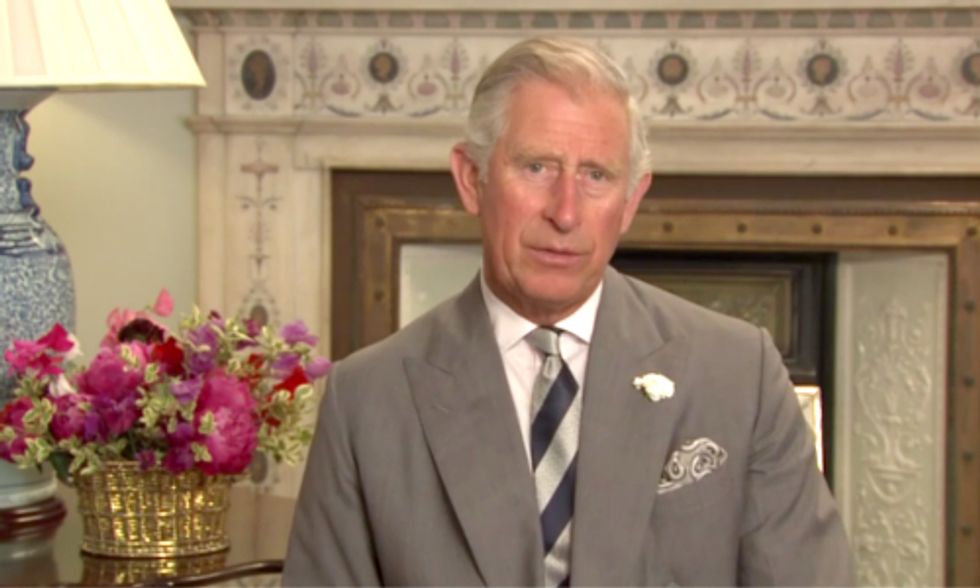 The Energy Institute's centennial celebration received a royal salute Tuesday from none other than His Royal Highness The Prince of Wales Prince Charles.
The Prince issued a six-minute video in support of the United Kingdom's professional body for the energy industry. He lauds its accomplishments and professionalism, but also calls for the organization to promote renewable energy and the technologies that allow it to be deployed.
It's a well-timed message for an organization that began 100 years ago with roots in the Institution of Petroleum Technologists and undoubtedly includes plenty of fossil-fuel representation among the 19,000 employees and 250 companies it supports.
'The central argument [of the circular economy] is that all of the atoms and molecules that we require are already in existence," His Royal Highness said. "We just need them in different locations and different combinations. The challenge is to redesign the supply chain, develop innovative technologies and generate sufficient renewable energy to use and reuse those molecules, so that we have the closed loops we need as our population grows."
The UK's solar industry installed 1.1 gigawatts in this year's first quarter. Additionally, groups like 10:10 Solar Schools and Good Energy are dedicated to bringing clean energy to schools across the country. Just two weeks ago, the UK and China entered their first-ever climate change agreement.
As part of the EI's centenary celebrations, the EI presented the Prince with an honorary fellowship recognizing his contributions in promoting sustainability for more than four decades. He joins his father, His Royal Highness The Duke of Edinburgh, and 70 other professionals in energy, government and academia. 
"Energy plays a part in everyday life and the development of a safe, sustainable and affordable energy system is crucial to our modern way of life. We all need to respond to the challenges that lay ahead with a clear understanding of the issues involved," EI President Ian Marchant said in a statement. "I welcome His Royal Highness' contribution to the debate and hope this will inspire others to become more active in advancing the solutions we need for the benefit to society as a whole."
EcoWatch Daily Newsletter