Pressured by Big Utilities, 'Sunshine State' Ends Solar Incentive
Nov. 26, 2014 04:59PM EST
Climate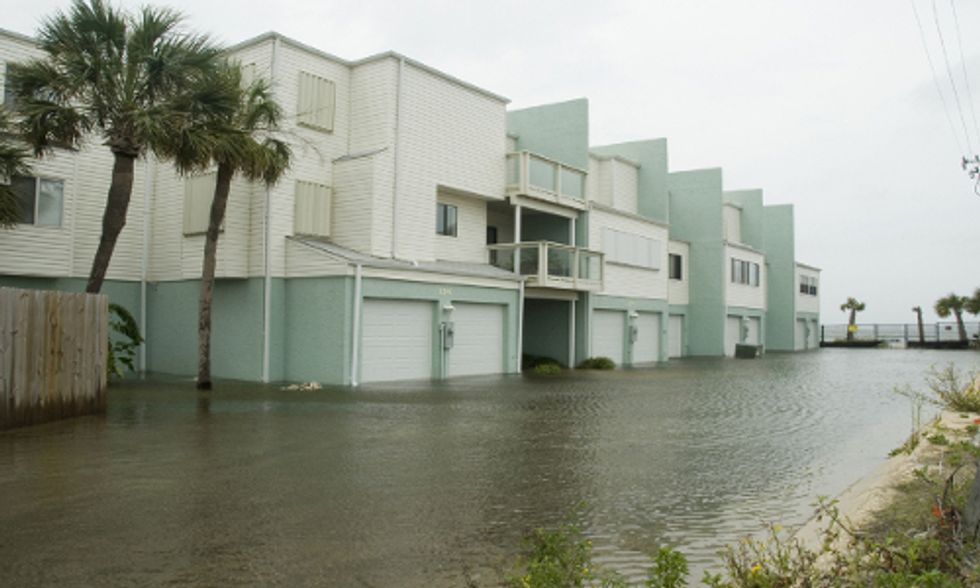 Florida's official state nickname is "The Sunshine State." But the state is doing its best to make that title seem ironic.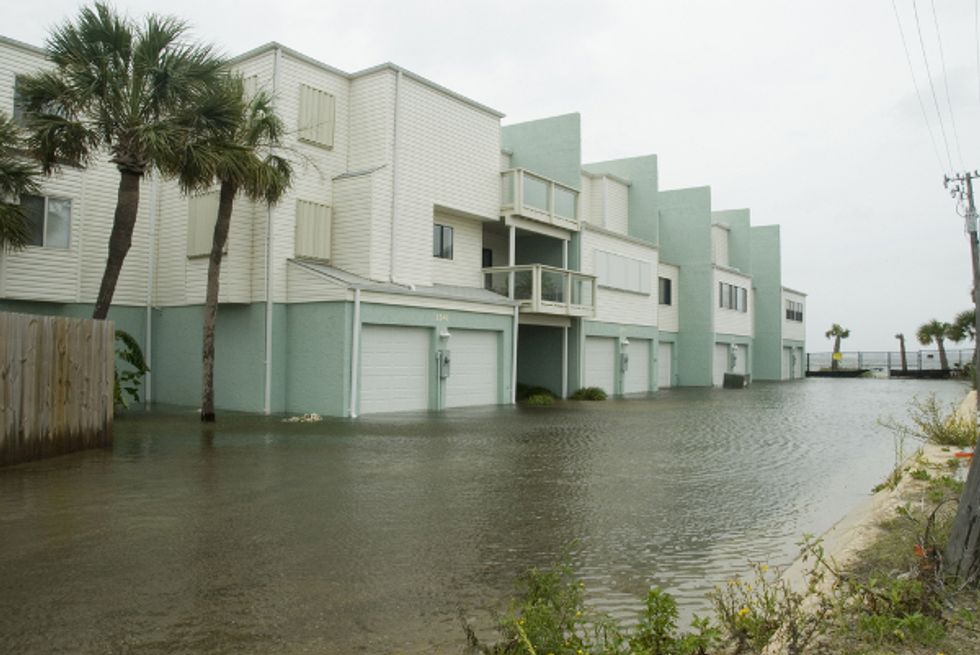 Photo credit: Shutterstock
With its legendary sunny climate, it's perfectly positioned to generate much of its power from solar energy and help address climate change—something it's particularly vulnerable to, given its exposure to rising sea levels and hurricanes. But yesterday its regulatory Public Service Commission (PSC) voted 3-2 to give in to utility industry pressure to eliminate its solar installation incentives and to weaken its clean energy standards by slashing its energy efficiency programs.
"State regulators on Tuesday approved proposals to gut Florida's energy-efficiency goals by more than 90 percent and to terminate solar rebate programs by the end of 2015, giving the investor-owned utilities virtually everything they wanted," wrote Tampa Bay Times reporter Ivan Penn.
"It's not the direction I want to go in," said commissioner Lisa Edgar, one of the two dissenters. "I am uncomfortable going to the reduced goals. It is a policy and it is a statement, as a state, of what our energy policies are."
Apparently, the statement is that Florida doesn't have the will to utilize its natural assets or move toward energy efficiency if someone's profit is threatened.
"It's a very sad day for the state of Florida," Stephen Smith, executive director of the Southern Alliance for Clean Energy (SACE), told the Tampa Bay Times. "It's completely inconsistent with what the other states are doing. We believe there may have been laws broken today by not setting goals. We as an organization are going to try to find every outlet possible to continue to fight."
And Kelly Martin, senior Florida representative for the Sierra Club, said, "Today, the PSC failed Florida families by caving to big polluters. Florida already ranks in the bottom half of the nation for energy efficiency, and now will only fall farther behind, costing families and businesses in the process."
According to SACE, the rollbacks will result in an 87-99 percent reduction in customer energy savings, while enhancing utility company profits.
SACE and Earthjustice, which is representing it, issued a joint statement, saying, "The historic rollbacks in conservation goals approved today by the Florida PSC are bad news for customers—especially those on lower incomes. During the proceeding, SACE showed that higher levels of energy efficiency cost less than building new, more costly power plants. Instead of siding with customers, the PSC sided with monopoly utility shareholders, once again, by setting meager goals that promote the construction of new power plants—which earn the companies a hefty profit, while leaving fewer opportunities for customers to lower energy use and save money on bills."
The commissioners did agree to hold workshops on ways to encourage solar energy adoption following the ending of the rebate program. Meanwhile, they green-lighted a Duke Energy proposal for a $1.5 billion natural gas plant to replace a closed nuclear plant that broke during an upgrade/maintenance project and a pair of coal plants the company is phasing out.
"The moves by Florida utilities come as the ground beneath them continues to shift, threatening their business model," said the Tampa Bay Times. "Increasingly, they are in need of ways to thwart the growing impact of rooftop solar and battery storage technology that could give more consumers energy independence. And the utilities know it all too well. What the rest of the world admiringly calls renewable energy and conservation, the utilities call 'disruptive' technologies. The financial risks created by disruptive challenges include declining utility revenues, increasing costs and lower profitability, particularly over the long-term, according to a report written for the Edison Electric Institute, which represents all U.S. investor-owned utilities."
Florida joins states like Ohio, which froze its clean energy standards in June and is on track to repeal them, and Arizona, which imposed a fee on those installing rooftop solar, in moving backward in its energy policies.
YOU MIGHT ALSO LIKE
Solar Energy Could Power America 100 Times Over
Top 10 States Leading the U.S. in Solar Energy Growth
South Florida Wants to Split State Over Climate Change, Become 51st State
EcoWatch Daily Newsletter