Pressure Mounts for EPA to Protect Children From Pesticides
Jul. 26, 2013 01:24PM EST
Health + Wellness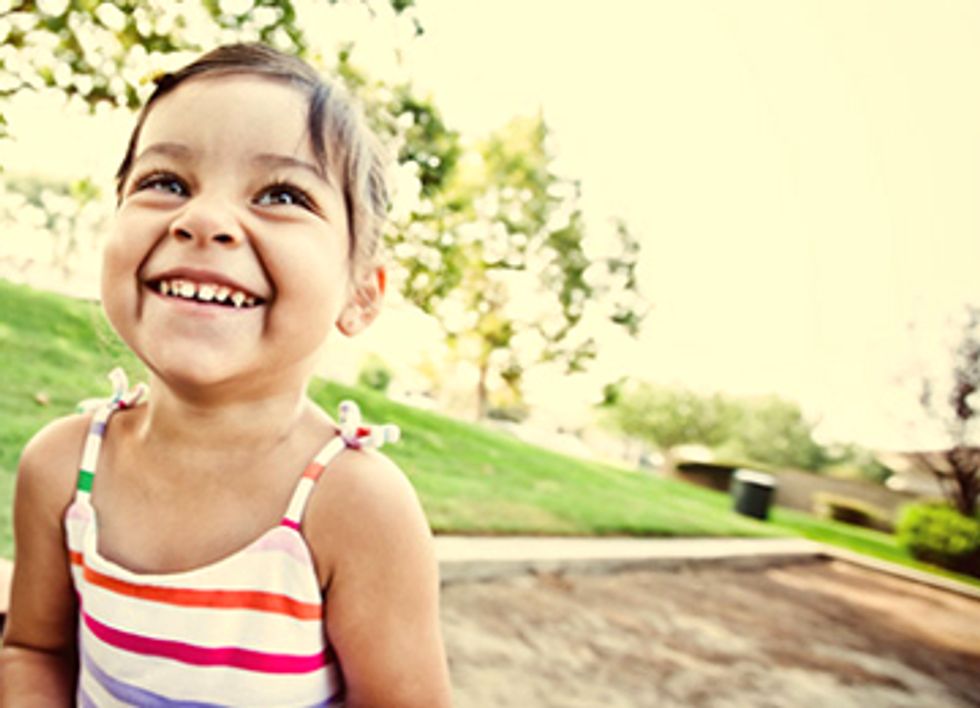 By Laura Beans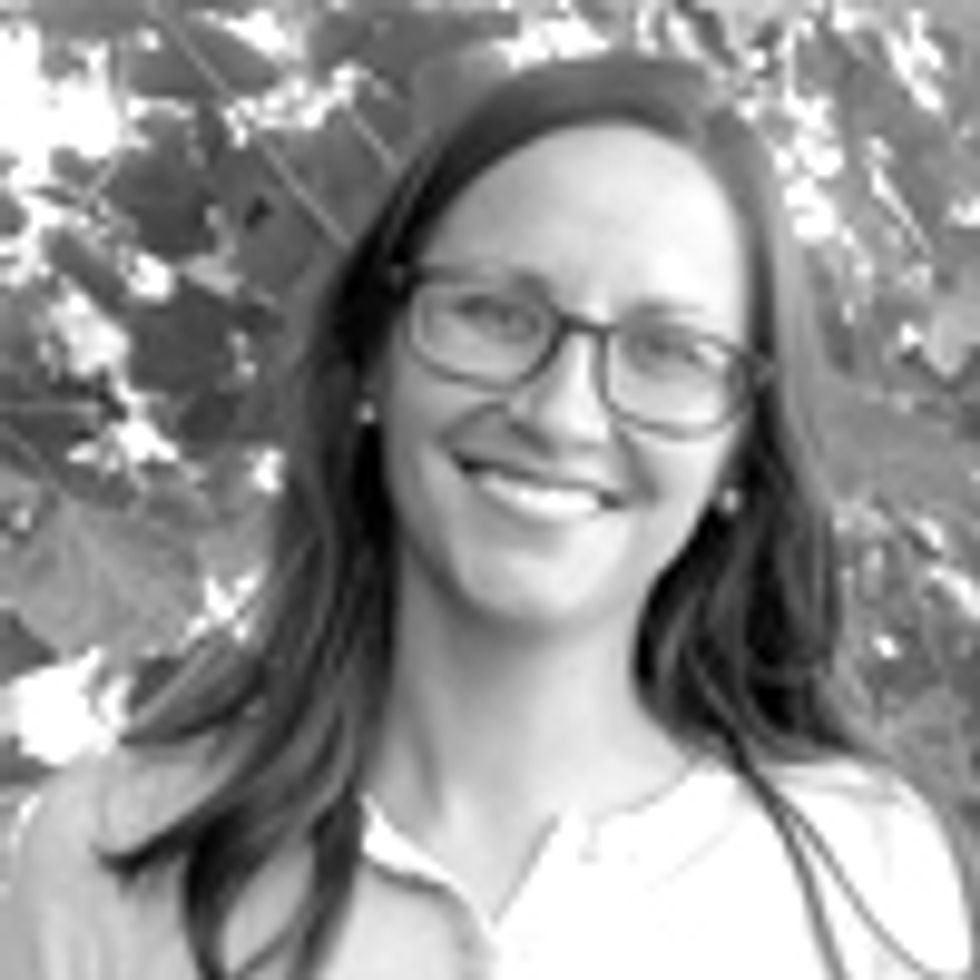 An estimated 5.1 billion pounds of pesticides are applied to agricultural crops annually in the U.S. The nation's children continually face the greatest threat of health risks when exposed to toxic pest control chemicals. Adverse health effects from early life pesticide exposure are real, and potentially serious. Studies have linked pesticide exposure to falling IQs, ADHD, learning disabilities, asthma, birth defects and—in some cases—cancer.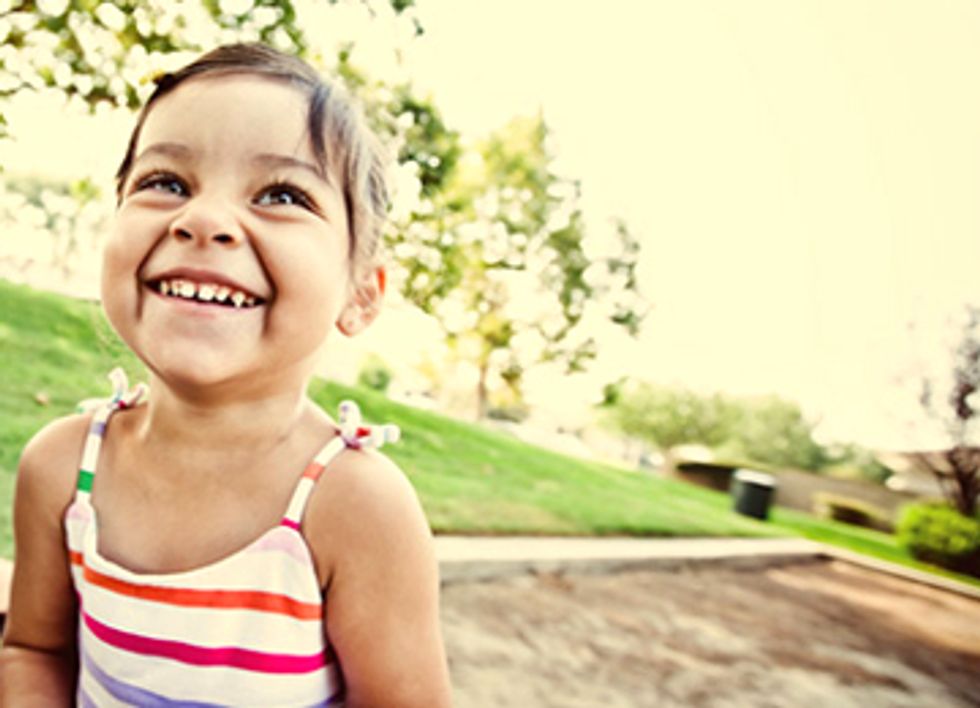 According to Pesticide Action Network, during the first seven years of their lives children are the most vulnerable to the lingering effects pesticides exposure.
"Children have smaller bodies, they engage in hand-to-mouth behaviors, and they can't break down toxins as well as adults, so they are especially vulnerable to pesticide exposures," said Barbara Gottlieb, director of environment and health at Physicians for Social Responsibility. "The pesticides detected in drift monitoring are some of the most hazardous—chlorpyrifos, diazinon, endosulfan—and are associated with serious health effects, so preventive action is really critical."
On Wednesday, a coalition of farmworker, public health and conservation advocates filed a challenge in the Ninth Circuit U.S. Court of Appeals to force the U.S. Environmental Protection Agency (EPA) to protect children from unsafe exposures to toxic pesticides.
The challenge was filed by Pesticide Action Network, Farmworker Justice, EarthJustice, Physicians for Social Responsibility, United Farmworkers and Piñeros y Campesinos Unidos del Noroeste.
According to Earthjustice, the legal action seeks an answer to a petition that the advocates filed with the agency in 2009, urging the EPA to set safety standards protecting children who grow up near farms from the harmful effects of pesticide drift.
"It is not acceptable that our own government has so little regard for the health of our children," said Janette Brimmer, an Earthjustice attorney representing the coalition. "The government hasn't even bothered to prepare a response to our requests."
The 2009 petition asked the EPA to immediately adopt no-spray buffer zones around homes, schools, parks and daycare centers for the most dangerous and drift-prone pesticides. In the nearly four years since the petition was filed, the EPA has not responded or taken action.
"It breaks my heart as a mother, to know there is nothing I can do to protect my child and other children from the harmful effects of these pesticides that are allowed to drift into our homes," said Bonnie Wirtz, a Minnesota mother who endured negative health effects when chlorpyrifos drifted into her home as it was sprayed on a nearby alfalfa field. "I would love to see EPA finally take action to protect all of our children and grandchildren from harm."
In 1996, Congress required the EPA to set standards by 2006 to protect children from pesticides. In the seven years since that deadline, the agency has made some progress—banning the use of some pesticides in the home and on lawns—but has failed to protect children from these same pesticides when they drift from treated fields into nearby yards, homes, schools, parks and daycare centers.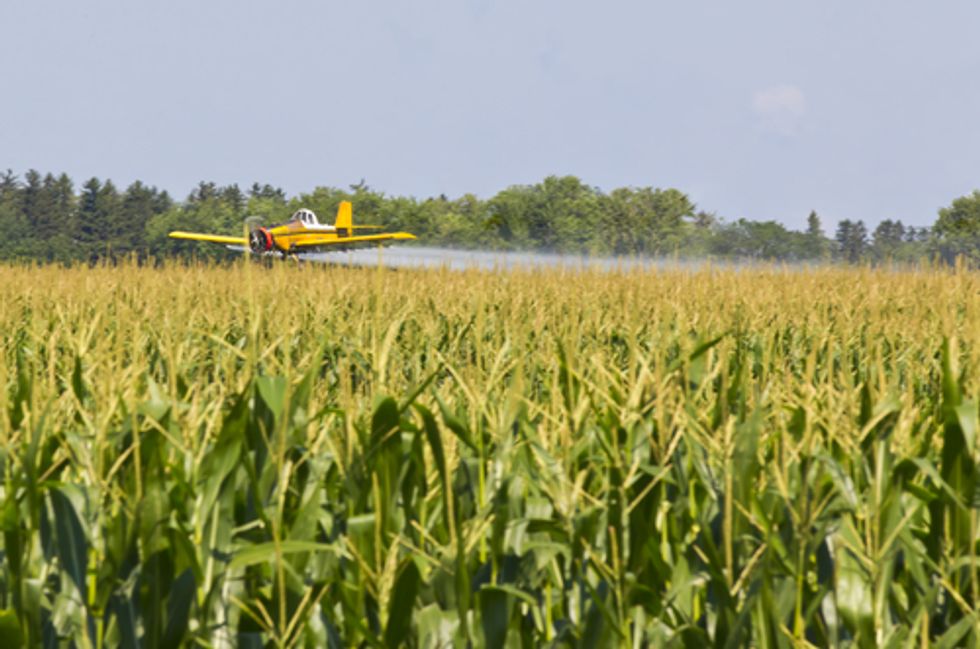 Photo courtesy of Shutterstock
The legal action on Wednesday comes on the heels of a national farmworker fly-in, in which workers from across the country came to Washington, DC, to meet with lawmakers and agencies. In meeting with members of Congress, farmworkers sought to draw attention to the health risks of pesticides faced by farmworker families, and the need for safer fields and orchards. Pesticide protections for agricultural workers have not been updated for more than 20 years.
Beyond Pesticides points out that as result of cumulative long-term exposure, farmworkers and their children—who often work on the farm or live nearby—are at risk of developing serious chronic health problems. The studies show that farmworker children face even higher levels of pesticide exposure than other rural children or children in urban areas. In addition to pesticide drift from nearby fields and exposures through food residues faced by all children, farmworker children can face residues on clothes and equipment brought home from the field.
In testimony on Capitol Hill, Farmworker Justice Occupational and Environmental Health Director of  Virginia Ruiz noted the heartbreaking point that, in order to minimize exposure, farmworkers are told not to hug their children when they come home from work—they must first remove their clothes, and take a shower.
"After a week of action on farmworker issues, we are especially mindful of the fact that protecting our children from exposure to dangerous pesticides is one of the most pressing issues we face," said Farmworker Justice President, Bruce Goldstein.  "We urge the administration and policy-makers to step up and quickly address this public health and justice problem before another season goes by."
"The fact that EPA continues to allow dangerous pesticides to drift around family homes and the schools our children attend shows just how broken the regulatory system is," said Erik Nicholson of the United Farm Workers of America. "We call on EPA to start protecting members of farmworker communities and their neighbors across America from unsafe exposures to drifting toxic pesticides."
Visit EcoWatch's HEALTH and BIODIVERSITY pages for more related news on this topic.
——-
EcoWatch Daily Newsletter