This website uses cookies to ensure you get the best experience while browsing it. By clicking 'Got It' you're accepting these terms.
Presidential Candidates and Renewable Energy: Where Do They Stand?
Mar. 01, 2016 09:31AM EST
Politics
By EnergySage
Renewable energy is a particularly hot issue in this year's presidential election. At the end of 2015, the U.S. joined 195 other nations in signing a UN agreement that committed to an aggressive climate change reduction strategy. Additionally, the Obama Administration is now in the process of defending its much-discussed Clean Power Plan to reduce greenhouse gas emissions. Congress also extended solar and wind tax credits and lifted the U.S. oil export ban in the 2016 spending bill—two controversial policies for today's candidates with their eye on the presidency.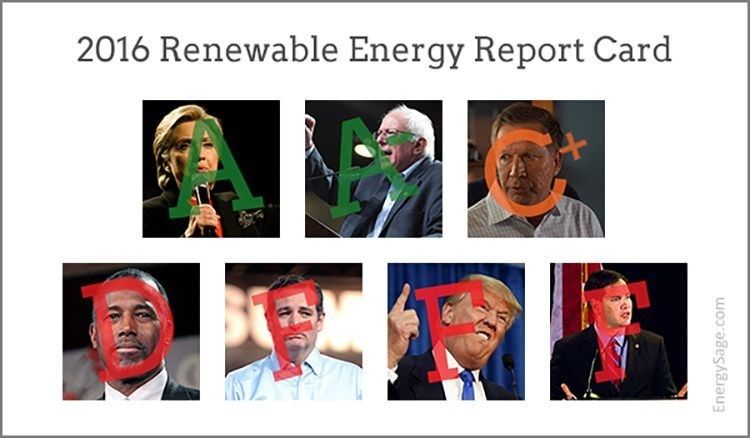 EnergySage graded the 2016 presidential candidates on their support of solar, wind and other forms of renewable energy. Our key criteria include:
1. Does the candidate believe in climate change?
2. Has the candidate published an energy plan?
3. Does the candidate's energy plan have specific targets for renewable energy development or energy efficiency initiatives?
4. Does the candidate support incentives for renewable energy?
5. Does the candidate support expanding oil and gas production?
6. Does the candidate want to defund or eliminate government agencies like the U.S. Environmental Protection Agency and the Department of Energy?
With all of these criteria in mind, here's how the 2016 candidates measure up.
Democratic Presidential Candidates and Renewable Energy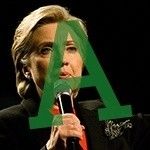 Grade: A
Former Sec. of State Clinton's climate change plan proposes to reduce U.S. greenhouse gas emissions more than 80 percent by 2050. She presents two strategies to achieve this goal: expand solar energy across the U.S. to 140 gigawatts (the equivalent of installing solar energy systems on 25 million homes) and to power every home in America with renewable energy by 2026. She supports the expansion of renewable energy on federally-owned lands and infrastructure and would restrict, but not eliminate, development of fossil fuel resources on public lands.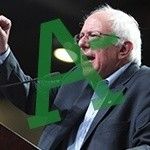 Grade: A-
Sen. Sanders has a plan to reduce carbon pollution more than 80 percent by 2050, largely through a tax on carbon and investments in energy efficiency, and wind and solar power. He supports banning all future fossil fuel leases on public lands and would cut subsidies for fossil fuel producers in favor of supporting renewable energy development. However, because he has not detailed specific targets for renewable energy growth, we grade him slightly lower than Clinton.
Republican Presidential Candidates and Renewable Energy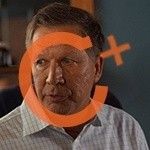 Grade: C+
In his energy plan, Ohio Gov. John Kasich supports increasing U.S. energy production from all sources, including alternatives and renewables, as well as "removing barriers" for the development of advanced energy technologies. His plan also supports energy efficiency efforts, stating, "the cheapest, cleanest energy is the energy we never have to produce."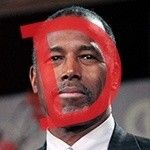 Grade: D
Dr. Ben Carson's proposed energy policy doesn't outline specific climate change or renewable energy measures. While he has called global warming "irrelevant," he has advocated for an all-of-the-above approach to energy resources, including expanding renewable energy sources wherever they are economically feasible. He also calls for the elimination of all subsidies for energy markets.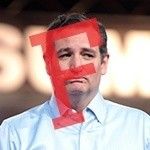 Grade: F
The extent of Sen. Ted Cruz's energy platform is the elimination of the Department of Energy, as well as multiple programs at the Environmental Protection Agency. His energy policy calls for the abolishment of all energy subsidies, but does not oppose renewable energy resources to the extent that they are economically competitive. (Oddly, it is worth noting that several of the "government funded failed companies" listed on Sen. Cruz's website, including First Solar and SunPower Corporation, are successful publicly-traded companies).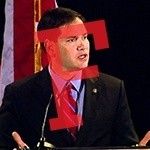 Grade: F
Sen. Marco Rubio's proposed energy policies would expand fossil fuel energy development in the U.S. both on land and offshore and would eliminate tax credits and policies that support renewable energy development. While he does believe that climate change is occurring, he doesn't believe that it is caused by human activities—this stance runs counter to the scientific community and assures his failing grade.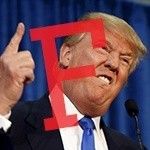 Grade: F
Donald Trump has not proposed an energy policy. To the extent that he has commented publicly on energy issues, he supports expanding natural gas and oil resource development in the U.S. Oddly, he also believes that the Chinese invented the concept of global warming "to make U.S. manufacturing noncompetitive." Like Senators Rubio and Cruz, we grade Mr. Trump as an F.
YOU MIGHT ALSO LIKE
2015 Was Record-Breaking Year for Investment in Renewable Energy
China's Coal Use and Carbon Emissions Fall as Renewables Have Record-Breaking Year
Trade Rules Trump Climate Action: U.S. Blocks India's Ambitious Solar Plans
EcoWatch Daily Newsletter
California Yosemite River Scene.
Mobilus In Mobili / Flickr /
CC BY-SA 2.0
An advisory panel appointed by Trump's first Secretary of the Interior, Ryan Zinke, has recommended privatizing National Parks campgrounds, allowing food trucks in and setting up WiFi at campgrounds while also reducing benefits to seniors, according to the panel's memo.
Strips of native prairie grasses planted on Larry and Margaret Stone's Iowa farm protect soil, water and wildlife.
Iowa State University / Omar de Kok-Mercado, CC BY-ND
In Haiti, Action Against Hunger screens children for malnutrition. Christophe Da Silva / Action Against Hunger, Haiti
By Dr. Charles Owubah
As a child growing up on a farm in Ghana, I have personally known hunger. The most challenging time was between planting and harvesting – "the hunger season." There were many occasions when we did not know where the next meal would come from.
Today, on World Food Day, I think of the 820 million people around the world who are undernourished.
A Lyme disease warning on Montauk, Long Island, New York.
Neil R / Flickr
Biomedical engineers have developed a new, rapid test capable of detecting Lyme disease in just 15 minutes.
Brown bear fishing for salmon in creek at Pavlof Harbor in Tongass National Forest, Alaska. Wolfgang Kaehler / LightRocket / Getty Images
The Trump administration has moved one step closer to opening Earth's largest intact temperate rainforest to logging.
The Democratic primary candidates take the stage during Tuesday's debate. SAUL LOEB / AFP via Getty Images
On Tuesday night, the Democratic presidential candidates gathered for what The Guardian said was the largest primary debate in U.S. history, and they weren't asked a single question about the climate crisis.
A. Battenburg / Technical University of Munich
By Sarah Kennedy
Algae in a pond may look flimsy. But scientists are using algae to develop industrial-strength material that's as hard as steel but only a fraction of the weight.
Variety of fermented food korean traditional kimchi cabbage and radish salad. white and red sauerkraut in ceramic plates over grey spotted background. Natasha Breen / REDA&CO / Universal Images Group / Getty Image
Even if you've never taken probiotics, you've probably heard of them.
These supplements provide numerous benefits because they contain live microorganisms, such as bacteria or yeast, which support the healthy bacteria in your gut (1, 2, 3, 4).