Presidential Candidates and Renewable Energy: Where Do They Stand?
By EnergySage
Renewable energy is a particularly hot issue in this year's presidential election. At the end of 2015, the U.S. joined 195 other nations in signing a UN agreement that committed to an aggressive climate change reduction strategy. Additionally, the Obama Administration is now in the process of defending its much-discussed Clean Power Plan to reduce greenhouse gas emissions. Congress also extended solar and wind tax credits and lifted the U.S. oil export ban in the 2016 spending bill—two controversial policies for today's candidates with their eye on the presidency.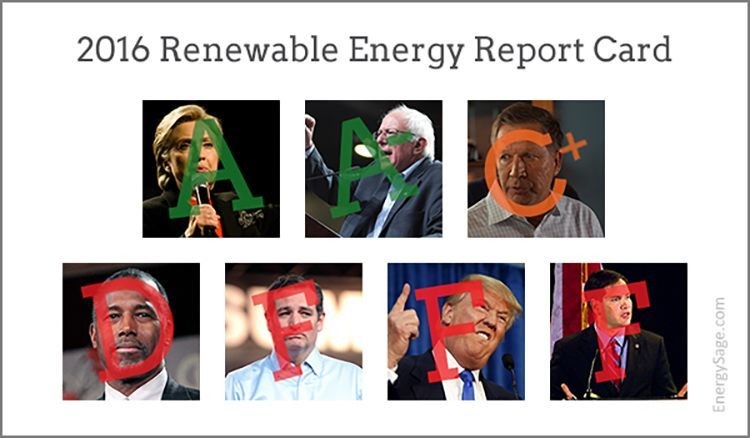 EnergySage graded the 2016 presidential candidates on their support of solar, wind and other forms of renewable energy. Our key criteria include:
1. Does the candidate believe in climate change?
2. Has the candidate published an energy plan?
3. Does the candidate's energy plan have specific targets for renewable energy development or energy efficiency initiatives?
4. Does the candidate support incentives for renewable energy?
5. Does the candidate support expanding oil and gas production?
6. Does the candidate want to defund or eliminate government agencies like the U.S. Environmental Protection Agency and the Department of Energy?
With all of these criteria in mind, here's how the 2016 candidates measure up.
Democratic Presidential Candidates and Renewable Energy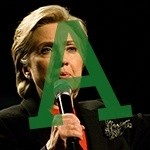 Grade: A
Former Sec. of State Clinton's climate change plan proposes to reduce U.S. greenhouse gas emissions more than 80 percent by 2050. She presents two strategies to achieve this goal: expand solar energy across the U.S. to 140 gigawatts (the equivalent of installing solar energy systems on 25 million homes) and to power every home in America with renewable energy by 2026. She supports the expansion of renewable energy on federally-owned lands and infrastructure and would restrict, but not eliminate, development of fossil fuel resources on public lands.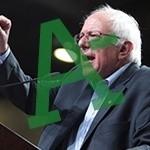 Grade: A-
Sen. Sanders has a plan to reduce carbon pollution more than 80 percent by 2050, largely through a tax on carbon and investments in energy efficiency, and wind and solar power. He supports banning all future fossil fuel leases on public lands and would cut subsidies for fossil fuel producers in favor of supporting renewable energy development. However, because he has not detailed specific targets for renewable energy growth, we grade him slightly lower than Clinton.
Republican Presidential Candidates and Renewable Energy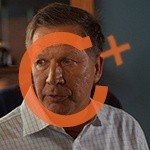 Grade: C+
In his energy plan, Ohio Gov. John Kasich supports increasing U.S. energy production from all sources, including alternatives and renewables, as well as "removing barriers" for the development of advanced energy technologies. His plan also supports energy efficiency efforts, stating, "the cheapest, cleanest energy is the energy we never have to produce."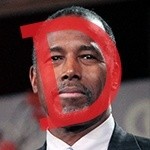 Grade: D
Dr. Ben Carson's proposed energy policy doesn't outline specific climate change or renewable energy measures. While he has called global warming "irrelevant," he has advocated for an all-of-the-above approach to energy resources, including expanding renewable energy sources wherever they are economically feasible. He also calls for the elimination of all subsidies for energy markets.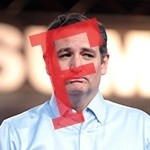 Grade: F
The extent of Sen. Ted Cruz's energy platform is the elimination of the Department of Energy, as well as multiple programs at the Environmental Protection Agency. His energy policy calls for the abolishment of all energy subsidies, but does not oppose renewable energy resources to the extent that they are economically competitive. (Oddly, it is worth noting that several of the "government funded failed companies" listed on Sen. Cruz's website, including First Solar and SunPower Corporation, are successful publicly-traded companies).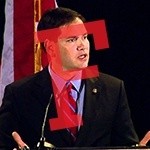 Grade: F
Sen. Marco Rubio's proposed energy policies would expand fossil fuel energy development in the U.S. both on land and offshore and would eliminate tax credits and policies that support renewable energy development. While he does believe that climate change is occurring, he doesn't believe that it is caused by human activities—this stance runs counter to the scientific community and assures his failing grade.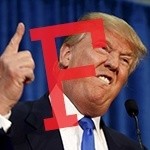 Grade: F
Donald Trump has not proposed an energy policy. To the extent that he has commented publicly on energy issues, he supports expanding natural gas and oil resource development in the U.S. Oddly, he also believes that the Chinese invented the concept of global warming "to make U.S. manufacturing noncompetitive." Like Senators Rubio and Cruz, we grade Mr. Trump as an F.
YOU MIGHT ALSO LIKE
2015 Was Record-Breaking Year for Investment in Renewable Energy
China's Coal Use and Carbon Emissions Fall as Renewables Have Record-Breaking Year
Trade Rules Trump Climate Action: U.S. Blocks India's Ambitious Solar Plans
Monsanto, the maker of the glyphosate-based herbicide Roundup, filed a motion June 16 in U.S. District Court, Northern District of California to reconsider the chemical's addition to California's Proposition 65 list of agents known to cause cancer.
The agrochemical giant made this move based on a June 14 Reuters investigation of Dr. Aaron Blair, a lead researcher on the World Health Organization's International Agency for Research on Cancer (IARC) committee, that classified glyphosate as a "2A probable human carcinogen" in March 2015.
Keep reading...
Show less
By Avery Friedman
Algae is often considered a nuisance, but for Sweden, the rapidly growing sea plant is now an asset.
As the Scandinavian country works to cut all of its greenhouse gas emissions by 2045, it's using algae to sop up the carbon emissions from cement.
Keep reading...
Show less
Jun. 24, 2017 01:35PM EST
By Itai Vardi
A recent intensification in protests against Williams Partners' planned Atlantic Sunrise pipeline in Pennsylvania prompted a state senator to propose legislation aimed at limiting demonstrations.
Last month, Pennsylvania Sen. Scott Martin (R-Norman) announced his intention to introduce legislation that would pass the costs of law enforcement responding to protests onto the demonstrators. Martin also helped introduce a different bill that would criminalize protests at natural gas facilities.
Keep reading...
Show less
Jun. 24, 2017 01:29PM EST
Black Shogun / iStock
The Federal Energy Regulatory Commission (FERC) released its Final Environmental Impact Statement Friday for the Mountain Valley Pipeline, a controversial 303-mile pipeline that would carry two billion cubic feet of fracked gas per day from West Virginia through Virginia.
Keep reading...
Show less
Jun. 24, 2017 01:46PM EST
Falcon PEV
The so-called "first and last mile" problem is one of the biggest hurdles with public transportation. How do you encourage more people to take Earth-friendlier commutes when their homes are miles away from the train or bus station?
One solution, as this Estonian electric scooter company proposes, is to simply take your commute with you—literally. Tallinn-based Stigo has developed a compact e-scooter that folds to the size of a rolling suitcase in about two seconds.
Keep reading...
Show less
Jun. 24, 2017 05:12PM EST
Connect4Climate
[Editor's note: I'm still in shock after hearing the news that Lucia Grenna passed away in her sleep last week. When we first met in April of 2014 at a Copenhagen hotel, I was immediately taken by here powerful presence. We spent the next couple days participating in a Sustainia climate change event where Lucia presented her audacious plans to connect people to the climate issue. I had the chance to partner with Lucia on several other projects throughout the years and work with her incredible Connect4Climate team. I was always in awe of her ability to "make the impossible possible." Her spirit will live on forever. — Stefanie Spear]
It is with a heavy heart that Connect4Climate announces the passing of its founder and leading light, Lucia Grenna. Lucia passed peacefully in her sleep on June 15, well before her time. We remember her for her leadership and extraordinary ability to motivate people to take on some of the greatest challenges of our time, not least climate change.
Keep reading...
Show less
Jun. 23, 2017 07:29PM EST
Wikimedia Commons
By Stacy Malkan
Neil deGrasse Tyson has inspired millions of people to care about science and imagine themselves as participants in the scientific process. What a hopeful sign it is to see young girls wearing t-shirts emblazoned with the words, "Forget princess, I want to be an astrophysicist."
Keep reading...
Show less
Jun. 23, 2017 01:57PM EST
www.youtube.com
By Andy Rowell
Any day now we will truly witness climate change in action. Within days at worst, maybe weeks at best, scientists predict that a huge section of the Larsen C ice shelf in Antarctica will break off into the ocean, in what is called a major "carving" event.
Keep reading...
Show less
Jun. 23, 2017 02:27PM EST
www.youtube.com
President Trump visited Cedar Rapids, Iowa on June 21 to speak to a large crowd in the U.S. Cellular Center at a political rally organized by his campaign.
As Trevor Noah noted during The Daily Show episode last night (starts at 2:25), the real reason Trump has these rallies is to "get back in front of his loyal crowds and feed of their energy." Noah believes that "Trump supporters are so on board with their dude he can say anything and they'll come along for the ride."
Keep reading...
Show less