President Obama Takes Strong Stand on Climate in State of the Union Address
Feb. 13, 2013 10:00AM EST
Climate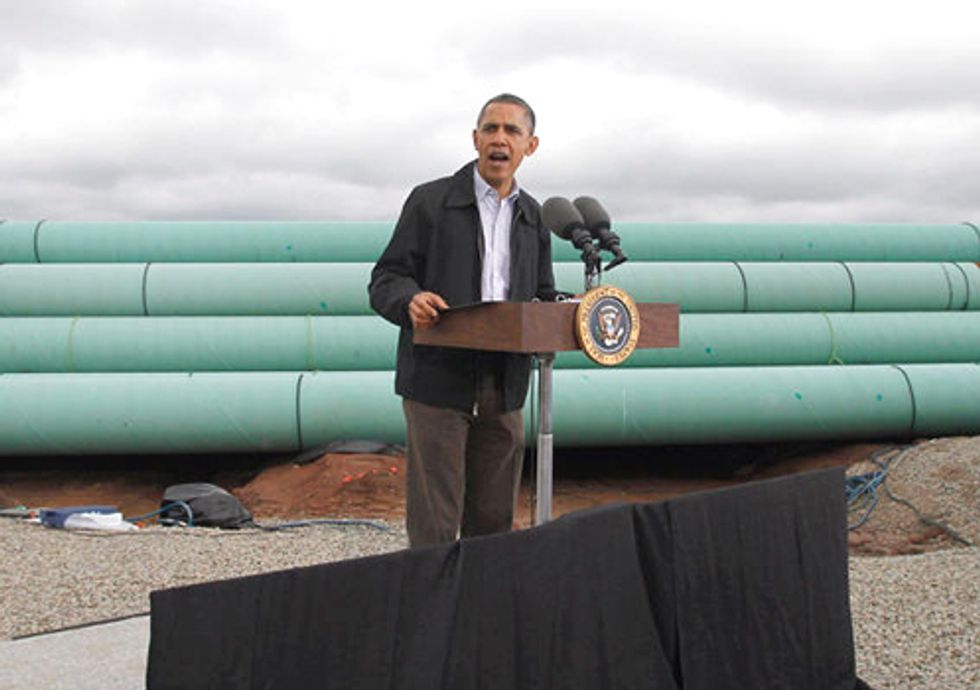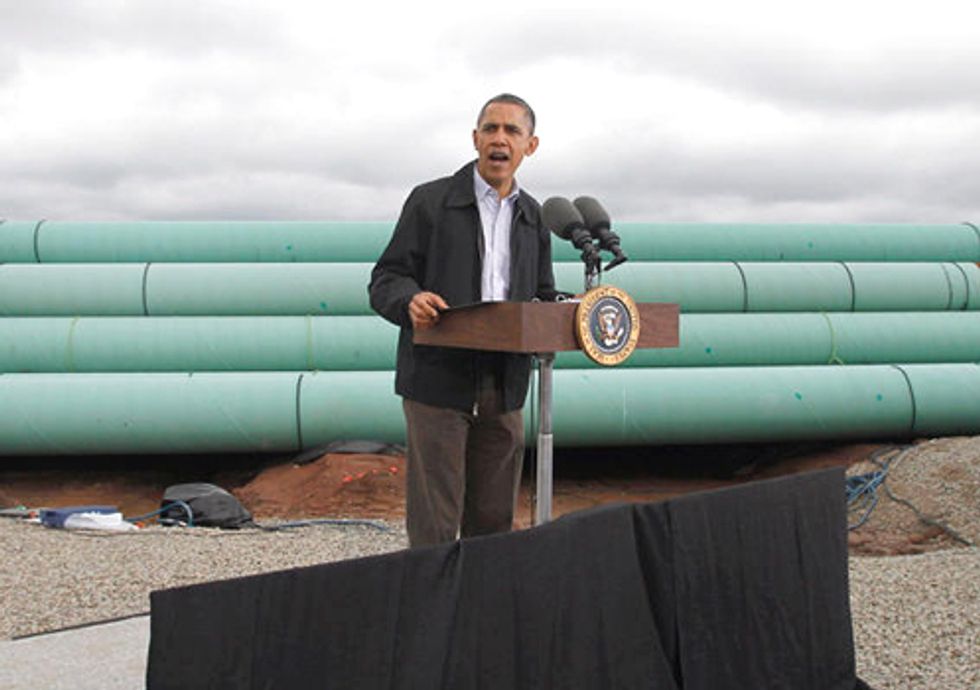 Last night, in his State of the Union address, President Obama outlined his plan to tackle global warming and advance renewable energy. He endorsed the views of climate scientists who warn that climate change is already responsible for increasing the severity and frequency of extreme weather events.
In his State of the Union address, President Obama said:
But for the sake of our children and our future, we must do more to combat climate change. Yes, it's true that no single event makes a trend. But the fact is, the 12 hottest years on record have all come in the last 15. Heat waves, droughts, wildfires and floods—all are now more frequent and intense. We can choose to believe that superstorm Sandy, and the most severe drought in decades, and the worst wildfires some states have ever seen were all just a freak coincidence. Or we can choose to believe in the overwhelming judgment of science—and act before it's too late.
"As the president put it tonight, we must act on the climate crisis 'before it's too late,'" said Michael Brune, executive director of the Sierra Club. "We applaud his vow to prioritize innovative climate solutions, including  investments in job-producing solar and wind energy as well as a focus on energy and fuel efficiency. These are critical steps forward in the fight against climate disruption, but that progress would be rolled back by more destructive oil drilling and gas fracking, and the burning of toxic tar sands. Moving the nation off fossil fuels, and confronting the climate disruption caused by the burning of those fuels, is a matter of such importance to the nation and the world that—for the first time in the Sierra Club's 120-year history—we will soon participate in an act of civil disobedience to demonstrate our resolve. The obligation to address climate disruption has become so urgent, and the opportunity to attain clean energy prosperity so real, that we have a moral duty to act."
President Obama continued by saying:
Now, the good news is, we can make meaningful progress on this issue while driving strong economic growth. I urge this Congress to get together, pursue a bipartisan, market-based solution to climate change, like the one John McCain and Joe Lieberman worked on together a few years ago. But if Congress won't act soon to protect future generations, I will. I will direct my cabinet to come up with executive actions we can take, now and in the future, to reduce pollution, prepare our communities for the consequences of climate change, and speed the transition to more sustainable sources of energy.
Now, four years ago, other countries dominated the clean-energy market and the jobs that came with it. And we've begun to change that. Last year, wind energy added nearly half of all new power capacity in America. So let's generate even more. Solar energy gets cheaper by the year. Let's drive down costs even further. As long as countries like China keep going all-in on clean energy, so must we. Now, in the meantime, the natural gas boom has led to cleaner power and greater energy independence. We need to encourage that. That's why my administration will keep cutting red tape and speeding up new oil and gas permits.
"Between his second inaugural address and tonight's State of the Union address, President Obama has spoken more forcefully about the need to tackle global warming than all presidents before him combined. If this strong language is any indication of his commitment to addressing global warming, which we believe it is, the next four years hold great promise for our ability to cut carbon pollution and fulfill our obligation to our children and future generations," said Margie Alt, executive director of Environment America.
"It's important that the president had acknowledged the urgency of the climate crisis. Help cannot come fast enough. Last year saw record hot temperatures, epic drought, terrible storms, massive wildfires, dangerous heat waves and increasing threats to people and plants and animals around the globe, said Kierán Suckling, executive director of Center for Biological Diversity.
"Climate change won't be solved on rhetoric alone. We look forward to seeing the Obama administration's plan to cut greenhouse pollution without waiting for Congress but we do know this: It must include use of existing laws like the Clean Air Act to cut carbon pollution, a significant shift toward sustainable energy and rejection of the Keystone XL pipeline and drilling in the Arctic.
"The president cannot achieve science-based greenhouse pollution reductions while simultaneously promoting policies that do the exact opposite, like speeding oil and gas permits and promoting dangerous fracking that will poison our air and water," continued Suckling.
Visit EcoWatch's CLIMATE CHANGE page for more related news on this topic.
——–
EcoWatch Daily Newsletter
Related Articles from EcoWatch
Recent Stories from EcoWatch