Potomac Riverkeeper Appeals Unlawful Change to North Mountain Shale Permit
Jul. 12, 2012 07:00AM EST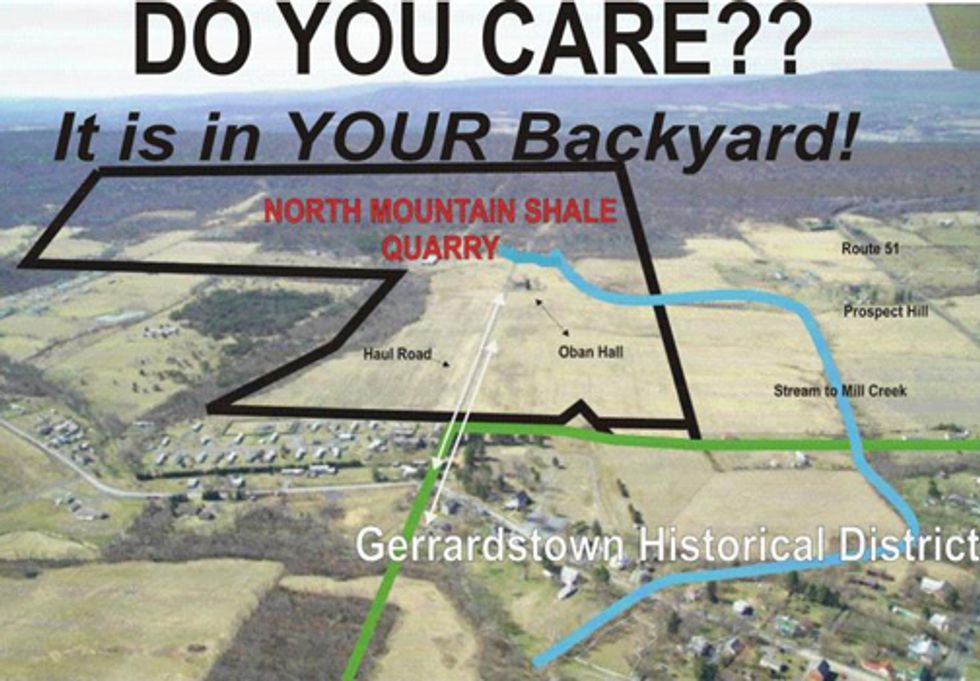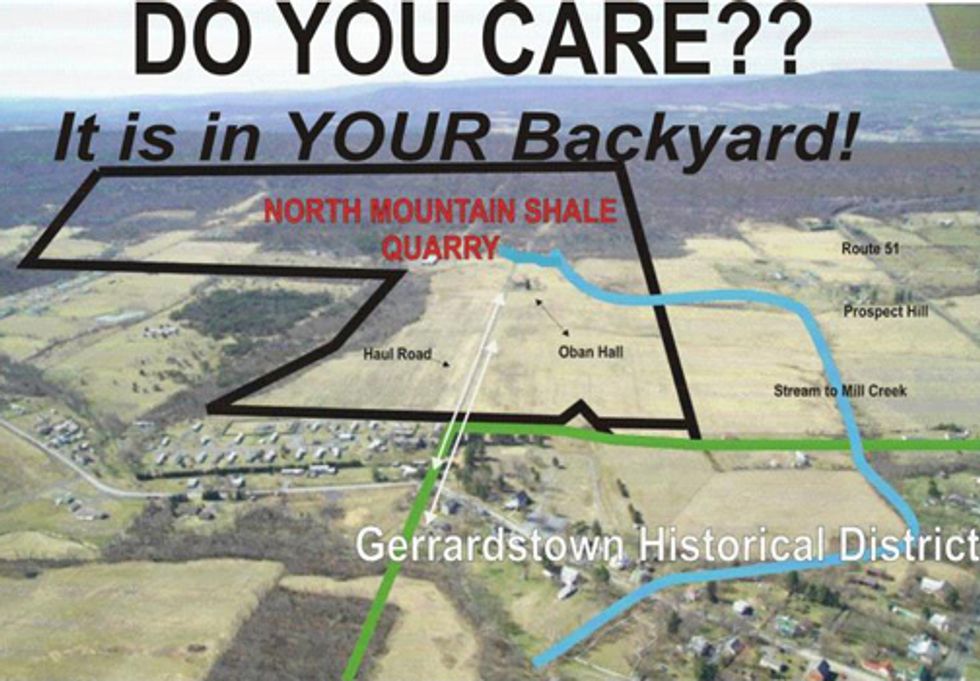 On July 9, Potomac Riverkeeper appealed the unlawful modification of a discharge permit for a proposed quarry to be operated by North Mountain Shale in Gerrardstown, W.V. Last month, the Department of Environmental Protection (DEP) approved a modified permit that would allow the use of chemical flocculants in stormwater settling ponds without informing the public and allowing an opportunity for comment as required by law. The modified permit also does not include monitoring requirements previously agreed upon by Potomac Riverkeeper and North Mountain Shale.
"The requested change to the discharge permit is a major modification that requires participation by the public," said Brent Walls, Upper Potomac River manager for Potomac Riverkeeper. "DEP treated the request as a minor change, even though DEP has previously said that the use of flocculants requires a major modification and public participation. The public should have the right to ask questions and voice their concerns."
Flocculants are typically used for the treatment of effluent from public waste water facilities. The flocculants help settle out the solids like sediment or metals, but the process requires intensive oversight. Depending on their type and whether they are properly used, flocculants can be very hazardous to stream health and are a potential danger to fish in the state-supported trout stream of Mill Creek. DEP did not require any detailed information on the toxic nature of the flocculants proposed by North Mountain Shale, nor did the department provide North Mountain Shale with any guidance on using these chemical additives.
The proposed quarry has generated strong local opposition.
Visit EcoWatch's WATER page for more related news on this topic.
EcoWatch Daily Newsletter