Postponed Forest Code Vote Delays Threat to Amazon
Dec. 15, 2011 11:30AM EST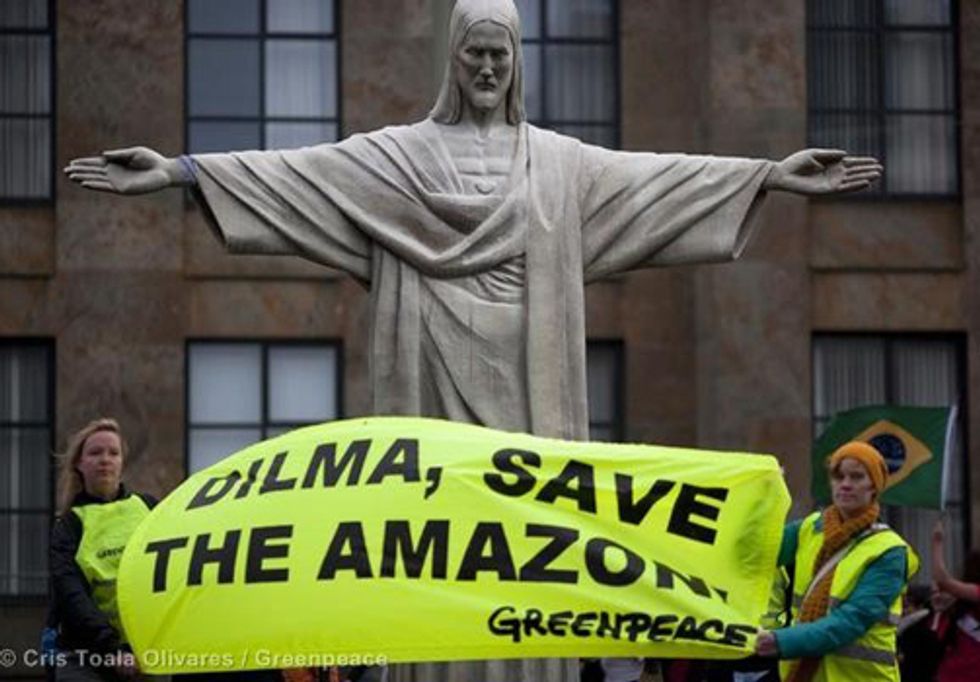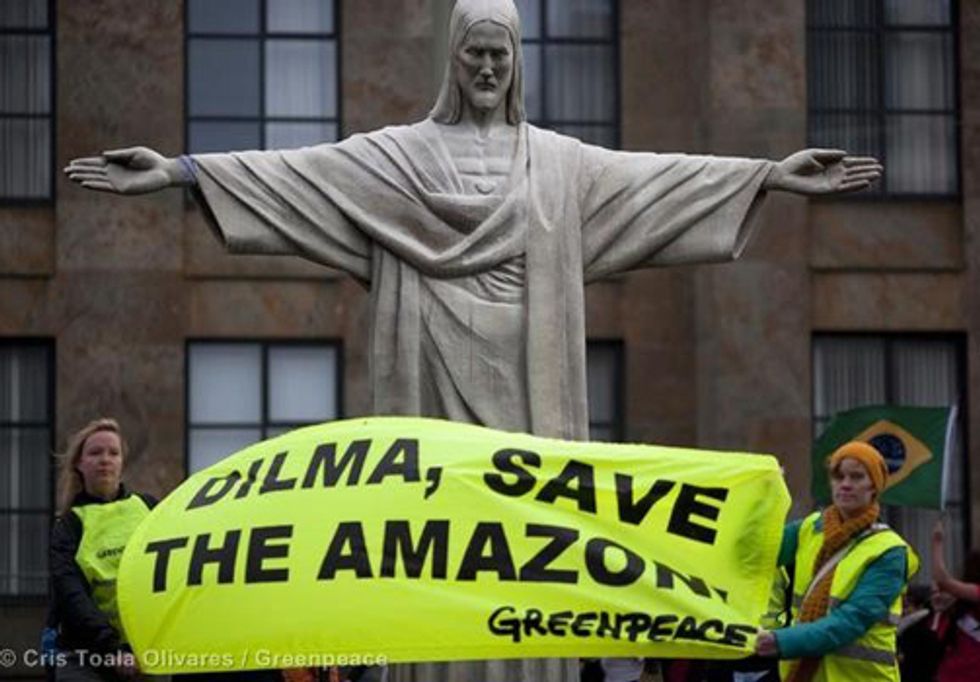 The next stage of voting on Brazil's new Forest Code—which could have devastating impacts on the Amazon—has been once again postponed before going to President Dilma Rousseff, who can either approve or veto it. The new code, which has been labelled a 'forest protection measure,' has been so badly altered that it has become nothing more than an invitation for bulldozers and chainsaws to come to the forests.
The new forest proposal was passed by the Senate last week, and was set to be voted on this week by the Brazilian Chamber of Deputies, the lower house of Brazil's National Congress. However, at the Chamber meeting, the vote that was meant to happen was postponed until March 2012. While this means more time for the agribusiness sector to make even more damaging changes to the Forest Code, it also means more time to make sure President Rousseff hears the worldwide demand to protect the Amazon.
In the past week alone, 50,000 of you sent emails directly to President Rousseff urging her to use her veto power to protect the Amazon. This same demand was made by people all over the world and a wide spectrum of civil society groups, including World Wildlife Fund, Avaaz.org, and Floresta Faz a Diferença, a Brazilian coalition.
The discussions on changes to Brazil's Forest Code have lasted more than a decade in total, including a two-year long messy legislative process in the National Congress. There have been multiple delays along the way and a last minute effort from scientists, environmentalists, religious leaders and social movements to restore sanity to the Forest Code with amendments designed to make the Code an effective measure for forest protection. Despite this, the Senate, under intense pressure from the agribusiness sector, voted to pass the new Forest Code last week and open the Amazon up for widespread destruction. The final result threatens to turn back the clock on several years of struggle against deforestation and grant amnesty to past crimes of illegal deforestation.
Inside Brazil, more than 1.5 million people have already called for action against the new Forest Code, but the fight to save the Amazon is not over. President Rousseff is still the only real chance to stop this regressive Forest Code in its tracks, before it is delivered on a silver platter to the agribusiness sector. The delay means there is more time to stop this destructive new code. We will continue to stand up for the Amazon against this threat, but we will still need your support.
Sign up and stay tuned for how you can join the call to save the Amazon.
For more information, click here.
EcoWatch Daily Newsletter