This website uses cookies to ensure you get the best experience while browsing it. By clicking 'Got It' you're accepting these terms.
Pope Francis and Top Football Stars Kick-off 'Match For Peace'
Sep. 05, 2014 06:32AM EST

For years, football has been the world's universal sport; from massive stadiums in Europe to villages in remote parts of Africa, football games are followed with excitement. With a single ball, football builds bridges between people, cultures, nations and religions. This is why countless TV viewing records are being broken, and every four years the World Cup unites people with joy and disappointment. Most of the time it doesn't matter whether you are on the winning team, it is the sense of community that is important. Football brings the world together and represents a great opportunity to direct focus to some of the world's most pressing issues.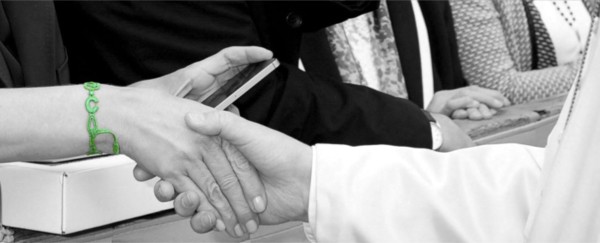 The Interreligious Match for Peace, proposed by Pope Francis and played by some of the best football players in the world, was held in Rome's Olympic stadium on Sept. 1. It was a historic moment in the charitable sports calendar, one which brought together people of different religions to celebrate interfaith harmony, solidarity and sporting excellence.
Connect4Climate is excited to have been a part of this remarkable event. Pope Francis, who has championed global peace and the struggle against poverty, once tweeted: "To live charitably means not looking out for our own interests, but carrying the burdens of the weakest and poorest among us." Connect4Climate and The World Bank recognize that poverty is inextricably linked to climate change, with the poorest most affected. In the words of World Bank Group President Jim Kim: "We will never end poverty if we don't tackle climate change."
We know that with the increasing impact of climate change, there is a higher risk of conflict due to population displacement and resource scarcity. An inter-faith dialogue on lasting peace, expressed through the Match For Peace, therefore becomes vitally important.
Having met the Pope earlier this year, I was immensely touched by the power of faith to encourage society to act and take on some of our most pressing challenges. In addition, watching major sport events, like World Cups and the Olympic Games, shows the huge potential of sports as a call to action. The sport community can and should be a trailblazer in shifting attitudes to take on climate change. Sport is a huge industry with billions watching their favorite teams, attending games and playing in their communities. The high profiles of professional footballers make them well placed to advocate for action and encourage others to do the same.
With the full realization of the power of sport for reaching global audiences, we recently launched the #Sport4Climate campaign, which showcases how sport and athletes across the world are standing up to climate change. Already many athletes have signed up to the climate pledge, and the call for action is set to grow.
We were thrilled to watch the Interreligious Match for Peace, seeing the Leadership of Pope Francis, and the call of international football superstars to take action on some of the most pressing issues facing society today. Let's act on climate change, tackle poverty and call for global peace. Join the discussion at #sport4climate and #matchforpeace.
YOU ALSO MIGHT LIKE
New Satellite Maps Show World's Major Ice Caps Melting at Unprecedented Rate
'Irreversible' Damage to Planet From Climate Change Says Leaked IPCC Report
AleksandarNakic / Getty Images
By Kate Murphy
No matter the time of year, there's always a point in each season when my skin decides to cause me issues. While these skin issues can vary, I find the most common issues to be dryness, acne and redness.

David Woodfall / The Image Bank / Getty Images
By Sam Nickerson
The U.S. Environmental Protection Agency (EPA) in April 2018 proposed relaxing standards related to how it assesses the effects of exposure to low levels of toxic chemicals on public health.
Now, correspondence obtained by the LA Times revealed just how deeply involved industry lobbyists and a controversial, industry-funded toxicologist were in drafting the federal agency's proposal to scrap its current, protective approach to regulating toxin exposure.
Steve Irwin poses with a three foot long alligator at the San Francisco Zoo on June 26, 2002. Justin Sullivan / Getty Images
February 22 is the birthday of conservationist and beloved TV personality "Crocodile Hunter" Steve Irwin, who would have been 57 years old today.
Irwin's life was tragically cut short when the barb from a stingray went through his chest while he was filming in 2006, but his legacy of loving and protecting wildlife lives on, most recently in a Google Doodle today honoring his birthday.
Left: Youtube / Screenshot, Right: alle12 / Getty Images
By Dan Nosowitz
That video showed the extrusion of a bubblegum-pink substance oozing into a coiled pile, something between Play-Doh, sausage, and soft-serve strawberry ice cream. Branded "pink slime"—the name came from an email sent by a USDA microbiologist in 2002—this stuff was actually beef, destined for supermarkets and fast-food burgers.
Climate activist Greta Thunberg addresses the European Commission on Feb. 21 in Brussels, Belgium. Sylvain Lefevre / Getty Images
By Julia Conley
Sixteen-year-old climate action leader Greta Thunberg stood alongside European Commission President Jean-Claude Juncker Thursday in Brussels as he indicated—after weeks of climate strikes around the world inspired by the Swedish teenager—that the European Union has heard the demands of young people and pledged more than $1 trillion over the next seven years to address the crisis of a rapidly heating planet.

In the financial period beginning in 2021, Juncker said, the EU will devote a quarter of its budget to solving the crisis.